While federal and state legislators promise aid to help those financially affected by the COVID-19 outbreak, restaurants and retailers across the state are already feeling the pinch.
In a little less than 48 hours between noon March 17 and 10 a.m. March 19, the N.C. Division of Employment Security had received 17,874 claims as a result of COVID-19, according to spokesperson Larry Parker.
"This is well above the average number of claims we've received recently, which has been about 3,000 a week," Parker said. "We know that number is constantly increasing, as people can file claims online 24/7."
Popular local Facebook networking groups such as "AppState Classifieds" have been filled with people asking where work can be found, saying they've either been laid off or had their hours reduced due to the state ban on dine-in services at restaurants and social distancing recommendations that are impacting other types of businesses.
According to a spreadsheet provided by the Blowing Rock Chamber of Commerce, restaurants such as Bald Guy Coffee, Chef and Somme, Storie Street Grille, Best Cellar and other stores such as Funky Tulip, McCoy Minerals, Unwound and High Gravity Adventures are temporarily closed.
Tanger Outlets of Blowing Rock announced on March 19 that all 19 of its stores individually elected to close.
"We will continue to monitor developments and communicate changes as they occur. We will also maintain a center team and security presence at the site," Tanger Outlets of Blowing Rock General Manager Ronnie Mark said. "Retailers may still schedule deliveries and access the stores as needed."
Previous market studies indicated that approximately 250 people work at Tanger's Blowing Rock stores, Mark added.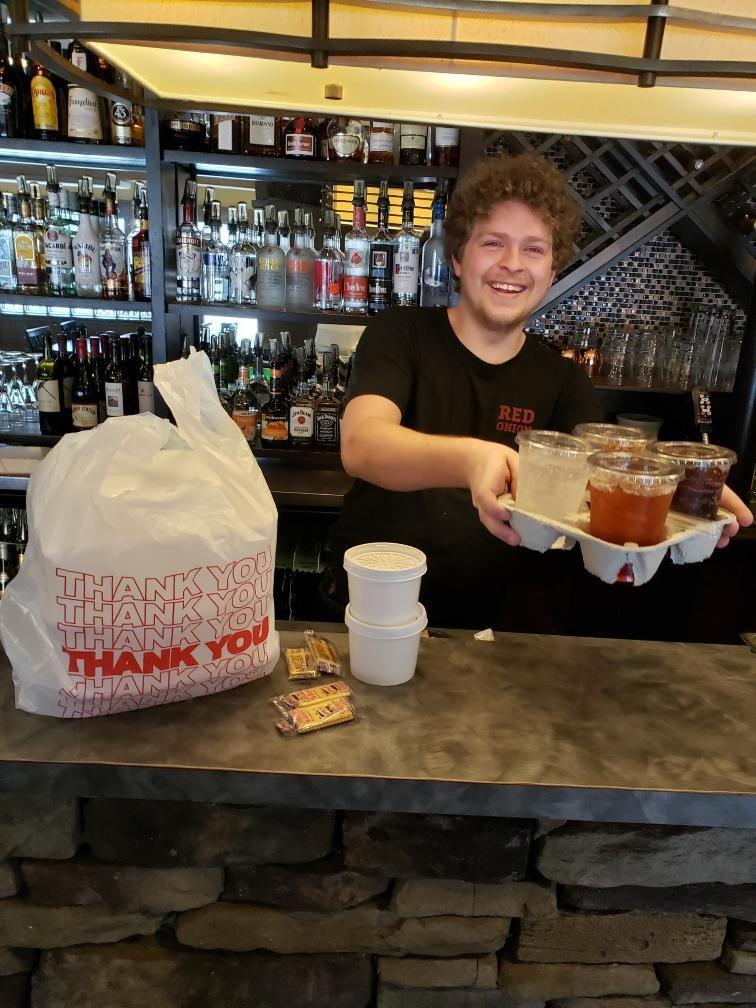 Despite the temporary closures, Suzy Barker of the Blowing Rock Chamber of Commerce said she thinks that many places in town are trying to hold out for a couple of weeks before laying off staff.
Adapting to the new rules, many local restaurants are focusing on curbside, pickup and takeout services. The Boone Area and Blowing Rock Chambers of Commerce have been promoting the various services that local restaurants and retailers are offering those plus online orders provided by the Boone Area and Blowing Rock Chambers of Commerce.
The #KeepBooneHealthy campaign started by the Boone Area Chamber of Commerce has been embraced and promoted by Appalachian State University football coach Shawn Clark, who has posted Twitter pictures of himself picking up local restaurant orders.
Parking restrictions eased in Boone, Blowing Rock
Downtown Boone and Blowing Rock are opting not to enforce their normal parking regulations as many downtown restaurants are utilizing curbside delivery, according to statements from each town's officials.
"In an effort to make it easier to visit downtown businesses, we have made parking free in downtown (on town-owned spaces) until April 13, with the potential to extend as needed," Boone Downtown Development Coordinator Lane Moody said. "We have also contacted downtown restaurants and given them the option to designate a space in front of their business to use for curbside pick-up."
Moody said there's no time limit to the free parking in downtown Boone.
The town of Boone has metered parallel parking spaces with pay lots located on West King Street and North Depot Street and median parking on Queen Street.
In Blowing Rock, parking regulations are not being enforced until further notice, Blowing Rock Town Manager Shane Fox confirmed. In downtown Blowing Rock, parking is usually free with three-hour time limits.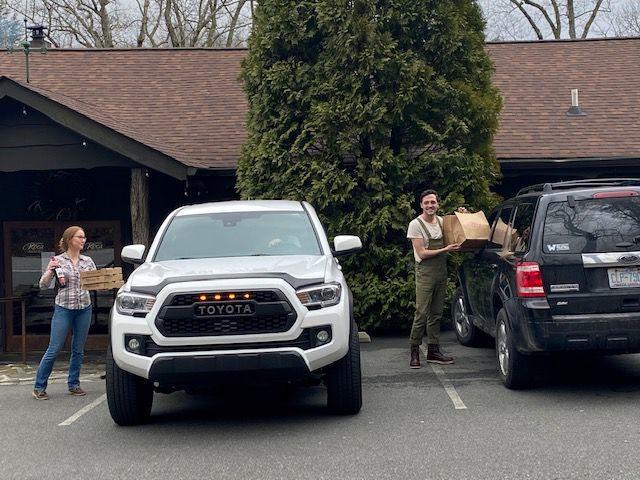 Resources for those affected
Watauga County Economic Development Commission's Joe Furman said that he's working with the Economic Development Partnership of N.C. on making local businesses aware of business relief resources, such as low-interest lending options. For more information on the options, visit EDPNC.org.
Appalachian State University employees, including temporary and student employees, have been authorized to receive paid administrative leave for certain COVID-19-related absences, effective March 16 through March 31, UNC System Interim President Bill Roper announced March 17.
Under this authorization, regular, temporary and student employees are eligible to receive paid administrative leave if they are not directed to report to work on campus; they cannot telework because their job duties cannot be performed remotely and there is no reasonable alternate telework available; they cannot work because they have child care or elder care needs due to COVID-19-related school, child care, elder care or other facility closures; or they are sick specifically with symptoms of a cold, flu or COVID-19, or are caring for someone with these specific symptoms.
"Regular university employees paid on a monthly payroll who miss work time for any of these reasons, between March 16 to March 31, will code the missed time as 'Emergency Leave' using their regular payroll time/leave reporting processes," a March 18 announcement from ASU stated. "Student employees and non-student temporary employees who meet any of the criteria will be paid administrative leave based on their average hours worked per week during the month of February 2020."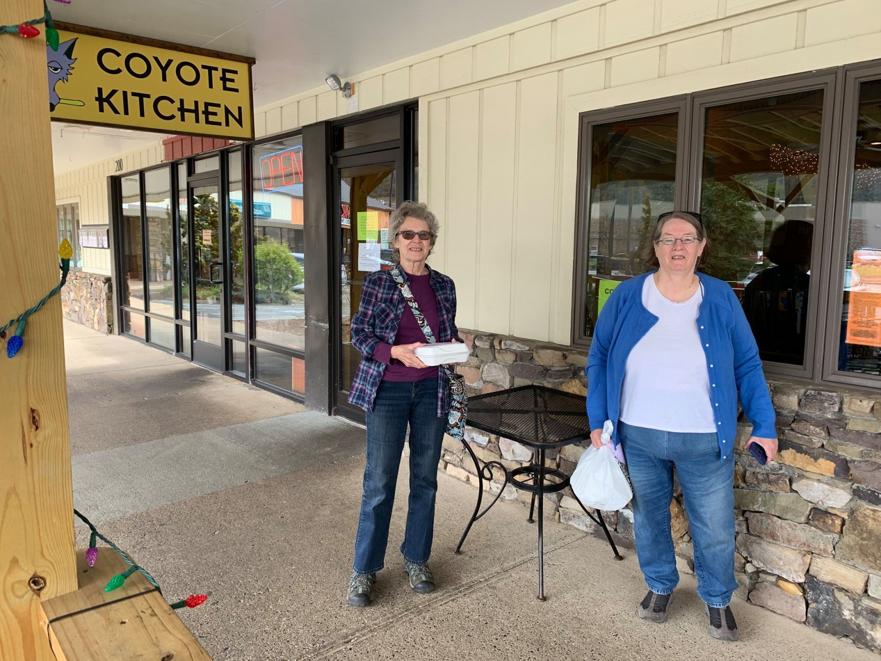 Legislative action
Cooper issued an executive order on March 17 to make unemployment benefits more widely available and on March 19, said that the state has seen a "spike" in applications for assistance.
In addition, Cooper said on March 19 that the state received a disaster declaration from the Small Business Administration that he said would open up support for small businesses, and that he's asking for disaster food assistance to expand eligibility for families who need help buying groceries and federal waivers to give flexibility to serve food to children whose daycares have closed.
In an effort to help those affected, several legislative options have been taken. The Families First Coronavirus Response Act was signed into law by President Donald Trump on March 19 after passing Congress with bipartisan support.
According to the Raleigh News & Observer, the act expands paid sick leave and family leave for employees of companies with fewer than 500 employees who have been impacted by the COVID-19 pandemic.
"Though every dollar of required paid leave will be offset by tax credits for eligible employers, the act protects small businesses by offering an exemption in the rare event that paid leave requirements would jeopardize their business," the White House said in a March 19 statement. "The legislation incentivizes states to ease access to unemployment benefits, assisting Americans who may be unemployed due to the impact of the virus."