BOONE — While Watauga County Schools recently decided that students would participate in remote learning starting in August, three other local schools are planning for children to return to in-person learning in varying capacities.
WCS will now be remote learning through at least Oct. 19, with plans to potentially return in person thereafter on a 2x3 flex schedule, with some students going to school on a Monday and Tuesday; other students attending at school on Thursday and Friday and all students remote learning on Wednesday.
Two Rivers Community School — the area's free public charter school — is mimicking a plan similar to WCS's 2x3 flex plan starting Aug. 19.
Two Rivers's 2x3 plan will have a group of students in classrooms on Monday and Wednesday with another group of students in school on Tuesday and Thursday — all will remote learn on Friday, said Director Natalie Oransky. The charter school will also offer a remote option for those who request it; classroom teachers will have extra time scheduled in their day to work with those students who are remote, she said.
With 189 students currently enrolled at Two Rivers, Oransky said staff were meeting social distancing requirements by removing furniture from some of the rooms. As the school uses individual modular classrooms with outdoor entrances as well as doesn't have a cafeteria, Oransky said Two Rivers doesn't have large spaces that will need to be cleaned that you would find in a public school. Classroom spaces will be cleaned each day, she said.
Working pretty much "nonstop" during the summer, Oransky said protocols for school operations are always changing. She said she's tried to make clear to parents of Two Rivers students that "things are not set in stone because it's not all in our control."
"In May when I had teachers here for teacher work days, I was asking them to clean rooms and make plans for the fall," Oransky said. "I think we all still thought that kids would be back here. Gradually it become more and more clear that it's going to be very different."
Oransky participated in a series of Zoom question-and-answer sessions with parents last week. She said parents of the younger students had questions about health and safety while parents of the older students were concerned about academics and meeting student needs. Two Rivers parents were asked to indicate to the school whether they will be participating in the all-remote or hybrid option by Aug. 1.
Two Rivers has some space open for students in some classes, according to Oransky. For more information on enrolling a student at Two Rivers, visit trcsboone.org.
Not having the capacity to offer both remote and in-person options at the same time, Mountain Pathways is allowing students to come back in their facility full time starting Aug. 17. Mountain Pathways Director Lindsey Holderfield said the Montessori school was offering access to self-paced work and activities for students to do at home through a classroom website for families who feel like they need to stay home. The school has also prepped a remote learning set-up if the school needs to transition to that mode of learning.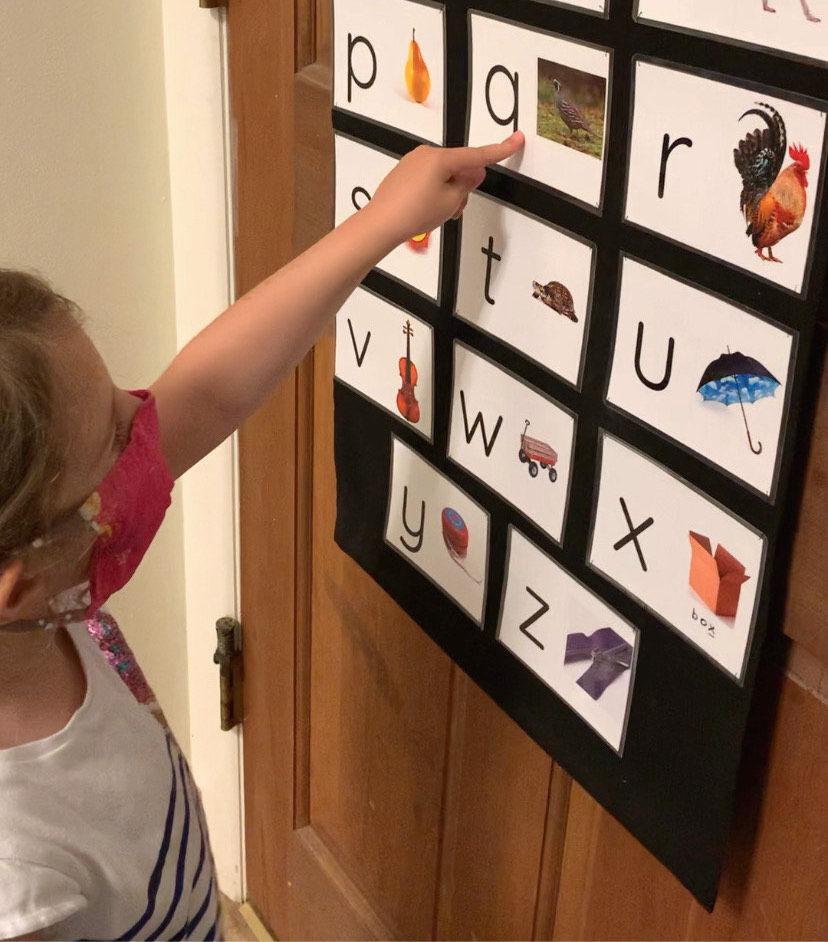 "We felt like with the number of students that we have, the physical space we have and our flexibility to allow our children to do their work outside that we could have a pretty controlled environment from a health and safety standpoint," Holderfield said, "while also allowing these children the opportunity to be together and have a little bit more normalcy and routine in their lives."
Similar to Two Rivers, Mountain Pathways doesn't have a large cafeteria to clean, and allows outside access to each of its classrooms for their 56 students. Holderfield said students 3 years old and older as well as staff will be asked to wear masks.
The school hosted a small summer program that allowed staff to start practicing protocols and procedures for tasks such as cleaning and social distancing. Holderfield said she's also been hosting weekly trainings with her staff since the beginning of July that will continue until school starts. She added that the schools have prepared plans for four different scenarios based on information they have so that they are ready to pivot quickly if needed.
"It's forcing us to get comfortable not knowing what's going to happen and forcing us to get comfortable with sitting with uncertainty," Holderfield said.
Holderfield said Mountain Pathways has an extra classroom space that it will be offering as a public school enrichment program for siblings of current enrolled students who are in public school.
The classroom will be staffed with a teacher with an elementary education degree to help students with tasks such as logging into their online classrooms and doing their work. Holderfield said she got the idea for the classroom after speaking to some of her parents with children who attend Two Rivers while some of their other children attend public school.
"To have those kids have support other than their parents during the days they can't go to their own schools I felt like was better for them," Holderfield said. "Parents are not de facto fourth-grade teachers. I know it's a lot of pressure on parents and it's also frustrating for their classroom teachers and children. I wanted to support everybody in that equation."
Mountain Pathways is accepting applications for enrollment, with open spots in its elementary program and waiting lists for other classrooms. For more information on enrollment at Mountain Pathways, visit mountain-pathways.org.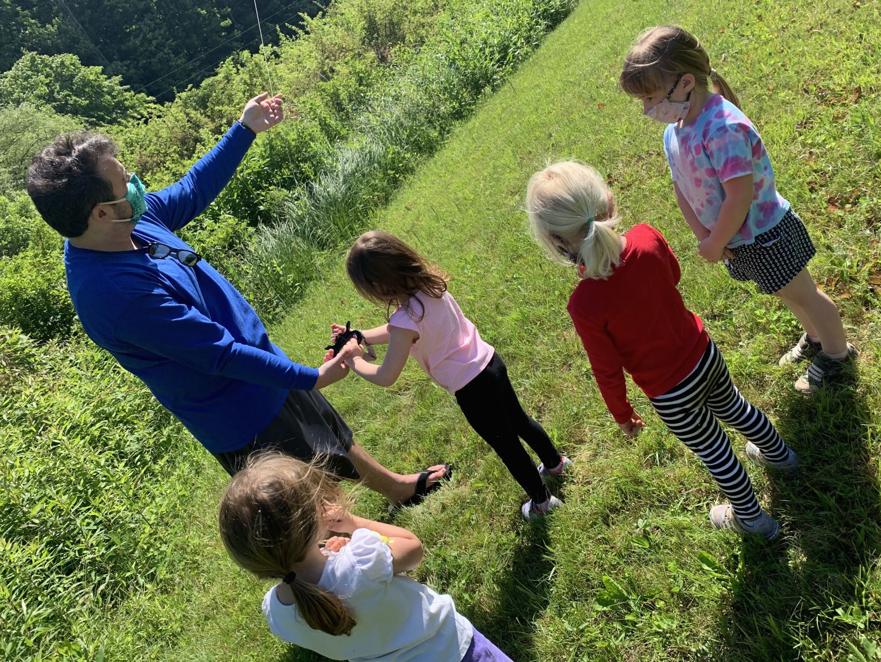 Grace Academy is also hoping to cater to parents, as the vast majority of parents with students enrolled at the school are "in agreement that in-person classroom instruction is their preference," said Headmaster Roy Andrews. He added that throughout the pandemic, Grace Academy had a focus on a safe return to in-person classroom instruction. School for Grace Academy students currently begins on Aug. 24.
"We believe strongly that both student safety and educational excellence can be attained if given a balanced perspective by parents and teachers," Andrews said. "We also realize that those in authority over us may make decisions that take away our current autonomy and are prepared to engage in virtual learning for short stints should that be mandated."
Andrews said Grace Academy officials are constantly reading widely regarded expert opinions about how to conduct school in a safe and effective manner. He added that the private, Christian school has always employed healthy hygiene habits, and will adopt some new protocols while being ready to adapt practices as the school year progresses.
Grace Academy's enrollment changes daily, but generally falls within the range of 105-120 students, Andrews said.
Grace Academy is still accepting new students in some of its classes that have not reached capacity. Interested parents can visit www.graceacademyboone.com and fill out an application by following the instructions under the admissions tab.
"We are looking forward to an excellent and exciting year that will undoubtedly have some opportunities to overcome difficulties," Andrews said.