BOONE — High Country agencies have continued work throughout the weekend to minimize the spread of COVID-19 and respond to its impacts, including the mandatory closure of N.C. public schools beginning Monday, March 16.
AppHealthCare, the district health department for Watauga, Ashe and Alleghany counties, announced Sunday morning that a Watauga resident tested positive for COVID-19. The person was a Samaritan's Purse employee who returned nine days ago from traveling overseas but who had self-quarantined at home since then, according to the Boone-based international relief organization. The person was tested at home on Thursday, March 12, by AppHealthCare, the department confirmed.
Watauga County on Sunday announced that the county and all municipal governments in Watauga — including Boone, Blowing Rock, Beech Mountain and Seven Devils — have declared a state of emergency.
"The purpose for declaring the state of emergency is to ease the financial and resource restrictions in accordance with North Carolina General Statutes," said Deron Geouque, Watauga County manager, in a statement. "AppHealthCare is serving as the lead agency in the management of this crisis, and we are confident in public health's ability to lead this effort and appreciate their partnership with Watauga County and other local agencies to protect our community's health."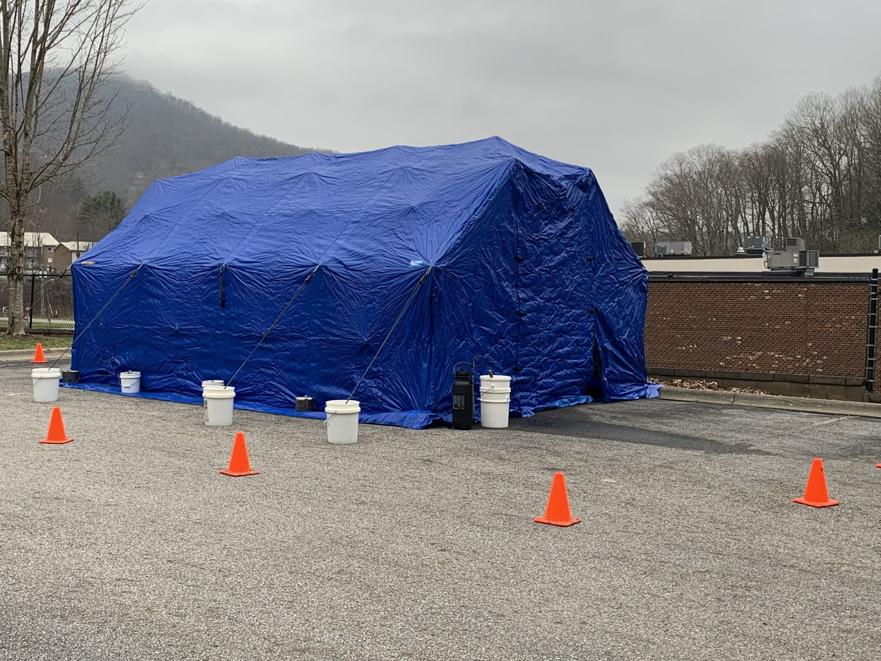 Geouque said the county appreciates the continued coordination and communication with the municipalities, Appalachian Regional Healthcare System, Watauga County Schools and Appalachian State University along with AppHealthCare.
Watauga County Fire Marshal and Emergency Management Coordinator Taylor Marsh said on Sunday that the health department was working to organize a joint information center.
AppHealthCare has worked with emergency management officials to set up a tent at its Watauga County office in case it needs to increase testing and sanitizing of supplies, spokesperson Melissa Bracey said Sunday.
"We are preparing ourselves in the chance we need to increase testing," Bracey said. "We are working closely together with Emergency Management to prepare the tents in an effort to provide a staging area for health care workers for cleaning (and) sanitizing supplies in the event we have an increased demand and supplies for testing in the days to come.
"As the situation is rapidly evolving, we are continuing to plan for optimizing our local health care resources," she said.
Rob Hudspeth — ARHS senior vice president for advancement for the Appalachian Regional Healthcare System, which includes Watauga Medical Center in Boone and Cannon Memorial Hospital in Linville — said staff have been meeting for weeks to prepare and organize efforts to prevent the spread of the virus.
Hudspeth emphasized that ARHS facilities are operating under normal operations with visitor restrictions in place at Watauga Medical Center and Cannon Memorial Hospital:
One visitor per patient
No visitors who are sick
Must be 13 or older
No vendors are allowed
Cafeterias are open for employees only
Hudspeth said that on Monday, March 16, visitors to Watauga Medical Center will be signed in before entering the hospital. The hospital will limit access to one door and require visitors to sign in when they arrive and sign out when they leave.
"While we are working constantly to ensure the safety of our community we are also increasing our efforts to reduce the burden and risk for our employees," Hudspeth said. "We can't take care of the public if we don't have a healthy workforce."
Hudspeth said he was at the hospital Sunday evening and that the atmosphere was calm, which he attributed to community members heeding calls to stay home and avoid the emergency room unless it was needed.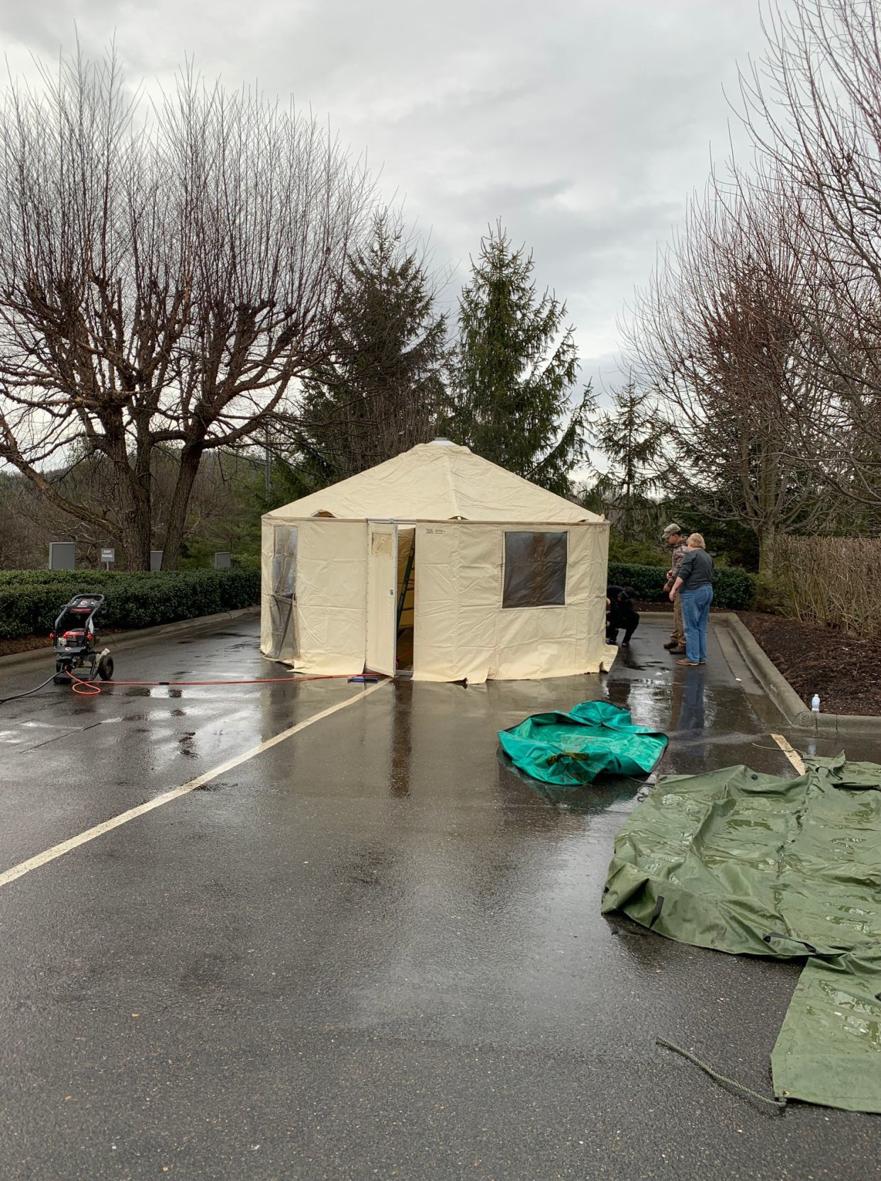 "People are heeding the call," he said. "There's just a lot of great work that's being done in terms of making sure people are educated."
ARHS has received trailers with emergency supplies and has been working to inventory and sanitize emergency equipment.
If there is one positive COVID-19 patient who requires inpatient care at either of its hospitals, ARHS would activate its incident management team for crisis response.
Hudspeth said ARHS leaders are also evaluating potential changes or restrictions at other ARHS clinics and facilities, including the Broyhill Wellness Center. As North Carolina public schools begin a mandated two-week closure on Monday, he said ARHS is exploring the possibility of providing child care for its health care employees.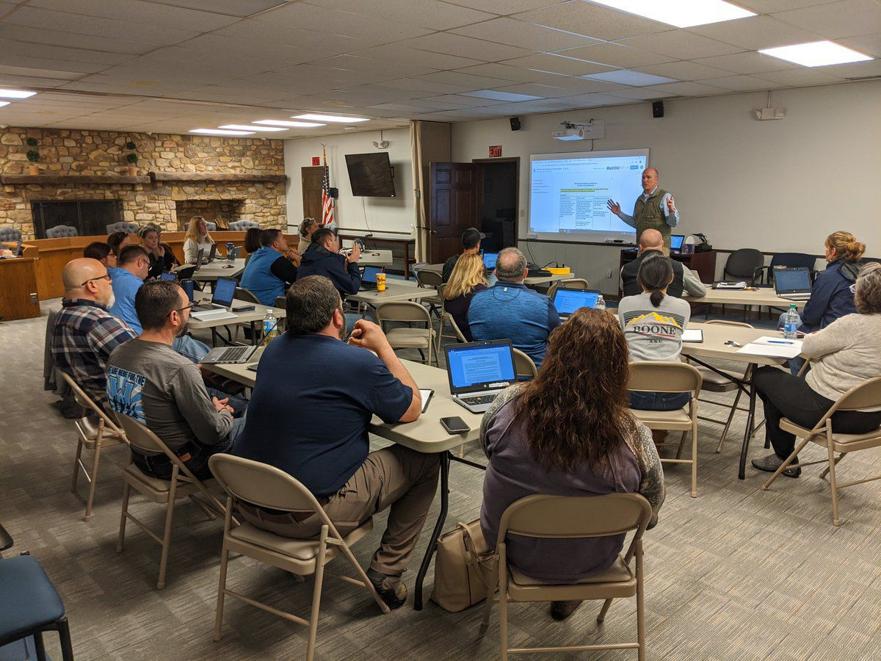 Watauga County Schools district leaders, principals and directors met at the Gragg Education Center office in Boone on Sunday, March 15, to finalize plans for the coming weeks of school closures mandated by the governor's executive order.