Editor's note: This article features news and photos from past editions of the Watauga Democrat.
Nov. 7, 1974
"Farmers Market Closes; First Year Called Success" read a headline in the Nov. 7, 1974, Watauga Democrat.
"The Watauga County Farmers Market closed for the year Saturday, but plans are to open it again next year, according to George Hamilton, president and general manager of the market," the article stated.
"The market operated 60 days this summer and now has a total of 90 members," it continued.
"Our sellers varied from none on the day when the temperature went to 23 degrees to 35 the day the governor visited the market," Hamilton said in the article. "We had an average of 1,000 people visiting the market a day during its peak in August."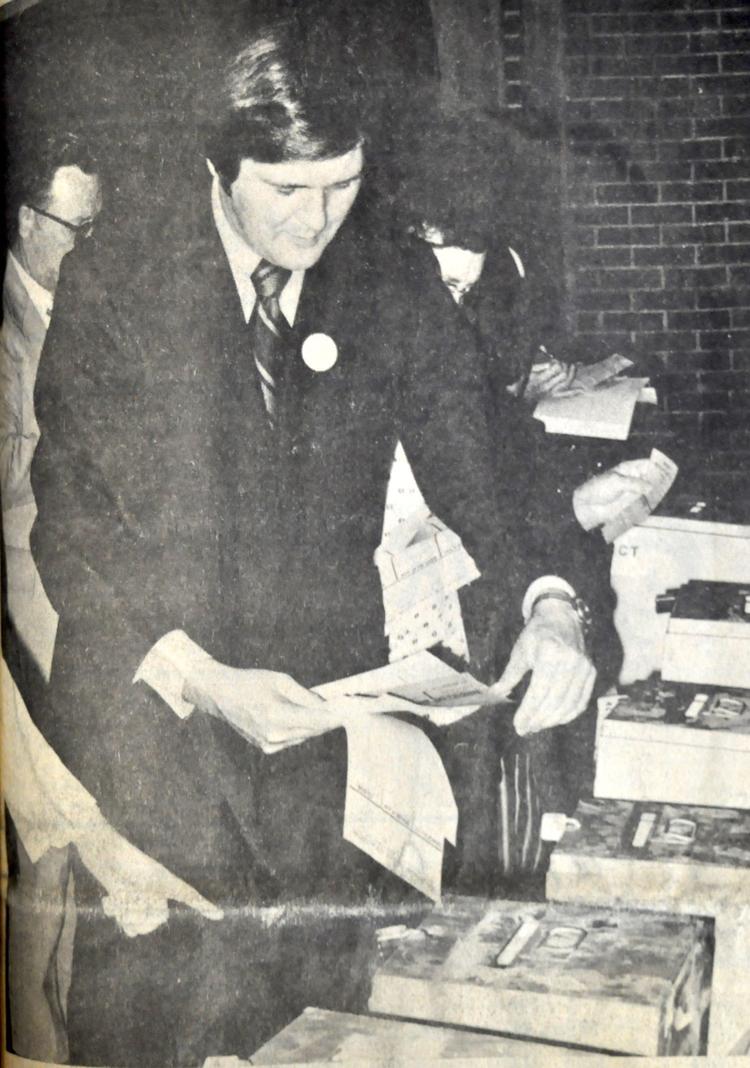 "I still think as it matures, it will be one of the finest tourist attractions in the area. We not only display fine mountain produce, but also genuine mountain crafts sold by the people who produce them."
In front page news, Watauga County native Rufus Edmisten was successful in his election bid for N.C. attorney general. He spent the past 11 years as an aide to U.S. Sen. Sam Ervin.
And Myrtle (Lula Belle) Wiseman, of the country western singing duo Lula Belle and Scottie, was elected to represent the 39th district in the N.C. House, the newspaper reported.
"A resident of Avery County and a Democrat, she is the first woman ever to be elected to the General Assembly from the district," the newspaper reported. "She will represent Avery, Mitchell and Burke counties."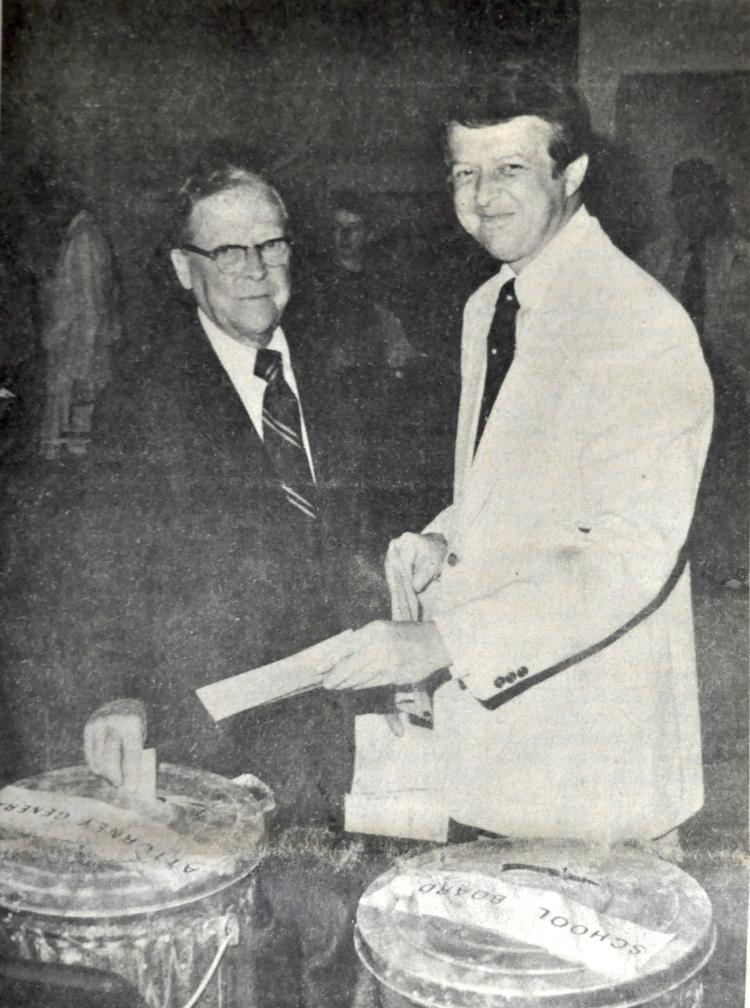 Nov. 7, 1984
Ten years after being elected as attorney general of North Carolina, Boone native Rufus Edmisten is defeated in his gubernatorial bid, losing to Republican Jim Martin, the Watauga Democrat reported on Nov. 7, 1984.
"School Board Gets Close Look at Computers," the newspaper reported in another headline.
"Receiving commendations from the Watauga County Board of Education Monday night, Shannon Carroll, director of the computer program, proved how useful computers can be to administrators by saving time, energy and money," the article stated.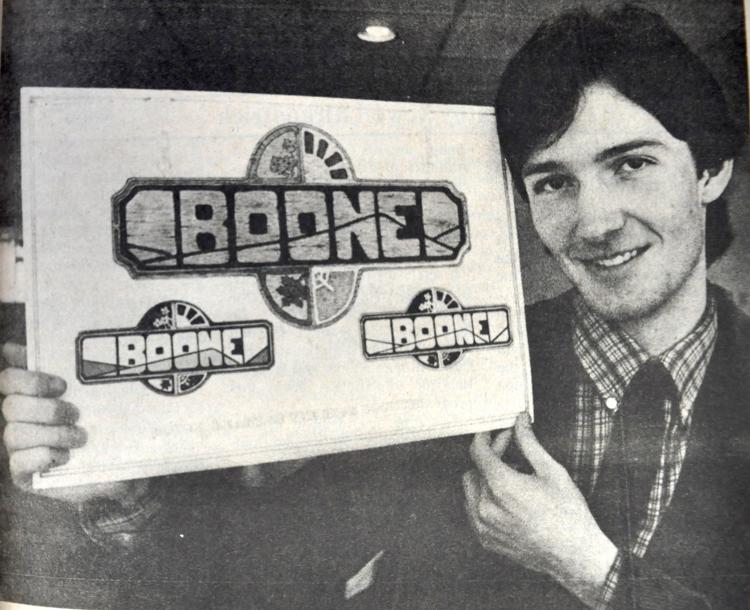 At the time, there were five K-8 administrative computers and eight instructional computers in use in the county, Carroll said.
A headline in the Nov. 2, 1994, Watauga Democrat reported that "Phone system clogs up: But ASU students still get registered."
"Despite what Associate Registrar Don Rankins said was a unique problem, more than 1,100 students at Appalachian State University were able to register for classes by telephone Monday," the article stated. "Although the new phone registration system had its problems, the registrar's office was still able to register more students by 8 p.m. Monday night for classes than it did on the first day of registration last year."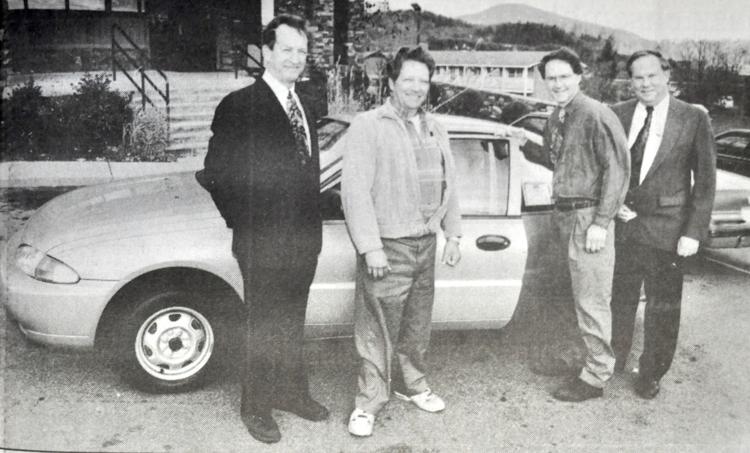 "Bridge opponents promise lawsuit to force hearing" read another headline. "Last-minute negotiations early this week over a possible public hearing into the state's plans to replace an aging bridge in Valle Crucis with a precast concrete culvert fizzled late Thursday," the paper reported.
The state planned to replace a 1959 steel and wood bridge that carried N.C. 194 over Baird's Creek at its intersection with Mast Gap Road with an 86-foot-long precast concrete culvert with metal guardrails.
"Several community residents have protested the plan and invited DOT officials to an Oct. 21 'Rally in the Valle' to voice their concerns," the article stated. "Community residents say the culvert and its guardrails will clash with the community's rustic appearance and compromise the visual integrity of the scenic community and the highway's recent designation as an N.C. Scenic Byway."