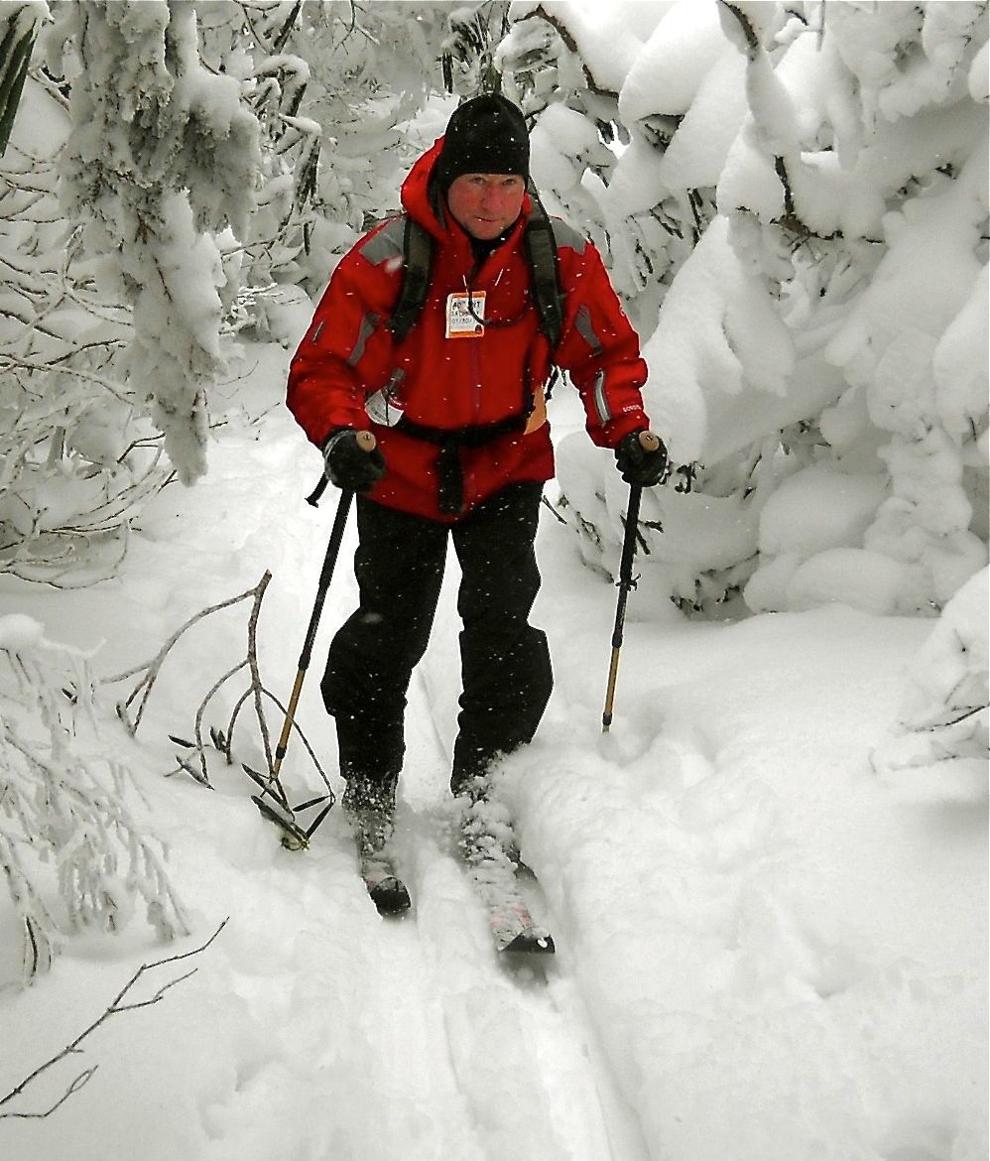 For those of us who call the High Country home, or those who already know the region as a cold weather getaway, the idea of snow in the South is as happenstance as winter following summer.
Yet akin to all of those who consider all of New York state as consisting of Manhattan alone, the notion of winter skiing, hiking, tubing and snowshoeing in Maryland, West Virginia, Virginia and, of course, North Carolina, seem more than a bit contrary.
But antithetical or not, there is snow in these hills, and Randy Johnson's updated "Southern Snow: The New Guide to Winter Sports from Maryland to the Southern Appalachians" (UNC Press) is the definitive go-to guide for a comprehensive overview of the South's snow culture.
Johnson, an adventurer and authoritative travel writer of books such as "Grandfather Mountain: The History and Guide to an Appalachian Icon," makes the perfect travel partner for the journey. Beyond outlining the ski areas, trails and mountaineering in the six-state snow belt, he uncovers lodgings, dining, nightlife, outfitters and lessons for any ski level — sharing the secrets that by and large, only a local would know. The book, currently rated as "No. 1 in Winter Skiing" on Amazon, is available now in Kindle format; the print version is expected to publish in November-December.
Recently, Mountain Times got Johnson to stop waxing his skis for a quick chat about his updated book — including how the world of Southern snow has changed in the three-plus decades since his guide was first published.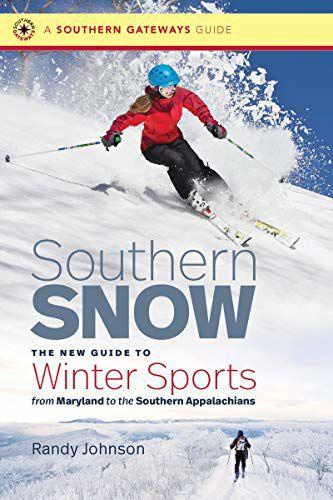 MT: Let's start with the title, "Southern Snow." That was surely bound to get reader's attention when it was published in 1986 as much as it is today. What sparked the original idea to do this book?
RJ: By the time "Southern Snow" came out I was a passionate devotee of the Southern Appalachians, but I didn't think they were getting any respect — the Rodney Dangerfield of mountains. I wanted to set the record straight. Grandfather Mountain, where I was working to reopen historic trails, was famous for the Swinging Bridge, so I started writing about the under-appreciated backcountry. In fact, "Southern Snow" was the first guide book to treat Grandfather's trails in depth.
I also thought we had surprisingly good skiing back when the South was ridiculed as "the Banana Belt of skiing." I knew I'd have to debunk the "Sunny South" stereotype, so I did extensive research. Luckily, a reviewer at the National Oceanic and Atmospheric Administration called "Southern Snow's" climate chapter "the definitive study of Southern Appalachian weather." The Southern ski history section surprised people, too, tracing local ski culture back to the 1930s when Lees-McRae College students were skiing on Beech Mountain.
Eventually, national ski and outdoor magazines and big-circulation newspapers in cities like Atlanta, Charlotte and Miami ran my stories on skiing in the South, and even in Europe when I went there on assignment. That deepened my appreciation for skiing in our region. Today I'd call "Southern Snow" a "ski book" not just a "Southern ski book."
MT: The world has changed in the 33 years since you published "Southern Snow," and that's true even of the South. But snow is snow … and I'm wondering what it was about those changes that said, "Now is the time for an update."
RJ: This winter marks significant Southern ski anniversaries. It's the 60th anniversary of skiing at Virginia's Homestead resort, considered the first designed to operate exclusively on machine made snow. It was a true "leap of faith" in 1959 to think that snowmaking could sustain a successful ski business. That set the stage for the rest of the South's slopes and the eventual success of snowmaking itself. This year is also the 50th anniversary of Sugar Mountain and the French-Swiss Ski College at Appalachian Ski Mtn. All those landmark events have rich stories and interesting people behind them; Sepp Kober at the Homestead, another European, Gunther Jochl, at Sugar and Jim Cottrell at French-Swiss.
It's also true I've been promising the University of North Carolina Press I'd update the book every year since I signed the contract in 1995! They finally told me to fish or cut bait. Literally, for more than 20 years I've been writing ski articles that mention "Southern Snow" and add "to be republished in …" — I'd fill in the blank with a date a few years later!
I knew updating a 35-year-old book would be a challenge, but I was hesitating to even start because I'd set the bar so high for the second edition. Which is basically the same situation I found myself in when I sat down to write my 2016 book about Grandfather Mountain ("Grandfather Mountain: The History and Guide to an Appalachian Icon" MT review at https://tinyurl.com/y6oob7vu).
MT: As I would expect, you do a wonderful job outlining the region of the High Country — naming local names and turning over local rocks — but what is it about the book that full-time and even seasonal residents might be most surprised by?
RJ: Over 30 years I've actually encountered folks who've told me they decided to move to the mountains after reading "Southern Snow." If you already love this area or the Southern Appalachians in general, I think the new edition will offer a bunch of new reasons to be here.
The ski history chapter is full of stories. Both before and after snowmaking, "skiing came South on the dreams of true believers," I say in the book, and those people are still here, bringing a surprising lifestyle to the High Country. I name names and tell tales of the people who've made it all work.
Ultimately, "Southern Snow" is not a book about "the ski industry," it's about a special season and the winter lifestyle we're privileged to enjoy in a region most people associate with sun instead of snow. There are surprises throughout the book. Anyone will be amazed at what makes our cool, snowy climate click. I even include some fun insights into how Subaru became a mountain lifestyle statement, the official snow car of Southern ski country.
MT: "Southern Snow" touches on so much, from cabins to childcare, for the winter enthusiast, that it must have been difficult to assemble such a work. Tell me how you've organized six states worth of information into an accessible go-to guide book.
RJ: I kept the organization of the 1980s book because it still worked. Meaty chapters lead the way, all introducing major topics with insider advice about how to be a downhill skier, snowboarder, cross country skier or winter hiker and mountaineer in the South. I explore how to know when snow conditions are great, the climate of the mountains, how to drive in the snow and cope with winter travel. A big chapter covers the regional history of downhill and Nordic skiing — and now snowboarding. Boarding wasn't even mentioned in the first book! Neither were websites!
Time flies when you're having fun.The bulk of the book goes state by state, covering every downhill ski area, even specific ski regions like the High Country, other winter resorts and resources.
The rest of the book is a trail guide — where to go cross country skiing, winter hiking, even mountaineering, featuring the highest, coolest, snowiest, most scenic trails in the entire region.
I really like the sidebars. I tell some very personal snow stories, like how I was almost benighted with only a day pack in 6 feet of snow on Mount Mitchell. One article recalls the great restaurants we've lost in Southern ski country. Remember Sollecito's? And Heidi's?
MT: I'm sure many readers will remember those iconic eateries. Like many of your books and other writings, you incorporate local history into this book. Many similar guides limit information to the "wheres" and "hows." Why is it important that you add the additional dimension of the "whens?"
RJ: It is the enviable role of a writer to draw people's attention to things we've forgotten, often to credit the contributions of unsung or little-known people. When "Southern Snow" first came out, the Homestead had opened 27 years before — and I met and photographed the pioneers from those years and before.
The second edition debuts as the Homestead hits the 60-year mark, and I've lived those intervening decades, written about skiing and winter sports over those years, seen the trends evolve. I'm lucky. Both my "Grandfather" book and "Southern Snow" reflect lifelong passions for me. Each has led me to long friendships with fascinating people. Some of those folks are no longer with us, and I feel privileged to be able to tell their stories, pass on their memorable quotes, show how their efforts enrich the lives we lead today. Not sure why, but I want to be sure someone thanks those people, the folks who've preceded us.
MT: Beyond history, "Southern Snow" is now being used as a text book. Lees-McRae, for example, has incorporated the book into this semester's ski area management curriculum. Was such erudition in your mind when you wrote the updated book?
RJ: I'll let readers decide how erudite it is, but I'm pleased that this is my second book from UNC Press, a highly regarded academic publisher. To decide whether to publish a book, the Press picks expert reviewers to give the manuscript a thumbs-up or -down. During that process, one reviewer said the book would appeal to anyone interested in Appalachian history, even if they had no interest at all in winter sports. Another commented that the book is a "wonderful study of the birth and growth of an industry, a case study in creating a product where one didn't exist, and where only a few imagined one could." Southern skiing is an inspiring topic on many levels. I hope "Southern Snow" helps Lees-McRae students appreciate that. Their school certainly has a rich snow sports heritage.
MT: Unfair question, but I'm going to end with this and ask it anyway: From the mountains of western Maryland, through the Appalachians and into northern Alabama, what's your favorite Southern snow destination?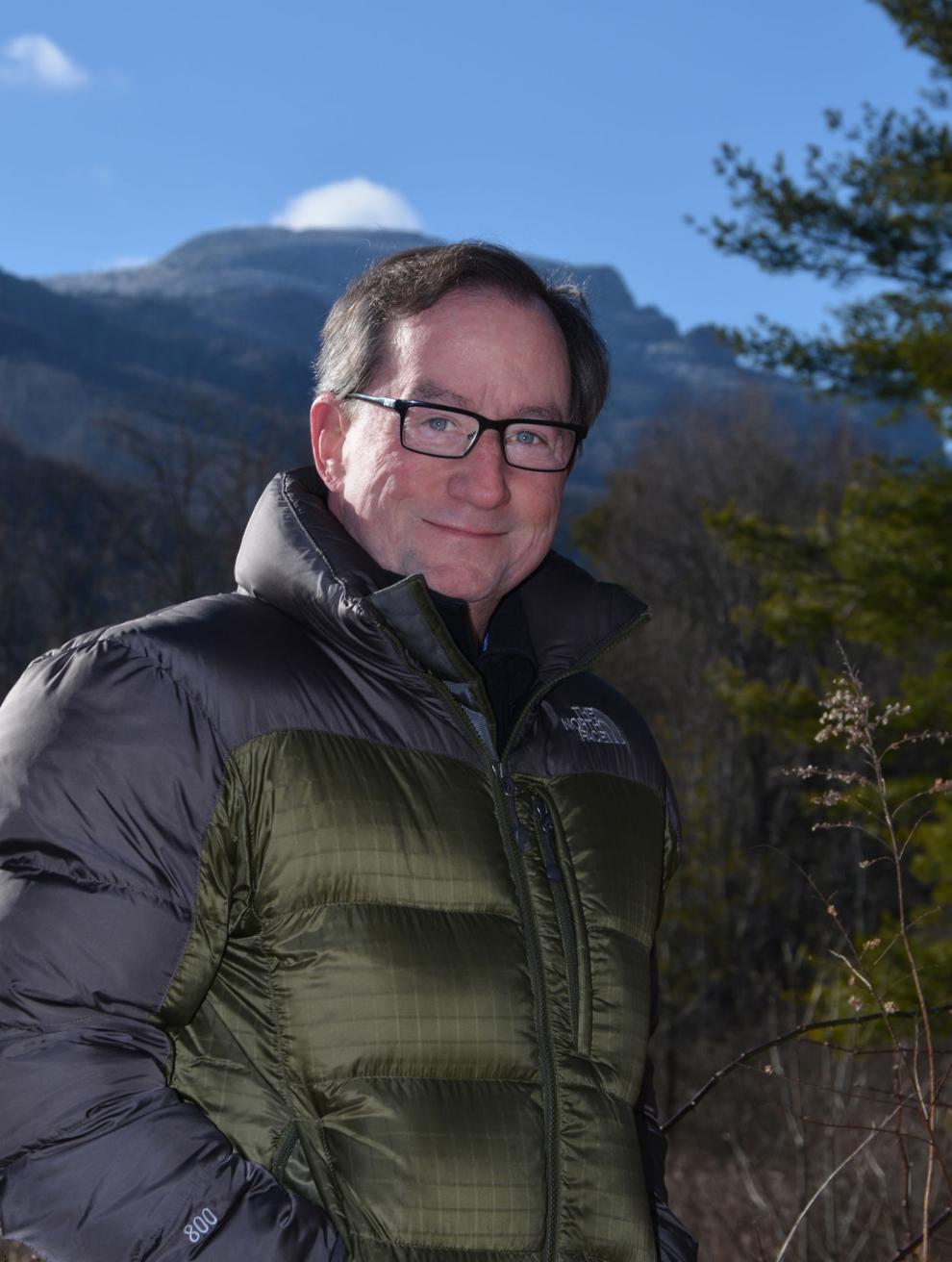 RJ: Anywhere I ski or hike with a friend — as long as there are snowflakes flying and smiling faces turned to white horizons. "Southern Snow" is dedicated to all the folks who've skied down the years with me — but it also honors the winter lifestyle, "the people who find it, and find in it, a realm beyond location." As I also say in the book, here's to inspiring winter experiences — "never more precious than when it's Southern snow."