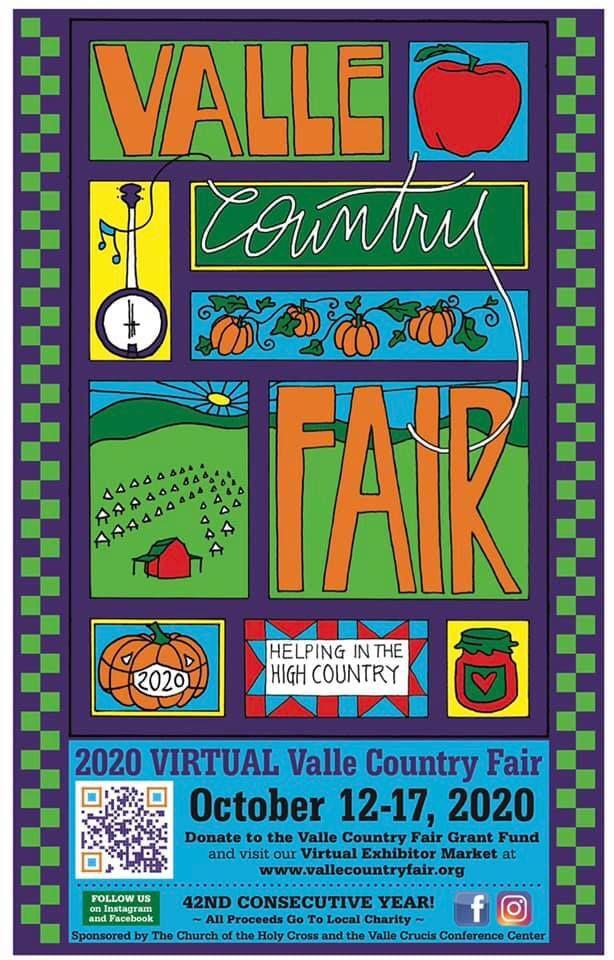 VALLE CRUCIS — With artisan crafts, baked goods and a carnival atmosphere set to the tune of old-time music, for more than 40 years the Valle Country Fair has offered visitors more than your typical craft market — it's a slice of High Country culture.
This year, however, faced with the looming COVID-19 crisis, festival organizers made the decision to take the fair virtual – a means of moving the event forward while continuing to give back to the community.
"We wanted to keep it simple, we wanted to capture the feel of the fair as best we could," said fair Co-Chair Julie Gates.
Founded in 1978 by the Church of the Holy Cross in Valle Crucis, a key objective for the fair aside from family fun is raising funds for community outreach. During the years, the Valle Country Fair has raised more than $1 million, all of which went to High Country families in need.
"One hundred percent of those dollars went to help those in need in the community," said Gates. "So the biggest effort that we have is fundraising."
After making the decision to go digital, organizers put focus on three key elements they believe make the annual fair what it is: grassroots fundraising, exhibitors and artisans and the Valle Country Market.
"One of the biggest undertakings was building an e-commerce platform, which we did not have before," said Gates.
From Oct. 12-17, virtual fairgoers can purchase everything from homemade apple butter and jams to sweatshirts, artisan pottery and jewelry from 40 different exhibitors via the fair's new website, https://www.2020vallecountryfair.org/.
Curbside pickup is available the first three Saturdays in October, between 9 a.m. and 4 p.m. for folks who order foodstuffs, such as cakes, jams and jellies.
Carrying on the traditions of past Valle Country Fairs, the main goal of this year's fair is continuing to give back to the community.
"This money really just turns around, and goes back to the community, to nonprofit organizations and people in need," said Gates.