For a former TV sportscaster, Carl Tyrie didn't talk much. He was as concise as the written copy he expected from his students. But Dr. Tyrie was always listening. Fumble a pronunciation on-air? He'd never let you forget it.
Dr. Tyrie enjoyed collecting our grammatical and factual blunders. He'd roll tape from the desk inside his immaculate office, by the studio door at WASU-FM, which he oversaw for much of his 29 years at Appalachian State University. One cassette he played in class exposed each of us, butchering names like Banner Elk, Vilas and Valle Crucis. There's a humbling lesson in hearing your own clumsiness. That day, Dr. Tyrie taught us to laugh at ourselves — he laughed with us — and to get our facts straight.
When Dr. Tyrie died on July 5, of a heart attack, I wanted to somehow capture the professor who stirred my curiosity and strengthened my confidence in broadcasting. Long after I managed the great incubator of WASU-FM and graduated in 2003, Dr. Tyrie was the only professor with whom I kept in touch.
To impress him was rare, but would earn you his all-business, soft-spoken praise: "Not bad."
"He made a huge impact in what he didn't say," Patrick Sills, a former station manager and 2002 graduate, told me. "He was our Radio Dad. I was always intimidated, in a good way."
Dr. Tyrie's reputation as a grammar stickler was dreaded by freshmen and sophomores, "or as 88.2 percent of COM students would pronounce and spell—sophmores," he once joked to me. A single misstep on a quiz cost a letter-grade: Is it lay down or lie down? Alumnus or alumni? Less or fewer? A couple things, or a couple of things?
Here are more than a couple of things about the great Carl Henderson Tyrie: He was born Oct. 16, 1943, in the Berkshires of western Mass., to Wallace and Kathleen Stocker Tyrie. After graduating from Marietta College in Ohio in 1966, Tyrie joined the Army and was stationed at Fort Huachuca, Ariz. He taught the officers' kids to play handball and competed on the base's championship volleyball team.
Tyrie's love of athletics took him to Gainesville, Fla., where he landed his first on-air sports job at the NBC affiliate. A Ph.D. in broadcast journalism from Ohio University followed, and in 1982 Dr. Tyrie moved to Boone, where he taught until 2011. He jammed weekly on the banjo and guitar at Murphy's (later Ransom Cafe and Pub), wrote about bluegrass history and roamed the Blue Ridge Parkway on foot — though more often on his Harley-Davidson. He is survived by his wife, Loraine Tyrie, and sister, Heather S. Wilcauskas.
Family and friends I spoke to remember Dr. Tyrie's heart of gold behind his teasing, feigned exasperation.
"He was not one to show his love through words, but through deeds," Heather L. Wilcauskas wrote of her Uncle Carl on Facebook.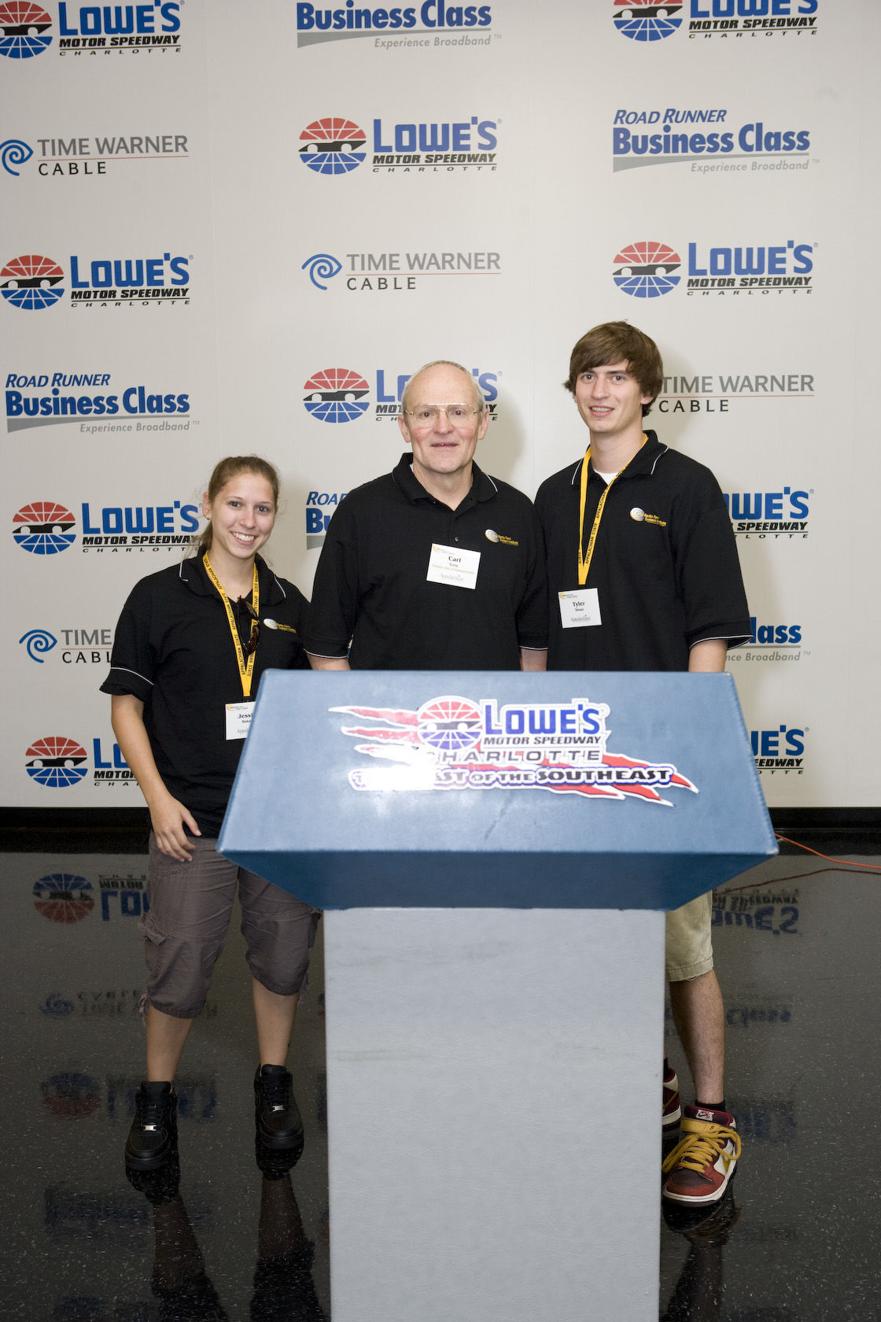 There was the 900-mile move he organized for a stepdaughter; the office he set up for a new colleague; the countless lawns he mowed; the stray dogs he rescued. In 2002, when Dr. Tyrie eulogized his late wife, Gwen, we on the radio staff were in awe of his words; some of us cried with him.
Hindsight offers a look at those who inspired us without our knowledge at the time. But I knew back then that Dr. Tyrie was special. When he assigned me Woodward and Bernstein's memoir on Watergate, "All the President's Men," he rolled his eyes. "Read it, Flanary," he ordered. "Don't watch the damn movie!"
Two years ago, in our last email exchange, I told him about being a dad and working in a radio newsroom in China.
"I've never been around kids other than when I was one," he responded. "However, I suspect it keeps you young. Or tired."
Dr. Tyrie would have dismissed a former student profiling him for the local paper. So I'll give our Radio Dad the last word. For High Country Magazine in 2016, he concluded his article on the banjo player Stanley Hicks this way:
"Although no epitaph is chiseled into his tombstone," Dr. Tyrie wrote, "words by Jimmy Buffett might be appropriate: 'For if I live in your hearts, I really have not died.'"
Patrick Flanary is a 2003 ASU graduate, and works in radio in Beijing, China.
In lieu of flowers, memorial contributions may be made to the Watauga Humane Society, P.O. Box 1835, Boone, N.C., 28607.