Daymark Recovery Services in Boone recently came under new leadership as the outgoing clinical site director entered into retirement.
Murray Hawkinson served as the center's director since the organization's inception in November 2011. Before that, Hawkinson served as the clinical director for New River Behavioral Health starting in January 2010, before it dissolved and services were then picked up by Daymark.
Holly Robinson stepped into Daymark's clinical site director role on March 23 after a transition period of a few weeks when Hawkinson provided some guidance. According to Hawkinson, Robinson has served about 17 years between New River Behavioral Health and Daymark.
Daymark staff and other community members had a celebratory get together on March 13 to honor Hawkinson's career and presented him with a plaque.
Both Sarah Dunagan (the western region operations director for Daymark) and Marisa Cornell (the executive director of the Mediation and Restorative Justice Center) noted that they will always remember Hawkinson's ties and bow ties. According to Dunagan, Hawkinson wore a coat and tie to work for as long as anyone could remember. Dunagan said Hawkinson was known for his professionalism and that he was a warm and insightful person.
"Murray is well known for his compassion for those he worked with and most especially for the clients served," Dunagan said. "It is certain that anyone who had the good fortune to work with Murray will be all the better for that experience."
Hawkinson said he feels lucky to have had a chance to be what he hopes was a helpful influence in the community.
"It really is a privilege to be allowed into people's lives at the level we are in this business," Hawkinson said. "Folks share information about their families, histories, current struggles, hopes, dreams and aspirations. You get to feel that you can make some sort of positive difference in somebody's life."
Hawkinson was born in Boone, attended Appalachian Elementary School and started at Watauga High School in its second year of existence — graduating in 1970. His parents were faculty at what was then Appalachian State Teachers College (now Appalachian State University), where the two had met.
It was during discussions about psychology in a biology class in high school that sparked Hawkinson's interest in the topic. He added that he also had an uncle who was a psychiatrist at Western State Hospital in Staunton, Va. Hawkinson achieved a bachelor's degree in psychology from Davidson College in 1974, and decided he wanted experience in the field before going into graduate school.
Hawksinson said he started to work for New River Behavioral Health Care — known as New River Mental Health at that point — in Wilkesboro where he worked for three years. During that time he said he gained knowledge by working in the field, reading books and attending workshops.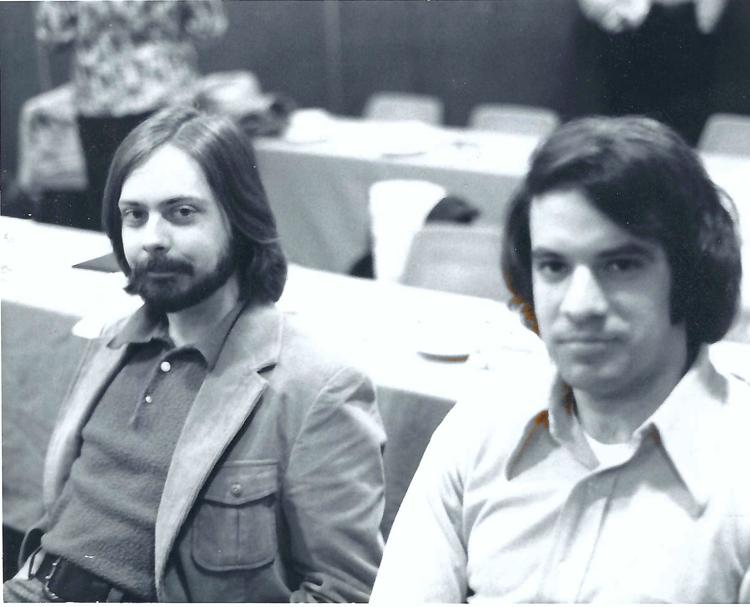 In 1977, Hawkinson began the clinical psychology PhD program at University of North Carolina at Chapel Hill and continued course work for three years. Taking another break from school, Hawkinson went on to again work for New River in Wilkesboro for roughly a year with some time spent in Alleghany County, then spent one year completing an internship with Virginia Medical Center and then was re-hired by New River at the Watauga branch.
Once at the New River office in Watauga, Hawkinson said he served as the program coordinator for the Willie M. program — one that aimed to help children with mental/emotional/developmental struggles coupled with aggressive behavior. Hawkison was in that role for two years.
Hawkinson said it took him a while to finish his dissertation for his PhD, partly due to being diagnosed with cancer in 1986. This is a battle his wife, Gail, is now facing. For about two years, Hawkinson underwent chemotherapy, surgery and radiation treatments. Hawkinson later achieved his PhD in 1991, and continued working for New River in Watauga through its transition to Daymark.
Through his role as the center's director and as a clinical psychologist, Hawkinson has served on various local committees and boards. These groups include the Juvenile Crime Prevention Council, Watauga Compassionate Community Initiative, National Alliance on Mental Illness's High Country chapter, Local Interagency Coordinating Council/Watauga Children's Community Collaborative, Behavioral Health Task Force, Child Protection Team/Child Fatality Team, Adult Services Coalition, Home and Community Block Grant Advisory Committee, the Innovative Approaches organization, Elevate Watauga, the Sexual Assault Response Team/Domestic Assault Response Team, the Watauga Substance Abuse Prevention and the coalition that developed the Watauga County Law Enforcement Assisted Diversion program.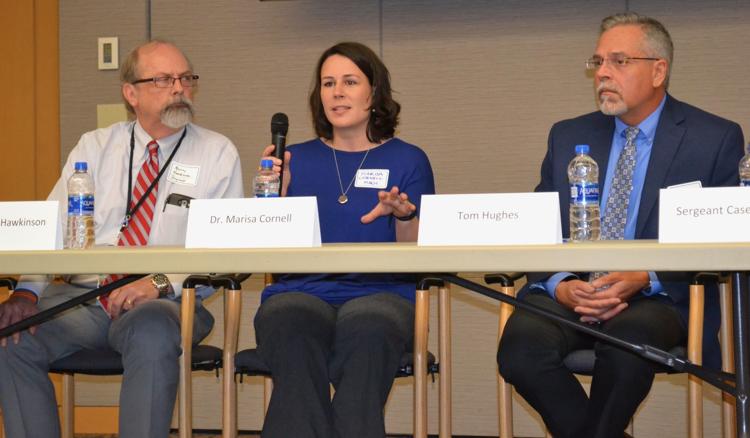 "I've got to meet a lot of fantastic people that way," Hawkinson said. "We're very lucky in this community that we have the folks we do. We have a lot of folks who are doing excellent work and doing things that will make a big difference in the years to come. Hopefully we'll be able to keep stepping up what we do through our mental health services."
Cornell said she has known Hawkinson for almost 10 years, and has worked alongside him in several community groups. Hawkinson is a quiet leader who earns respect by respecting others, she said.
"He is a dependable presence in countless local coalitions, advisory boards and community groups — always willing to contribute his knowledge, time and energy towards the goal of helping others in need," Cornell said. "Murray's lifetime of service in Watauga County and his commitment to community-driven solutions has helped to build a strong foundation for the thriving community programs that we have in place today."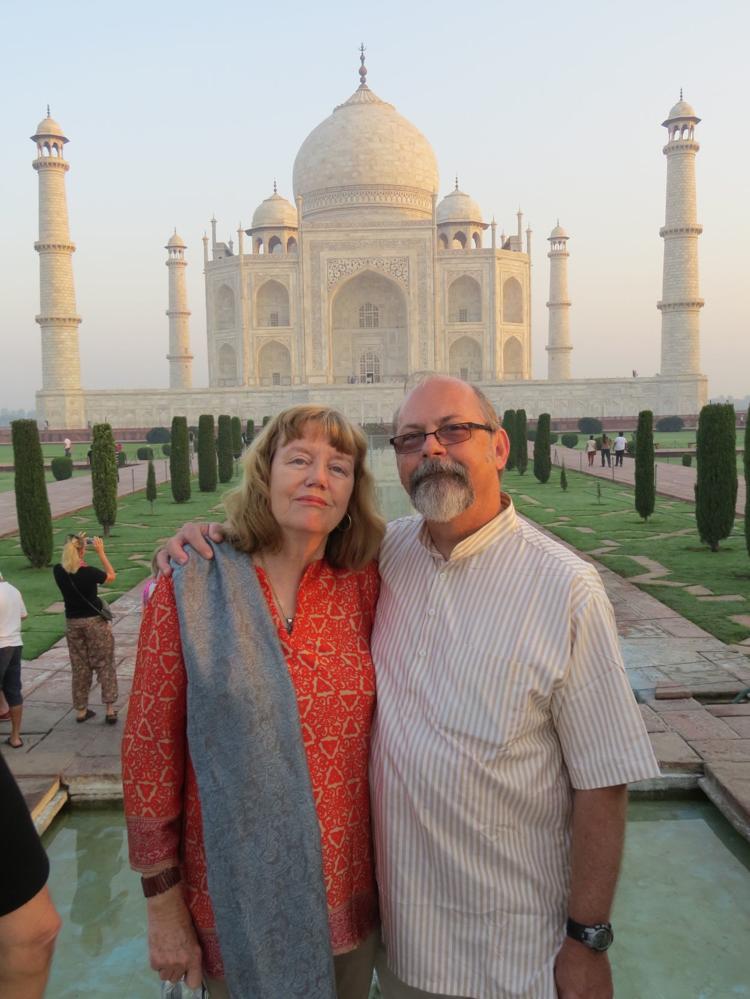 Outside of work, Hawkinson enjoys playing trumpet in the Watauga Community Band — a hobby he said he picked up when he was 5 years old. Additionally, he likes to read, help his wife in the garden and travel. Some places he has previously traveled to include India, Vietnam, France and Thailand.
"On one occasion a staff member had a flat tire while on a work-related outing," Dunagan said. "Murray drove to the site immediately while wearing his customary suit and changed that tire himself."
As he steps down as the clinical site director at Daymark, Hawkinson said he will still be contracted with the organization if they were to ever need his assistance. He also has plans to continue his outpatient private practice that he began in 1996 within Psychotherapy Associates of Boone. He said it's been a privilege to serve the community throughout the years.