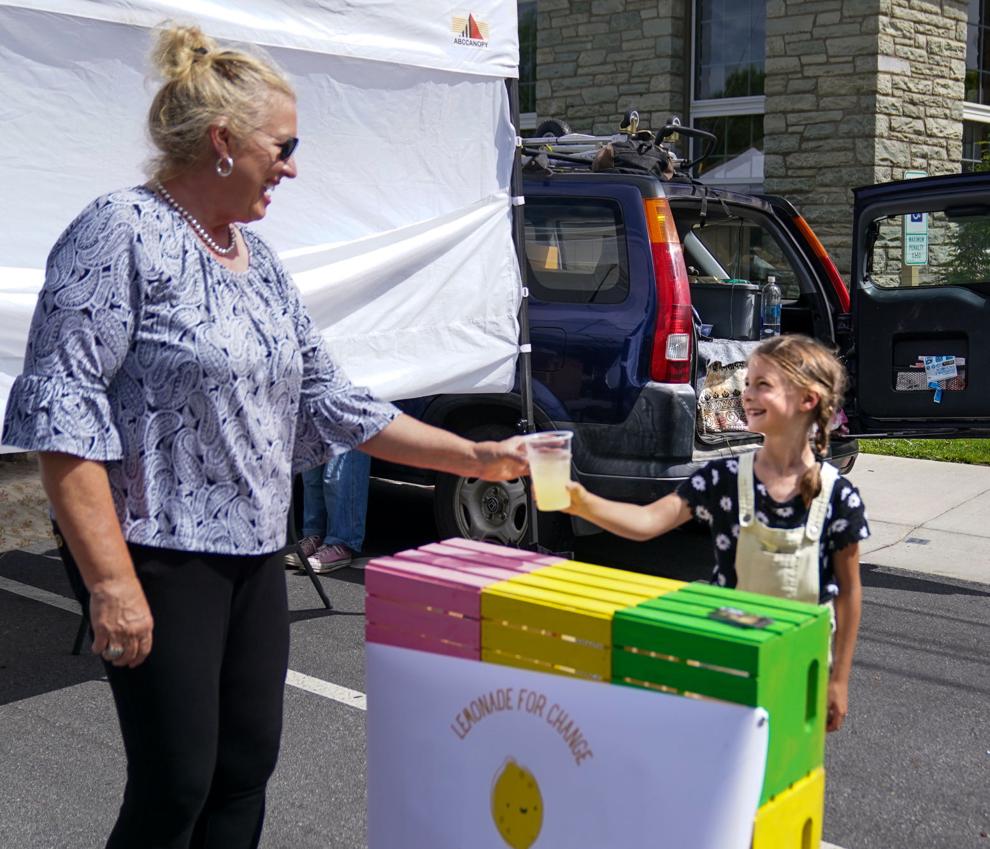 BLOWING ROCK — When the newest member of the Blowing Rock Chamber of Commerce is an 8-year-old girl selling lemonade, people tend to take notice. And that at least partly explains the long line of folks in front of Atlas Brown's stand on a warm, 'chamber of commerce' day on Aug. 19, in the middle of Farmer's Market and, fittingly, in front of the Blowing Rock Chamber of Commerce.
"When my family was down at the beach, I saw these young girls selling lemonade to benefit the local animal shelter. I decided that it was something I could do up here, for charity, and all of our proceeds are going to help homeless people," said young Brown. "I'm pretty sure we won't be going out and handing out money to people, directly, because I think that might be more hurting than helping."
Brown isn't going to stop with lemonade, she says.
"In a couple of months, I want to start a bakery business, too, and 50 percent of the proceeds will go toward the homelessness project," she said.
"I have been selling a lot of lemonade," said Brown, "but some customers come and just make generous donations for charity, which I think is really special. Some customers have come twice and others pay extra for the lemonade. Everyone's generosity is really nice."
The young Blowing Rock third grader says that her favorite subject in school is reading, particularly the Joey Pigza and the Junie B. Jones series of children's books.
"They are funny books, and I like funny books," she said.
While not much into sports, she said she does like gymnastics.
Brown's mother, Whitney Brown was standing by, ready to help out where and when needed for daughter Atlas' venture, but was able to provide some detail on how the business is structured.
"'Lemonade for Change' has been set up as a non-profit company," she said, "so 100 percent of the profits will go to non-profit causes, hoping to end homelessness in Watauga County. We want to help people get back on their feet and will do that in specific ways, like through Hospitality House or the Hunger and Health Coalition."