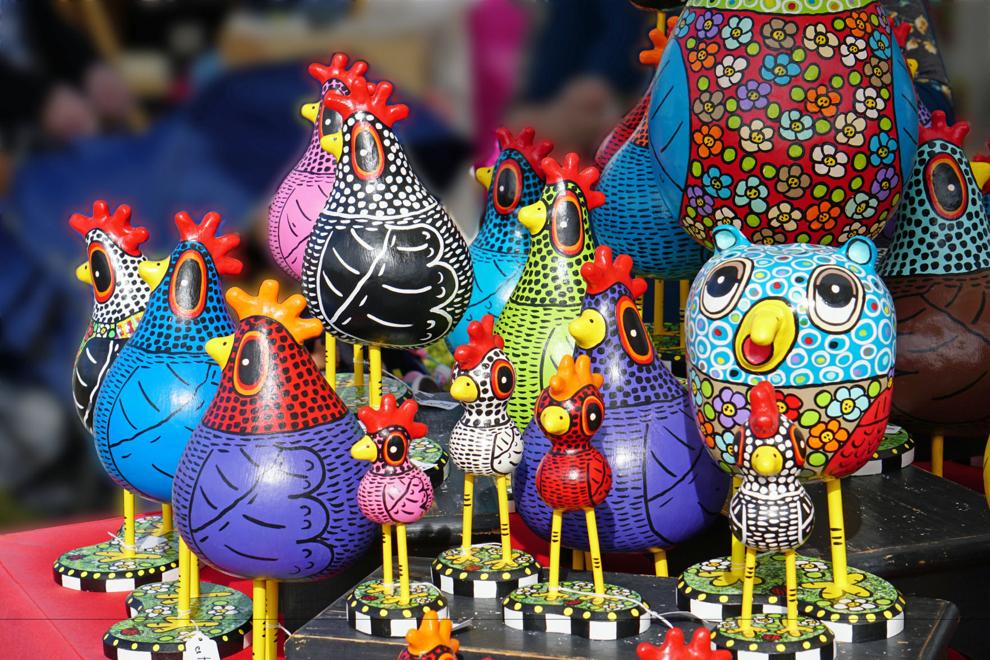 VALLE CRUCIS, NC — Twenty-nine artisans from Watauga County are among the 120-plus exhibitors who made it through the competitive jury selection process and earned invitations to participate in the 43rd annual Valle Country Fair on Saturday, October 16.
Merchandise available from these local artists will range from creations fashioned in the most traditional of media like wood and clay to pieces imagined in the most modern of media like wearable art and upcycled objects.
These talented artisans include Beech Mountain residents Tracy Sherrill and Dawn Dalgleish, Pam Washer of Blowing Rock, Boone artists Ken Broderick, Connie Cox, Debi Dwyer, Kaitlyn Farley, Jason Green, Judy Geary, Cindy Long, Amy Lowrey, Linda McCalister, Brenda Schramm, Arden Schumann, Louis R. Torres, Pamela Torres, Tena Wenta, and Frank Young.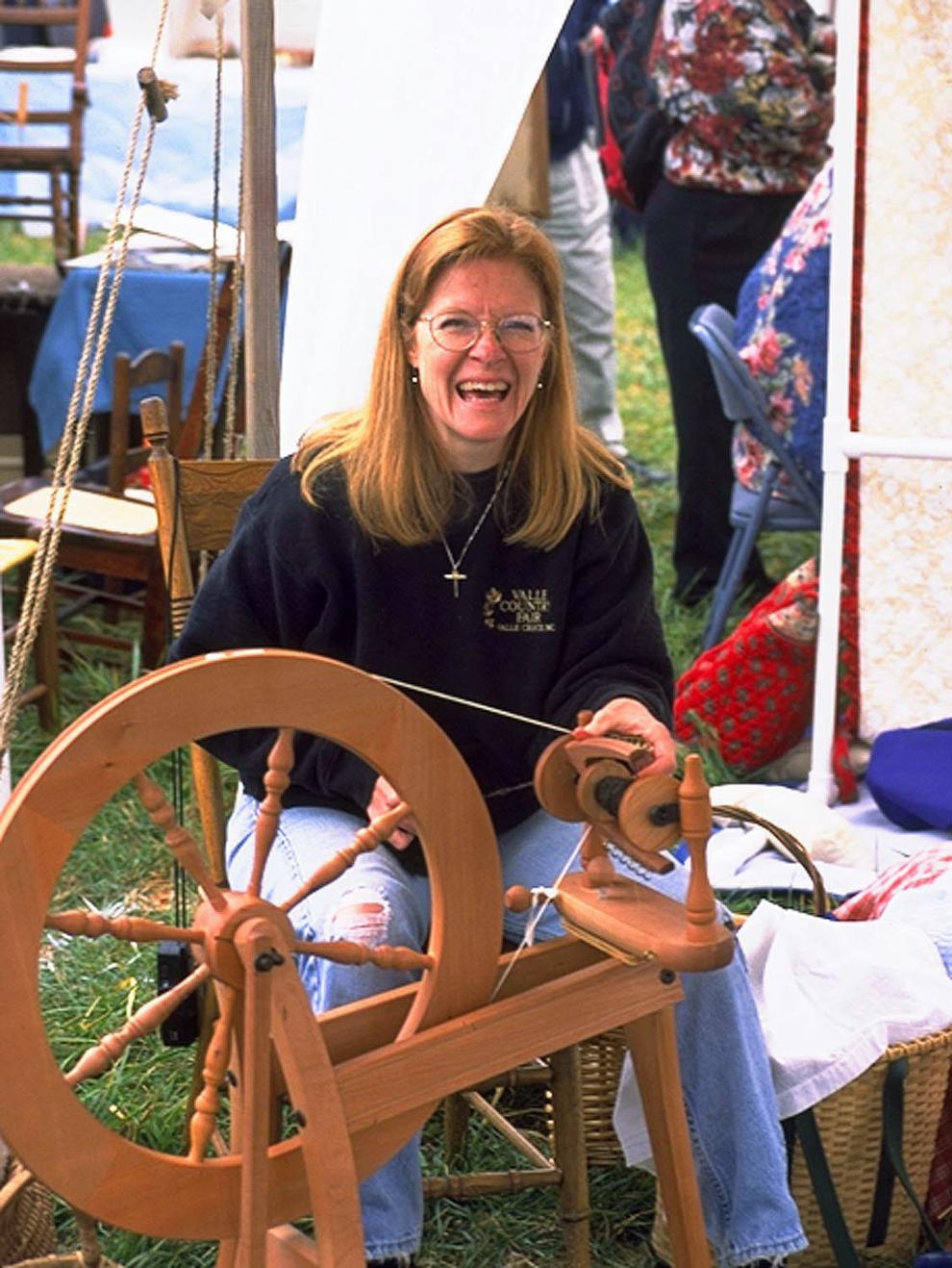 Deep Gap residents Alistair Burke, Rod Dunlap, and Katherine Ford, join Sugar Grove artists Eileen Flieg, Kyle Hicks, Skylar Wilcox, and Maria Norris as VCF exhibitors. Vilas residents Jessica Brown, Belinda Freeman, and Debbie Tallarico were also selected for the 2021 fair. Organizers hope that Valle Crucis basket maker John Dean, who has exhibited at every single Valle Country Fair since its inception over four decades ago, will accept the invitation to showcase his craftsmanship again this year.
Mountain Times Publications is a proud media sponsor of the 2021 Valle Country Fair.
The Valle Country Fair is held on the third Saturday in October (Saturday, October 16, 2021). The festivities spread out across a large hay field on the grounds of the Valle Crucis Conference Center on NC Highway 194. Admission is free and parking is available in the adjoining field for $10 per car. ATM machines are available and NO PETS are allowed.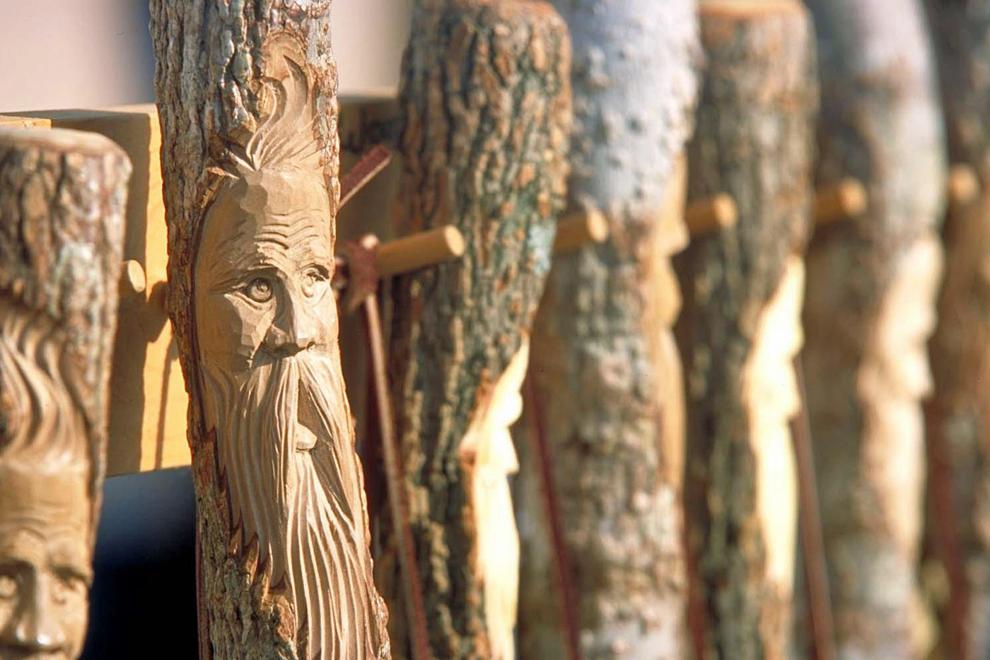 More than 120 art and crafts booths are set up along wide lanes that meander back and forth across the field. Bales of hay are stacked in the intersections of these walkways to offer fairgoers places to sit while they ponder which booths to visit next.
Exhibitors submit to a jury process designed to make certain that all work meets the Fair's primary requirement "to be original in design, form, and concept, " as well as to ensure that shoppers can select from a wide variety of artistic media.
"Although there may be several booths selling work fashioned in the same artistic medium," said Carolyn Shepherd, co-chair of the arts & crafts committee, "each artisan was selected because they have a unique style and point of view that differentiates their work from the others."
Shepherd says that exhibitors compliment the Valle Country Fair for being so well organized and are appreciative that net proceeds from the Fair are used to help people in need in the High Country. As a show of support for the mission behind the event, exhibitors donate 10% of their earnings back to the charitable work of the Fair.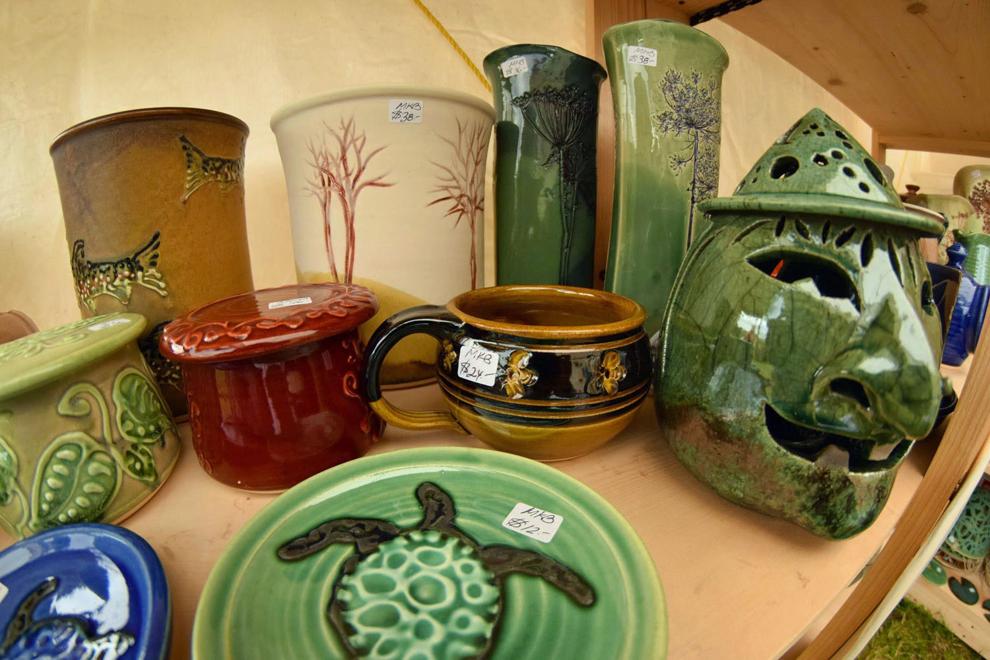 "I received a check yesterday from an exhibitor who cannot attend this year," said Shepherd, a 12-year veteran volunteer. "He said he wanted to be part of the community reaching out to folks who need a hand."
Over its first four decades, the Valle Country Fair raised more than one million dollars for human service organizations in the High Country. Efforts from the last in-person Fair in 2019 put $60,000 back into the community.
Recipients of the 2021 Valle Country Fair grants are Appalachian Senior Foster Grandparent and Senior Companion Programs, Blue Ridge Women In Agriculture, the Children's Council, Community Care Givers, High Country Caregivers, the Hunger and Health Coalition, LIFE Village, Mountain Alliance, Parent to Parent Family Support Network, Spirit Ride Therapeutic Riding Center and Watauga County Schools Extended Learning Centers. The outreach committee at Holy Cross Church distributes all remaining proceeds to individuals and families in crisis.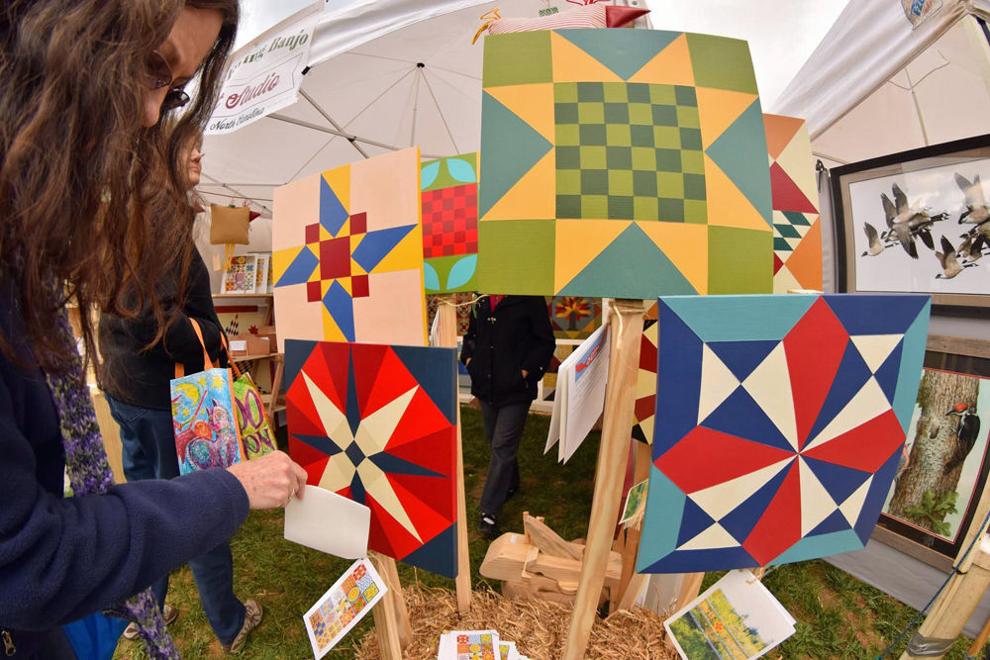 With the health and safety of visitors and volunteers as their top priority, Fair organizers are following NCDHHS safety guidelines. They are increasing the number of hand washing stations and hand sanitizing locations around the grounds and are instituting "contactless" credit card portals at the church-operated food booths. Fairgoers can also play a part in keeping themselves and others safe by wearing masks when shopping in the busy craft booths.
New for 2021 is the addition of a second entrance into the field. During the morning hours, traffic managers will direct vehicles off of NC 194 and onto the fairgrounds via two different portals, meaning that fairgoers should spend considerably less time in traffic waiting to get into the event. When traffic arriving at the Fair slows down around midday, the second entrance will be converted into a second exit, allowing cars departing the fairgrounds to get back on the highway quickly and easily.
"We are excited to be gathering face-to-face once more for the 43rd annual Valle Country Fair," concluded Shepherd. "We hope that our arts and crafts exhibitors are successful in their sales and that their tithes to our cause will once again multiply our assistance to the neighbors we desire to serve."
The single-day crafts festival is sponsored by Holy Cross Episcopal Church in cooperation with the Valle Crucis Conference Center. All proceeds are used to help the community's most at-risk citizens.
Media sponsors for VCF 2021 are Curtis Media Group and Mountain Times Publications.
For more information, contact Holy Cross Church at 828-963-4609 or visit the Fair on the Web at www.vallecountryfair.org.