BLOWING ROCK — A dozen members of the Blowing Rock Chamber of Commerce and town officials met at the Tanger Outlet Center on Monday, Feb. 15, to greet the Trading Shoppees into the local marketplace with an old-fashioned "ribbon cutting."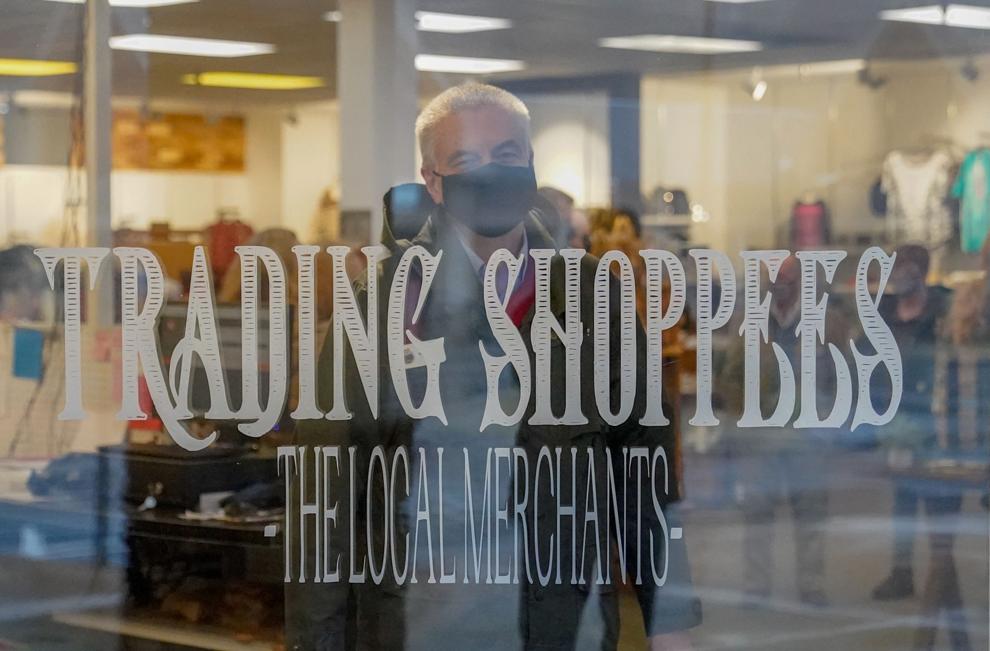 The grand opening showcased a new concept of retailer for the outlet mall, which historically focused on large, "brand name" manufacturing tenants such as Gap, Polo/Ralph Lauren, Sunglass Hut, Banana Republic and OshKosh B'gosh, among others. The Trading Shoppee is multiple, smaller "stores" inside one large store location.
"We have 63 small businesses featured here under one roof," Trading Shoppees business partner Tabitha Estep said. "Some are from the Tri-Cities, some are from Charlotte, some are from Winston-Salem, Knoxville, all over, really. The small businesses come in, rent a space, and we sell their products on their behalf.
Estep said that the Blowing Rock store is their fifth location, with earlier established Trading Shoppees stores in Bristol, Abingdon, and Tazewell in Virginia, and Jonesborough in Tennessee. She explained that when they were in conversations with another Tanger outlet center, the Blowing Rock managers heard about it and reached out to them, too.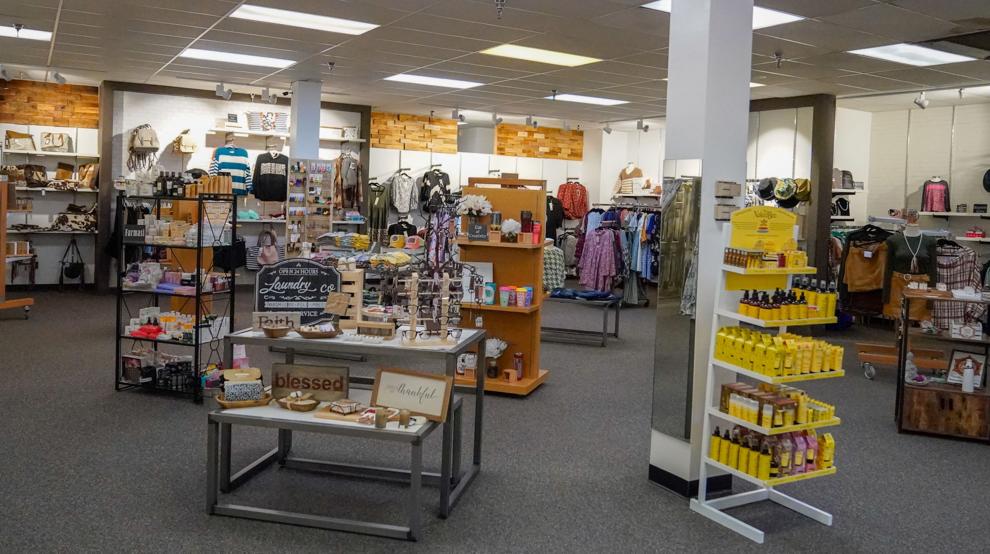 "Plus, I went to school at App State," she added with a smile, suggesting that she was very familiar with Blowing Rock and the High Country market.
"This is a great market," Estep said. "We have been treated very well, so far. There are a lot of local artisans in the area, which helps, too."
In explaining the Trading Shoppees business model, Estep said they charge a percentage commission on every sale in addition to a small rent charge to each vendor.
"This is a very unique venue," said Blowing Rock Mayor Charlie Sellers after the ribbon cutting. "It allows artisans to display their goods and sell their goods without having their own brick and mortar. We have so many artisans in the High Country that need places to display and sell their wares, so I think this may be a great opportunity for them to consider."
In an earlier interview with the Tanger Outlets general manager, Ronnie Marks explained that many outlet malls around the nation are exploring different combinations of stores for their shopping centers since their traditional tenants, the large brand manufacturers, are migrating an increasing amount of their sales and distribution to online platforms and away from brick-and-mortar storefronts.
In the case of the Blowing Rock center, Marks said they are looking to feature more local businesses. Village Pharmacy, a unit of Boone Drugs, recently moved to Tanger from its previous location at The Foley Center, and Doc's Rocks gem mine and its sister attraction, Appalachian Fossil Museum, opened in January after several years at a smaller, Mystery Hill location.