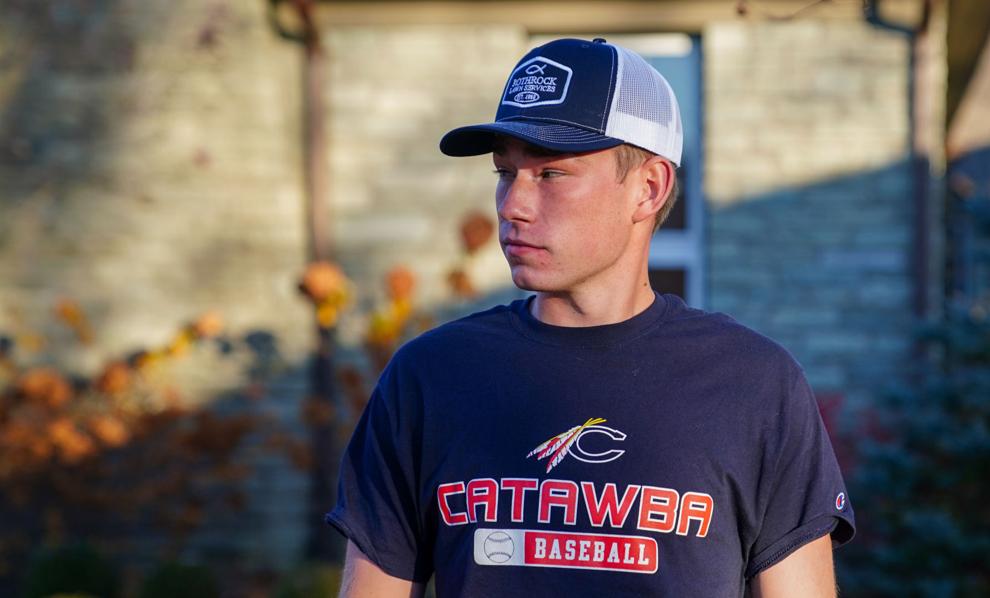 BLOWING ROCK — Now all Ryan Fox needs is a fu-manchu mustache.
Some combination of a powerful fastball, a nasty curve and a bewildering slider or change-up are widely acknowledged essential skills for the modern-day baseball pitcher, but beyond that there is a less tangible but important element for a successful hurler.
Call it attitude, swag, moxie or simply an intimidating presence. Blowing Rock's Fox has a matter-of-fact directness, an almost brutal honesty about him. It might well translate into the kind of intimidating presence on the mound that would make great major league pitchers like Randy Johnson and Goose Gossage proud. As a 6-3, 195-pound high school senior, Fox has a head start on creating that intimidating presence.
It is unlikely that Fox will ever be described as loquacious. The to-the-point brevity of his speech is refreshing, even if it makes for a tough interview.
The Watauga High School senior signed a national letter of intent to play baseball for Salisbury-based Catawba College on Nov. 16, in front of friends, family members, classmates and members of the press crowded into the school's media center.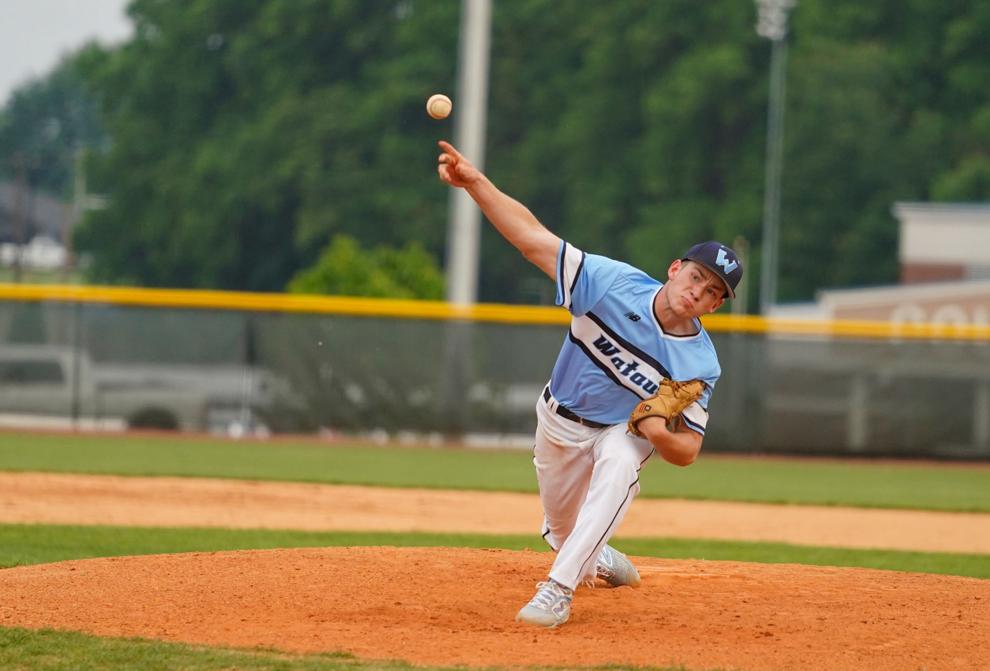 Ask him a question and the answer is likely to be, "Yes," "No," or "It's huge." There is very little "gray" in Fox's vocabulary. Everything is pretty clear cut, black and white.
What do you know about Catawba College? "They win a lot."
What prompted you to choose Catawba? "I like the way it 'felt.' I liked the campus. I liked the program. They have a history of winning. I like the coaching."
Do you have plans for an academic major? "Not yet."
What is it about baseball that gets your blood racing? "I like the mental side of it. The thinking. You have to outthink one another."
Other than pitching, do you have a favorite position? "I like first base."
What was your record last year, as a junior? "8-6."
Obviously it is important, but what about the team on the field behind you? "It is huge. Without a defense you can't win. Without an offense, you can't score."
As a pitcher, Fox said his favorite pitch is a two-seam fastball. "I mainly throw three pitches: a 2-seam fastball, a slider and a changeup. My fastball has a bit of an arm side run. For a righthander like me, that means the ball moves from left to right and sinks when thrown."
Playing American Legion summer ball in recent months, Fox's fastball was measured at 86-87 miles per hour, his slider at 70-73, and his changeup at 72-75 mph.
Academically, Fox says he likes history, with some interest in math.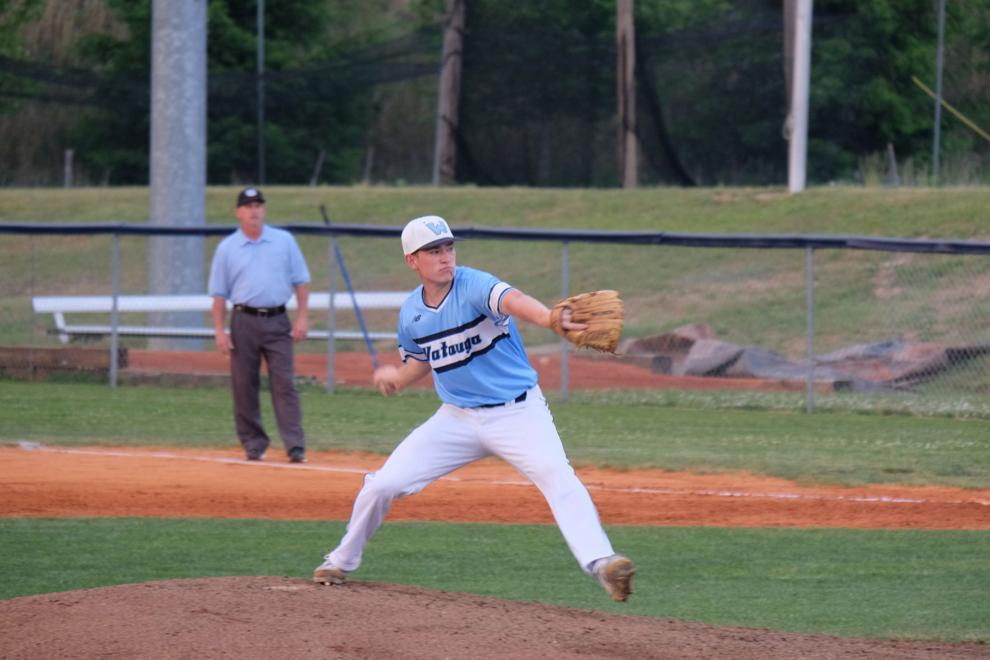 For his first three years at Watauga, the head coach was Ethan Greene. For 2021, the Pioneers are introducing a new head coach, Michael Windish. Fox said he is looking forward to the challenge and opportunity.
Fox said he doesn't know very much about Salisbury, N.C., or Rowan County, but is anxious to start exploring the area.
In speaking of the living arrangements at Catawba College, Fox said he will be living in a dormitory where almost all, if not all of the team will be living.
The process of getting to know teammates, bonding, is important, he said.
"It's huge. Without it, it is hard to do anything. You want to know each other and like each other. And with that comes trust in each other."
Fox said that the biggest influence in his life has been his father, Shane Fox, who serves as town manager for the Town of Blowing Rock.
"I followed him around as a kid, everywhere. At home, at work. And every day we would throw a baseball when he got home from work," said Fox.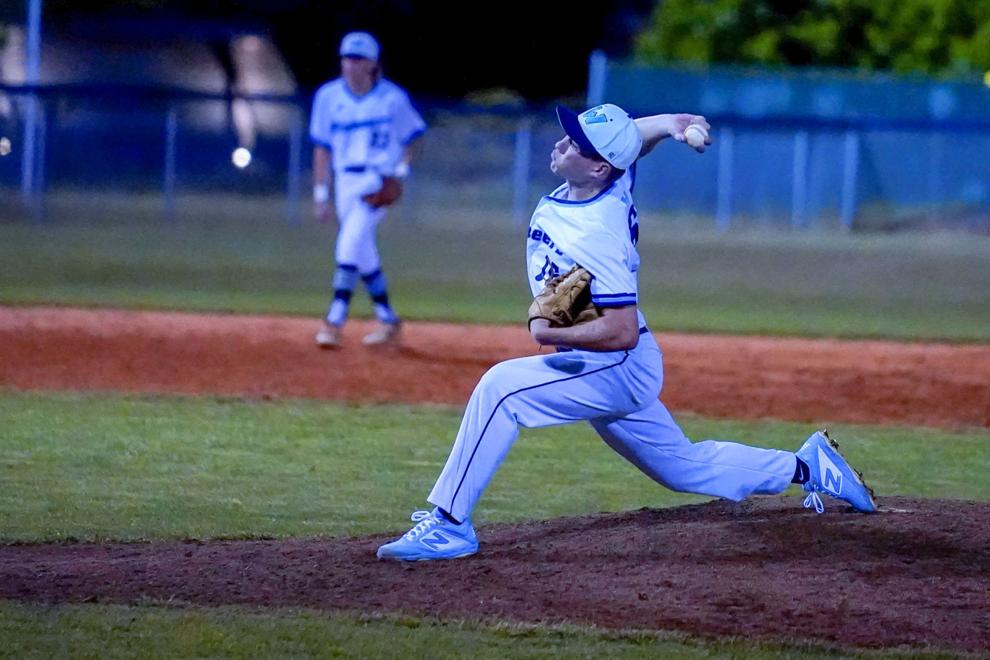 The elder Fox was not a slouch when it came to baseball, either, having played for his high school, South Caldwell, before also playing for Caldwell Community College & Technical Institute.
Living under the roof of a much in demand public administration professional also meant moving.
"We lived in Lenoir until I was in 7th grade, then moved to Blowing Rock for 8th grade, then for the first semester of my freshman year, I lived in Shelby. I moved back to Blowing Rock for second semester," said Fox. "I had friends down there, but I really wasn't there long enough to develop the kind of friendships where you keep up with them much."
"It was nice. Bigger than here, by a lot, and a completely different school than Watauga. It is a 2A school, so smaller than Watauga. Historically, they have been very good in football, but not so much in baseball."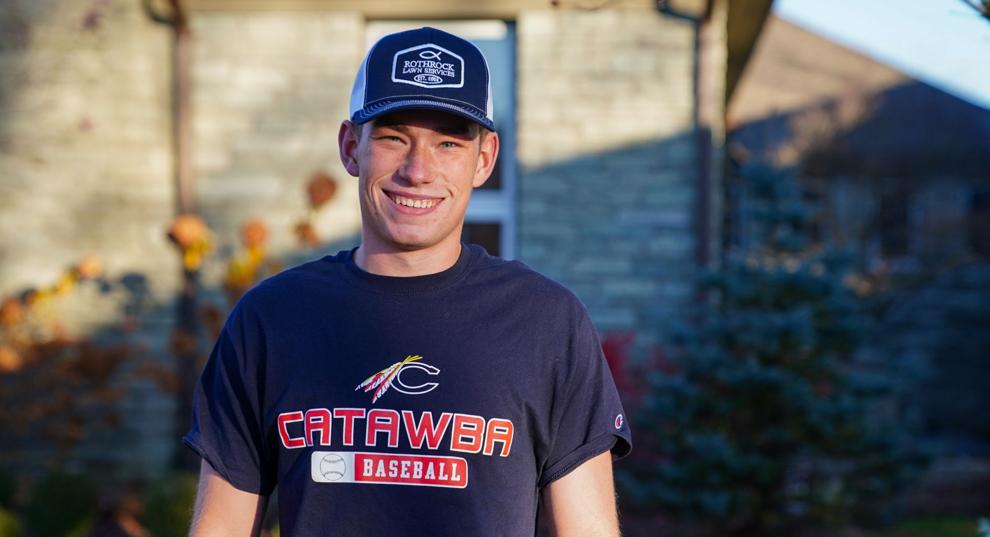 "No. I find it mostly a waste of my time. I feel there are other things I could be doing to get better than to sit down and read a book. I will read a map, or maybe a book about history. For example, there is a book about the history of Blowing Rock that I found very interesting," he said. "I will leave the town politics and issues for my dad, but I love it here in Blowing Rock. I love the people here. I like being able to walk up and down the street and just talk with people, maybe sit down with them."
Where is your favorite fishing hole?
"I don't really have a favorite. Just anywhere and everywhere. And do you really think I would tell you if I did?"
Do you have a favorite professional baseball team? "The Atlanta Braves."
Why? "I have watched them ever since I was a small kid."
Fox of course claimed spring, summer and early autumn as his favorite seasons of the year, since those are the baseball months, but he also said he enjoyed winter.
"I like to watch the snow fall, and play in it."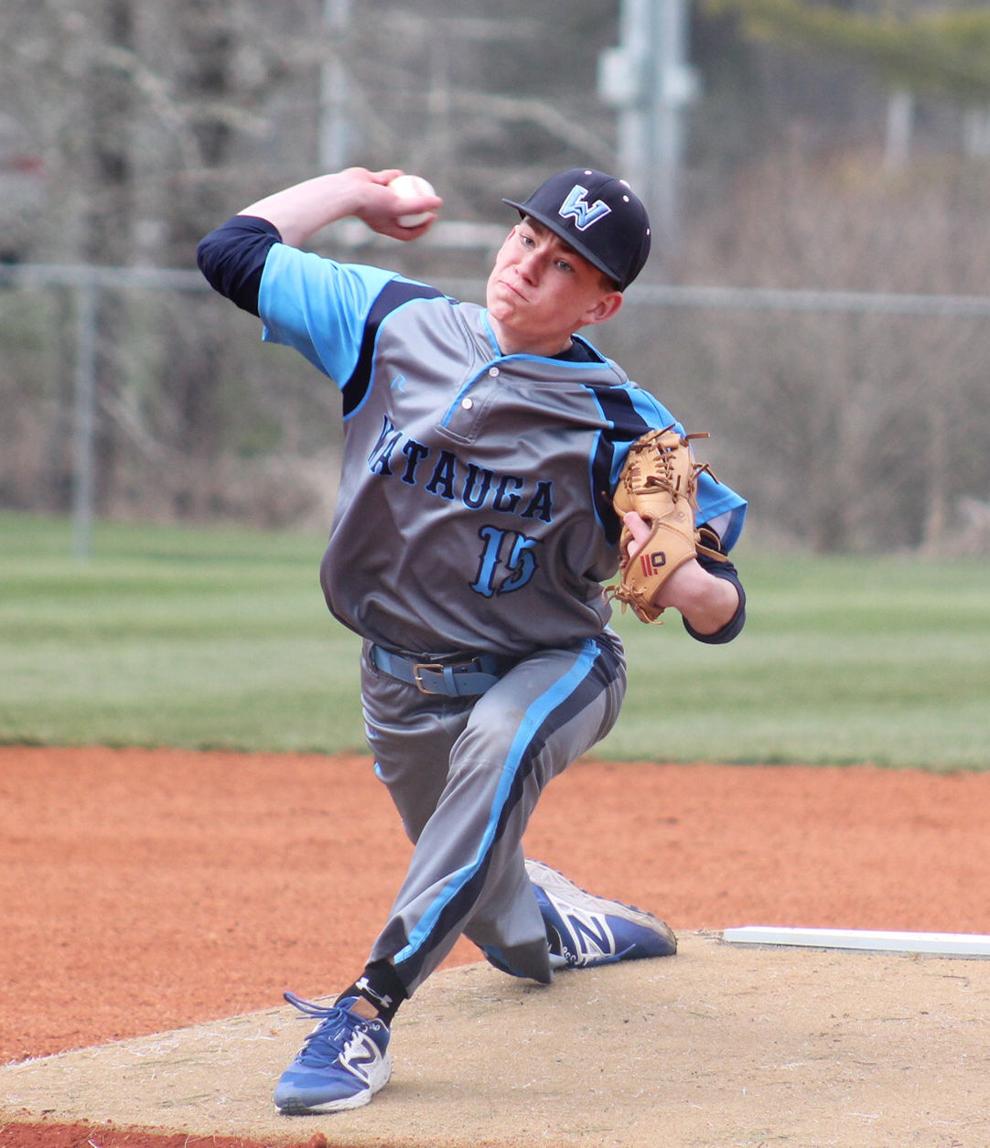 At the Nov. 16 signing ceremony, Watauga athletic director Dustin Kerley served as emcee, introducing a virtual parade of coaches who have worked with Fox through the years. His middle school coach, Brian Vannoy, recalled being asked by Fox's father to help coach the middle school team. "Ryan was versatile, early on. I think in one game he played every position except shortstop or second base," said Vannoy.
After the ceremony, Shane Fox explained that as "the coach's kid" you get whatever positions are left over. "For much of middle school, he was a catcher because nobody else wanted to catch."
The elder Fox also credited Vannoy with recognizing his son's pitching potential.
Also at the ceremony, new head coach Mike Windish said he had heard of Ryan's work ethic and looked forward to working with him on the team.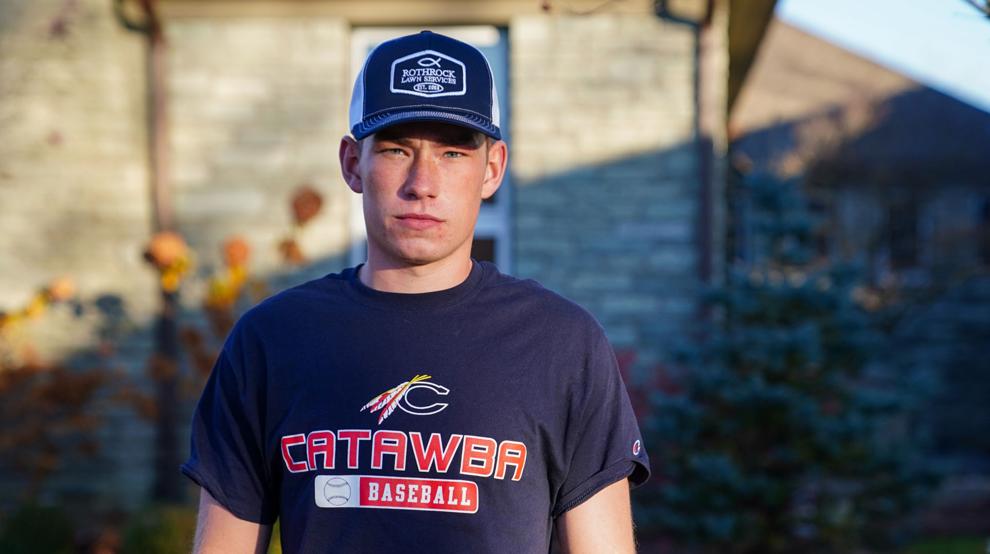 For his first three years at Watauga High, Ethan Greene was Fox's head coach and recalled watching Ryan grow on and off the field, always working, never wanting to be distracted from the task at hand, whether in a game or in practice.
Myron Day is the Caldwell County American Legion team's head coach and he was on hand to congratulate Ryan, too, reinforcing the other coaches' descriptions of Ryan as a "bulldog."
"When I heard of Ryan's interest in playing for our American Legion team, of course I was excited, but wondered if he would really follow through because of the driving up and down the mountain, often late at night and in the wee hours of the morning. And last year, because of COVID-19, we didn't have an opportunity to evaluate players before putting them in game situations. So we had to throw Ryan into the fire, sight unseen. I had been impressed that he was still only a junior, but we put him in to pitch against Cherryville, which is the toughest place to play in the baseball world, and he did great. He is a bulldog," said Day.
The American Legion coach then went on to say that when Ryan asked whether he knew anyone at Catawba College, he introduced him to head coach Jim Gantt there, who he knew quite well.
"Typical of Ryan, he told me recently that the best scenario to play out next summer would be for Caldwell and Coach Gant's Rowan County American Legion team to meet in the championship game — and we beat them," said Day.
With still another high school season as well as another Legion season in front of him before going to Catawba College, Ryan Fox has plenty of time to develop even more. His father said that the Catawba coaches think they can get his fastball another 4-5 mph, into the low 90s, possibly more.
The way Ryan Fox works, combined with his direct approach to life and personality, it is hard to bet against him. The Catawba College Indians will soon have a bulldog join their team — but best not mistake him for a mascot.