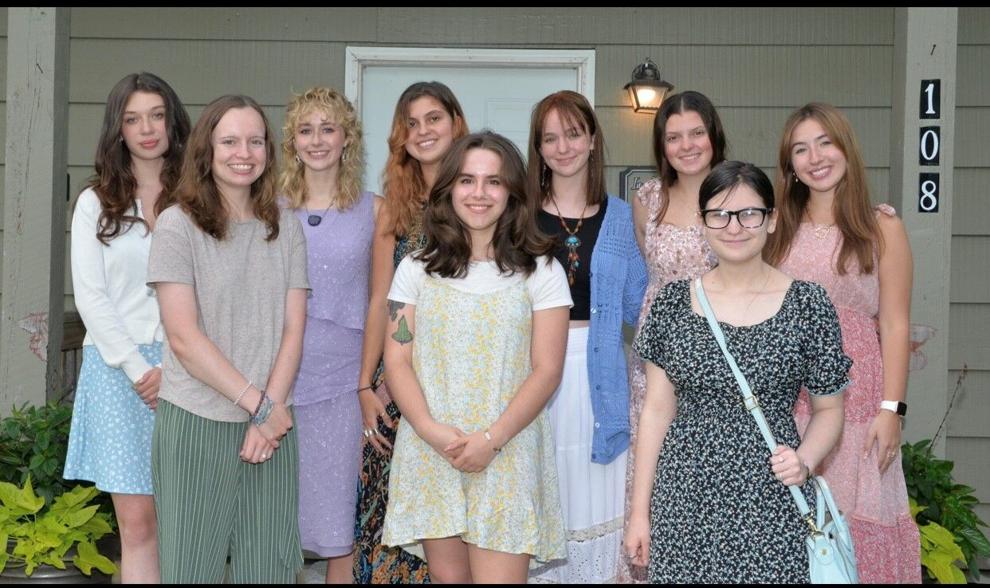 BLOWING ROCK — After learning about the Blowing Rock Women's Club awards of $75,000 in college scholarships to alumni of Blowing Rock School this month, everyone might consider bringing ALL of their discarded apparel, furniture and other items to the non-profit organization's Village Thrift Shop, located next door to Woodlands BBQ.
"We could not offer this kind of financial support for Blowing Rock's college-bound students without the generosity of the community," said Anne Rhyne, Co-President of the Blowing Rock Women's Club. "This year's $75,000 spread among 12 eligible students is a record for us."
Rhyne added that 100 percent of the scholarship funds is raised via the club's sales in the Village Thrift shop, 8332 Valley Boulevard, Blowing Rock.
Along with Judy Carr, Pam Washer co-chairs the scholarship committee.
"We have come a long way from the days we were selling T-shirts at Art in the Park to raise money," said Washer. "We graduated to a large rummage sale that was highly successful, but then we decided it would be more efficient and perhaps a greater service to the community while raising more money to start the thrift shop, which we did in 2018. We had modest success in 2019 operating in a partial year and then COVID-19 created challenges in 2020, but now we are really rolling."
What is critically important as a starting point in the club's scholarship effort is the donation element.
"As always, we need people to donate things they aren't using or needing anymore," said Rhyne, "and of course we need buyers, people discovering one or more of the many timeless treasures available for purchase. Blowing Rock is a really unique setting for this type of store. People here are always buying new things and discarding previously owned items all of the time. We want them to think of us first when they no longer want or need something. Beyond the tax writeoff for their gift to a registered non-profit, they leave with a priceless level of satisfaction knowing that when somebody purchases it, almost 100 percent of the monies received by BRWC goes to help further the education of a deserving Blowing Rock student. That is the sort of mindset that strengthens our community over the long-term."
Washer explained that the club's donations and sales efforts go well beyond the capacity of the Village Thrift store site.
"We accept large items, too, including furniture, playground equipment and more, which we keep in storage and display on our Facebook website or in the Facebook Marketplace," Washer said.
To qualify for a scholarship award, the student must have attended Blowing Rock School at some point during their elementary or middle school years before graduating from Watauga High School. Previous recipients of a BRWC scholarship who are still in college and in good academic standing may also apply for another scholarship.
"Those are the simplest of qualifications," said Rhyne. "After that, we evaluate each of the applications received with a heavy emphasis on financial need, but also important are their academic accomplishments and participation in other activities both in school and the community, such as student government, choir, marketing club, athletics, scouting, 4-H and more."
The Village Thrift Shop hours are Wednesday through Saturday, 10 a.m. to 3 p.m. Appointments to shop or donate are not necessary.
"Think of us first when you no longer want or need something," Rhyne said. "Through scholarships, the money is staying in the community. I don't recall the person who first said it, but the best way to reorganize your stuff is to donate it!"
Questions? C{span}all 828-263-8399 or 828-414-9900{/span}
This year's scholarship recipients are:
William Becker
Cameron Bolick
Daisy Coffey
Kathleen Gibson
Emma Gravitt
Emma Knight
Ella Miller
Elle Nichols
Mia Reeves-Dyer
Sarah Scheurer
Grace Sears
Libby Warren