WASHINGTON, D.C. — Local veterans got the chance to visit their respective free of charge on a Blue Ridge Honor Flight.
The Blue Ridge Honor Flight organization initially started in 2005 as HonorAir. The organization flies WWII, Korean and Vietnam veterans to Washington, D.C., to experience their respective memorials.
Nine Vietnam veterans and one Korean War veteran from Watauga got to experience their respective memorials. Some of them saw it for the first time in person. It was an all-day affair with food and transportation provided to the veterans. Each veteran also had a helper with them during the trip incase they were needed. 
Jimmy Pittman and Jim Shoemake were two of the 10 locals who travelled to the memorial. It was the first time Pittman saw the memorial in person as he had put it off for 50 years. He said he had a lot of friends on the memorial.
"We knew it was there, but sometimes you don't want to bring back those memories," Pittman said.
It was a little different for Shoemake, who had seen the wall once before about 35 years ago. He said it took him a couple of times just to walk up to the memorial when he was there.
"There's some names on that wall that I know I went to high school with. It's hard for me to do that," Shoemake said. "But this time I was able to do that. I did a charcoal sketch of a name."
The name in question was a buddy of his that he went to high school with in Boone. Shoemake said his friend had lost his life shortly after going to Vietnam.
"Those are things that just make it difficult to go to the wall," Shoemake said.
Both Shoemake and Pitman also said it's also hard to go to the wall after the greeting they got when they came home after the war.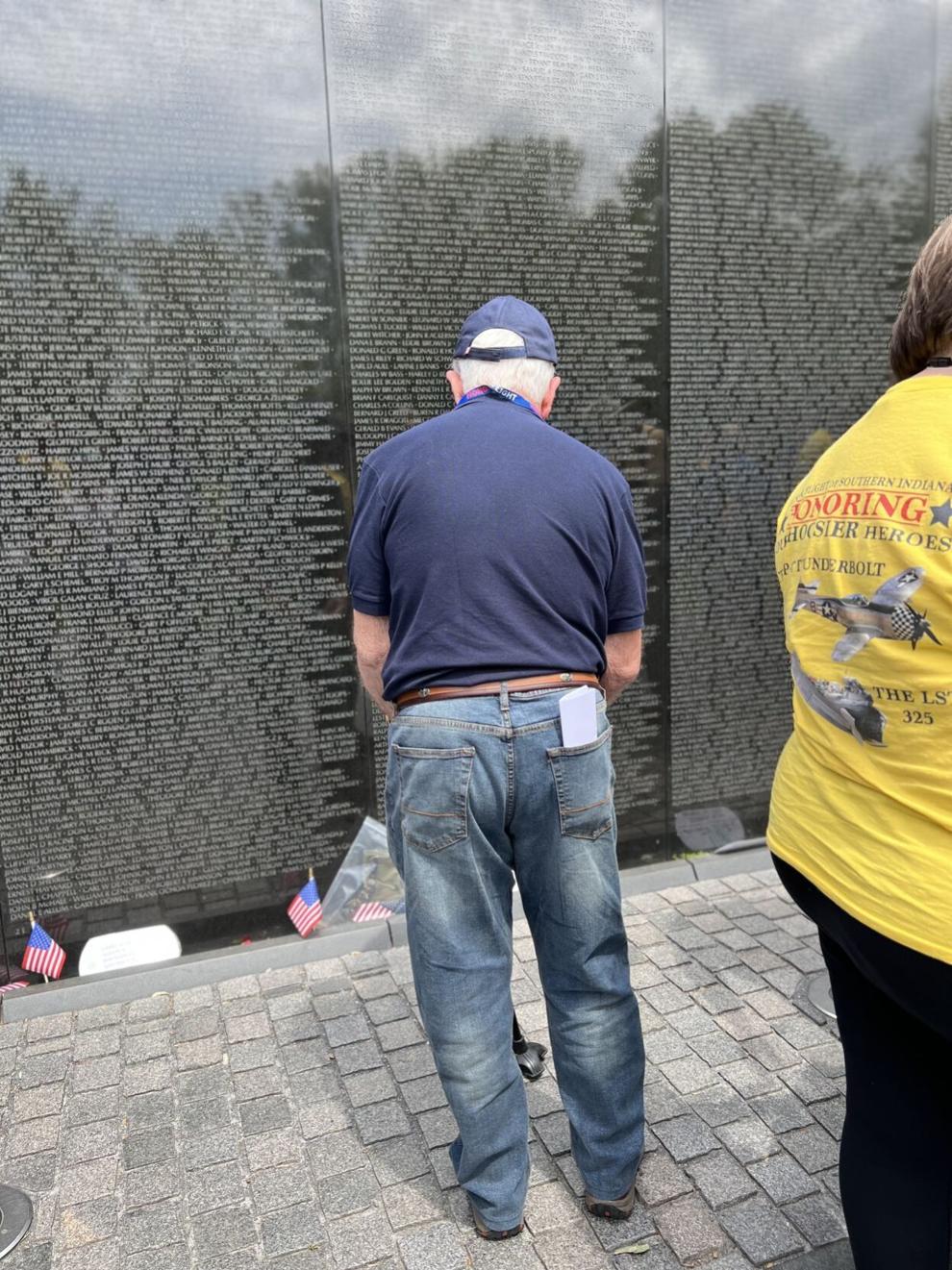 "For a lot of the other guys, it was just a moment that we let it all go and said 'you know I got to move on,'" Shoemake said.
After the day trip to Washington, D.C., the Blue Ridge Honor Flight had one more surprise ins store for the veterans: A welcome home parade.
"The welcoming when we came back was just unbelievable," Shoemake said.
There were firetrucks shooting their water cannons and hundreds of people in the Asheville airport cheering and waving American flags as they walked through in a procession.
"It was the welcome home that we never got," Pittman said.
Pittman also said he hopes more veterans will take the time to learn about the organization and take the opportunity to go to their respective memorials as he said he had a wonderful time.