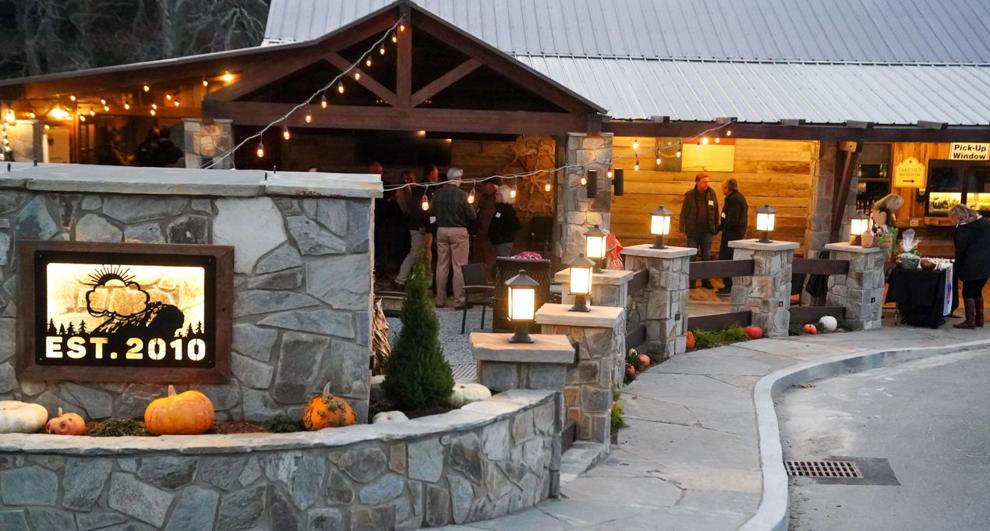 BLOWING ROCK — An estimated 60 Blowing Rock business owners, managers, employees and local residents converged on Foggy Rock Restaurant on Valley boulevard, Nov. 16. The occasion? It served doubly as the Blowing Rock Chamber of Commerce's Business After Hours monthly event as well as a celebration of the restaurant's recently completed new outdoor dining and patio area.
The construction was done by 4 Forty Four Construction of Blowing Rock.
"We had seen the quality of their work and they were local," said Foggy Rock owner Burt Myers of the decision to hire 4 Forty Four. "They are right down the street. I don't know whether I could throw a rock and hit them, but maybe by hitting a golf ball!"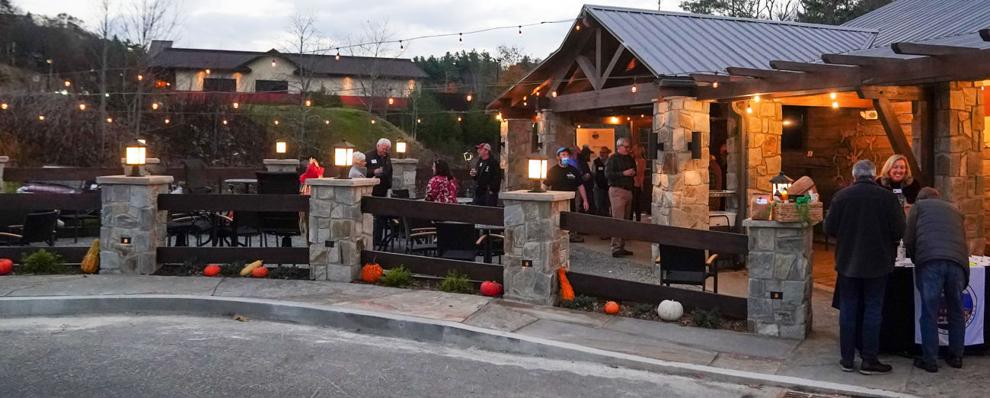 Myers and wife Yvonne said the original impetus for the outdoor addition was COVID-19 and the demand for outdoor dining. Since then, though, Myers said it has become something more.
"It is also something that draws people in as they are passing by on the highway," said Myers, "so it is a marketing asset, too. It has curb appeal."
With full occupancy, the outdoor seating area can hold about 40 diners, in addition to approximately 70 inside.
Business has remained pretty strong, Myers reported, even during the construction coming in above 2019 levels, before COVID-19.
"We couldn't have done any of this without our staff," said Myers. "We have the greatest staff, in both places, Foggy Rock and Sunny Rock. It is incredible that they stuck with us through all of this."