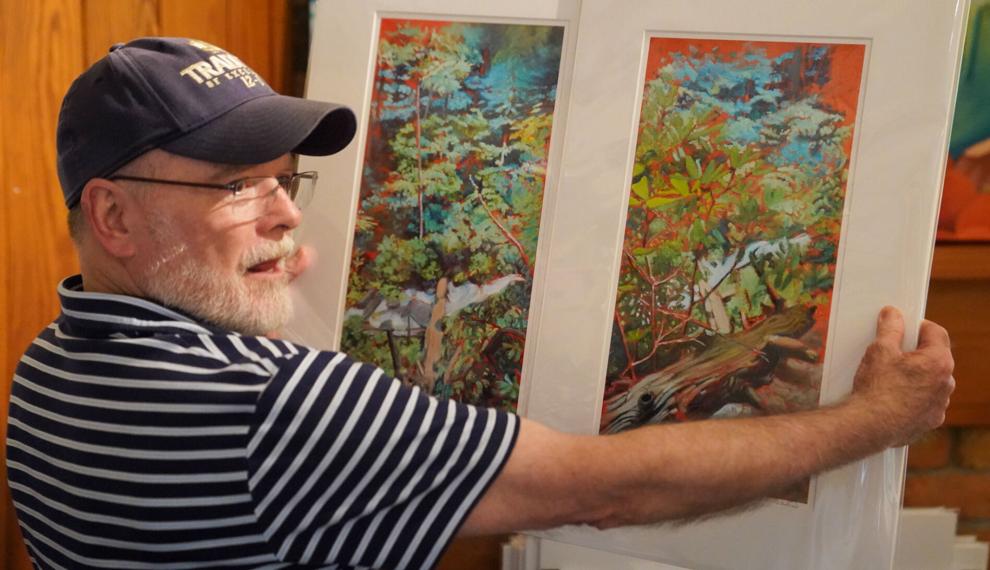 BLOWING ROCK — If nothing else, the last year allowed Waitsel Smith to show off his versatility. And, it turns out, he found that his new artistic direction has an even more enthusiastic audience.
Smith is one of two artists this week featured at Edgewood Cottage for the Blowing Rock Historical Society's Artists in Residence series. He is onsite every day, 10 a.m. to 5 p.m., through Sunday, June 26.
Smith still paints scenes in his studio of people and interesting settings in a widescreen format, but now he does more, too, including plein air landscapes.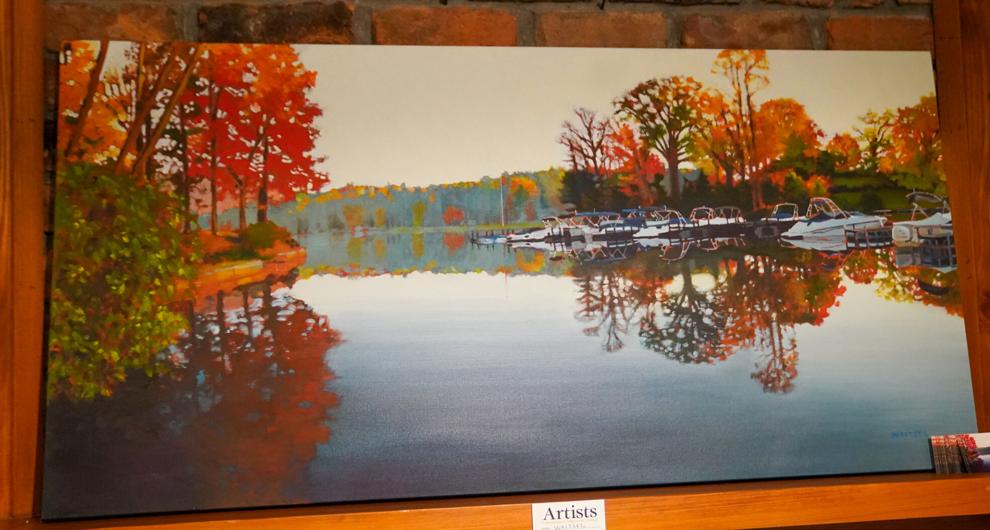 "When I was exhibiting here last year," said Smith, "I had just been introduced to Earl Davis and a group of plein air artists that he belonged to. I had not done much plein air work prior to that, but the fellowship with Davis, who is also a Baptist preacher, and the other plein air painters has been invigorating. I have learned a lot while sharing ideas. Like with any good group, learning is a two-way endeavor."
The Lenoir-based artist once attended University of North Carolina-Chapel Hill, taking courses in a variety of subjects until he came to what should have been his senior year. That's when he was told he didn't have enough credits in any single potential major to graduate. So, deciding it was time to find an academic focus, he chose art — but to pursue his art degree at East Carolina University instead of UNC-Chapel Hill.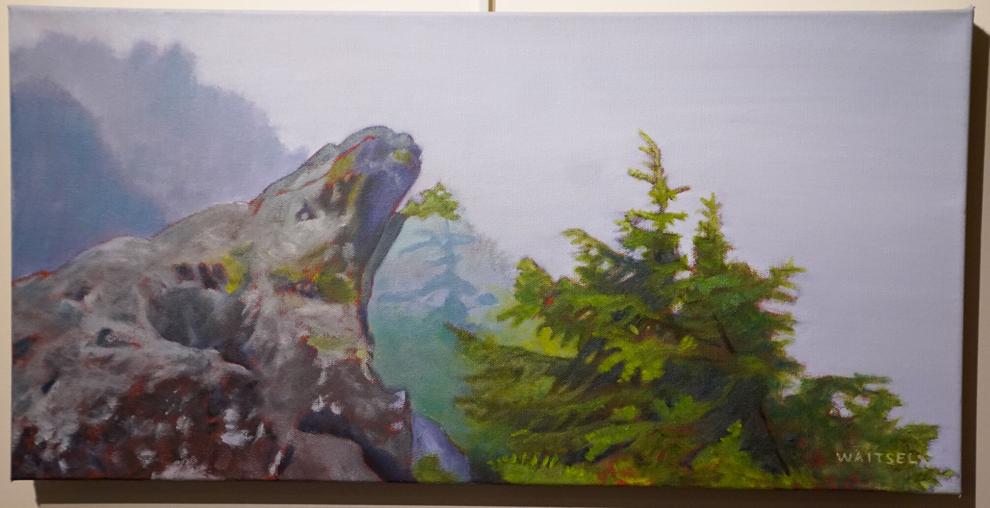 "East Carolina had a great art program as well as a very good graphic design program," said Smith of his decision. "One of my art teachers said that my painting had a sort of advertising feel to it, with how I featured certain, impactful images. I enjoy the creativity part of telling stories with images and that is certainly a part of my paintings today. That attention to creative imagery carried over into my interest in graphic design and I eventually had my own advertising firm in Atlanta."
Early on in his life. he also earned a degree in furniture design and for six years was a senior furniture designer in Conover.
In his people painting, Smith said he usually starts with a face that he finds interesting, not knowing what will be in the background. His active imagination then fires up, based on what he sees and feels in the face. Whether the lead character becomes a bagpiper in the Scottish highlands or a woman frolicking on a beach at sunset is part all part of the fun.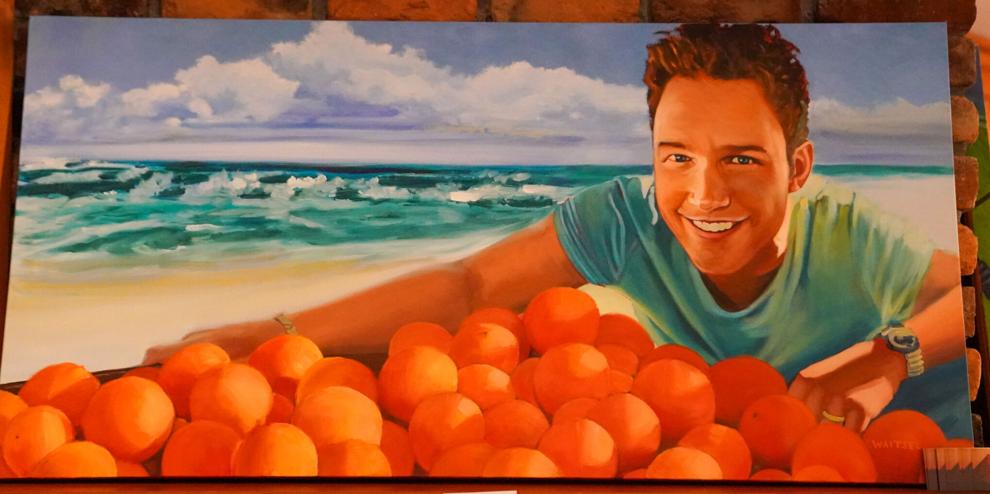 Smith has also learned that to keep the creative energies fed, he has to acknowledge market realities as an artist-entrepreneur.
"I still do the widescreen paintings, including the ones with people," admitted Smith, "but one of the things I learned from Earl Davis and the plein air group is that unless it is the face of a prospective buyer or someone that buyer has an interest in, like a family member, more art buyers are willing to invest in a landscape of a place that is special to them in some way than a painting of a person they do not know, however beautiful the setting or creative the scene."
At first glance, much of what an Edgewood Cottage visitor viewing Smith's work for the first time sees has a photo quality that can be attributed to his attention to detail. It might be a widescreen view of a tree-lined, glassy-surfaced mountain lake with boats moored along a shoreline, reflections of the trees captured in the tranquility of quiet waters. Maybe it is an old, weathered barn, each exterior board uniquely worn by time and elements — and with a basketball backboard inviting hoop dreams in one corner.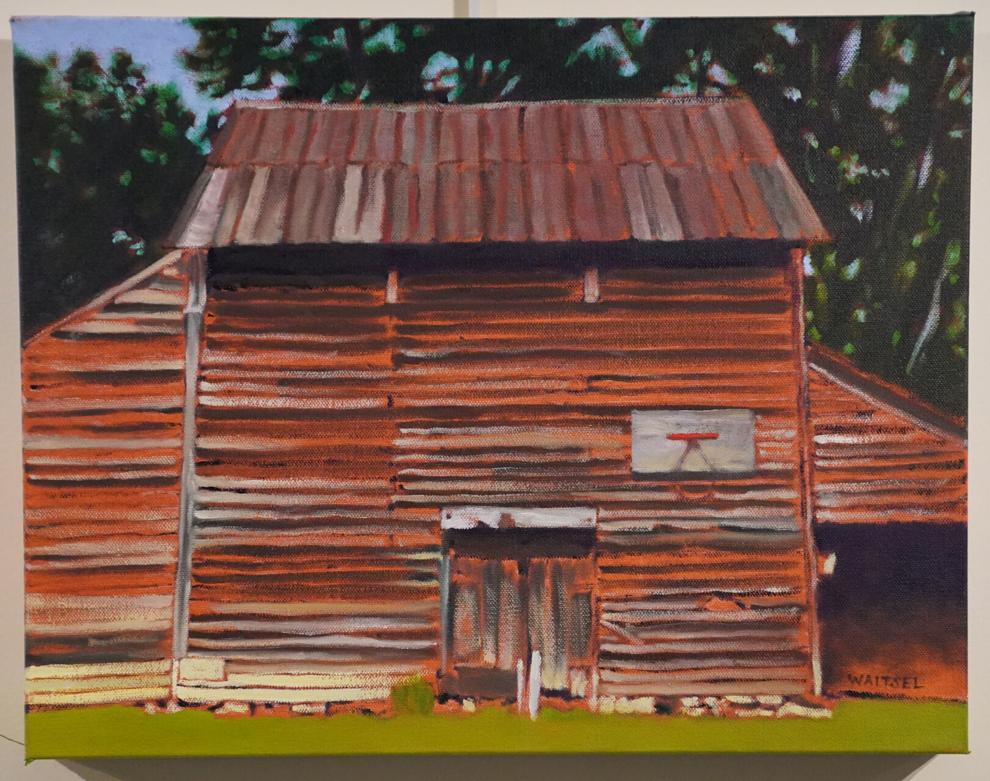 Old barns have been a favorite painting theme of Smith in recent months. One in particular, in the Wilkesboro area, caught his fancy and he stopped to take a photograph.
"The owner came out and we talked for a bit," said Smith. "It turns out that he is a young guy only in his early to mid-twenties who bought the farm and raises high quality Scottish beef. Periodically, he hosts these festivals at the farm and people come from all around to listen to the live music and buy his beef products. He raises that long-haired Scottish breed of cattle and produces the best beef products I ever sampled. And he has brought his whole family into the enterprise, mother and father, wife, kids… everyone has a role."
Hearing such stories is a good reminder that Smith loves people and why he incorporates them in his art, which often impacts the viewer in different and profound ways.
Pointing to a painting of a woman with long, braided hair assembled over her shoulders and down her back as she looks at what might be an old farmhouse, Smith said, "That painting seems to stir a lot of emotion in women, especially. It speaks to them in ways that I don't really understand and that came as somewhat of a surprise to me."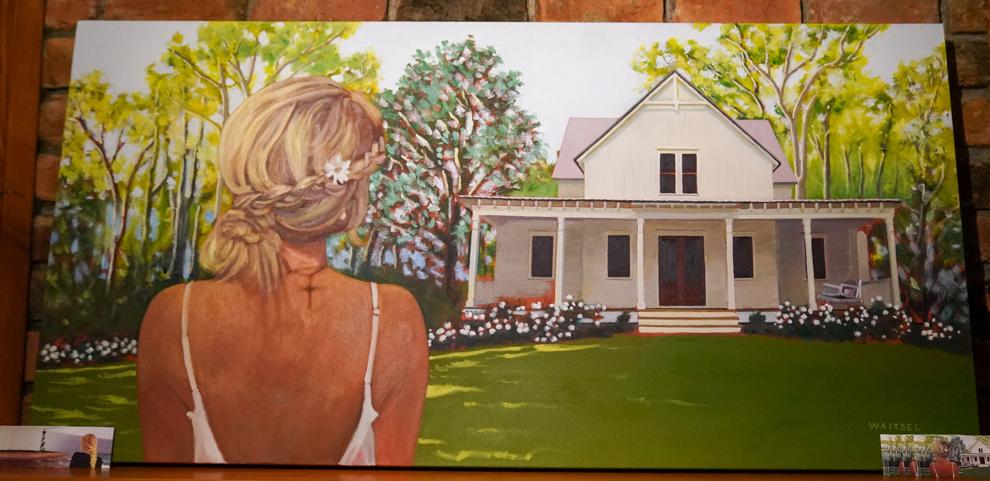 Smith's newfound interest in plein air often turns into an adventure-filled day. Gesturing toward a couple of waterfall images he captured down on the Glen Burney Trail, below Blowing Rock, Smith recalled, "A lot of people have never seen these beautiful waterfalls because it is so challenging to get to, but here I am with all of my gear, having trekked down there to paint. And then the wind starts howling and the rain starts to pour in buckets. I had myself tied to a tree and hanging over the edge, and all of these other people are running up the trail by me trying to escape the rain, and the path was pretty narrow where I was. It was mayhem, but I got my painting done and these came out of that experience."
Smith said that his evolution from a painter with billboard advertising instincts to plein air landscapes has been an interesting adventure in itself.
"I still like movies so I still have that instinctively widescreen instinct pushing at me, even in my landscapes. Sometimes I will do exactly the same painting, each one original, but on different sized canvases. Sometimes my landscapes still have people in them, but often they don't now," he said.
Whether he realizes it or not, Smith is also captivated by change, including how the changing seasons affect a person's view of the same scene. A beech tree in his backyard has become a favorite target.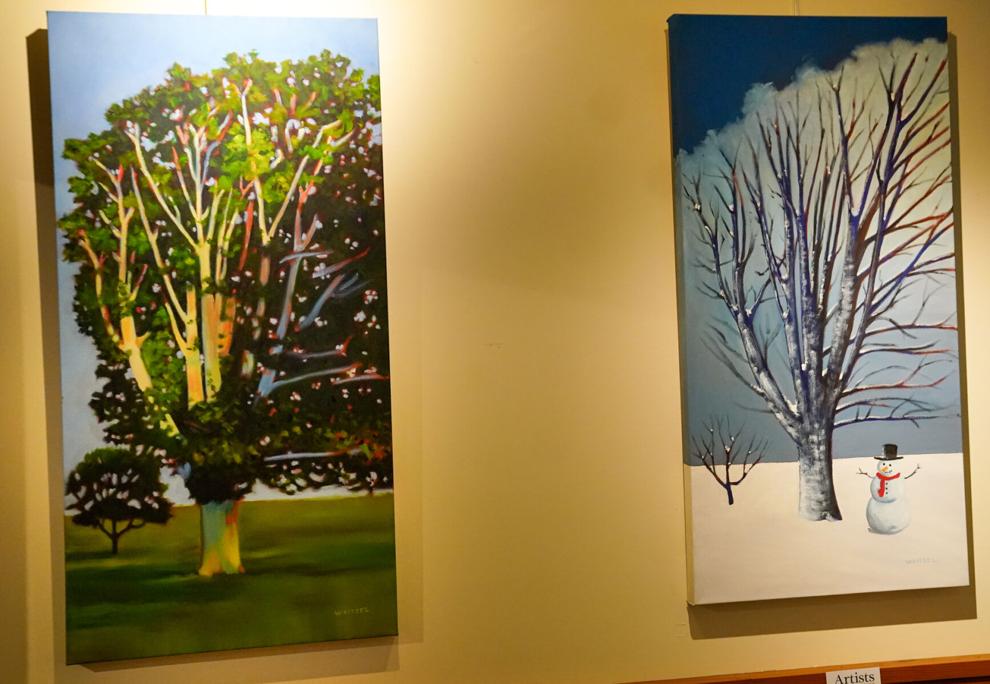 "That one is the beech tree in the summer with all of its foliage full and the one next to it is in the dead of winter, its branches barren. And as you come in the door of the cottage here, there is one hanging there that was done in the autumn with a woman raking leaves. Everyone who knows my mother also knows that the woman in the painting is my mother."