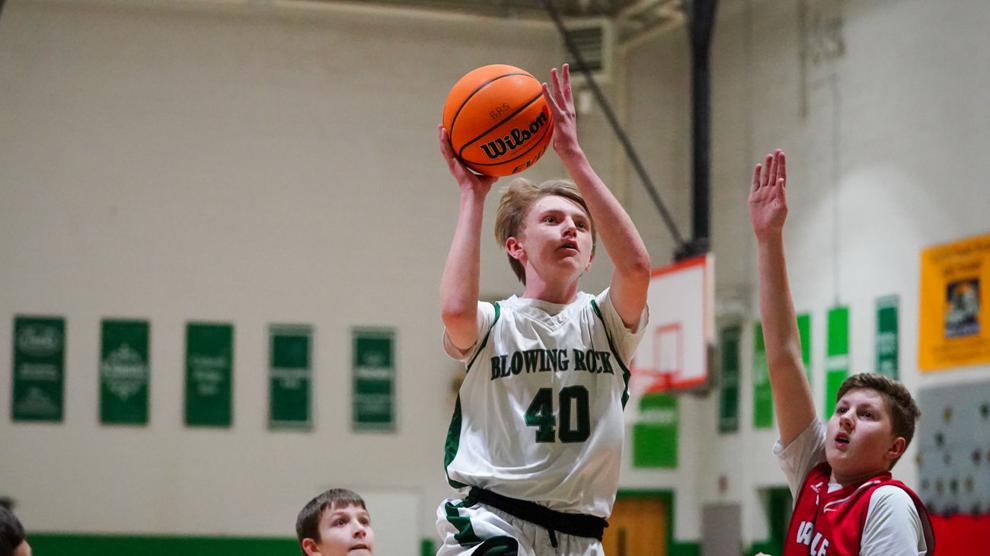 BLOWING ROCK — One team's tenacious defense with a balanced offensive attack usually spells doom for an opposing team. That was certainly the case on Dec. 7, as the Blowing Rock Rockets bombed Valle Crucis, 41-12, in the first round of the Watauga Middle School Championship tournament.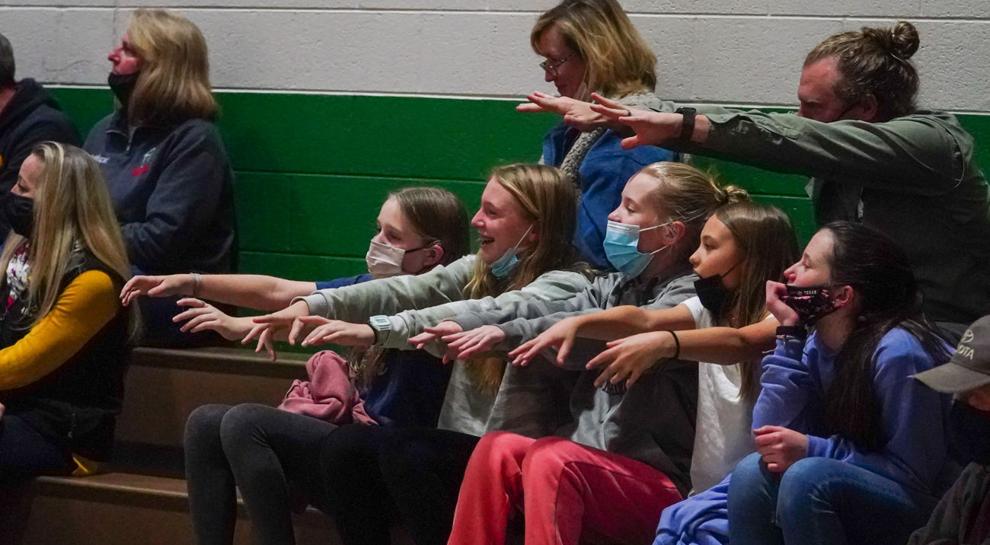 Blowing Rock led from start to finish, the Rockets' selfless play demonstrated early when four of the five starters got on the board by the end of the first quarter. Head coach Todd Hartley and assistant coach Will Sears had their charges runnin' and gunnin' but with a whip-the-ball-around the perimeter style in an effort to find the open man. As the score suggests, the Rockets were dominant in the first quarter.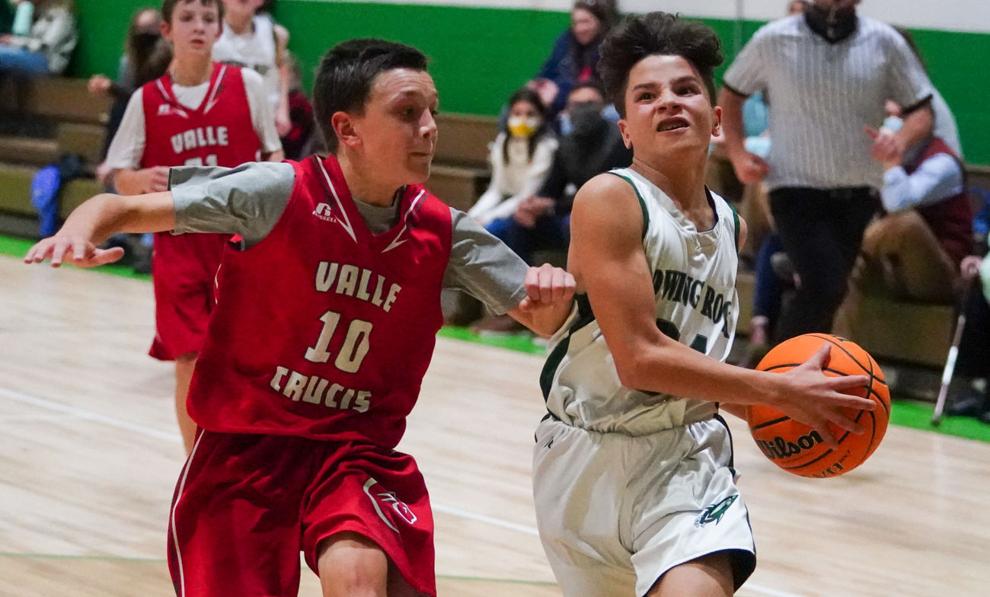 When Hartley inserted his five top reserves at the quarter break, Blowing Rock held a 15-3 advantage. The second five held their own, too, carrying the Rockets to a 25-8 lead at halftime. It was more of the same after intermission, the starters adding another 10 points in the third period and the reserves chipping in 6 more points in the final.
Valle Crucis, meanwhile, had trouble finding the bottom of the net, chalking up 2 points in the third quarter and another 2 points in the fourth. Credit the Rockets' execution of head coach Hartley's defensive scheme, often featuring an in-your-face, full court press that resulted in multiple turnovers by the Cougars.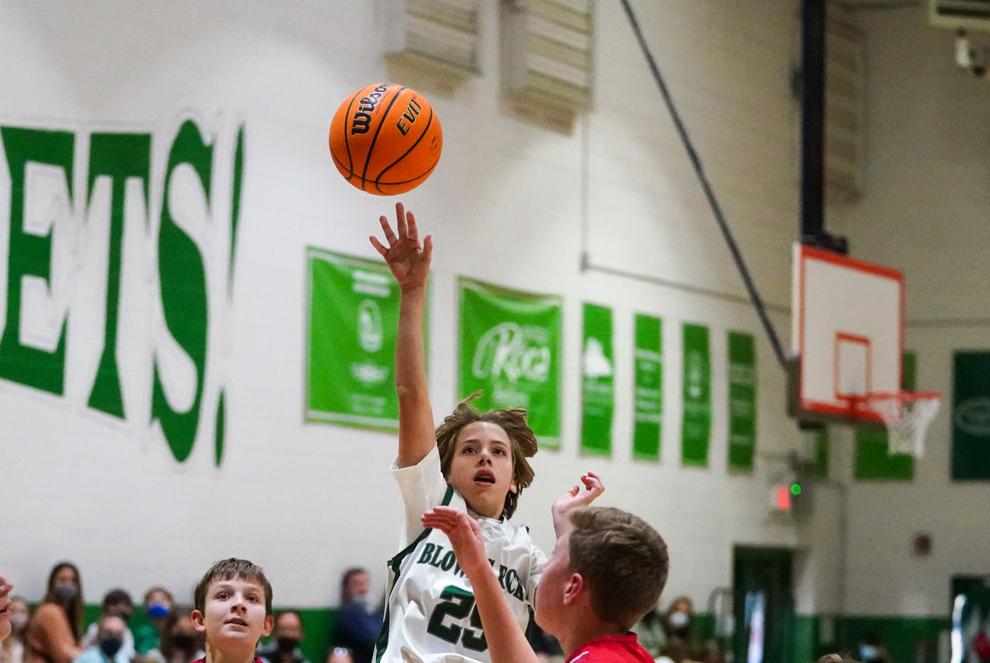 Even though the Rockets were competing without one of their frontline starters in Kyle Williams, it was a masterful performance by Blowing Rock's boys team. Leading scorers were starters Julian Miranda (10), Kilby Hartley (7), Chris Moore (4), and Colby Whiteside (4). Among the second tier, Wyatt Troyer recorded 4 points in the second period and Elijah Brown poured in 5, all in the final quarter.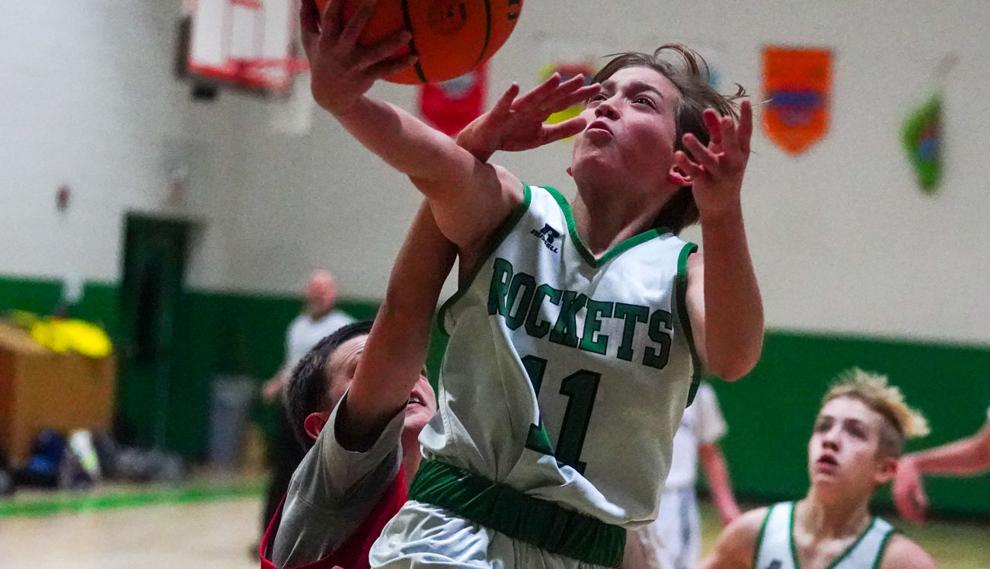 Next up for the Rockets is a semifinal matchup with the winner of the Parkway-Bethel first round game. The semifinals will be played at Watauga High School on Friday, Dec. 10. Blowing Rock has drawn the last semifinal of the evening, at 7 p.m.
Blowing Rock's undefeated girls team advanced to the the Dec. 10 semifinals by virtue of a bye. The No. 1 seeded Rocket girls will face the No.4 seed, Parkway, in the first semifinal of the middle school basketball evening, at 4 p.m. All semifinal games are in Lentz Eggers Gym on the campus of Watauga High School.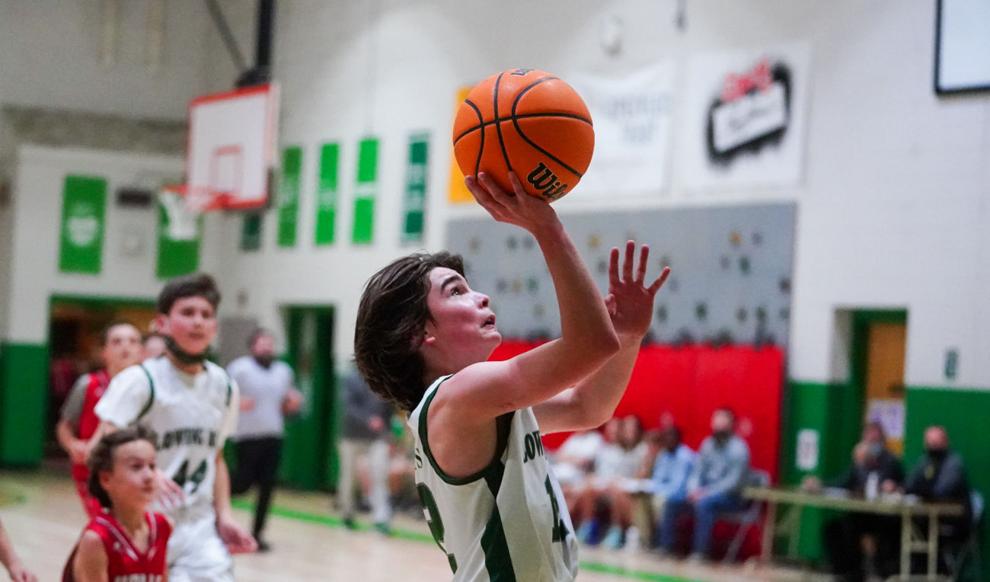 SELECTED BLOWING ROCK BOYS SCORING, DEC. 7
Julian Miranda (10 points)
Kilby Hartley (7)
Elijah Brown (5)
Wyatt Troyer (4)
Chris Moore (4)
Colby Whiteside (4)
Asa Privette (4)
Will Garrett (2)
Conner Stewart (1)