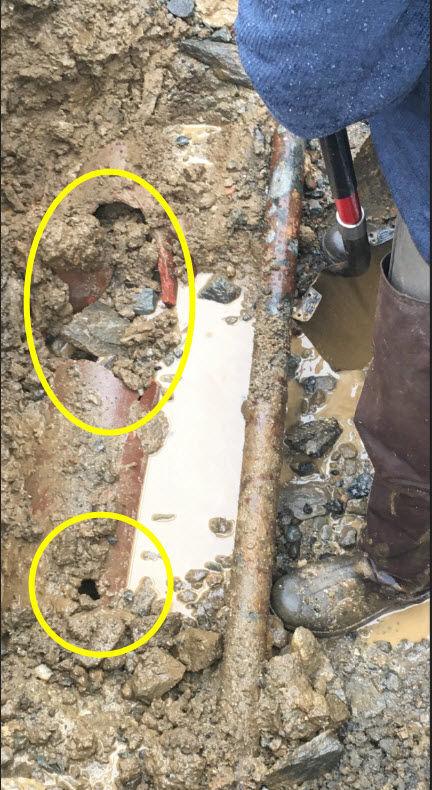 BLOWING ROCK — Human waste can be lethal, suggests the We Are Water Foundation. It was around 8,500 B.C. that people began to gather in growing population centers, and that density resulted in concentrated commerce, political power, and handcrafted production, as well as human-generated waste, including urine and fecal matter in concentrated amounts, too.
So, the development of processes to handle those large amounts of waste became critical to the advance of civilization, insuring that human populations live and thrive in mostly disease-free environments. Sewer and septic systems may not be something a civilized society wants to talk about every day, but they are certainly used every day and an important aspect of urban development.
Small mountain towns such as Blowing Rock are no different. Like many other cities and towns, city planners installed a sewer system a long time ago. It may be an element of town infrastructure that we take for granted, but recently it has come to the forefront of consideration by town staff and, ultimately, the town council.
"Over the past decade," said Blowing Rock town manager Shane Fox, "our town council began to strategically replace the aging water and sewer lines, with the most recent project being a few years ago as we repaved and modestly reconfigured Sunset Drive.
"Our next and largest concern is Main Street," said Fox. "The estimated age of the water line on Main Street is around 80 years old and it is in disrepair. Looking at town records and the current installations, the sewer line is also estimated to be 60-80 years old and it is in disrepair as well.
"Why is this vitally important," Fox asked. "The majority of the businesses within the town of Blowing Rock reside on Main Street and utilize this critical water and sewer infrastructure. If complete failure were to take place, the heart of the Town and the majority of commerce would come to a grinding stop. This is why the town council made this project a priority. The water plant was built in 1978 and the majority of the infrastructure is still original, the waste water plant was overhauled in 1987.
"Parts of Blowing Rock's sewer system may date back to the 1920s," said Fox. "The system of pipes and such are not modern. They are made out of terracotta or, in other words, clay. There may have been some perceived cost and durability advantages for terracotta back then, but certainly not today. Over time, it decays like most things. If you stand on those terracotta sewer pipes today, they literally crumble. That's why we have so many repair incidents during the course of a year. The sewer system is breaking."
Realizing the deficiency in this critical infrastructure element, town staff and town council are currently working on plans for a massive overhaul of the town's water and sewer systems. Fox said it would cost about $5 million, and include not just the water and sewer lines downtown, but also a renovation of the aging water and water treatment plant. The terracotta lines will be replaced with pipe using a concrete-lined, ductile iron material that is highly durable and broadly used in today's municipal waste applications.
If the plans come to fruition, Fox said, the improvements would be paid for by securing a long-term loan of a 20- to 40-year repayment term.
In a March 11, letter to District 93 North Carolina House Representative Ray Pickett, Fox outlined the need and the projected cost of the project of approximately $6 million. He stated that Blowing Rock is exploring its financing options, but was also asking the General Assembly for any possible fudning assistance it could offer given how critical the needs were to the economic development of this area of western North Carolina.
"When you make this kind of long-term infrastructure investment," said Fox, "it only makes sense to pay for it over a longer period of time. And it makes even more sense when we can secure 1.25 to 1.50 percent interest rates on the loan financing, as we can today."