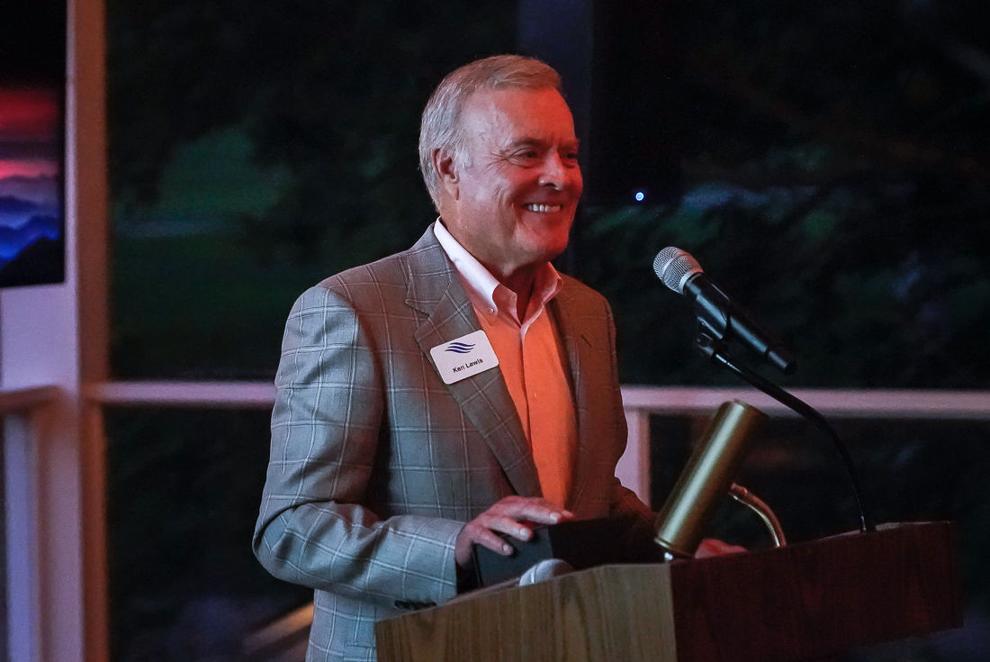 BLOWING ROCK — As jumpstarts go, Appalachian Regional Healthcare System and its Foundation could not have asked for a better beginning for a $12 million capital campaign. All in the space of a week, there was a June 10 announcement of a $3 million gift from the Schaefer family. Then the effort gained significant momentum on June 17 when Blowing Rock resident Ken Lewis surprised his wife, Donna, with another $1.5 million contribution to ARHS in her honor for the naming rights to the new cardiovascular center.
Lewis' announcement came at a gathering of individuals invited by the ARHS Foundation to be leaders in the capital-raising effort. The dinnertime event was staged at the the Lakehouse on the grounds of Blowing Rock Country Club as the sun was setting. It was a dark-lit environment but the tears glistened as they flowed down the cheeks of Mrs. Lewis when she began to understand what was unfolding.. The other three dozen or so people in attendance soon learned of the gift's significance: why the tears, why it was personal for Mrs. Lewis.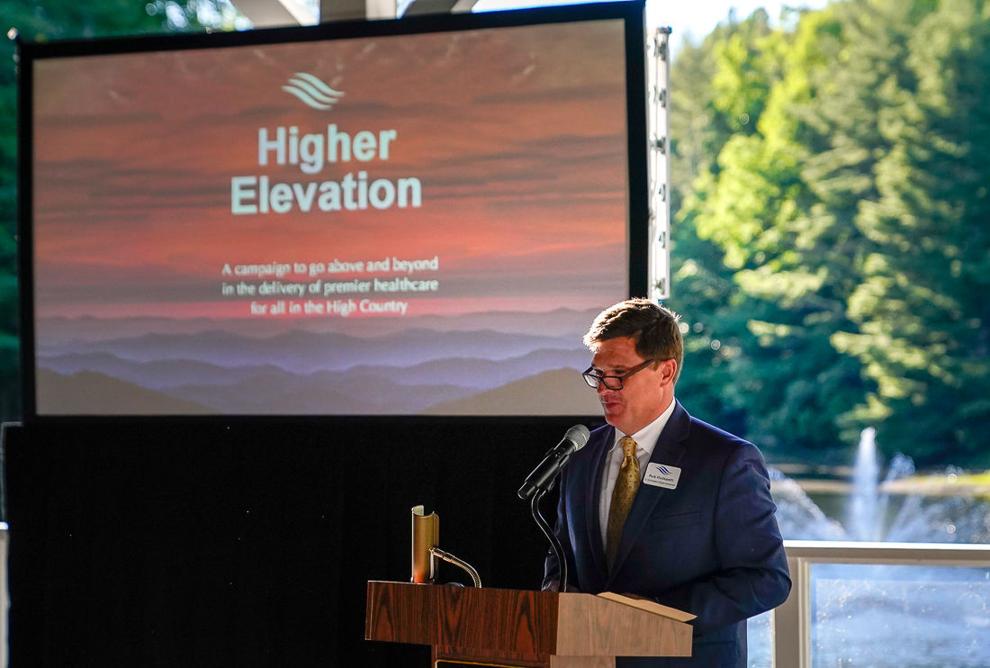 "I need to offer a little bit of background on this," said Lewis, after taking the microphone from ARHS Foundation CEO Rob Hudspeth. "About 15 or 16 years ago, Donna had some heart issues and she had some repair work. I have had a heart stent and gone to work the next day after the surgery, but (the doctors) said no, this is open heart surgery (for Donna's repair work).
"So we went through that and there was a lot of trepidation and worry," said Lewis, "and I think her faith got her through it more than my son or I. But the last night before we were supposed to leave the hospital, she straight-lined. My son and I had just left, so we didn't witness it, but apparently alarm bells go off and people came running into her room. Well, her heart rebooted, just like it was supposed to and she is fine now, 15 or 16 years later. But we are so thankful for the care and attention she received.
"When this (capital campaign) came up, I thought about how lucky and blessed we were to have the ability to access that kind of facility. This thing that is being done here (by ARHS) can save people's lives," said Lewis.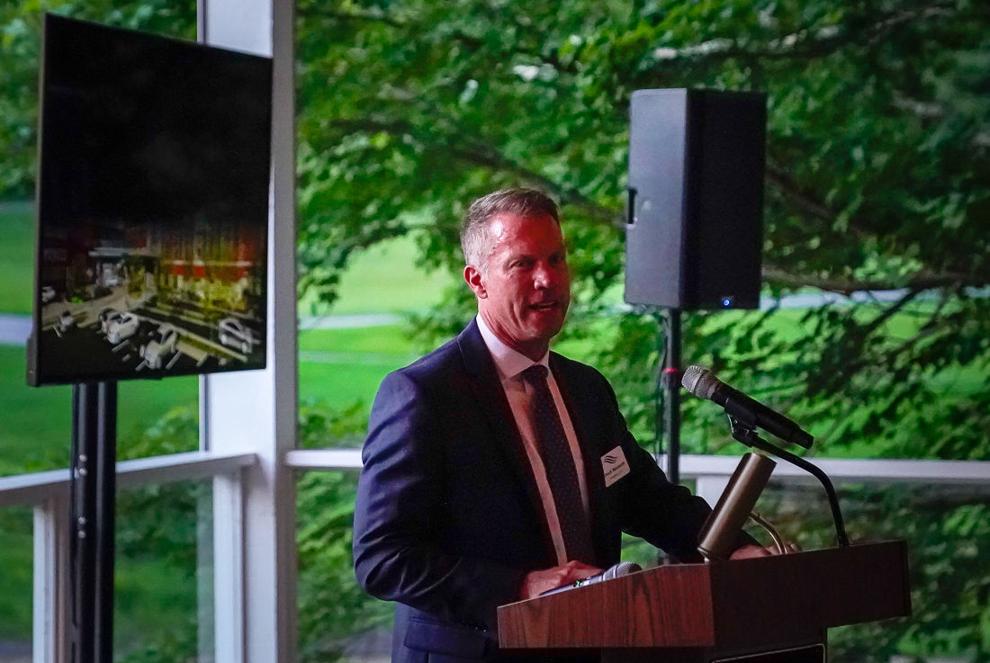 Lewis continued by pointing out that as seasonal residents they have homes in other places and that those cities may have all the necessary facilities and technologies to address every situation.
"It is all about time in those (life and death) situations. Call it enlightened self-interest to have what we think is the best hospitals in the world (in those major cities), but they might as well be in China. At certain times of our lives, it is all about this hospital. It may be enlightened self-interest, but it is also about all of the things that we can do for the people of this region and this community. This is a great thing to do because it will help save people's lives and I feel privileged to be a part of it."
Ken Lewis is the retired former chief executive officer, president and chairman of the board of directors of Bank of America. His $1.5 million gift in wife Donna's honor will help fund what will become the "Donna C. Lewis Heart and Vascular Center" in the new Schaefer Family Patient Care Tower currently under construction.
"The building is costing $110 million," said Chuck Mantooth, CEO of Appalachian Regional Healthcare System, "but when you add in all of the equipment and technology, it is a $126 million improvement to our facilities."
The current capital campaign to raise $12 million has been branded, "Higher Elevation."