BLOWING ROCK — The Middle Fork South Fork New River may sound odd as names go, but the significance of the river's origins on the grounds of the Blowing Rock Country Club golf course was not lost on one member of the town council.
Although he has chosen to remain anonymous, it was his initiative and financial largesse that led to recognizing the New River as it crosses under Sunset Drive in Blowing Rock, with special signage.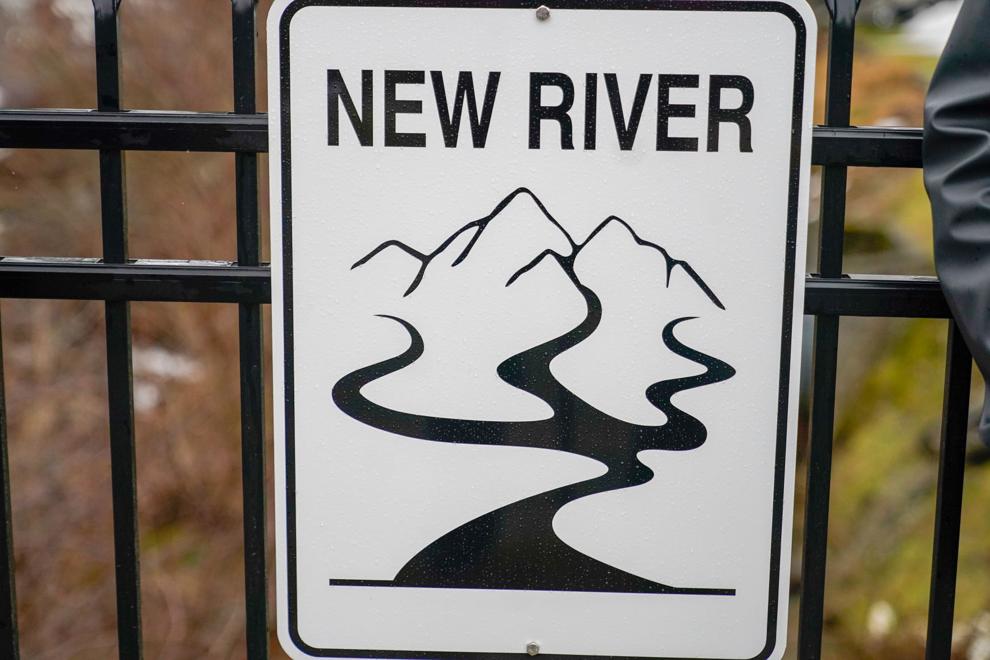 With most of the watershed in North Carolina flowing east and south, the New River is an outlier, running almost due north into southwestern Virginia and beyond. Eventually, it hooks up with the Gauley River to form the Kanawha River at the town of Gauley Bridge, West Virginia.
The New River's approximately 320-mile length runs north until it becomes the Kanawha River, its waters eventually flowing into the Ohio River and then the Mississippi River. The "Mighty Mississippi," of course, winds up emptying into the Gulf of Mexico near New Orleans, La.
Geologists with the Virginia Department of Game and Inland Fisheries have labeled the New River as one of the oldest rivers of the world.
Curtis Andrews and Melissa Pickett, members of the Blowing Rock Appearance Advisory Commission, joined Mayor Charlie Sellers, and commissioners Doug Matheson, David Harwood and Albert Yount on Thursday, Feb. 11, to celebrate the signs' installation on either side of the street.
"What I like about the design of these signs," said Pickett, "is their simplicity. In their simplicity they are elegant and very appropriate for this location."
Sellers spoke about the history of the New River, including the Middle Fork South Fork's headwaters in Blowing Rock and path through town before joining the South Fork in Boone and the eventual coming together with the North Fork in Ashe County.