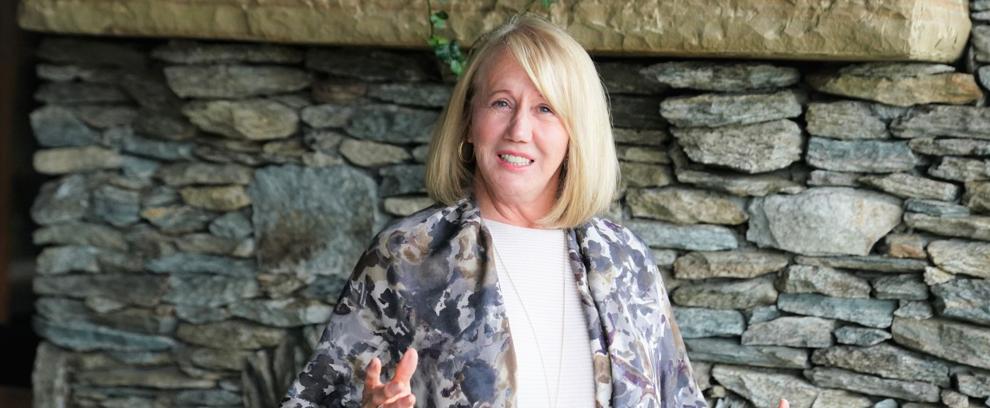 BLOWING ROCK — As a little girl growing up on a farm in Fleetwood, in Ashe County, Janet Cone had very little idea of what the future held for her. Wisdom and insight, it turned out, were part of the package.
"I graduated from Appalachian State University in the late 1970s. My degree was in sociology, with a concentration in social work. I became interested in medical social work and thought of maybe working at a hospital," said Cone.
It turned out that the timing was right for all concerned.
"I spoke with my professor and she arranged an internship in medical social work for me at Watauga Medical Center," Cone said. "The lady I was working for wanted to take maternity leave, so when my internship was over she asked if I would fill in for her for a few months while she went on leave. When she came back, she said, 'I just want to work part-time now. You have done such a good job, would you be interested in a full-time position?' I said, 'Absolutely!' I feel like I was blessed since this was my first job right out of college."
Social work may not be for everyone, but it fit the new college graduate's game plan perfectly.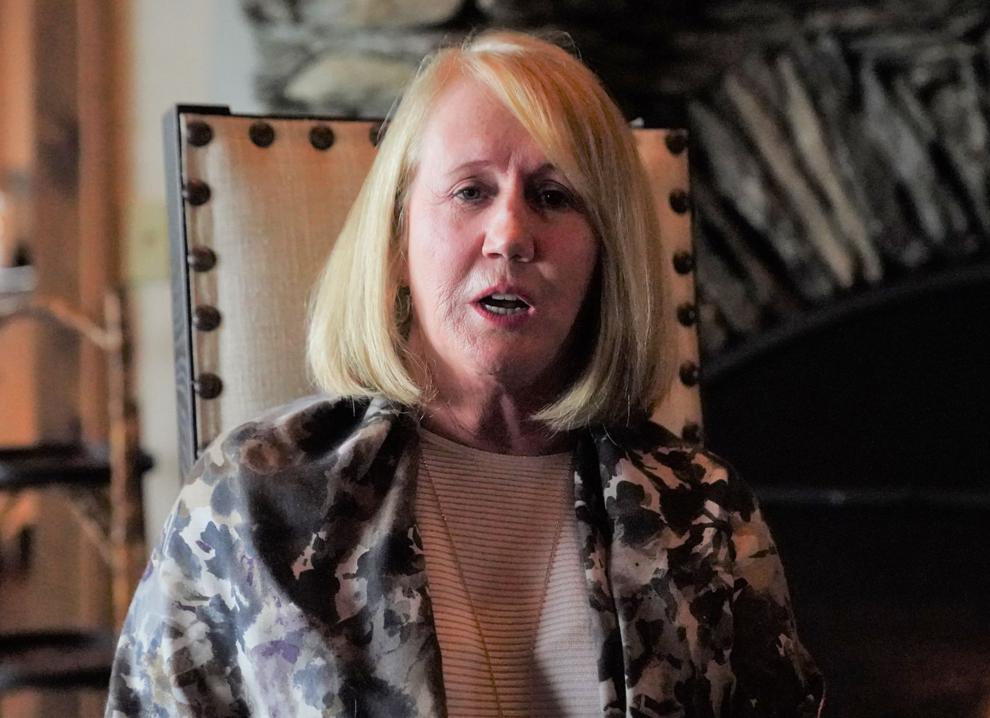 "I have always liked working with the elderly. At one time, I thought maybe I would like working with children, but then I realized that I had a real compassion for older people. Plus, I had a professor at App State who had a significant influence after I started taking social work courses. Because of some of the papers I had written, she thought it would be a good path for me and encouraged me to look at social work as career," said Cone. "Plus, my sister had a friend at the hospital who was a medical social worker and she thought that I would be really good at it."
Medical social work is a specialized profession.
"We did a lot of discharge planning, meeting with patients when they were getting ready to go home. And that was especially the case with the elderly. We would make sure they had support from family. We would help them line up home healthcare services, physical therapy and arrange for any type of equipment they might need. If appropriate, we would make nursing home arrangements and that included all of the calling and the paperwork," Cone said. "In discharge planning, you are making sure the patient will be OK when he or she gets home."
Cone said that she worked in that position for almost six years, but by that time had met and married Larry Cone, known in the High Country as a successful businessman.
"I was pregnant with my daughter so it was time for me to quit. That decision was made easier with the knowledge that my husband had several successful businesses in town. I decided that I could work part time, helping him, and raise my children, too," Cone said. "At one time, Larry had the Subaru dealership and a recreational vehicle dealership, as well as other businesses, too. This was around 1986."
Cone was called to be on the hospital foundation board in the 1990s.
"That was when the Paul Broyhill Wellness Center was built. There was a lot of growth at that time," she said.
Something else, even more personal became a factor in her volunteering, too.
"My mother had gone on dialysis, which she was on for 10 years," said Cone. "When we first started taking her, we had to go to Lenoir, three days a week. But when Watauga built their dialysis center, my late husband's family helped fund it. She was able, then, to go to Watauga for nine of those 10 years. So I kept a pretty strong connection with the healthcare system up here."
Fast forward to now, and 2021 finds Cone living in Naples, Fla., six months out of the year.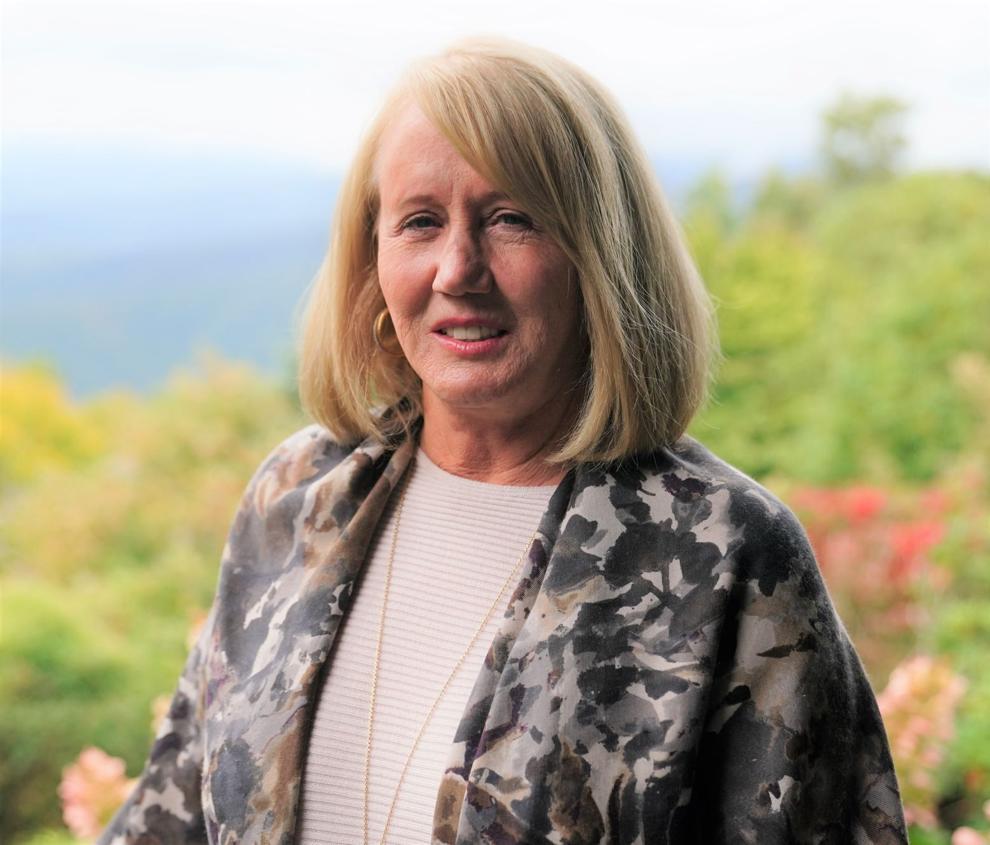 "When this capital campaign for the new hospital building and cardiology facility was started, somebody from Blowing Rock suggested to the campaign organizers that I might be a good fit for their core leadership committee, since I had some experience with the hospital. Rob Hudspeth, the ARHS senior vice president for system advancement, called and asked if I would like to be on the capital campaign board. And I initially said, 'No., I am only here for six months and six months in Naples and I have two grandchildren. I just don't have time to do it,'" Cone recalled.
But then, after thinking about it, she called Hudspeth back.
"I said, 'You know, Rob, I think it is great what the hospital is doing, so if I can help in any way, I would be glad to.' He said, 'I knew it!"
That positive response was soon reinforced. Her good friends who similarly split time between Blowing Rock and Naples, Ken and Donna Lewis, played a major role, both before and after Ken's very secret gift to Donna. He purchased the naming rights of the new cardiology center in her name.
"Rob had me help him call all of the people that Ken wanted to be at the announcement event, which they put together at the Lake House of Blowing Rock Country Club. It was the Higher Elevation Campaign's major kickoff event for about a $12 million goal. Bonnie and Jamie Schaefer had already made a very large gift the week before, I think. And Ken's naming gift in Donna's name, which she knew absolutely nothing about, was a second large gift. This was a great opportunity to make an impression on the several potential large donors who were at the event," said Cone.
Lewis, the former president, CEO and chairman of Bank of America, told the audience that night that he did not intend to speak after the gift was announced, but Cone remembers very vividly the message he offered because he did speak, and quite candidly to an audience comprised mostly of his friends.
"Ken was speaking to his friends, a roomful of people who are mostly seasonal residents, like us. We enjoy our time in Blowing Rock during the summer and fall, but really claim somewhere else as a permanent residence. Ken pointed out that while most of them live in more urban settings and there they have access to some of the best healthcare facilities in the world. And yet, when they spend half the year in Blowing Rock, those great facilities at their permanent residences might as well be in China. He very adroitly told the audience members that their help was needed to help Appalachian Regional Healthcare System develop just as good of facilities in the High Country," said Cone.
"We don't get to choose where we have a heart attack, a stroke, or get sick," said Cone. "People will tell me, 'Well, we are going to Charlotte or back to Florida.' But if something happens to you while you are in the High Country, we need quality healthcare in the mountains. And that message resonates with so many people, once you put it in those terms."
Cone had even more inspiration from a Blowing Rock friend, too. The late Dennis Quinn, who passed away a little more than a year ago, actively served on the Appalachian Regional Healthcare System board for several years, most recently as the board's chairman.
"Dennis is someone our entire community admired and respected. I feel honored to be able to continue his legacy of service. I believe it's important to continue to keep Blowing Rock connected to healthcare in our community," said Cone.
Cone said that her family has been impacted over the years by the improving level of care found right here in the High Country.
"We have used the cancer center, the dialysis center, cardiac care, and orthopedic care a couple of times. My sister just fell and broke her hip a few weeks ago. She lives in Tennessee, but wanted to come to Watauga and had a good experience. Larry Imeson can't say enough good things about his experience with Dr. Anderson at App Ortho and a hip replacement," said Cone.
For a woman who has come full circle in her involvement with the healthcare system, from intern fresh out of college to a key position in not just the capital campaign for the new facilities, but on the ARHS Foundation board of directors, Cone summed up her journey in one word.
"It is very fulfilling," said Cone. "The hospital took a chance on me right out of college and my social work career really helped me with different aspects of my life. It is my turn to give back, if and where I can."