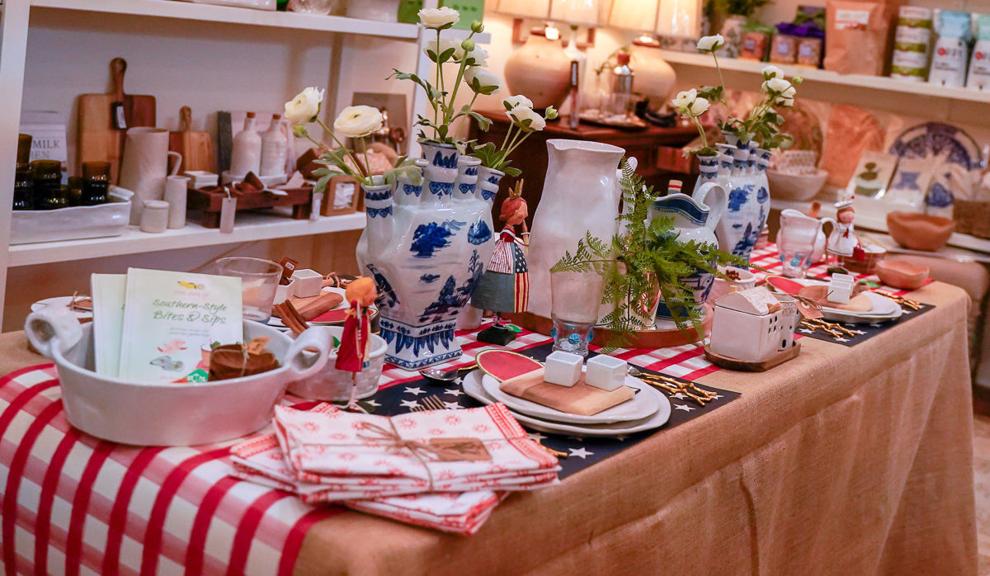 BLOWING ROCK — After first locating her interior design and furnishings business, The Bee and the Boxwood at 215 Boone Heights Drive in Boone and growing it into a successful enterprise, Molly Northern yearned for something more.
"At the constant urging of persistent customers, I felt drawn to opening a second location in Blowing Rock because I felt a lot of my target customers were there, especially the many seasonal residents as well as the local residents," said Northern. "But I knew there were obstacles."
One of the obstacles, she said, is parking. It is, of course, a common lament not just of downtown business owners, but for people wanting to shop downtown.
"That challenge was somewhat compounded because I would only want to be in a great location on Main Street," said Northern. "So it was just a little bit on the backburner, and of course COVID-19 posed a few problems of its own in terms of business planning."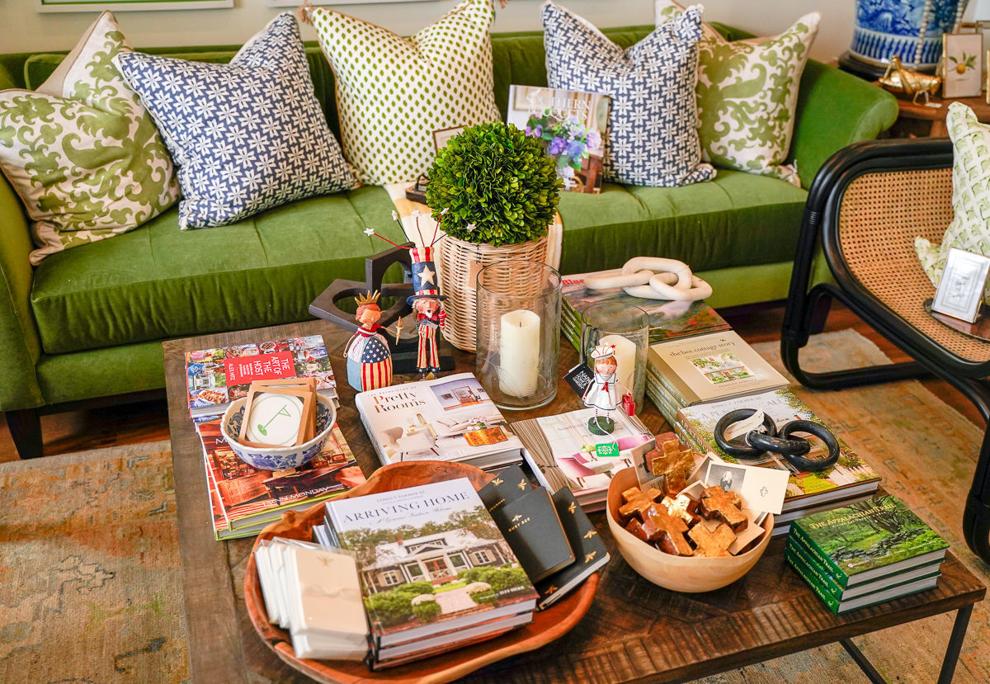 And then, last August while walking to dinner at Speckled Trout, Northern and her husband, Mike, stopped in front of a 'for sale' sign on the 960 Main Street building, reportedly home to Blowing Rock's first post office.
"I had never paid much attention to the building," said the Blowing Rock resident of the last 15 years, "but all of a sudden, on that night, I could see the building's potential. As we looked in the windows, I turned to Mike and said, 'Now, I could see my retail shop here.' And with another burst of inspiration, we looked in the windows of the smaller, narrow space next door in that same building and both of us agreed that it might be a perfect location for another of our son, Austin's Blue Deer ice cream, cookies, and coffee business. We knew he was one day hoping for a Blowing Rock location, too, to go with his camper on U.S. 321 and the Boone store on King Street. That night, it truly felt like it was meant to be."
Northern said that a "fun bonus" was discovering that there were three separate apartment spaces on the second floor.
"We immediately thought of them as potential luxury Airbnb's," she said.
After their son agreed that a third location for Blue Deer made sense, it didn't take long for the Northerns to make a decision.
"With our confidence in its potential, Mike and I were very excited to make an offer and we bought the building!" she said.
As with many real estate investments, digging in meant ... well, digging in.
"The biggest challenge in buying an historic building is very often the building itself, and that proved the case with this one," said Northern. "Sadly, it wasn't in great condition. That meant remodeling it and revitalizing it to meet our needs and that has been a bit more than we expected. In the end, though, it has been totally worth it. We are so pleased with the way it has turned out for both my retail shop and Austin's Blue Deer business."
With a new and brighter building facade came other, business decisions, too.
"I didn't want the location in Blowing Rock to be the same as the store in Boone, but I wanted them to be complementary. In fact, I wanted them to drive business to each other, as a sort of cross-marketing strategy," said Northern. "So the Boone store focuses on my interior design consulting and a heavy emphasis on home furnishings, upholstery, antiques, lamps and art, while the Blowing Rock shop has more gifts and smaller home furnishing accessories."
All of it, Northern says, emphasizes a very Southern lifestyle.
"Southern styles are warm, open, and welcoming," Northern said. "That is what I am after and that is the type of customer we serve."
With both of the downstairs businesses finished and flourishing, Northern said that she and her husband have turned their focus to the upstairs apartments.
"We think we will have them ready by the 4th of July weekend. We have named these soon to be Airbnb units 'Reinhardt rooms' after R.S. Reinhardt, the Lenoir based businessman who built the building in 1924. His name is carved into the stone, just above our sign for The Bee and the Boxwood.'
For the Northerns, buying a building downtown and setting up shop with two family-owned businesses means more than dollars and cents.
"We feel so fortunate to have lived in Blowing Rock for almost 15 years. Now we are part of a dynamic business community, too, in what we this is truly one of the most charming downtown districts in the country."