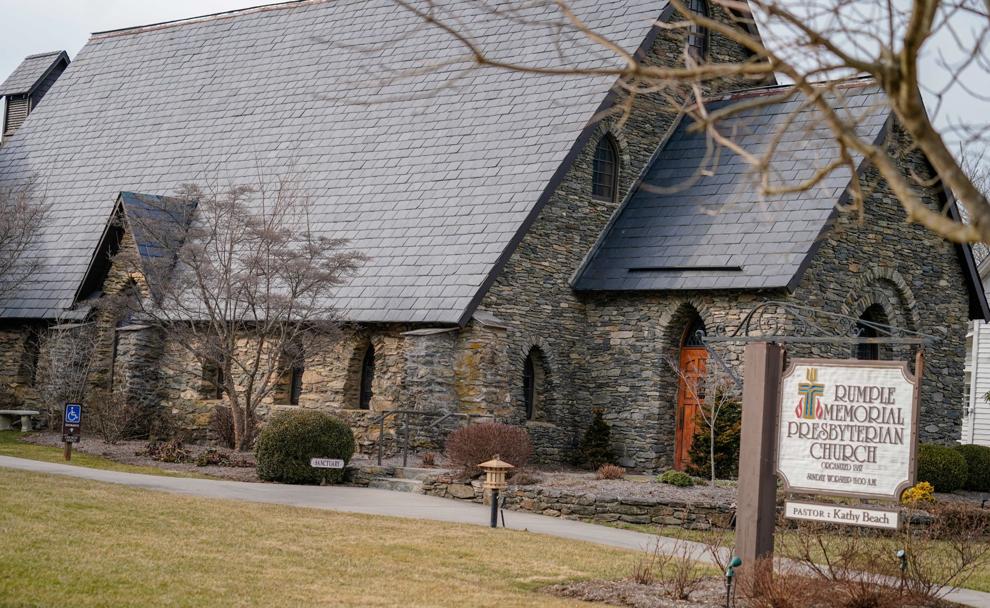 BLOWING ROCK – It has been an unusual 12 months for everyone. COVID-19 affected our lives in ways that no one could have imagined. Blowing Rock's churches have not gone unscathed as in-person worship services were halted.
For many, it seemed implausible that a church would close its doors for all but selected staff members.
Some area churches welcomed back in-person worship services several months ago, as soon as gathering restrictions were lifted, but took precautions. Those included an insistence on face coverings and social distancing. Other churches are only now contemplating how and when they will re-open their doors.
While continuing to serve parishioners as been a challenge, the churches in Blowing Rock not only coped, but at times have been very creative in how they minister to the needs of their respective congregations. Most have even expanded their reach during these pandemic times.
Rumple Memorial Presbyterian Church
According to Don Saunders' book, "For His Cause a Little House" (1988, The Appalachian Consortium Press, Boone), the Presbyterian church was originally called Blowing Rock Presbyterian Church and founded in 1887. The name was changed to Rumple around 1940, but since its beginning it, regularly served its members with in-person services. So, moving to virtual services in March of 2020 was a real break with tradition.
For Rumple, rather than try to broadcast live, the church leaders and staff settled on recording various segments of a full service during the week, splicing them together to make a full service. Each week, the recorded full service has been accessible beginning at 11 a.m. on Sunday morning. This format has allowed for the remote participation of many church members or contributors, as well as individual members recording segments in the church after taking certain precautions, such as social distancing and wearing masks at all times unless speaking or singing.
"Moving to virtual worship has enabled us to connect with many members who were not able to attend sanctuary worship," said Kathy Beach, pastor of Rumple Memorial Presbyterian Church. "We have family members of Rumple folks whose churches were not able to use technology for whom Rumple has become their replacement church, at least during COVID-19. We have members in Blowing Rock who were prevented from coming to in-person worship for health reasons. They are now able to worship with us each week.
"So, while online worship has been fragmented to some extent," said Beach, "it has enabled us to connect with folks with whom we were not regularly connecting before. This has been exciting to witness."
Thanks to some younger and tech savvy members of the church thinking outside the proverbial box, the congregation has benefited from creative innovations, such as the virtual choir led by music director David McCollum.
"I would say that the virtual choir has been another wonderful piece of the Rumple mission," said Beach. "We have loved to utilize technology and social media in ways we never did or even thought of before. I hope these are things that we take with us into a more normal future, too."
As the operator of the Blowing Rock C.A.R.E.S. food pantry, Rumple has also been instrumental in helping to alleviate the rising levels of food insecurity in the High Country because of the pandemic-forced levels of unemployment.