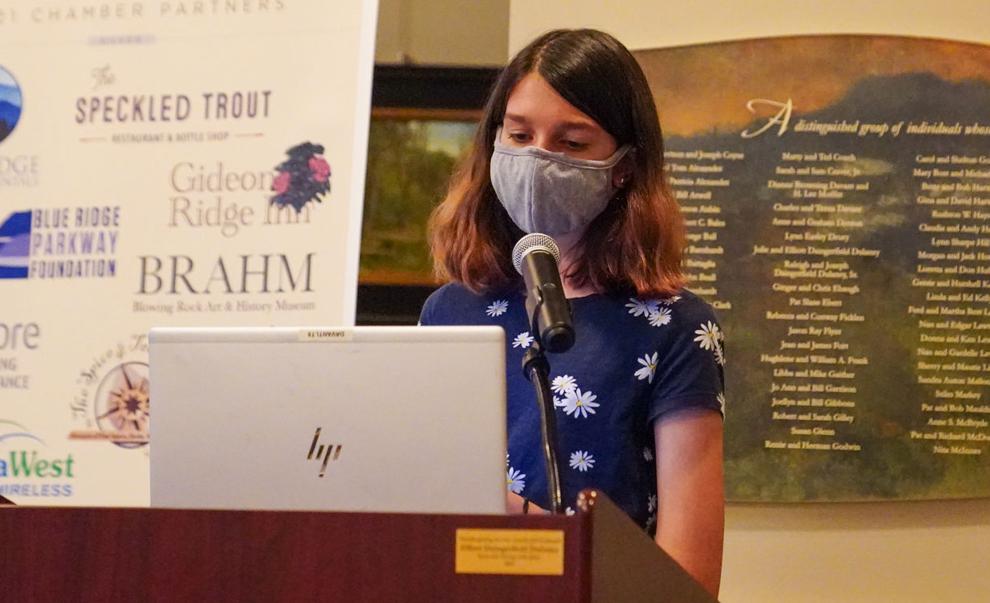 BLOWING ROCK — They each took different course. One was a virtual course, the others in-person but all six of the Blowing Rock School students receiving scholarships from the Blowing Rock Chamber of Commerce to participate in the coursework of the North Carolina School of Science and Mathematics came away with new nuggets of learning and perspective.
One of the requirements for receiving the financial support of the chamber was to give a 5-minute presentation about their experience to their parents and selected business leaders afterward. On Sept. 9, the students did just that at a special event hosted by the Blowing Rock Art and History Museum.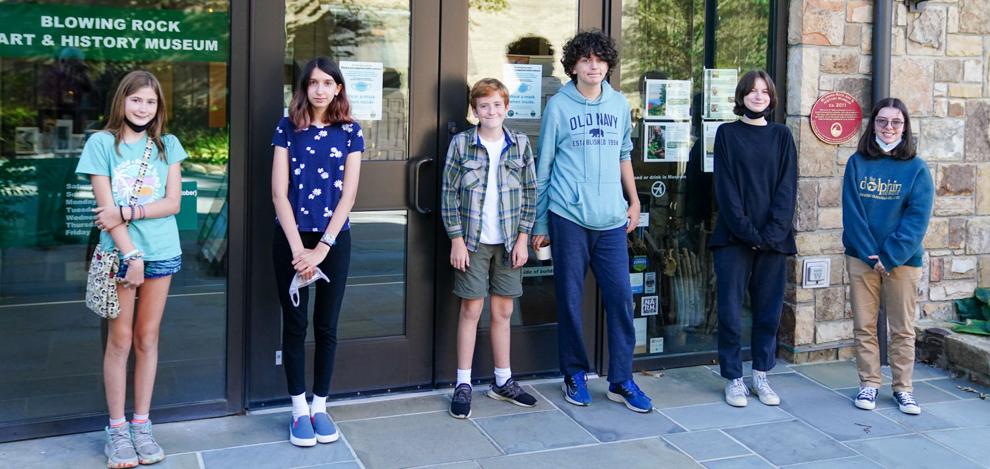 Oliver Powell was arguably the most scientific in crafting his presentation by producing a video. He shared that the course he took aimed to use art as a lens through which to explore science. He shared that each student produced a portfolio of artwork based on their individual scientific findings in several projects.
Isabella Hoyle took a course entitled, "Race, Ethnicity and Science." She said the students in her course explored how different parts of a person's identity are perceived by society and how they affect everyday life. She said that it was interesting to learn about the perspectives of minoritized ethnic groups.
Susanna Goff was the only one of the six to take her course virtually, and it was a class in mathematics. The focus was on new math and new math games and puzzles.
Mitch Jasper said that his class looked at light and photon combination behavior and the electromagnetic spectrum combined with biological structures, including the cones in the retina allowing humans to see and create the perception of color. They also looked at local soils, molded sculptures with clay, and dissected a fish to study structures and sizes.
Iris Westerman also took the course on race, ethnicity and science, explaining that it was based on critical race theory and intersectionality in STEM fields. She said that her specific project was focused on the treatment of working-class women in science, technology, engineering and mathematics (STEM) fields.
Maya Price learned about how bacteria reacts to different chemicals and antibiotics. Then studied the process of fermentation by making their own yogurt. They learned the structure and function of DNA by building models of it, extracted DNA from a banana, and focused on gel electrophoresis and how substances move through it. They also produced some "bacteria art."
The Blowing Rock Chamber of Commerce executive director, Charles Hardin, told the nearly two dozen parents and interested friends in the audience that sponsoring the STEM scholarships to the NCSSM camps each year is one of the things he looks forward to the most.
"Just maybe, some of these scholarship recipients will learn new things about the world and come back when they graduate from college to work for others in STEM fields, but perhaps also to start their own businesses based on what they have learned," he said.
Also on hand were representatives of the North Carolina School of Science and Mathematics, which is building a new campus in Morganton. The original school is based in Durham.