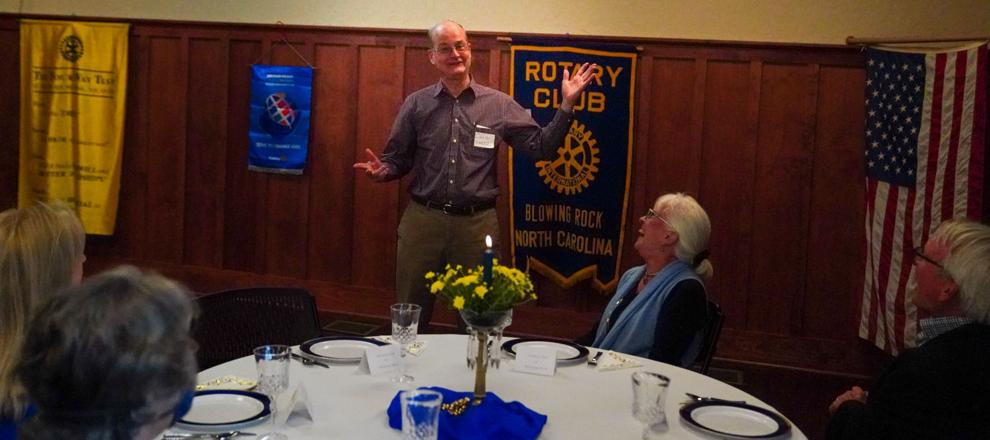 BLOWING ROCK — One of Blowing Rock's longest-running community organizations celebrated its 75th anniversary on Oct. 12 with a dinner and fellowship hour at the American Legion Building.
An estimated 60 current and former Rotarians and their guests attended the event. The committee was headed by 2021 "Rotarian of the Year" and incoming club president, David Sweet, who served as master of ceremonies. Current president Jim Zellner opened the meeting, but quickly turned it over to Sweet, but not before acknowledging Sweet's wife, Susan.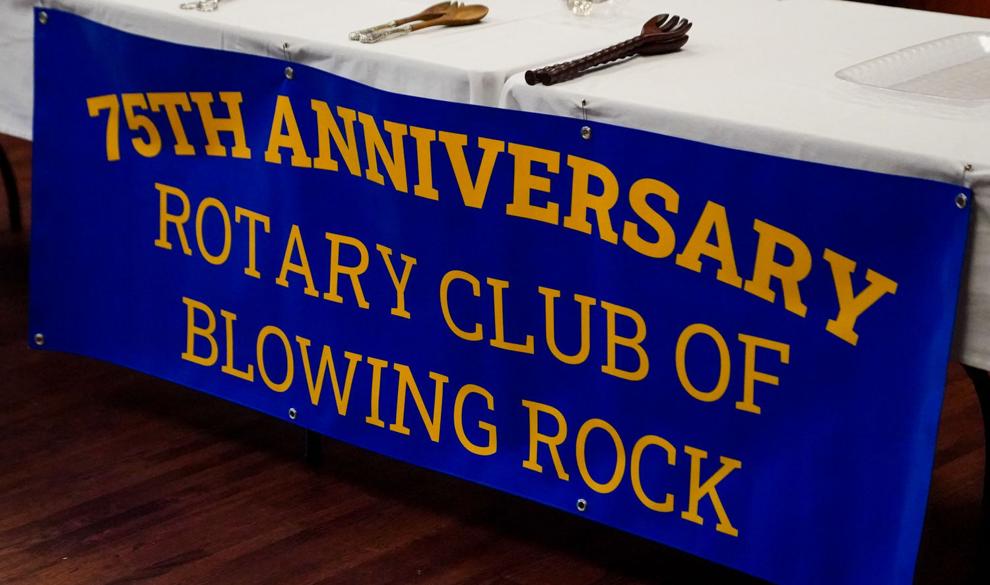 "If it had been left up to David, we would be eating off of paper plates and using plastic utensils," quipped Zellner. "But, thankfully, Susan took charge."
Susan Sweet also organized a group of Blowing Rock Women's Club members to supply the dessert table. It was a resoundingly successful effort since if you stood too close to the dessert table before things got going, a reporter could gain 10 pounds just by looking at the savory alternatives.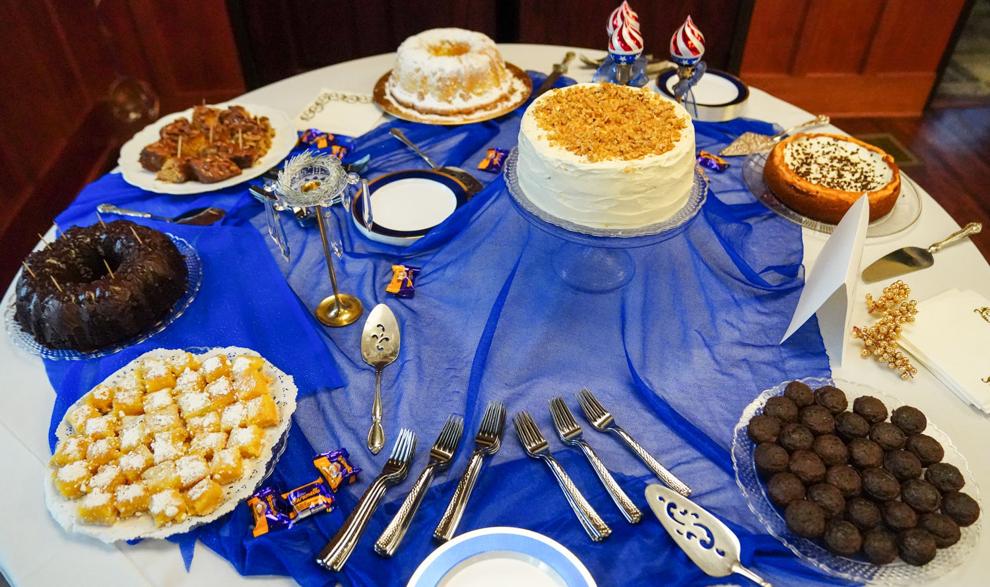 "For 75 years, The Rotary Club of Blowing Rock has been an active contributor to all things Blowing Rock and even beyond. In particular, the club has been instrumental in various park improvements, including the Rotary Gazebo in Memorial Park, the Rotary Pavilion, Annie Cannon Gardens, and Davant Field, among others," said Zellner.
The current president admitted that the COVID-19 pandemic had adversely affected membership and caused them to suspend a couple of its trademark fundraising activities, but the club got back on track in 2021.
"One of our fundraisers is selling advertising and manning the gates for the Blowing Rock Charity Horse Show," said Zellner. "Between those two horse show activities, we brought in about $40,000 to split with the horse show operations. Also this year, we resumed our hugely popular Charity Auction. We netted around $18,000, which is not a record for us but a healthy amount, nonetheless."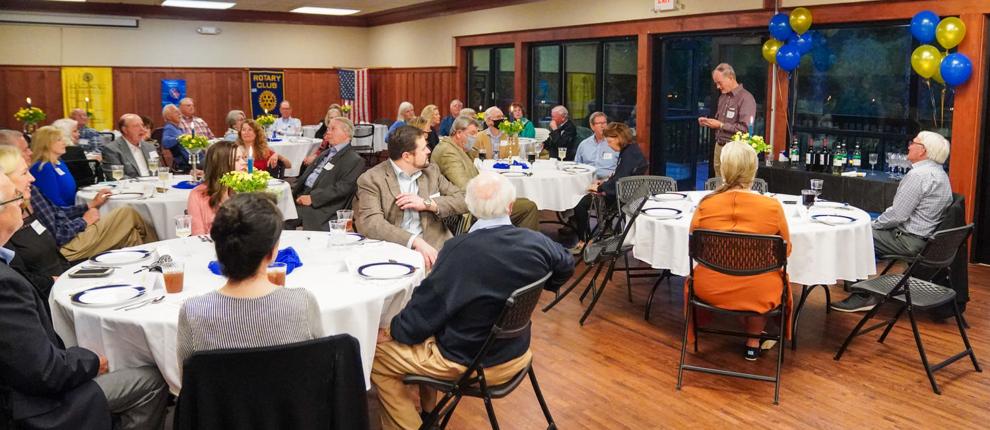 Zellner emphasized that every penny raised by Rotary goes back into the community in the form of grants to deserving non-profits or college scholarships.
With 45 current members, The Rotary Club of Blowing Rock welcomes new members who place a priority on service.
"Rotary International's motto is 'Service Above Self,'" said Zellner. "We try to live that creed every day, individually and as a club."
The Rotary Club of Blowing Rock meets every Monday at 11:45 a.m., at the Meadowbrook Inn.