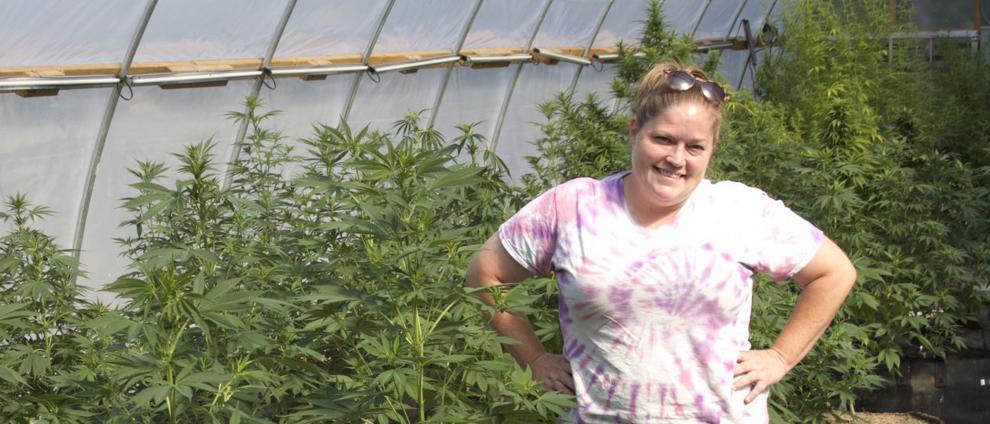 FLEETWOOD — Her farm created with the goal of helping others, a first-generation farmer hopes to not only change public perception on CBD, but on what it means to be a woman in agriculture.
A native of Blowing Rock, Jennifer Thompson started Agape Farm of the High Country located near Fleetwood in 2020, following a stint in nursing and as a stay at home mother. A longtime advocate for marijuana legalization and medicinal hemp products, Thompson pushes for acceptance of CBD as a means of treatment for ailments such as pain and anxiety.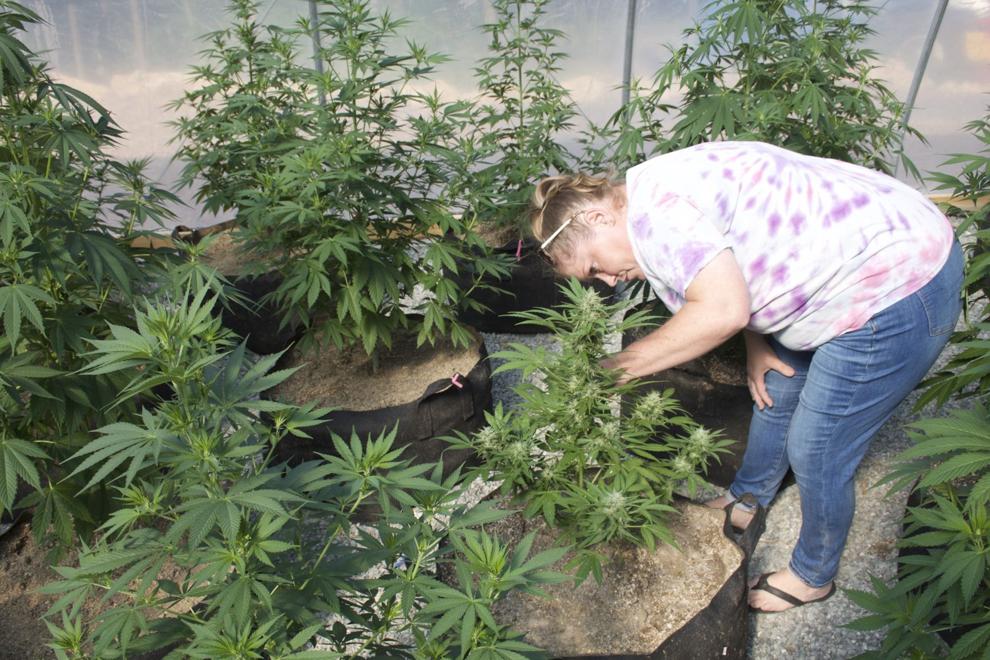 "I love helping people, that's always been something that I've done in my life is try to help other people. That's essentially why I went to nursing school. But that just wasn't the aspect I was looking," said Thompson. "I've always been a advocate for marijuana and hemp simply because there is not another plant on earth that can treat the ailments it treats, give you clothing, give you food, build your house. So once hemp became legal I knew that was the avenue I wanted to pursue."
"It was scary at first to take that leap of faith," Thompson continued."But in doing so I feel like I've really come into my own. Being a first generation farmer — and a female farmer at that — I also wanted to show to my children that you can do anything you want in this life. That nothing can stop you."
Thompson's daughter Olivia, a student at Watauga High School, is creating a new club called the "Re-matters" which transforms used grocery bags into sleeping mats for the homeless.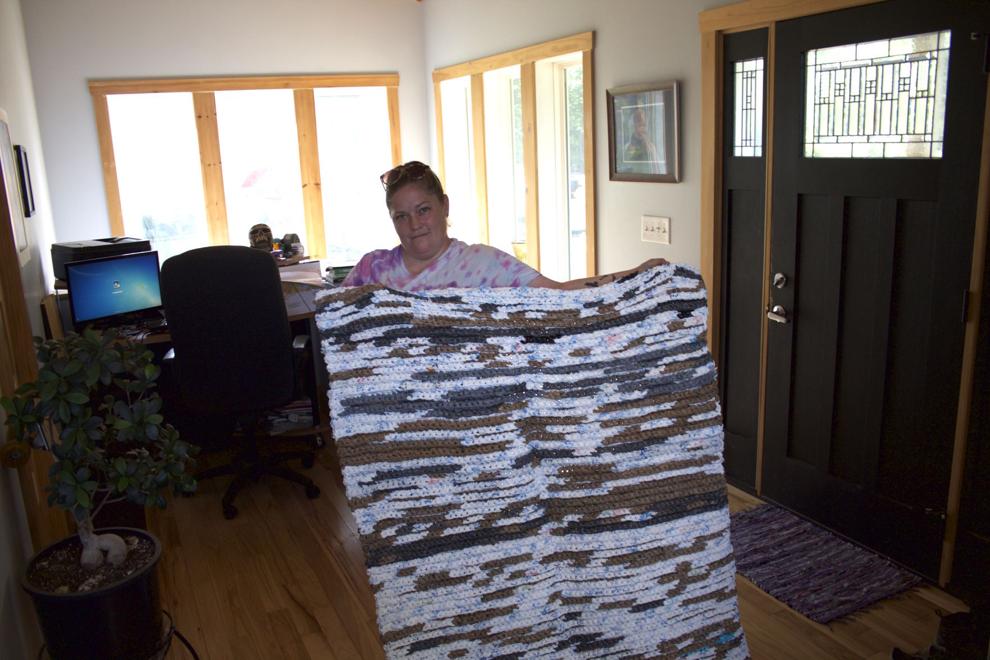 "Not only is she recycling and helping the community in that way, she makes these mats for the homeless. So, that if they don't have anywhere to sleep, they can sleep on these mats," said Thompson.
Running the operation almost entirely on her own, Thompson's farm — which boast around 200 plants — is currently growing 100-percent legal, regularly inspected hemp for CBD products such as gummies, tincture, honey, salve and the plant's smokable flowers, as well as harvesting reishi mushrooms, a fungi credited with several health benefits such as boosting the immune system.
"I just hope it helps people with different ailments. I hope it helps someone with anxiety, to not have such severe anxiety or panic attacks. I hope it helps someone who is having trouble sleeping to sleep. I hope that someone who has severe pain, I hope it brings them some comfort so they don't have to take pharmaceuticals," said Thompson. "I personally want to bring awareness and education to our local community, because I feel like there's a lot of misconceptions with hemp. I want people to know it's not a devil's weed, or a gateway drug. It's literally a medication like any other that can treat multiple ailments without the side effects."
Thompson encourages any of her neighbors interested in learning more about her growing process or products to call her at (704) 619-0731.
The holder of a processing license which is required to create CBD products, Thompson hopes to expand her business in the future by adding a industrial kitchen, making her farm more open to visitors and perhaps event holding a hemp festival one day.