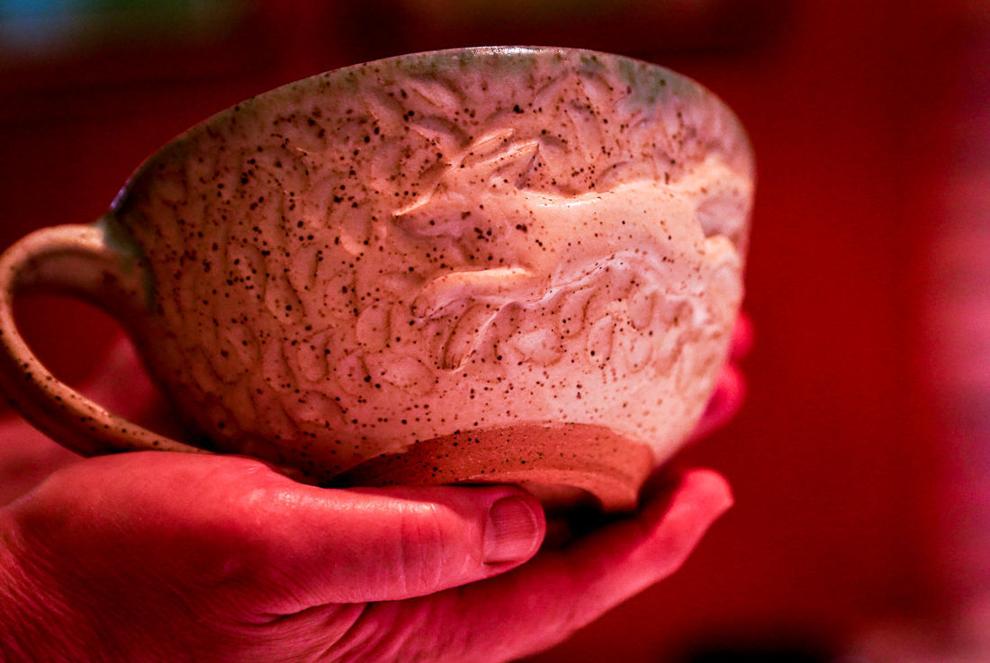 BLOWING ROCK — When Barbara and David Ballesty moved to Artists Alley, a couple of miles west of downtown, they were not artists. Today, they lay claim as the only artists on Artists Alley.
Both now potters, each with a different distinctive style and they are guest artists at Edgewood Cottage this week, featured in the Blowing Rock Historical Society's "Artists in Residence" series.
"We moved to Artists Alley in 1999, but we were not artists," said Barbara. "One Labor Day weekend we noticed all of these cars coming through Artists Alley. We walked up to the top and saw a sign that said, 'Art Show,' so we went on down to the other end and met Herbert and Jose, Lynn Jenkins, and others. We had taken a pottery class, so when we introduced ourselves, they said, 'We have another potter!'"
Barbara credited all of them for going out of their way to help them get started and beyond.
Referring to her husband, Barbara said, "David likes texture. In fact, he likes texture a lot. He doesn't like to throw that much, I am the one that likes to throw, so he works with a slab roller and build things, like vases. He experiments with a lot of colors and glazes. He really has developed some pretty combos."
When it was suggested that his combinations looked somewhat like "old Italian" or Mediterranean in terms of style, Barbara nodded her head.
"While I don't think that is intentional, I can see that," she said.
Ballesty reported that her husband is a software engineer and they owned their own company.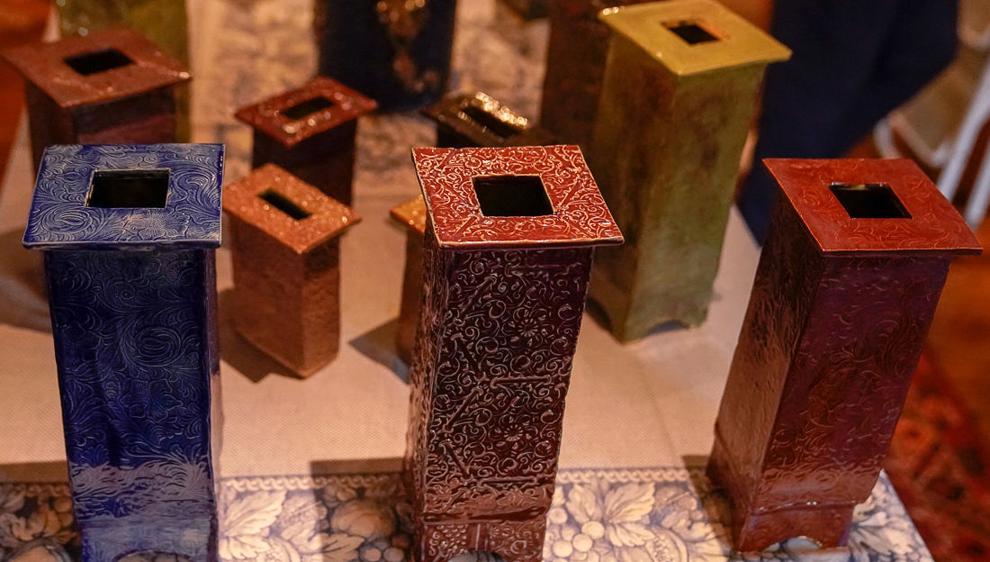 "He did the Y2K conversion at Bank of America," said Ballesty. "Toward the end of that project, he said that when this is done I am taking three months off!"
And that is what he did, said Ballesty, recalling that the two of them took a pottery class at Doe Ridge Pottery, in Boone.
"After that, David went out and bought all of the equipment. Everything. We kind of tinkered with it and it was fun, but we really weren't that into yet. We got more into it after we met the neighbors, Lynn Jenkins, Herbert and Jose. At that chance meeting, Herbert said, 'I want you in my studio on Monday.'"
While Jose passed away, Herbert moved to Charlotte, and Lynn Jenkins set up shop in Valle Crucis, Ballesty says she misses her former neighbors and their mentoring.
"We are the only artists left on Artists Alley, I think. Some of the neighbors who own houses are retiring and coming back, so maybe we can resurrect the little creative community."
While David Ballesty focuses on textured, mostly square or rectangular designs,bordering on "art deco," Barbara is a little more traditional.
"I do functional tabletop pottery, things you might use in serving dinner, for instance," said Ballesty.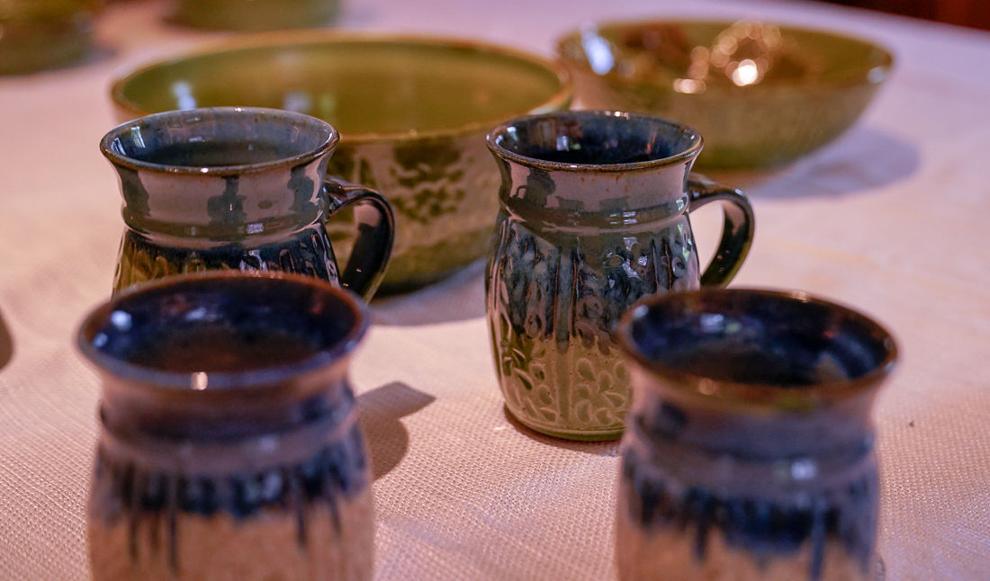 Looking at a table filled with her work, including bowls and serving dishes, as well as unique coffee or hot beverage mugs and cups, it is easy to see why the Blowing Rock Historical Society exhibit committee chose the Ballesty couple and their Blowing Rock Pottery product as a featured exhibit.
In addition to the rabbit inlays on the outside of the coffee cups, Ballesty explained the unique construction.
"These cups keep the beverage inside warmer a lot longer. They balloon out on the sides and narrow down at the top, with this little ridge. These features help trap the condensation, which would otherwise be heat escaping," said Ballesty.
The Ballestys' work will be on display at Edgewood Cottage through July 18. Both they and co-featured artist, Earl Davis, are on hand during the week to interact with visitors and answer questions.
The Artist in Residence series changes featured artists each week, May 29 through September 19. Admission is free. Edgewood Cottage is one block south of Town Tavern, next door to the Blowing Rock Art & History Museum and across the intersection from Rumple Memorial Presbyterian Church and St. Mary of the Hills Episcopal Church.