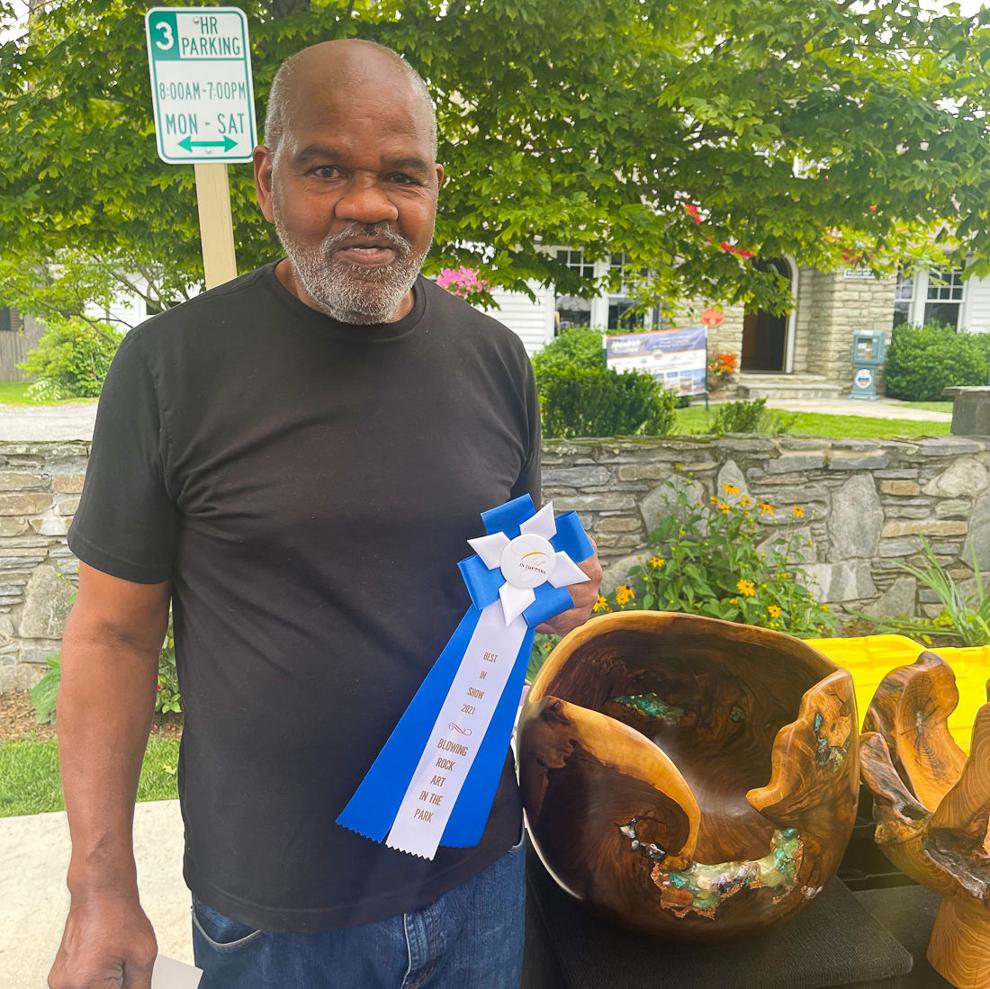 BLOWING ROCK — Favorable weather led to big crowds on Saturday for Art in the Park in Blowing Rock and more exhibitors than in the recent past as the region recovers from pandemic limitations on crowds and special events.
The Best in Show recognition went to Bakersville woodworking craftsman Nathan Favors. Born in Philadelphia and raised on Maryland's eastern shore, Favors spent much of his life in landscaping and tree removal. Apparently, along the way he also learned how to turn some of those salvaged trees into beautiful art.
The second place ribbon was awarded to Lauren Crowe of The White Crowe, original block prints. Crowe is a graphic designer by day, but escapes to relief printmaking with its handmade nature and true creative freedom, she said.
David Ross of Snow Creek Pottery, Bakersville, won honorable mention honors for his high fired stoneware and porcelain platters that are both decorative and functional.
Gena Van Dyke is based in Charlotte and features pottery using what is described as a 'seafoam glaze.'