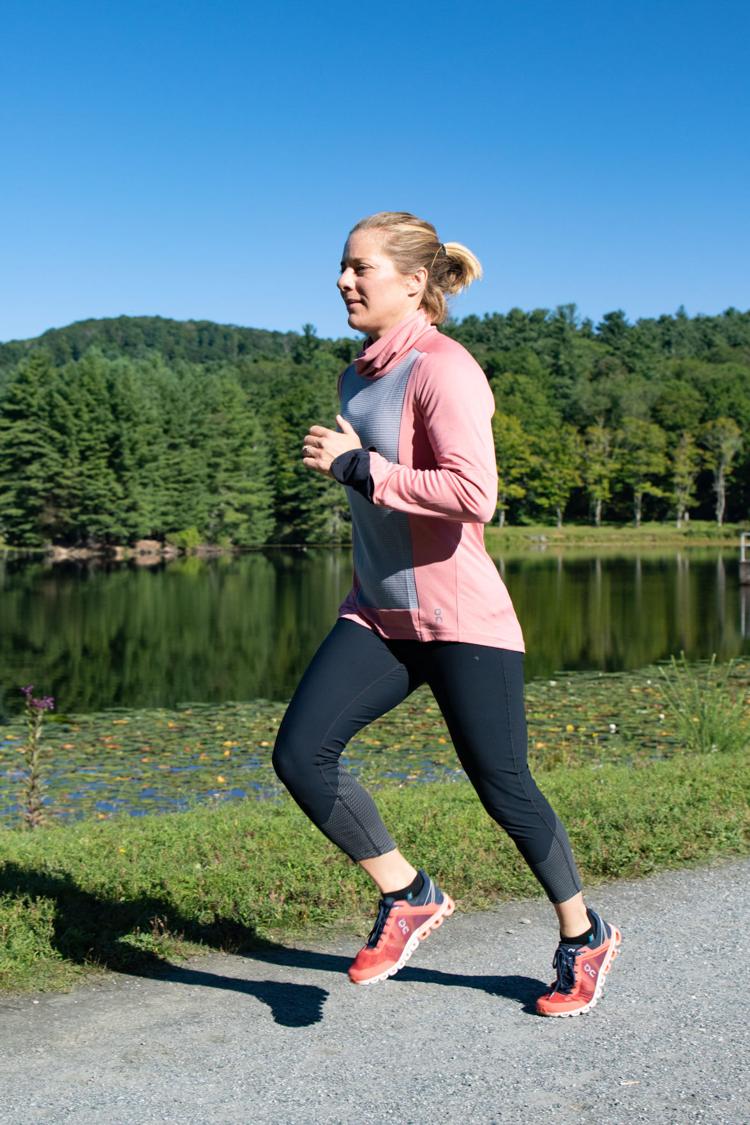 For ZAP Endurance co-founder and director Zika Rea, running is about more than just staying fit. It's given her a sense of purpose.
"I loved running, I love being outside, but I also love the process of improving and the challenges that come with it," Zika says. "When you do hit your goals, it's like the best feeling ever."
Zika has taken this love for self-improvement and uses it to coach other runners along the way. She and her husband, Pete, oversee a team of 10 runners at ZAP, where they provide training and sponsorship for elite runners as well as recreational running camps.
"My (late) husband, Andy, had done a running camp up in Maine for a long time for just everyday, recreational runners. And we wanted to find a way to continue doing the running camps, but also work with elite athletes and help runners coming out of college who are really good, but maybe not the best of the best, help them stay in the sport so they could train full time," Zika says.
ZAP provides training plans, professional coaches, financial resources and living quarters for runners from across the country. Zika says athletes stay with ZAP anywhere from two to six years. The results speak for themselves: Tyler Pennel, who has been on the team six years, won the 2014 U.S. Marathon Championships and came in fifth at the 2016 U.S. Marathon Olympic Trials. Andrew Colley, one of N.C. State University's most decorated athletes, was second at the 2019 Grandma's Marathon in Duluth, Minnesota.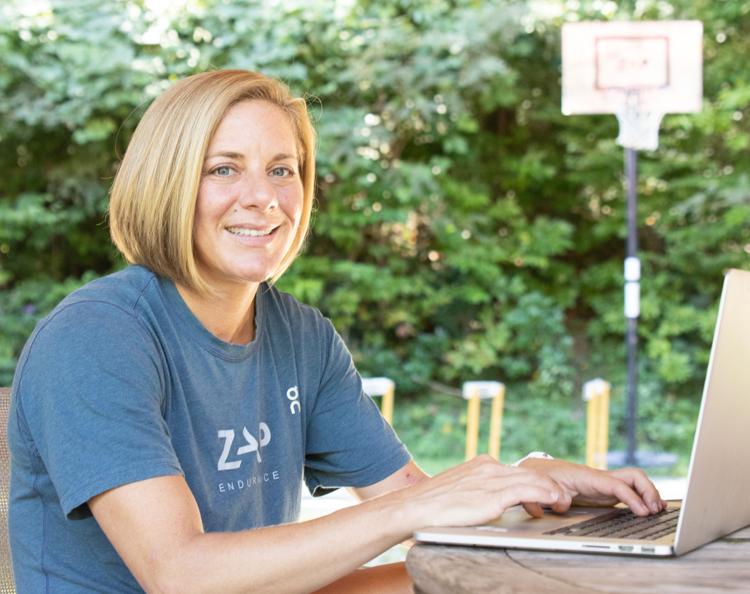 Zika grew up in St. Louis and attended Emory University in Atlanta, where she earned a bachelor's degree in biology. She launched ZAP in Blowing Rock in summer 2002 after she graduated from Appalachian State University with a master's in exercise science. Zika had moved to the High Country with her husband, Andy, to launch the center, but he died of a heart attack in February of that year. Pete, Zika's current husband, also moved to Blowing Rock that summer to coach the elite team, and the two of them quickly realized the challenge they were facing.
"It was a big unknown at the time," Zika says. "There were a couple training groups like us around the country, but it was a very new concept for distance runners. So it was pretty stressful. We didn't know quite how it was going to work or how it was going to happen."
"A lot of the first couple years were us, frankly, trying to figure it out," Pete says. "We made a lot of mistakes and a lot of things that, looking back now, we probably wouldn't do again. There were some really rough moments, a lot of tears shed in the ZAP office late at night. But working for her was pretty great because she kept saying, 'We're going to make this work.'"
Zika's persistence paid off. ZAP has worked with 60-plus athletes since its inception, and the organization's running camps are in high demand, especially during the summer months. As the sport of running is changing, Zika said ZAP wants to keep up without losing its roots.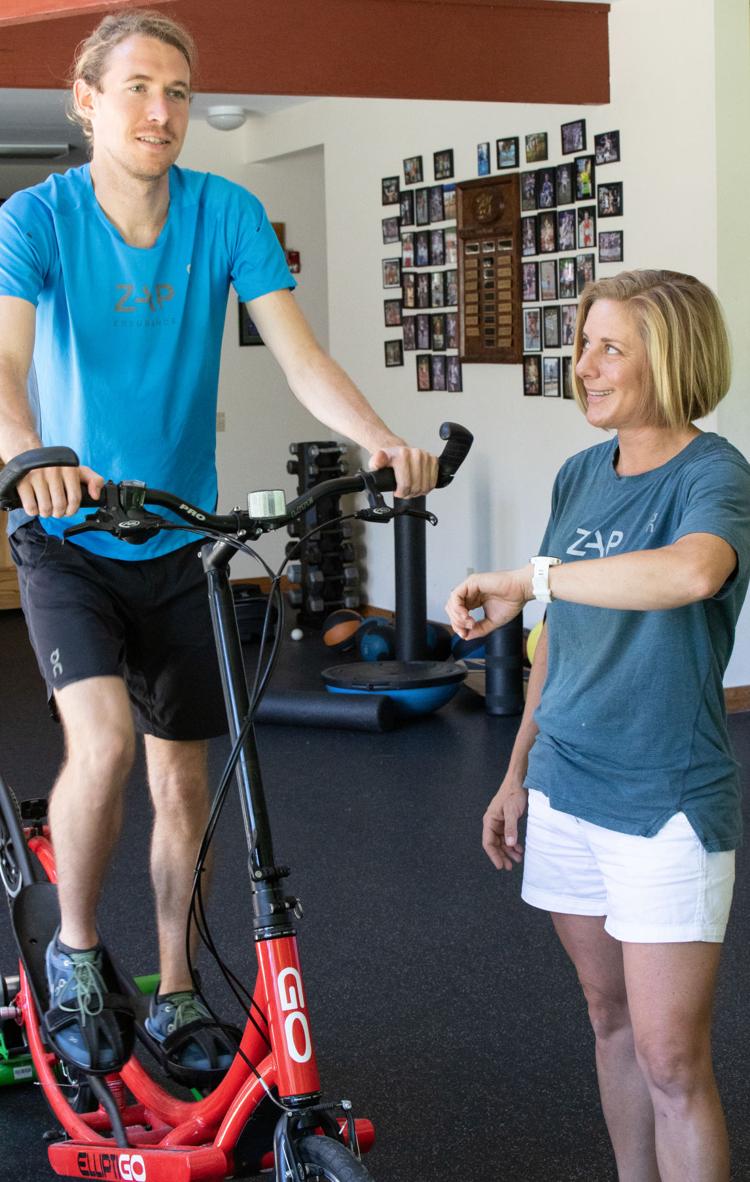 "I don't think we'd ever move away from our beginnings, which has been supporting the runners coming out of college. Financially we can give them support with room and board," she says. "The sport's changing though — it's getting more competitive, there's more teams like ours than ever around the country. So that's a challenge we're definitely looking at. Our goal though is to get the best athletes that we can and help them reach their goals."
Zika's tenacity is a trait that many around her recognize. Pete describes Zika as driven, patient and relentless, a confident leader in what he called the "male-dominated world" of high-level track and field clubs.
"I've been here helping her, but really she's been at the wheel of this ship. And watching a woman who, at the age of 25, took over this business and ran it, it's been fascinating to watch her maneuver her way through this male-dominated culture of professional running," Pete says. "Not without its challenges — there's only a handful of women in this sport who are in positions of influence — but she is one of them. And it's been great to see how that respect has been gained over these years."
Aside from launching ZAP, Zika also holds a number of personal running records. She ran a 10K in 35:09, a half marathon in 1:19:20 and a marathon in 2:41:09. Just a few weeks after Andy died, Zika was determined to complete her first marathon in Austin, Texas. She later returned to Austin to qualify for her first Olympic Trials. Zika finished second at the Twin Cities Marathon, the U.S. Marathon Championships, in 2005 with a PR of 2:41:06.
Zika says her running career ended in 2006 due to an injury that prevents her from training as intensely as she used to. But she continues to work out and now incorporates CrossFit into her routine. She focuses on living a healthy lifestyle, enjoying the outdoors, running ZAP and raising her two children, Elyse and Sean, with Pete.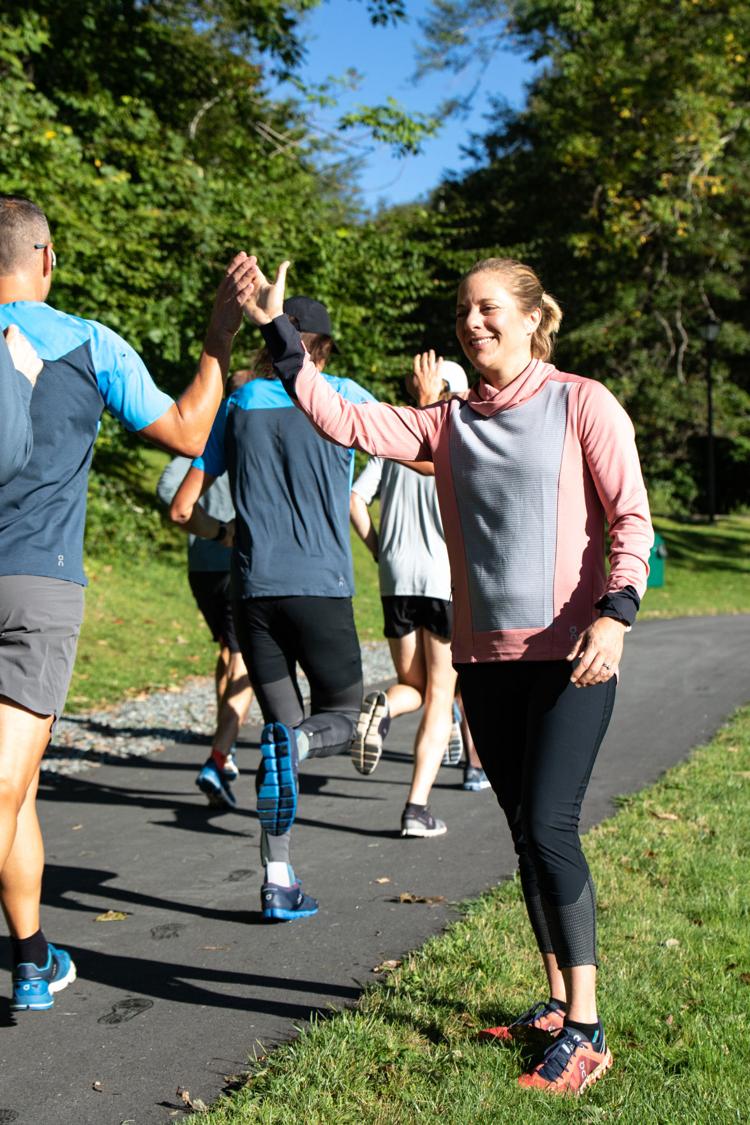 When she is not at the ZAP offices or out on a trail at Moses H. Cone Memorial Park, Zika also spends her time as the chair for the Blue Ridge Conservancy's board of trustees. Charlie Brady, executive director at the conservancy, said Zika has provided "incredible leadership" for the organization.
"She wears a couple different hats for us," Charlie says. "She leads the organization and sets the tone for all of us in that capacity. She also has been instrumental in the work behind the project to build the Middle Fork Greenway between Boone and Blowing Rock. I can't say enough about her role."
Charlie commends Zika's attentiveness, her contributions to the community and her leadership by example.
"When things are going on, Zika is always present because she wants to know, she wants to have input. She is a hands-on type person with great ideas and great common sense," Charlie says. "She leads by example, but she is one who encourages the ideas of others and is very supportive of others' ideas and assists in pushing those things forward.
"She sets the tone by 'If this is what we're going to do, I'll be the first to do it, and I'm going to show you that I'm behind it 100 percent.'"