This is the first story in a two-part series about women in law enforcement in the High Country.
The High Country has seen an increase in women serving in law enforcement in recent years, as the Boone Police Department, Watauga County Sheriff's Office and the Appalachian State University Police Department are all experiencing the largest numbers of women employed with their agencies in history.
A total of 78 women serve as law enforcement or corrections officers in Watauga, Avery and Ashe counties. Those sworn women serving in the High Country include 34 across four law enforcement agencies in Watauga, 10 serving in one Avery County agency and two serving in one agency in Ashe (Beech Mountain data is included in Watauga but not Avery). Appalachian Regional Healthcare System currently employs two women at the system's police department serving offices in all three counties. This does not take into account civilian employees — such as administrative staff — who serve area departments.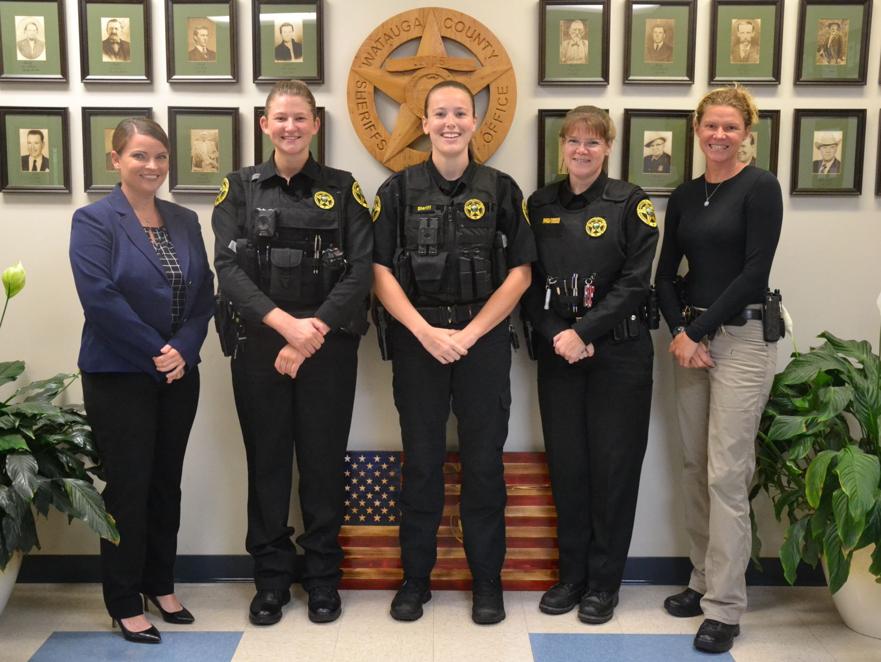 App State Police PIO Emily Bausch said she thinks public organizations benefit when employees are representative of the communities they serve, and a diverse police force is important if agencies are to serve communities well.
"It's important to have women in policing because of the diversity they bring to their departments," Bausch said. "Police departments need officers that their community can relate to, so we must have that diversity. I think it still surprises people sometimes when they see a female officer come to help them — it's still not the norm."
Two law enforcement agencies in Watauga, four in Avery and two in Ashe do not have any women employed as sworn officers as of early October.
National data
A July 2019 report from the National Institute of Justice stated that despite efforts to increase representation, the national percentage of women in law enforcement has remained relatively stagnant for several decades. The report states that women make up less than 13 percent of total officers and a much smaller proportion of leadership positions in the U.S.
The latest law enforcement statistics included 2016 information, and was published in October 2019 by the U.S. Department of Justice's Bureau of Justice Statistics. The JBS states it collects data every two to four years. According to the data, as of the end of fiscal year 2016, the 15,322 general purpose law enforcement agencies in the U.S. employed an estimated 701,000 full-time sworn officers. Local police departments made up 80 percent (12,261) of these agencies and employed 67 percent (468,000) of these full-time sworn officers.
At that time, about 12 percent of full-time sworn officers in local police departments were women, with women officers in jurisdictions with 250,000 or more residents (16 percent) twice that of jurisdictions with less than 25,000 residents (8 percent), according to JBS.
JBS conducted the same analysis of sheriff's offices during the same time period, and about 14 percent of full-time sworn personnel in county departments were women. Similar to police departments, the smaller the numbers of personnel, the percentages of women represented decreased.
The numbers of non-white women in both police departments and sheriff's offices were lower. In police departments, white women made up 7 percent of full-time sworn officers, 3 percent were Black women and 2 percent were Hispanic women. Sheriff's office numbers were similar in that about 8 percent were white women, 3 percent were Black women and 2 percent were Hispanic women.
History of women in High Country law enforcement
Since the Boone Police Department was founded around 1930, Chief Andy Le Beau said three to four women had served as sworn officers before the group's current staff of seven women; there are 36 sworn officers in total at the department. Boone Police recently welcomed its first woman of color as a police officer, first woman as a K-9 officer and promoted a woman to a sergeant rank for the first time.
Bre Whitman interned with Boone Police starting in January, obtained a criminal justice degree from Appalachian State University in May, graduated from basic law enforcement training in August and was then hired to Boone Police full time. She said she wasn't sure if other Black women hadn't been applying before now, but said it felt "crazy" that she was the first woman of color at the department.
She said she had been interested in law enforcement since childhood, as her grandfather had previously served as a police officer for a railroad company in Pennsylvania. Whitman applied with the Boone Police department after her internship as she liked the family feel and the other "strong women" employed there. Whitman encouraged other women to go into the law enforcement field as "you get to make an impact in people's lives." For other women of color, Whitman advised to not be afraid to work for a department where it is predominately white.
"That will motivate other women of color," Whitman said. "Little girls of color will see people like you."
Sgt. Candace Burlingame now oversees the criminal investigations services at Boone Police, and said she obtained the promotion after proving herself and her leadership abilities.
"The Boone Police Department has encouraged that within me," Burlingame said. "We come into this world, first we learn and then we teach. I'm excited to be able to share my knowledge and experience with the individuals that I work with."
Burlingame started her law enforcement career in 1998 in Winston-Salem where there were generally women officers on every detective squad, but they were still out-populated by the men, she said. She moved to the Banner Elk Police Department in 2011 as the only woman at the agency; she began with Boone Police in 2015. Burlingame had wanted to be a police officer since she was a kid, as she said she has always felt like a natural peacemaker and wanted to help people.
"Maybe some day some kid will look up and see all of our female officers and acknowledge out loud, 'I can do that; I can do anything,'" Burlingame said.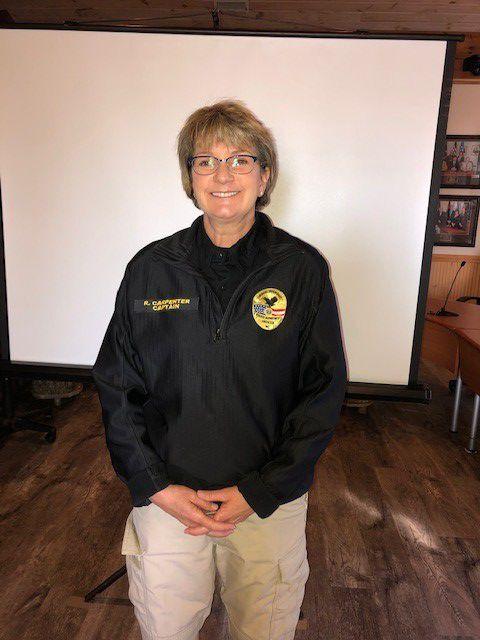 The Beech Mountain Police Department was established in 1981, and has had six total women who were sworn officers, according to BMPD Capt. Renee Carpenter. Carpenter is the only woman serving the department currently, and said she believes she's the first woman to have held a rank above a patrol officer at the agency, as she was promoted to captain in 2017.
Carpenter started as a dispatcher in 1992, and then decided to go to basic law enforcement training. She entered the department as a sworn police officer in 1999. She said women have to pass the same tests and perform the same physical tasks as men. Some have made snide remarks to Carpenter about being a woman in policing, she said.
"I remember this one particular time that someone walked right up to me and said, 'They let you be a police officer?' This was someone who had been in trouble with the law," Carpenter said. "I've gone to people's houses to answer a call; I open the door and I've had people say 'Why did they send you?' They think they sent the wrong person to do the job, and each and every time that's ever happened to me I've proved them wrong."
The ARHS Police Department has had two women serving as officers for the past 16 years, according to ARHS Police Chief Shawn Peele. Prior to that, Peele said the first woman who worked as a sworn officer for Watauga Medical Center was hired in 1995 and worked until 1997. The two current women officers hold the rank of sergeant, are both certified field training officers and one is also a certified drug diversion investigator with 32 years in law enforcement.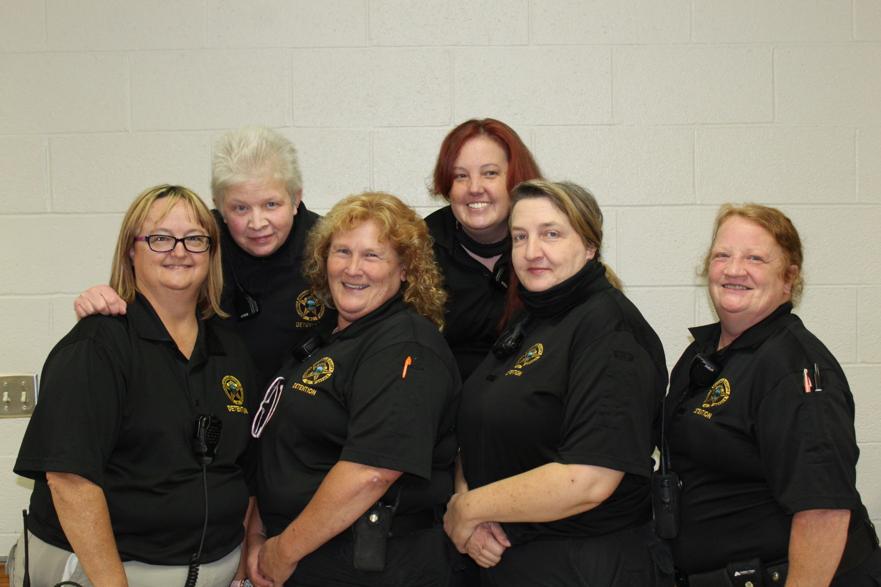 The Watauga County Sheriff's Office has 52 total sworn officers — five of which are women. Prior to these five women, there have been three others who have served the sheriff's office since its inception, according to WCSO Capt. Carolynn Johnson.
Additionally, the Watauga County Detention Center has 28 corrections officers (12 are women), Avery has 23 (eight are women) and Ashe has 27 corrections officers (12 are women).
With an overall staff of 70 sworn officers, the Appalachian State University Police Department has 21 women on the force, according to Bausch. Since App State Police was first established in the early 1970s, the department has employed 31 women officers (including the current 21). Bausch added that under the leadership of Chancellor Sheri Everts and Police Chief Andy Stephenson, female representation has increased from 9 percent to 28 percent in the last three years.
The university is currently training 23 women to be police officers through the Appalachian Police Development Program.

Bausch added that the first and second Appalachian Police Academies trained eight female recruits in total, with seven of them becoming police officers with ASPD; the other became a police officer with Boone Police Department.
The third Appalachian Police Academy held this summer trained 11 female recruits, nine of whom became officers with the department, one who became a deputy with WCSO and one who became an officer with the Boone Police.
The current class enrolled in the academy includes 23 women who will enter the Appalachian Police Academy as recruits in summer 2021, according to Bausch.
"Bringing together different ways of thinking and new perspectives is how innovation is born, and this is how we stay nimble and responsive to our community's needs," Bausch said.
The Blowing Rock Police Department currently has 13 full-time sworn positions and four reserve/part-time positions — none are women. The department was having difficulty recruiting officers in general, and BRPD Lt. Darin Church said the department had three open positions; he said the department was soon interviewing a female recruit. BRPD has had five sworn officers who were women since the department was established in 1889.
Seven Devils Police Department Chief Johnathan Harris said his department doesn't currently have any women officers. He wasn't sure of the history of women in his department, but said he thinks there have been at least four officers who were women since the late 1990s. The department is currently staffed with five full-time officers and seven part-time/reserve officers.
Luke Barber and Ian Taylor contributed reporting to this article.