Choosing a forever ring can be an intimidating task. These pieces of jewelry that will be worn for decades to come are available in innumerable styles and designs, but thankfully, the High Country has several jewelers there to make the task both fun and stress-free.
Charles Travis, owner of Village Jewelers on King Street, had a simple recommendation to couples to help focus the shopping.
"Good, quality stones that are meaningful. The key is good components that are timeless," Travis says.
"It doesn't matter what kind of gemstone you choose — if it is good quality, you'll always have it."
"This also means a platform to redesign as your life changes and grows," he added.
Village Jewelers offers brides and grooms a selection of styles to mix and match precious metals, gemstones and settings to build unique pieces for both the bride and groom. While there are beautiful pieces ready to be worn immediately, Travis has seen his business trend to custom work reflecting the individuals and the couple's lifestyle.
"The fun part of this job is to be open to what the clients want, and sometimes they don't even know what they want, but we interact and they participate in the design process, learning more about this art form. They get to express their artistic ability," Travis said.
The process of designing custom pieces has changed dramatically over the last five to 10 years. Gone are the days of difficult-to-alter wax carvings as a basis for design. With computer-assisted drawing software, changes can be made easily to design as feedback is received.
"Today, with CAD programs we can take ideas and transfer them into fine jewelry in a matter of days," Travis said.
This process also applies to a redesign or enhancement of an heirloom family piece. Travis said the addition of a laser welder to his shop has enabled he and his design team to fix any precious metal piece, almost without reservation, allowing brides and grooms alike to build on an existing fine jewelry piece with sentimental value.
As for the gemstone, diamonds remain at the top, although there is some movement in opal, sapphire, ruby and emerald engagement rings. Travis has worked with clients on sourcing stones from specific areas of the world to enhance the personalized meaning of the bridal set.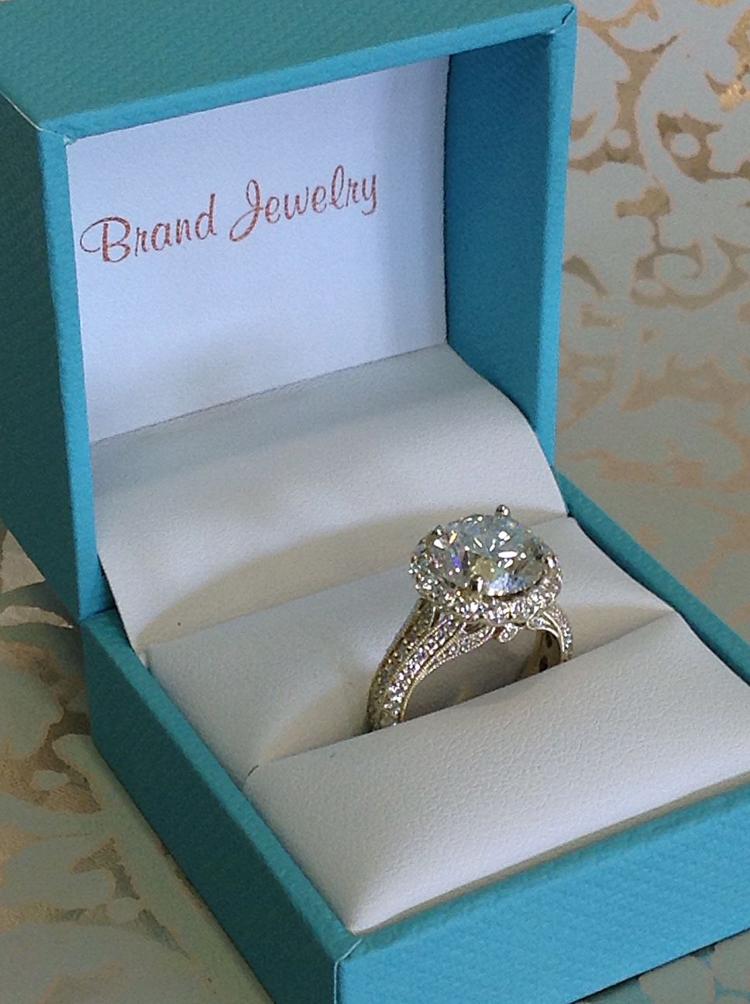 "People should shop in a brick and mortar store and do some comparisons," says Paul Yale, owner of Brand Jewelry in North Wilkesboro.
Yale also recommends quality as the first and most important factor in choosing your gemstone.
"Be wary of diamond certifications and always research the company," he says.
Diamond certifications are documents provided by independent third party labs evaluating a diamond's characteristics. Known as the 4 C's of a diamond, stones are rated in cut, clarity, color and carat.
Yale said there are a couple trusted labs with consistent and reliable grading, but warns couples against online shopping for this important purchase. He recommends speaking to a knowledgeable jeweler to ensure this investment is well made.
For those couples looking for a traditional solitaire ring, Brand Jewelry offers the largest onsite inventory of bridal solitaires in northwest North Carolina and carries only earth-mined diamonds. Lab-grown options have grown in recent years; however, Yale has opted not to offer any lab-grown options in his inventory.
Yale noted the trend in early 2019 was a halo style, but in the last six months, a round cut has taken the lead as number one seller in engagement designs in solitaires.
"Band options have really expanded," Yale said. "Silicone bands are growing in popularity as a second band; inexpensive, lightweight and flexible, they are perfect for an active lifestyle."
The options available for wedding bands are expansive at Brand Jewelry.
"We have whiskey barrel inlaid, antler inlaid and more. Too many to name," Yale said.
Both Travis and Yale indicated the trend for custom or personalized rings extends beyond the bride. The groom's choices have grown extensively over the years allowing for the individual's style to shine through.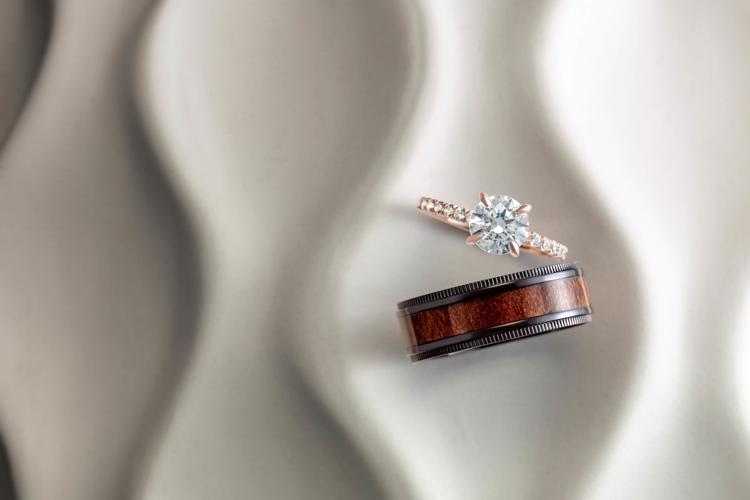 Regardless of the decision to go custom build or single solitaire traditional, your fine jewelry pieces should be cleaned every six months at a minimum and regularly inspected by a jeweler to ensure lasting wear and beauty.