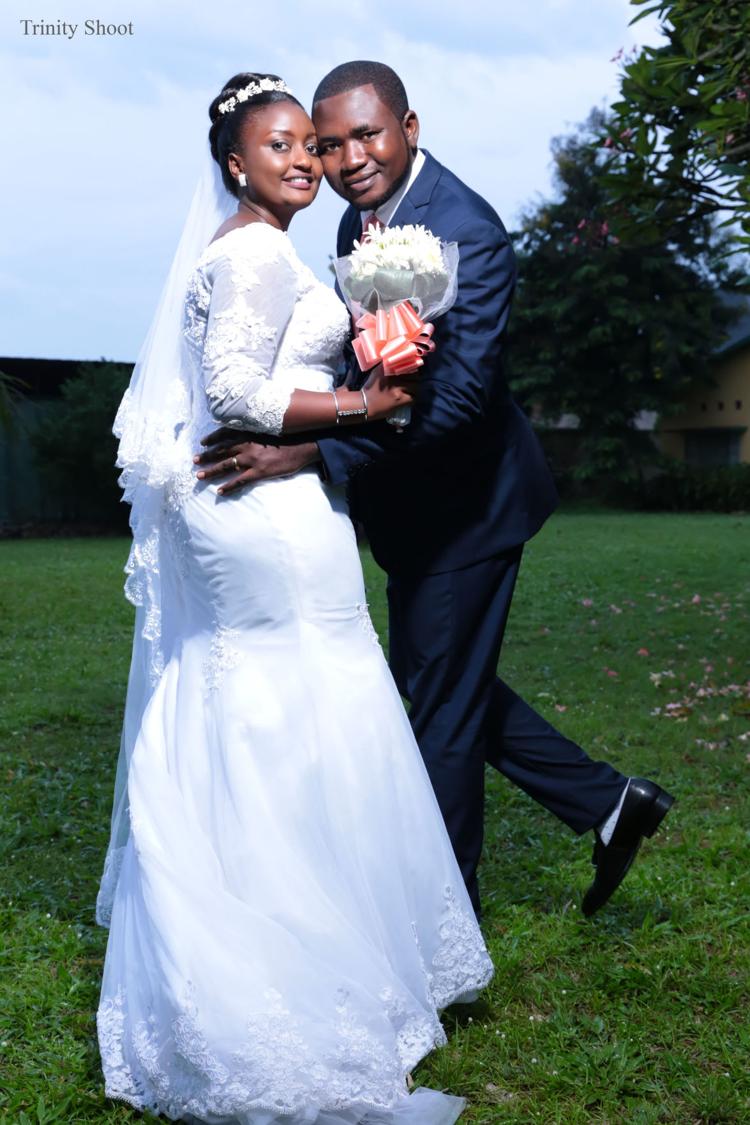 With wedding bells about to ring, can you imagine a would-be groom hustling to get together a bunch of cows to present to his prospective in-laws as a dowry for his bride-to-be? That's the way it used to be in Burundi, and still is in some other African countries.
"In past decades," Janvier Manirakiza explains, the dowry was always a certain number of cattle, accompanied by beer and other gifts. Nowadays it is not about cows any more; it's cash."
"In 2018 I married the woman of my dreams, Gloria Niwemahoro, a woman who encourages me always to take big risks and pursue my dreams," says Janvier.
Janvier is founder and director of Dreaming for Change, a brand-new Burundian charitable project. It feeds 500 Burundian children daily porridge, trains women for micro-businesses, and is about to start a preschool program. Residents of Boone are involved big time in making the project a go. It seems as if Janvier, a Mandela Washington Fellow at Appalachian State University in 2017, is one of our own.
Gloria, a college graduate in business and administration, is a Dreaming for Change board member and aspires to start a for-profit company that solves social problems. She and Janvier are new parents of a son, Favor.
Their wedding story, and that of all successful Burundian weddings, has three parts. The first is the traditional Burundian ceremony.
"I gathered my family and told them the news," Janvier says. "They were so happy."
What follows, Janvier explains, is Gusaba Irembo, a pre-dowry, or introduction ceremony. The groom's father visits the bride's father and announces his son's intention. If the bride's family accepts, the next step is Gukwa, the dowry process. Janvier's parents and a few family members went to Gloria's house to discuss his intention to marry Gloria. They carried such gifts as fruits, groceries and nonalcoholic drinks.
Next comes the payment of the dowry. "It's not really a bride price," Janvier claims, "but rather a way to show the bride's family that you value their daughter." Nowadays, if a man marries an educated bride, the dowry can be $1,100 or more. For less-educated young women who might not even have attended high school, the dowry can begin at $165.
Janvier admits that, because of resigning his media job and starting Dreaming for Change, he was having trouble finding enough money for the dowry. What little he had saved, he was using to buy furniture, plus engagement and wedding rings. Luckily, by finding some video consulting gigs, he managed to put together the dowry money.
The second part of the wedding process is the civil ceremony. This is the legal marriage, recognized by a government official. It secures the woman's right to inherit her husband's wealth or for the couple to share their wealth. Men who practice polygamy cannot legalize a second marriage.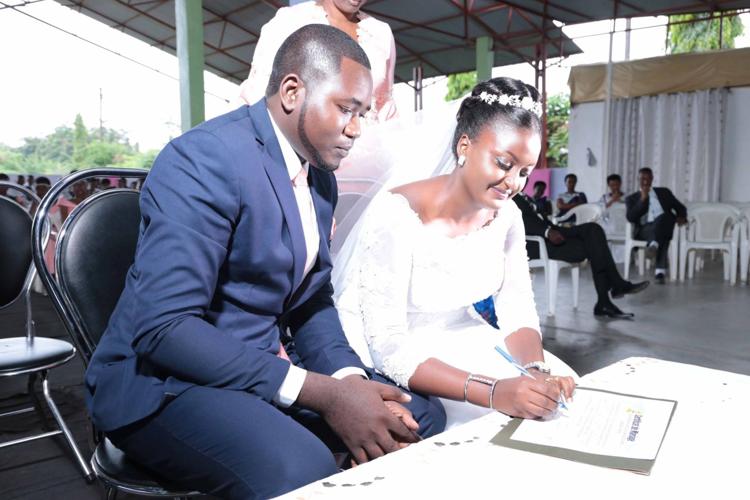 The third part of the wedding process is the religious wedding. In Burundi, the groom is responsible for all expenses and the entire wedding preparation. He must form a committee to help him.
"My committee included 18 people," Janvier says. "The big budget items were the reception hall rent, decorations and drinks. Generally food is not served at the reception. The actual church service is similar to that in the United States."
One big difference between Burundian and U.S. weddings is that two days before the wedding, the bride has to take a pregnancy test. If it is positive, the wedding cannot take place.
On the wedding day the groom and his family drive to the bride's house to pick her up. Women attending the wedding dress in the Burundian traditional three-piece outfit, an imvutano, while the men wear suits similar to those worn in the U.S. The bride wears a typical white wedding dress, and is responsible for choosing the colors of the day.
The wedding reception includes drumming and cultural groups performing traditional songs and dances. Many toasts are made. Every beer consumed is followed by a special toast, Ijambo, which translates, appropriately, to mean "wise words."
Well, a toast to you, Janvier and Gloria! May the wise words shared with you at your wedding light your path for many happy years.