Heavens! How could I be 80 years old? The year 2018 brought me head-scratching thoughts of "Unbelievable! What could I possibly do to celebrate such a mind-blowing occasion?" Then, "Oh! I know! What about 12 virtual mini- volunteer 'vacations' to some of the countries I've always wanted to visit?"
I decided to donate $80 each month to a program somewhere in the world doing unforgettable work to help poor people realize their dreams.
JANUARY. For some strange reason I've always wanted to visit Somalia, a sad, failed, war-torn country best known for the murderous Al Shabaab mob, and for marauding pirates like the ones pictured in the film "Captain Phillips." I read everything about Somalia that I could get my hands on. I imagined landing in Mogadishu near the Indian Ocean with its blazing sun and whitewashed buildings, met by armed guards and an armored van. I was excited to hear of Dr. Hawa Abdi, a gynecologist in her 70s who maintains a medical clinic and huge compound for refugees fleeing Al Shabaab. I was enthralled by her willingness to help poor women with their medical problems. My first $80 went to her project.
FEBRUARY. The most exciting book I've read in years is "Find Me Unafraid," by Jessica Posner and Kennedy Odede, about their work with SHOFCO, (Shining Hope for Communities) in the Kibera slum of Nairobi, Kenya. Kennedy, a young visionary transforming a huge squalid neighborhood, met Jessica, a volunteer from the USA. They fell in love, and started their dream, Kibera School for Girls. I wanted to be there with them! Now I am! My second $80 went to SHOFCO.
MARCH. The second-scariest, perhaps the saddest, country in the world, is Yemen. Thousands of innocent babies, children and adults are being murdered regularly by Saudi Arabian bombs furnished by the United States. Well before the Saudi-Houthi conflict began, I read "The Girl Who Fell From the Sky: An American Woman's Adventure in the Oldest City on Earth" by Jennifer Stahl, a journalist who went to Sana'a, Yemen, to coach a fledgling staff of journalists at their local newspaper. How I wish I could have been that journalist/coach in the exciting city of Sana'a. Then I read "The Monk of Mokta" by Dave Eggers, about Mokhtar Aikhanshali, a Yemeni-American who revived the ancient Yemeni coffee industry by helping poor, remote farmers to resume coffee-growing, sending their beans directly to markets in the USA. What an impressive idea! $80 on the way.
APRIL. I didn't have far to travel for my fourth mini-vacation: Cleveland, Ohio, an eight-hour drive from my Boone cabin, 45 minutes from my Ohio retreat center. In the "Cleveland Plain Dealer" an amazing project caught my eye. A woman named Amber Donovan had started "Open Table" to benefit teenagers aging out of the foster care system. Young women and men have their own open tables, with groups of six adults willing to spend a year to guide them in planning their future paths. How I wished to be such a guide! But since I spent half the year in North Carolina and half in Ohio, it was not possible. Instead I quickly, joyfully, wrote Amber an $80 check and wished her well.
MAY. Between 1968 and 1987 I led 22 mission trip groups to Haiti, working with a children's TB hospital, a school for handicapped children and a center for the deaf. On a recent boat trip to Eastern Europe I met Dennis and Elaine, whose daughter is a leader with S.O.I.L. (Sustainable Organic Integrated Livelihoods), which transforms human waste products into rich compost. For me, S.O.I.L. became a way to reconnect with the poorest country in the Western Hemisphere after their devastating earthquake of 2010. $80 was in the mail.
JUNE. It all started with a woman named Araxi beating a bass drum in an upstate New York summer band. Araxi, nearing 100 years old, was once a skeletal baby dying in a ditch in Armenia during the Turkish genocide of 1918. Rescued by an American missionary, she got a second chance at life. Inspired by Araxi's story, I was glad to hear of Project Agape, a group that provides a hospital, school, orphanage, home repair program and children's Christmas boxes for the people of a very poor, conflict-torn area of Armenia. Surely they could use $80.
JULY. One of my heroes is Jane Ferguson, a public TV reporter who spends time in war-ravaged Yemen. Disguised in a burqa, she travels through Houthi rebel territory, visiting hospitals, where she cradles starving babies and tells stories of the horrors of war. "Action Against Hunger" is not afraid to maintain a healing presence in this most dangerous nation. I am glad to support their work with $80.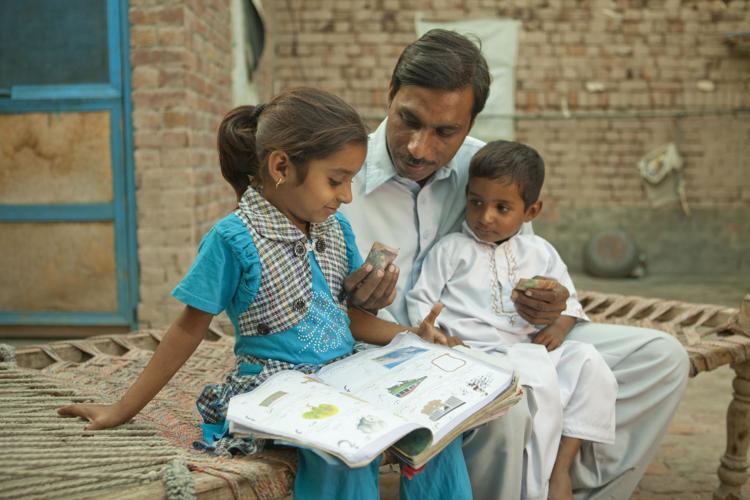 AUGUST. Another country I've always wanted to visit is Pakistan. My friend Evelyn was a missionary there in the 1950s, working at a girls' school. She always throws an annual Pakistani meal for her friends, featuring dal, chapatis and samosas. So I was delighted to find FINCA, an organization that has worked in 21 countries, on five continents, for over 30 years, with a special emphasis on Pakistan. $80 on the way.
SEPTEMBER. What organization has projects in nine countries that are some of my favorite places? "Women for Women," of course. They are Bosnia, Afghanistan, Democratic Republic of the Congo, Kosovo, Iraq, Rwanda, Nigeria, South Sudan and Uganda. What is on everyone's minds? Refugees. Women for Women has a refugee center in Uganda, welcoming women fleeing South Sudan's atrocities, providing them with business skills training. Uganda is dear to my heart because of our work with Marian and Tina in Bulumagi with micro-businesses, so anything that helps Uganda is high on my list. $80 goes to them.
OCTOBER. My favorite public TV commentator, Christiane Amanpour, interviewed Eve Ensler, creator of "The Vagina Monologues," about her work in the Democratic Republic of the Congo with women who had been raped and tortured, victims of the current bloody civil wars. Along with women activists of the DRC, Eve has established "City of Joy," an empowerment and rehabilitation retreat for these women. Dr. Denis Mukwege, who won the 2018 Nobel Peace Prize, performs needed surgery on the women. What a joy to send $80 their way.
NOVEMBER. Because of our commitment to and recent volunteer trip to Mother Miracle School in Rishikesh, India, my friend Diane and I of course perked up to hear that Christine Dave, a Boone woman of Indian heritage, has established EDGE (Education for Girls' Empowerment), a school for 40 girls in India. Christine invited us to chai, and we chatted about our two projects, hoping that somehow we could keep in touch, and perhaps become sister schools. $80 went to EDGE.
DECEMBER. As I sat in my cozy chair, a roaring fire in the woodstove and a cup of chai in hand, the idea for my 12th mini-vacation arrived on MSNBC. A favorite commentator, Lawrence O'Donnell, made a plea for his pet project, the United Nations program K.I.N.D., "Kids In Need of Desks," in Malawi. He showed kids scattered on the ground doing schoolwork, then the same kids seated at beautiful mahogany desks, huge smiles on their faces. What a way to end my year of mini-volunteer vacations. Would I do it again? Of course! $81? 2019? Here we come!