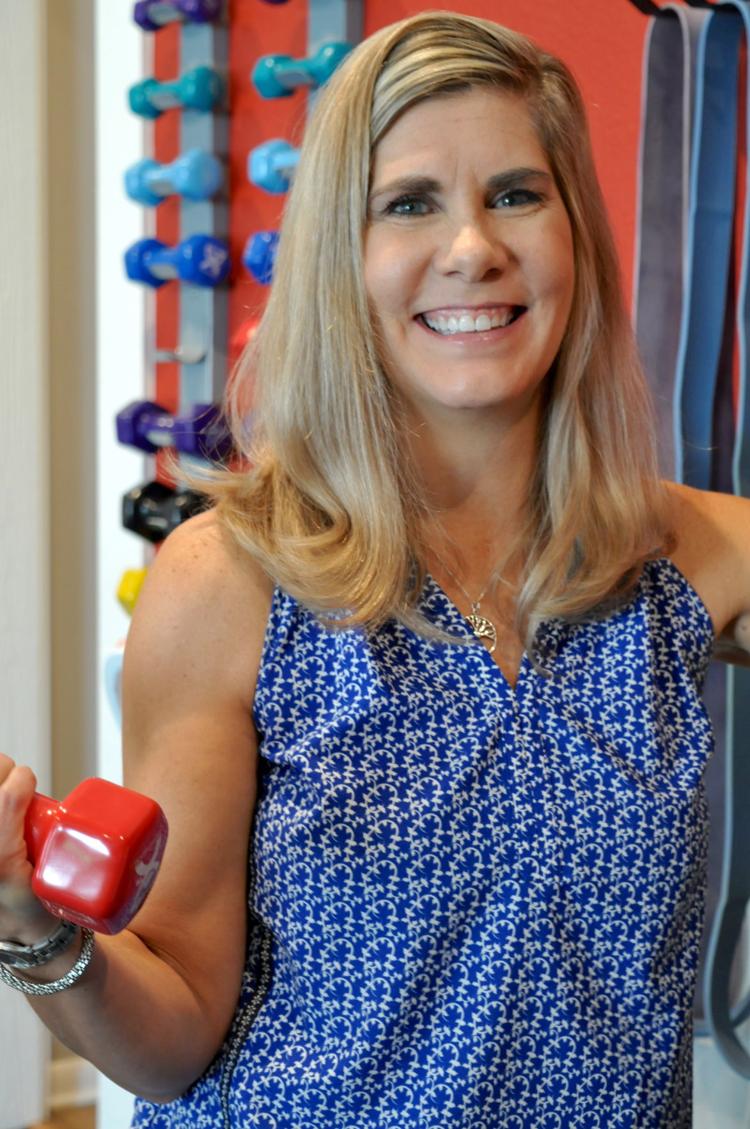 A long list of titles can be used to describe Dr. Tracy-Lynn Schuster: physical therapist, business owner, mother, wife, employer, active community member, fitness and health advocate and dedicated visionary. As longtime patient Josette Glover describes, "Tracy-Lynn is a rock star! She does it all well."
Yet, it is with humility and a welcome honesty that Tracy-Lynn describes her pursuit of a balanced and rewarding life:"We all fall short. We're all human. I am not perfect. I make mistakes. A healthy lifestyle is not always the easiest road. I fall off with my healthy habits at times, and have to steer myself back in the right direction. That is part of the human condition."
With this transparent authenticity, Tracy-Lynn has dedicated her life to the cause of working daily to provide her best for her children, husband, patients, employees and herself.
Always connected to the High Country, Tracy-Lynn and her two older brothers spent summers visiting their grandparents in Ashe County. They were "always outside," wading in creeks, hiking, swimming and any outdoor activity they could find. Raised in Burlington, N.C., Tracy-Lynn and her siblings thoroughly enjoyed their time in the mountains, noting the freshness of the air and the darkness of the nights.
"We were free to roam. It was a time to just be kids, and we loved it," Tracy-Lynn recalls.
With their grandmother, "a total socialite," the grandchildren would make their way through the downtown shops in West Jefferson, visiting someone in every store. Often they would share lunch at People's Drug Store, a venue Tracy-Lynn frequents today.
Coming full circle to find herself as a proud community member and business owner in the vacation place of her childhood did not happen overnight. After graduating from Elon University in 1994 with a degree in economics/business and minor in political science, Tracy-Lynn spent two years in Mali, West Africa, as a health and agriculture volunteer for the Peace Corps.
Of this time, she describes, "It was a life-changing experience for me and one that opened my eyes to health care needs not only in a third world country, but also in my own country. My time in the Peace Corps gave me a chance to really explore my passions and allowed me to understand who I was, what made me tick, and what made me happy. I was given a different perspective of what it is to serve others, and in that I found my true passion."
Tracy-Lynn also learned that "grassroots is not easy." With no knowledge of the language spoken in the village she was assigned, Tracy-Lynn created her own method of note-taking and repetition to bridge the communication gap. More resourceful than she had realized, she also learned that "being comfortable does not have to be part of success." It was a simple, yet challenging time, and one she walked away from understanding "if I can do this, whatever happens in the future, I can handle it."
Returning home with a newfound confidence and a desire to serve others, Tracy-Lynn turned away from her initial plan to become a lawyer and began to pursue a medical degree. However, when Tracy-Lynn's mother was having physical therapy and suggested Tracy-Lynn look into it as a career path, Tracy-Lynn shadowed a physical therapist and "immediately fell in love." She extols, "Physical therapy was perfect, a combination of my love for helping people and my love for fitness and exercise."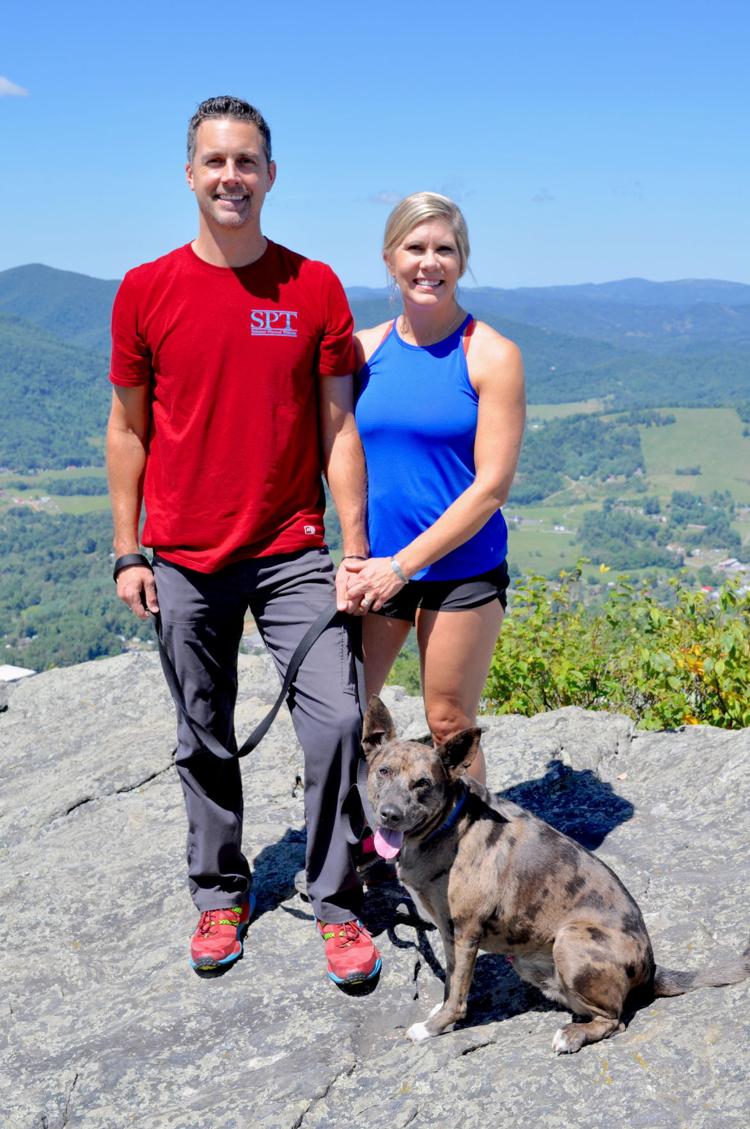 From here Tracy-Lynn says, "I did two of the most important things of my life when I turned 30. I married my husband, Greg, who is also my business partner, and I went back to pursue my doctorate in physical therapy." Achieving this degree in 2005, Tracy-Lynn and Greg began to look for a permanent home in the mountains of North Carolina. Searching a variety of places in WNC, they traveled to Ashe County for a family reunion and Greg asked, "Why aren't we looking here?" Their move to Ashe County soon followed. Tracy-Lynn describes, "We fell in love with the people here and the natural beauty, and we knew we had found our home."
Close to a decade passed with Tracy-Lynn and Greg celebrating the births of their two children, Anderson and Mahaley, and Tracy-Lynn working as the director of rehabilitation services at Ashe Memorial Hospital. Overseeing various programs and therapies, Tracy-Lynn enjoyed her position and the people she worked with, but wanted to be more directly connected to her patients through physical therapy.
This longing to provide a constant source of thorough care and be the agent in helping people regain normalcy in their lives fueled both Tracy-Lynn and Greg's dream to own their own practice. The couple thought about it for many years before they decided to take the plunge and open Schuster Physical Therapy.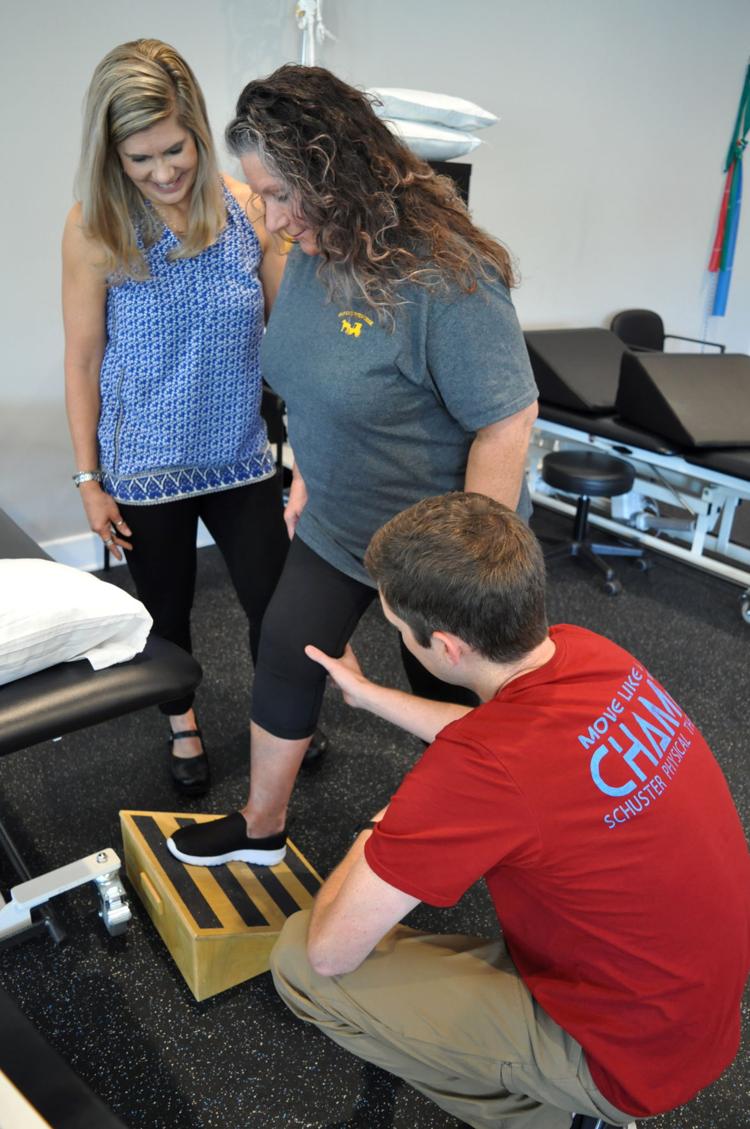 "We did our due diligence, researching and preparing, but it was a big step and a frightening one. Our decision to open our own practice was truly a leap of faith, but once we took the step, it seemed doors opened left and right, and here we are marching into our fifth year serving the High Country. What an amazing five years it has been!" Tracy-Lynn exclaims.
Tracy-Lynn's style of physical therapy involves treatment of the whole person and not just their overt symptoms. Tracy-Lynn explains, "One of the things that attracted me to physical therapy was the time you get to spend with patients. You really get to know the person you are treating, you get to the center of the problem or concern and help them get better." She further asserts, "It is hard to treat the physical without touching the emotional, as they are intertwined so delicately."
Tracy-Lynn's patients thrive under her care. Josette Glover says, "Dr. Schuster has put me back together many times. She treats me like her favorite patient each time I go in. She is thorough. She takes the time to assess what's wrong on a deep level." Another longtime patient, Jimmy Miller, describes his experience under Dr. Schuster's care: "Tracy-Lynn is very nice, extremely knowledgeable, with an upbeat personality. I have gone back to her for any issue requiring physical therapy since my initial back surgery years ago. I have complete confidence in her and her methods. I would recommend her to anyone in need of relief from muscle or joint pain injury."
Another aspect of their business that is handled seriously is the treatment of their eight-member staff, who they describe as a "cool, dynamic, excited staff of people. They are a dream come true." With dedication they regard themselves as the "stewards of our business. We recognize the importance of providing a happy environment for people to work. We take our role as employers very seriously, and recognize that when our staff are allowed to be their own person and when they are loved and appreciated, they offer the best possible care to our patients. There is no 'going through the motions' with our team."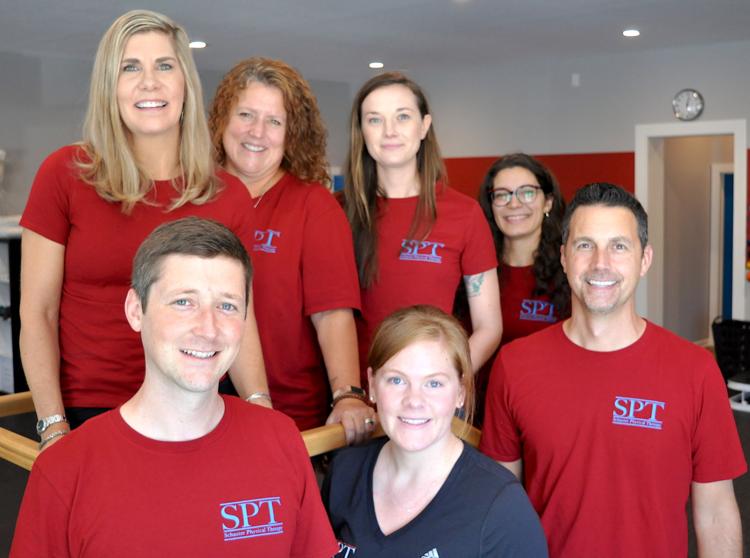 Nick Cameron, one of their physical therapists and the clinical supervisor, describes his work environment. "I love the community-based approach we encompass. SPT caters to the needs of this community. It is also a pleasure to have Tracy-Lynn as a colleague because we can talk candidly about life. She always has a positive outlook even though we may be discussing tough topics or may be dealing with a tough situation."
True to their original vision, Tracy-Lynn and Greg also make it their goal to meet the needs within their community. Greg says, "We feel it is out mission to identify and respond to the needs in our community in the form of classes or programming. We are very deliberate with the things we offer and want to do our part to promote health and happiness in our community. We are just getting started! Also, we want to personally thank Ashe County and neighboring communities for the privilege of trusting us with their care."
With this same careful attention, Tracy-Lynn approaches her family and herself. She describes, "My family is my rock, especially my husband. Our family works as a team, and we each recognize our roles. My kids amaze me. They are kind, generous and helpful. We share our passion for travel, the outdoors and adventure. You can often find us at the top of Mount Jefferson, paddling the New River, mountain biking or backpacking on the AT."
About her own pursuit of a healthy lifestyle, Tracy-Lynn explains, "I am a better person when I live a healthy lifestyle — not only in the way I interact with my patients and family, but in everything that I do! Exercise provides me more mental clarity and energy, allowing me to be more productive and focused. Outdoor activities are some of my favorite ways to engage in exercise. Nature teaches me how to slow down and BREATHE. Living in Ashe County, surrounded by such beauty, makes it easy to stay in touch with the simplicity of what really matters."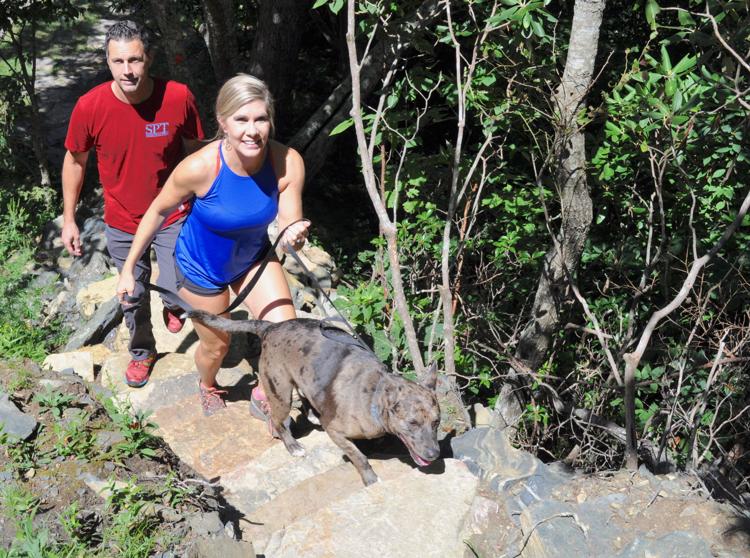 For her patients and the public at large, Tracy-Lynn emphasizes, "Nothing is impossible. Everyone can take steps towards a healthier lifestyle, but they have to honor where they are and start from there. Also, they DO NOT have to live in pain. Despite what others have told them, they do not need to live in pain."
Tracy-Lynn also emphatically promotes "moving every day! Fit in activities wherever you can, and make the most of your time to move." She explains that movement does not have to be a "formal exercise moment." "If you can't find significant exercise time, do something, anything, daily, to stay active."