Every photo has a story to tell, even after the person who captured it is no longer able to tell it.
The late Macie Lane Dove Pietrowicz loved immersing herself into her photography. Her husband—Marky Pietrowicz—says she found value in her work by allowing others to interpret the meaning in her images.
"She was the type of person who would like to take a picture, talk to people and see what they got from it," Marky says. "She really loved meeting and connecting with people through it."
While Macie had plans of growing more in her photography, Marky says she wasn't entirely interested in making a business out of it. Rather than have someone pay her to take photos, Macie wanted to go out and create a piece of art. "She didn't really care about money at all. She just wanted to be happy with doing what she was doing," he says. "She wanted to be doing galleries and have a meaning behind each and every photo."
Macie grew up in Lillington, North Carolina, and graduated from Western Harnett High School. It was while in high school, Marky says, that Macie took a few photography classes, and had since been developing her skills.
"She would spend hours editing one photo to give it a certain type of look," Marky recalls. "Every year she would build on what she needed. She was always watching YouTube tutorials to train herself."
Macie was comfortable walking up to strangers—while out to dinner or walking around the mall—and asking them if they would want to model for her. "She was the type of person who didn't really care to go up to a random person and ask them if they want to meet up or do a photo shoot with her just because she thinks they're beautiful," Marky says.
Tysha Hallman, a fellow photographer, says Macie inspired her and several other photographers in their work. She says she still likes to flip through Macie's photos and is amazed at the details.
"I assisted her on one of her concept shoots, and she was very particular and had her shots thought out down to the littlest detail," Tysha says. "I admire her view of the world and expressing her emotions through her art with such complementing colors. Her editing style always reminded me of cinema stills."
Macie's work has been spotlighted by Whim Online Magazine, PinkDane Images, United Photographic Artists Gallery and the Raleigh Photo Group.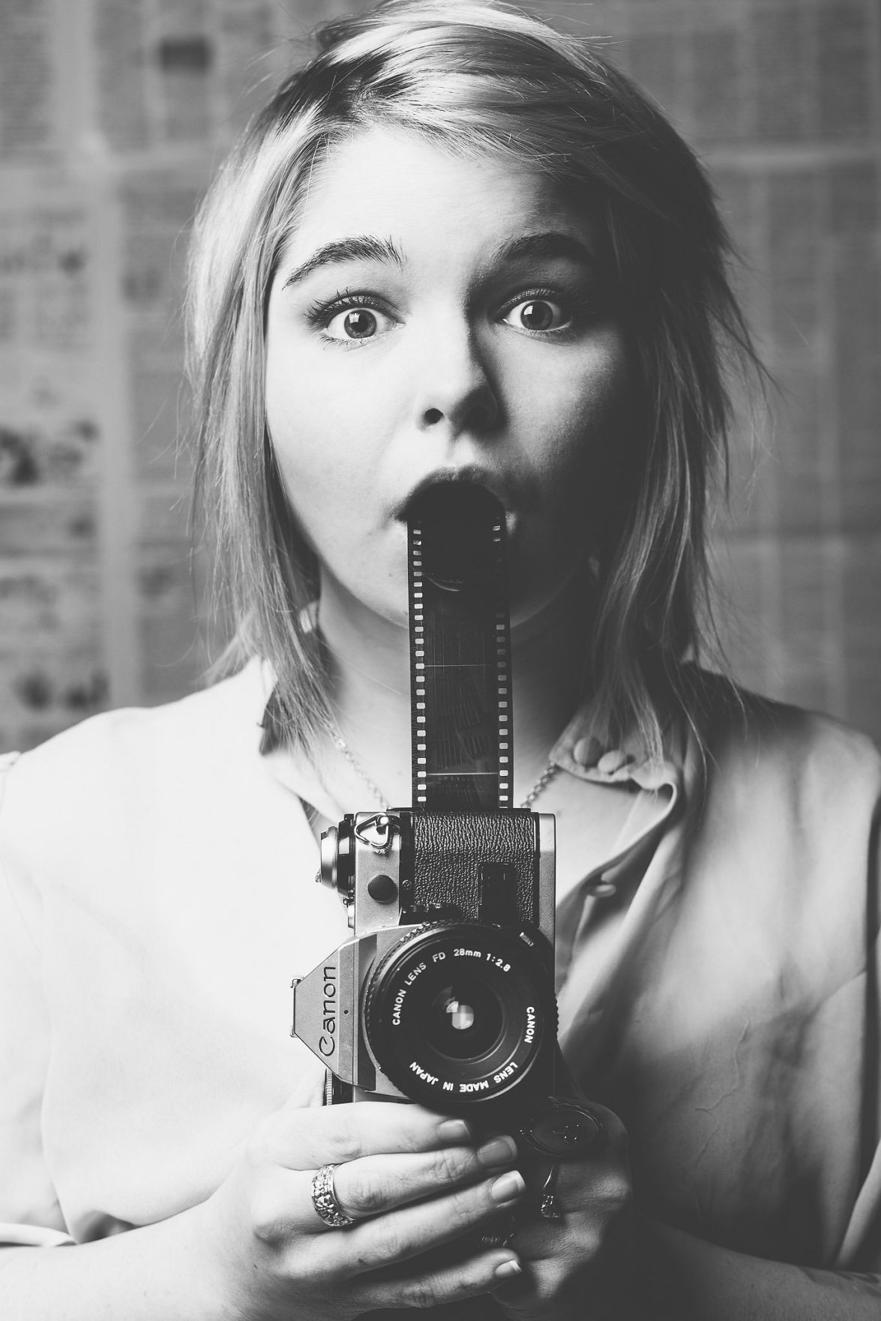 Gone Too Soon
Macie's life ended at the age of 25 in a tragic fire on Aug. 12, 2016. A man later pleaded guilty to second-degree murder, first-degree arson, as well as other charges after setting fire to the Valle Landing shops and apartment building in Valle Crucis where Macie and Marky lived.
They hadn't been living in the area even a year when the fire occurred.
Marky recalled that it was a Friday morning around 5:30 a.m. when Macie woke him up, as flames were engulfing their apartment. He says as soon as he woke up, they were both in full panic mode.
Flames had taken over the front windows, and the windows in the back required a special tool to be opened, which couldn't be found. The couple decided to head down the hallway to exit the building downstairs. As a result of the smoke inhalation, Marky says they both lost consciousness.
"The last thing I saw was Macie putting her hand to her mouth," he says.
The next thing Marky knew, he woke up and couldn't see anything. He was unable to find his wife and had to try to find a way out. "My only option was to go through that window that we had avoided in the first place," he remembers. "I hoped to be able to get outside and back around to where she was, but that didn't happen."
Marky had to climb through the flame-engulfed window, crawl along the roof and jump off. He sustained third-degree burns as well as injuries from the jump. Macie didn't survive.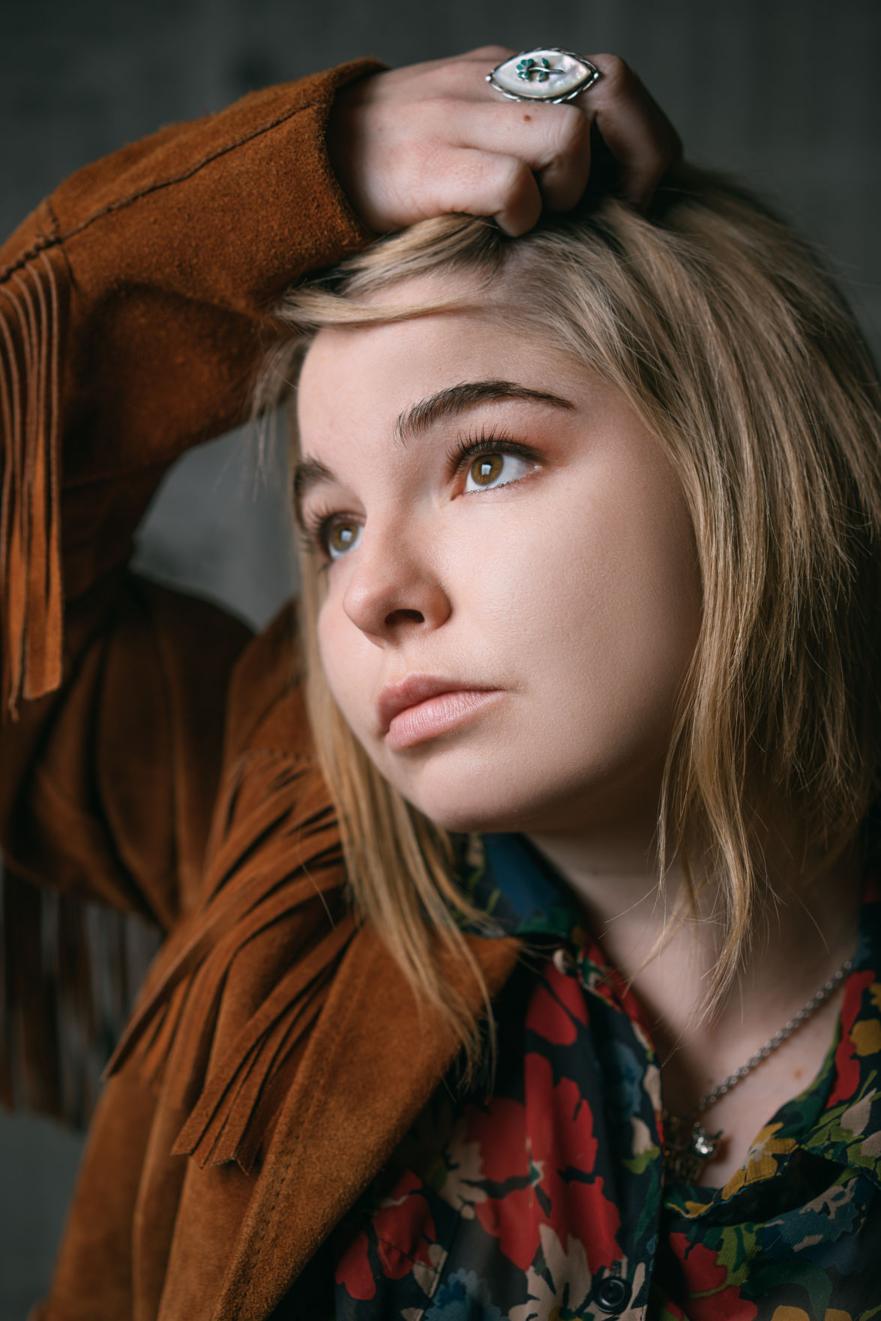 Communal Heartbreak
Gereta Dove, Macie's mother, says losing her daughter breaks her heart so much that often times she can't even bear it.
"I cry and just pray to the Lord to hug my baby, kiss her and tell her mommy misses her and loves her," Gereta says. "I just wish I would've called her every moment of every day."
The family was in a lot of shock and grief after the tragedy, Marky says, and the Valle Crucis community came together to help support him and the rest of Macie's family. Macie worked part time at the Mast General Store Annex, and the people there became her second family. In Macie's memory, Marky says the Mast General Store staff planted a tree and placed a bench in the area. Gereta says the employees and owners of the store still keep in contact with them.
"The community then, and even still, are the most amazing, loving, compassionate people I have ever met in my whole entire life," she says. "That community is nothing but love."
Marky wanted to give back to the community that has been so supportive of him through the tragedy, and last August, he hosted a Musical Chair-ity event in Macie's name. The event raised $1,000 for OASIS, a Boone-based nonprofit organization that serves survivors of domestic and sexual violence. He hopes to continue to grow the event and to hold it closer to the anniversary of the fire. Proceeds from the event are donated in Macie's name "as if she was the one giving the money to them," Marky notes.
Macie's family chose OASIS to receive the event proceeds, as the issue was something near and dear to Macie. While Gereta says that Macie never spoke of her experiences until just a few years ago, Macie herself was a victim of sexual violence. Macie was very passionate about advocating for victims and making sure women were treated respectfully. Macie posted on a blog about her experience with a female babysitter when she was around 9 years old, and the babysitter about 14; she wrote about how the babysitter's abuse affected her in various parts of her life.
It was through photography that she found the strength to talk about her experiences.
"I have just recently started to bring my darkness to light," Macie wrote. "As a conceptual photographer, I am starting to use photography as a platform for exploration and healing."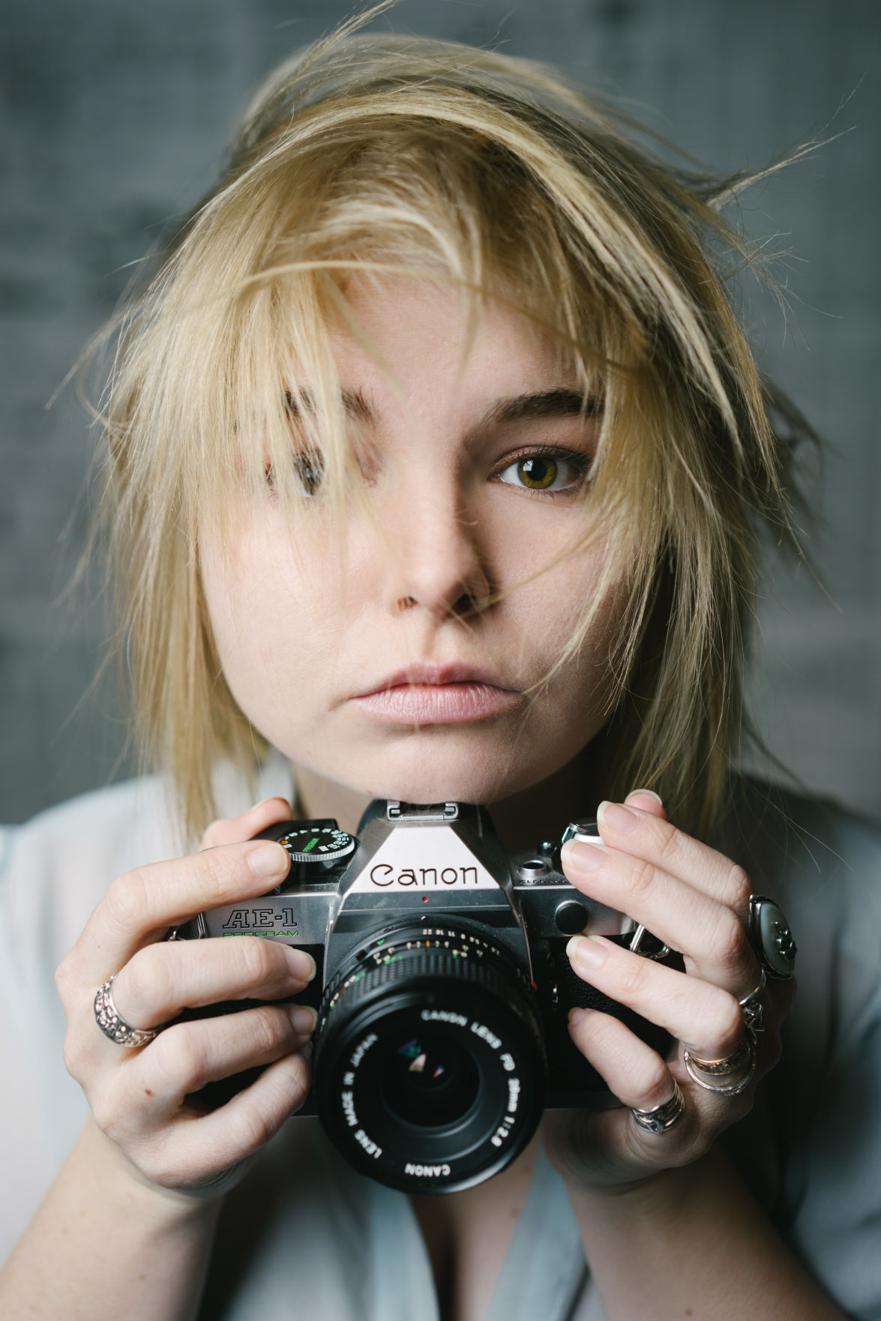 The Girl Behind the Camera
Macie and Marky started dating when she was 16 and he was 17, while they were both working at a haunted maze. Macie loved horror movies, and Halloween became an obsession for them both. The two married in 2011 and moved to Valle Crucis in 2015. Macie loved the mountains and always knew she wanted to live near them, Marky says. They soon fell in love with Valle Crucis. The couple loved spending time at Valle Crucis Park, where Marky says they would often throw a disc or walk along the Watauga River.
Other than Halloween and photography, Marky says the best way to describe his wife is her love for cats. The two had three cats—Quin, Samone and Doyle—that were lost in the fire along with Macie. "She spoiled those babies rotten," he says. "All three would just cuddle up to her. She was the kind of cat mom that would be on the ground, crawling around with them, hiding behind doors and popping out and scaring them. I had it made; I had the life with them."
Macie loved silver jewelry, bandanas, dresses with Vans tennis shoes, turquoise rings, dream catchers and having a cross hanging from her rear-view mirror, her mother describes.
Gereta says her daughter was free-spirited, quirky, and eccentric in a way that drew people to her. She said Macie's former church youth pastor, Rachel Hill, described her as seeing life "through a very special lens."
Tysha remembers her fellow photographer as having a smile and laugh that were contagious to everyone around her.
"You can ask anybody that knew her. She just radiated love," Marky says. "It was a big thing about her, just how easily it was for someone to fall in love with who she was."