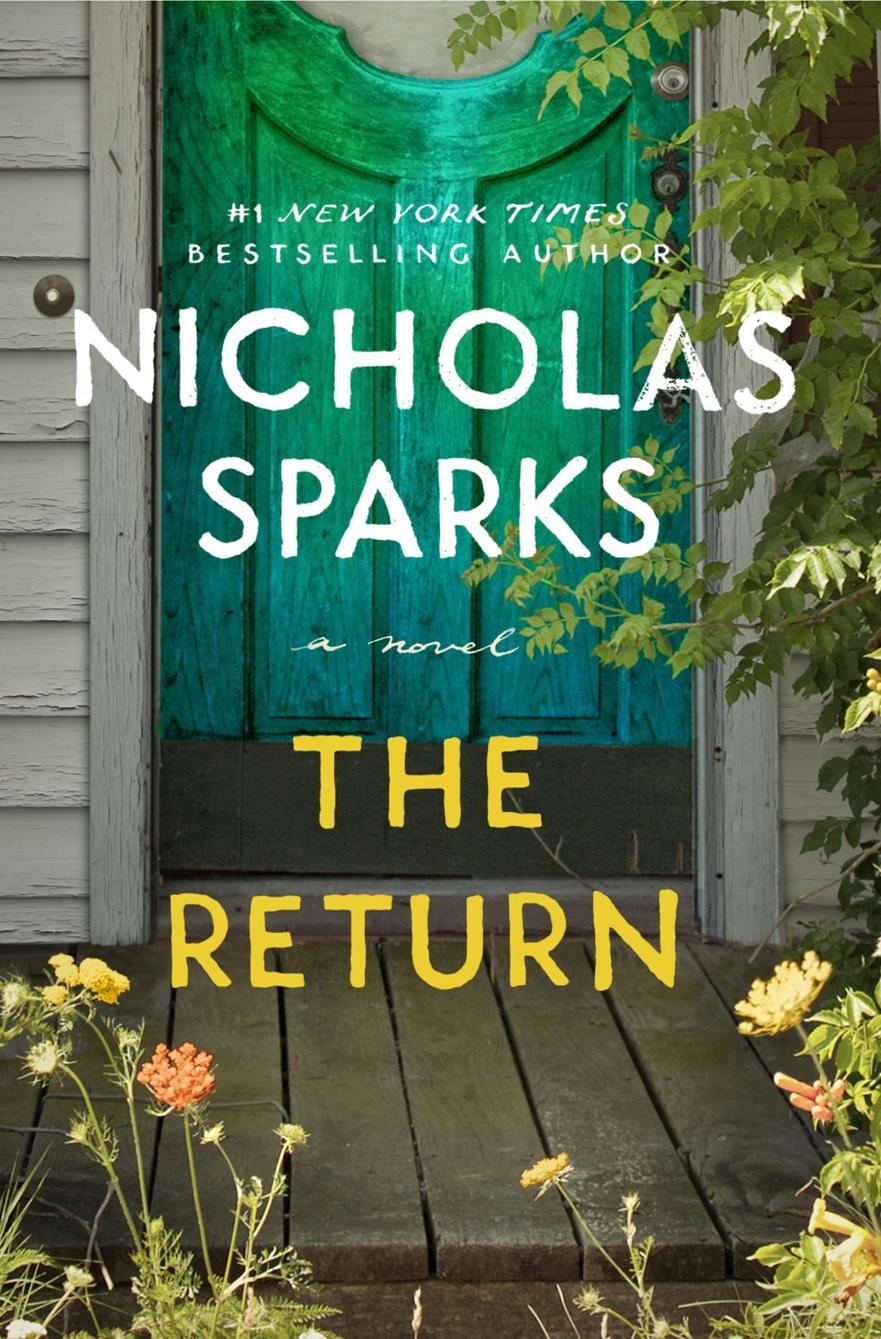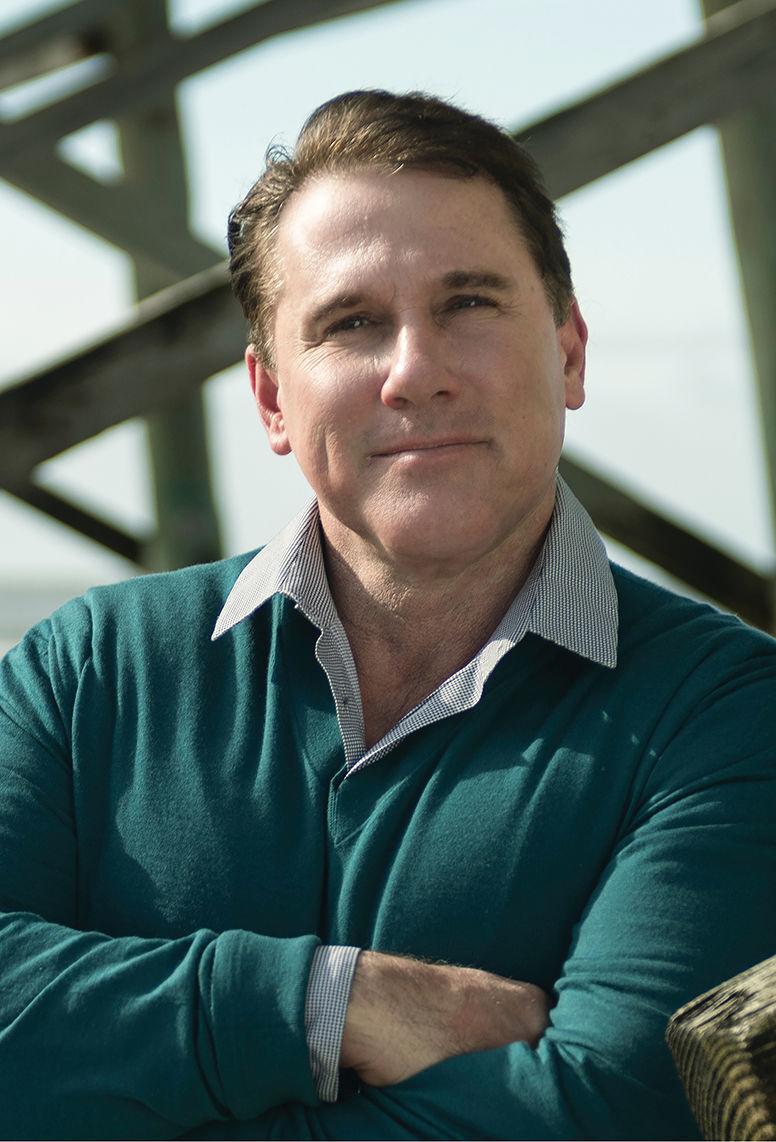 Twenty-five years ago this year, a young salesman working in New Bern, N.C., had more to sell than the pharmaceutical supplies he carried and pitched from doctor to doctor. Nicholas Sparks, then 29, had recently completed a novel — a love story based on personal experiences.
Famously driven, to that point Sparks had written two novels that would not be published, and entertained his entrepreneurial spirit in various occupations — real estate, waiter, starting his own medical supply manufacturing business — in what he has been reported to say was a quest to make his first million dollars before he was 30.
In 1995, the novel he had labored on in his spare time was plucked from an agency slush pile by literary agent Theresa Park. Park saw something special in the work, and within a year, so would much of the reading world. "The Notebook" was published in October 1996 and the debut author made The New York Times best-seller list in his first week. The book would spend the next 55 weeks there.
From that beginning, Sparks has eclipsed even his earlier drive and has published 20 more novels, a work of nonfiction with his brother, Micah Sparks, seen the production of 11 movie adaptations, an upcoming stage adaptation and written for television. His books have sold more than 100 million copies and have been translated into more than 50 languages. His movies have earned worldwide in the neighborhood of $1 billion.
Eclipsing also that first $1 million, Sparks, who still lives in New Bern, has donated tens of millions of dollars to charity, started a school and, a decade ago, seeded a foundation for disadvantaged children.
His success, Sparks says, is because of the fans who early found his books and movies and stayed loyal to the love stories he offers year after year. The year 2020 will not be different in terms of that loyalty.
Sparks's new novel, "The Return" (Grand Central Publishing), is the author's best love story to date, intricately plotted and paced, and with characters who are fully fleshed from the Eastern North Carolina town that is both the novel's setting and the author's adopted hometown, New Bern.
The backstory of Trevor Benson, a military surgeon who loses his career from an explosion in Afghanistan and now suffers from PTSD, is one filled with secrets and trauma that many soldiers returning from war will identify. The stories of Natalie Masterson, a sheriff's deputy, and Callie, a sullen teenager, contain deep secrets of their own. As their lives intersect in a small North Carolina town, Sparks weaves his own brand of regrets, sentimentality and a good dose of humor as Trevor copes with his past in a novel that often reads like a mystery, but at the end is a fully formed love story that will not disappoint his readers.
Speaking about the new novel, and those readers, Sparks recently spent some time with Mountain Times. The following interview has been edited for clarity and length.
Tom Mayer: Three popular North Carolina authors, yourself, Ron Rash and David Joy, each have a new book out this season, and although the regions vary, each is traditionally tied to North Carolina. What is it about North Carolina that the state — and in particular for you, New Bern — so often populates your love stories?
Nicholas Sparks: The primary reason I keep using North Carolina for my stories is familiarity and the fact that it's the state that I call home. It also happens to be a place that's not written a lot about by other than those from North Carolina. There are lots of novels set around the world or in major cities, but very few that use North Carolina as a setting. So there's a freshness and originality to any story that uses North Carolina as a setting. Yet another reason is that geographically, it's a beautiful state and a very varied state. The highest mountain on the East Coast is in North Carolina, and from there the state goes all the way to the coast. You have the unique features of the Outer Banks and places like that, so it tends to enhance the mood of the stories I'm attempting to write.
TM: You are extremely well-traveled — the evidence of that is your book, "Three Weeks with My Brother" — and you have fans across the globe. Are you ever tempted to set a story in another part of the world?
NS: Certain elements of the story, yes. At the same time, using a North Carolina setting in part is one of the things I tend to always do. While I won't say I'll never do it, I'll say that at the present time I'd find it highly likely that future novels will be set in North Carolina — at least in part, as in a novel such as my last one, "Every Breath," in which, of course, one of the characters was from Zimbabwe.
In the novel that I'm working on now, that will come out at a future date, one of the characters lives primarily in New York City. The setting of North Carolina plays a large role in those stories.
TM: Another area that plays a large role in your novels is the North Carolina city you live in, New Bern. From my own time living there, it's apparent that you tend not to fictionalize New Bern in your stories. Especially in your new novel, "The Return," you paint the city as an area I remember well: The businesses and scenery you depict are actual places. While many authors take large poetic license, you go more authentic. Any special reason for that?
NS: In this particular novel, I want to introduce people to my hometown. It was the perfect setting for a story of this type. Obviously, I live here for a reason: the geographic beauty, the small town culture here and everything associated with those two things. A small town in a beautiful area of the world.
TM: That's a good point. Visiting a place we haven't been to in a long time, as is the case with Trevor coming back to his grandfather's home in this story, can promote nostalgia. In fact, if I had to sum up "The Return" in one word, nostalgia would be it. Would you agree? Or do you have a better word?
NS: No, nostalgia is certainly an underlying theme that I cover in many of my novels. It is certainly part of this story in a large way. New Bern was a place where Trevor spent his summers. He grew up in D.C., but he would come to New Bern in the summer and visit his grandfather and of course, it was an entirely different life than the one he lived on the outskirts of Washington, D.C., with two very successful, high-powered parents.
There are a lot of people who think back to visiting their grandparents or their original hometown, and you can't help but hearken back to: This is where I came from — I may be living a different life now, but there were a lot of great things about this place as small or quiet as it was. Those small, quiet places tend to linger in the memory in positive lights.
TM: The characters in "The Return" — Trevor, Natalie, Callie and even those we never meet such as Carl — are wonderfully developed and each is presented with their own challenges. Would you talk about developing Trevor, who has PTSD, Natalie, who is haunted by her past and Callie, who appears to be a sullen teen rebel, but actually has much more depth than that?
NS: Sure. To develop the character of Trevor Benson I spent a lot of time talking with military veterans who struggle with PTSD in some fashion. Some have more intense cases of PTSD. Some have more minor manifestations of PTSD, and the more I spoke with them, the more I began to understand that the consequences of PTSD are as unique as the individuals themselves. While there are some similarities, people react differently. Some have nightmares, some have flash tempers. Some struggle with addictions. Some will say, "I'm perfectly fine — except my hands shake all the time."
It was very sad, and the most important thing I learned from these discussions was that PTSD isn't something the can be cured. It's something that one has to manage throughout the course of their lives. To develop Trevor Benson, I wanted that aspect, and that aspect was not only associated with the explosion, the mortar round and destruction in Afghanistan, but it was also the fact that this mortar round not only blew him up, but it blew up everything he thought he was, his career. And who are we if we suddenly don't know what we're supposed to do?
I really wanted to describe that process of learning to heal while acknowledging that this is a long-term chronic management issue. All of this became the backstory — and current story — of Trevor Benson, and I wanted to make him as real as possible.
Among the techniques of dealing with PTSD is something called distraction. If one is feeling anxious or upset, you try to distract yourself. And so, Callie becomes a little bit of a distraction, and so does the mystery about his grandfather. By thinking about Callie and his grandfather, his mind is on something new. Now, distraction is one of many, many skill sets one has to use. So, I wanted to describe that arc as well.
As far as Callie, she's a very mysterious character — and rightfully so once you learn her story. I wanted the reader to get to know her in the same way Trevor got to know her: little by little, nothing makes sense — who is this person? She is an intelligent and brave teenager. And, she has her own secrets, like Trevor, that have taken over her life.
And, you bring that full circle with Natalie Masterson, who has her own situation she is dealing with, and one that is also affecting her life on a daily basis.
To bring these characters together, and to illustrate that they're all struggling in their own unique ways, one can — at the end of the novel — look back and ask, which one is honestly struggling the most? And, what would I do in such a situation?
You realize that developing meaningful relationships and learning to trust are components of the healing process, and they all do this with one another.
TM: Speaking about relationships, I loved the minor character Jerrold. Talk about your authentic old man sitting on the porch of the general store. Where did he come from?
NS: Oh, I've met such characters many times in North Carolina. Whether at the farmers market, or when I used to live out on Brices Creek Road, I met some people who, very much, served as the inspiration for the character of Jerrold. No question.
TM: Another spotlight in "The Return," and what functions almost as a separate character, is beekeeping. As beekeeping prominently figures in the story, you present a picture of the hive as a self-contained community. A metaphor for an idealized society, or did it just fit the story arc?
NS: It's a little bit of both. I received a wonderful text from a best friend who suffers from PTSD and he noted that had taken up beekeeping as a peaceful form of therapy. It's interesting that the more you learn about bees, the more you want to have a hive in your own yard.
It's a wonderful thing for farms and crops and pollination, and at the same time they are largely perfect communities. In the entirety of the insect animal kingdom, when you're dealing with a 100,000 units that have to work together all the time, it's really quite extraordinary. And you add in, that without them, human life is impossible.
And, little things, how Trevor's grandfather would have a bee sting him in his knee to help his arthritis.
I was in New Hampshire and I was walking my dog and there were these bee hives and there was the beekeeper and he had this beautiful property that he allowed me to walk my dog through. I got to talking with him, and I watched him use a bee to sting his knee. He said, "It takes my arthritis pain away." Sure enough, years after that, it's now in medical literature that that works.
TM: That's a wonderful story. And you've also done something wonderful with "The Return" that I found satisfying at the end: You wrote the novel with a truly bittersweet ending. Why is it that love stories seem to be truer if they end bittersweet or tragically rather than "happy?"
NS: The reality of love goes like this: All love stories, by definition, must end in tragedy. All of them. The more you love, the more it's over. The more it hurts when it's gone. And if it doesn't hurt when it's gone, then the love probably wasn't as real as you thought it was. And that's not only applicable to romantic relationships, but to parental relationships, siblings, friends or even your pets, for goodness sake. But, there comes a time when that relationship is going to end. Every human being has experienced those moments, and on a subconscious level we understand that love is temporary. Its ending is inevitable because we're not immortal.
TM: Before we get to that ending, let's talk about the beginning. "The Return" publishes at the end of September — a bit unusual since your books tend to publish the first week of October. But what's really unusual — due to the global pandemic — will be your book tour. You famously interact closely with your fans. But, I assume that although some events will be in person (https://nicholassparks.com/events/) you won't be signing books for hours and hours, and that some events will be completely virtual?
NS: We made the intent to have appearances because it is important to me to do what I can to help small bookstores and business, and engage with my readers while, of course, making the No. 1 priority everyone's safety. At the present time, the intent is to go out and meet readers. We're working with individual bookstores for ways to make this as safe as possible.
TM: Speaking of signing for hours and hours, would you reflect on 25 years of writing and selling love stories since writing and selling "The Notebook" in 1995?
NS: It's been a thrilling experience. It's been a frustrating and nerve-wracking experience. I've been very blessed in my career. I'm very lucky that my novels found an audience and I've never lost sight of my appreciation for readers.
At the same time, what also hasn't changed is my desire to sit down with every novel and make it the best I've ever written. I tried to do that with "The Notebook," and every novel since then. It is amazing how time has flown. I've been blessed, and acknowledge that I've worked with a number of extraordinary people who have been able to make my success possible.
I will also say that writing is as challenging now as it was with my very first novel. As much as I've learned, it feels to me like I have so much to learn.
TM: Some lessons you've learned very well. The movies based on several of your novels have earned worldwide about $1 billion. Many authors struggle with their novel-to-movie adaptions. Why are yours so successful? And, of course, I have to ask, what's in the works?
NS: They are successful because the movies found an audience, and I'm fortunate that they found that audience relatively early. The fact that an audience likes one, leads to the second and the third and fourth, and I'm fortunate that I caught an early wave with "The Notebook" and "Message in a Bottle" and "A Walk to Remember."
That being said, at the present time, Hollywood is an industry that has been severely affected by the pandemic. As of today, nothing is filming because much of the industry is on hold. I'm hopeful that there will be more films in the next couple of years. We have to wait and see, like in so many other industries, as well.
TM: Before I let you go, I'd like you to comment on something I know is very important to you. Do you have a final minute to talk about The Nicholas Sparks Foundation (https://nsparksfoundation.org)?
NS: Sure. We do a lot of primarily scholarships for disadvantaged and at-risk groups and it's been doing extraordinary well during the past 10 years since it's been founded. I like to think, and I'm hopeful, that people who have contributed know that every dollar has gone specifically to kids who benefit the most.
It's something I'm very proud to have started and be part of.