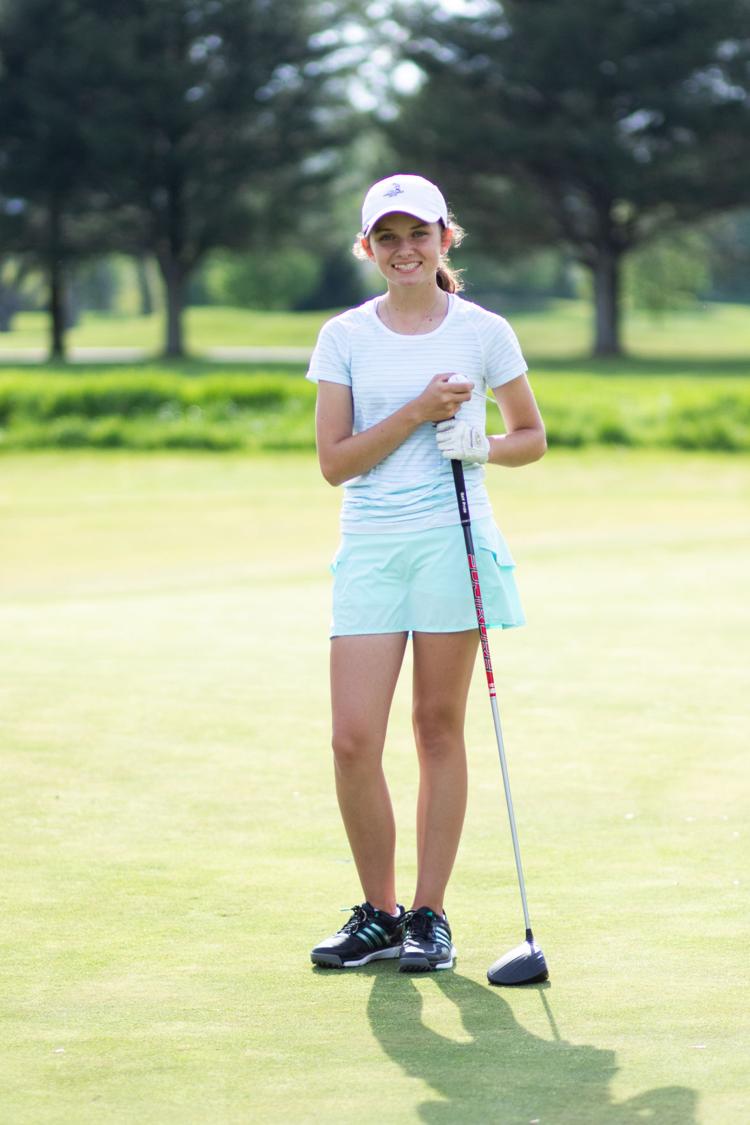 Golf is both a very challenging pursuit and a sport that can be played by people of nearly all ages. In recent decades, golf has increased in popularity and talent levels among women, including here in the High Country.
While men have dominated the golf world over the last century or more, women's golf has been around nearly as long as the sport itself. Early female golf heroes such as Dorothy Campbell in the early 1900s, Babe Didrikson Zaharias of the 1940s and 1950s and Nancy Lopez of the 1970s led the way for more contemporary greats such as Annika Sorenstam, Nelly Korda and Jin Young Ko. The Title IX legislation that evened the playing field for women's sports in the 1970s also opened the door for female golf competitors.
Here in the High Country, players of all ages pick up their clubs and head to the hilly and beautiful golf courses found in the Blue Ridge Mountains.
On the younger end of the scale, one 13-year-old phenom who is already gaining attention around the country is Boone resident Macy Pate.
As she completes her seventh-grade year, Macy is ranked 27th in the Girls Division of the Carolinas Golf Association, which combines both North and South Carolina. That is within an age group that stretches from 11 to 18 years of age, and Macy is the only golfer in the top 65 of those standings to graduate in 2024, as the rest are older and will graduate earlier.
Macy is a regular on the Peggy Kirk Bell Girls Golf Tour, an all-girl golf association that began 13 years ago.
"I try to play golf every day, as best as I can," says Macy. "My Dad got me started with golf, but after I played for about a year, I began to enter tournaments and I really enjoyed it, and it blossomed from there. Once you learn the basics, you go from there. At first, my Dad told me that I had a good swing. So, I decided to keep on going with the game until I didn't like it anymore or I got good at it. It is definitely not an easy sport to learn. Once you get your swing down, then there is the mental factor of the game. I'd say that the mental aspect is 95 percent of the game and your swing is 5 percent."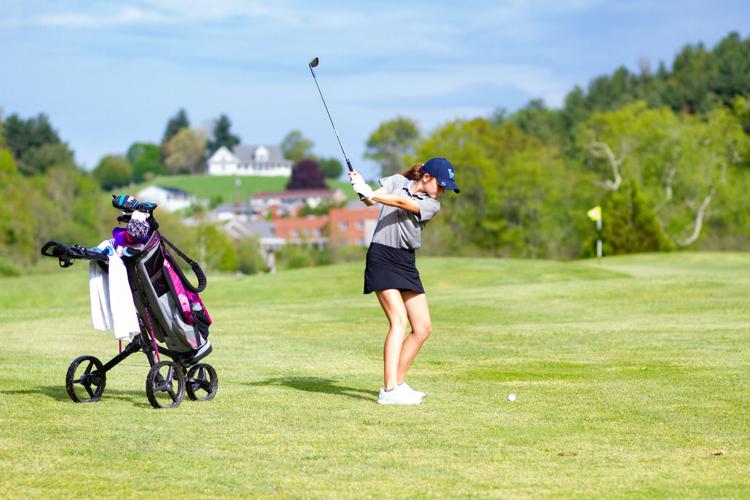 Consistency is the key to playing good golf over a long period of time.
"I still struggle with my golf game at times, and I mainly struggle with the mental side, so I have to keep working on that part of it," Macy says. "Sometimes during a round, you might have your driver working for you although you might not be hitting your irons as good. Or, you might be putting great, but you can't get off the tee or hit your irons very good. But, once you get all three of those things working together, then it can be perfect. Early on, my drives and my putting were the two best things about my game. I am good at reading the greens. My Dad told me that you always need to putt to the high side. So now, I walk around the green and check out every angle."
While you are playing against others on the golf course, ultimately, you are playing against yourself. You are in charge of your own game.
"I once made a putt of about 55 to 60 feet one time in a tournament," Macy recalls. "It felt awesome, although the other players didn't like it, but — oh well. You have to stay a little cool when that happens, but you might have to throw in a little fist pump here and there. I practice putting at my house and everywhere else I can because that is the main part of your game. If you can putt, you can play a good game. As for my short game, when I go to the golf course I work on my chipping game first and then go back and forth from the driving range. I figure that if I can get good at chipping and putting, then I can be one step ahead of everyone else."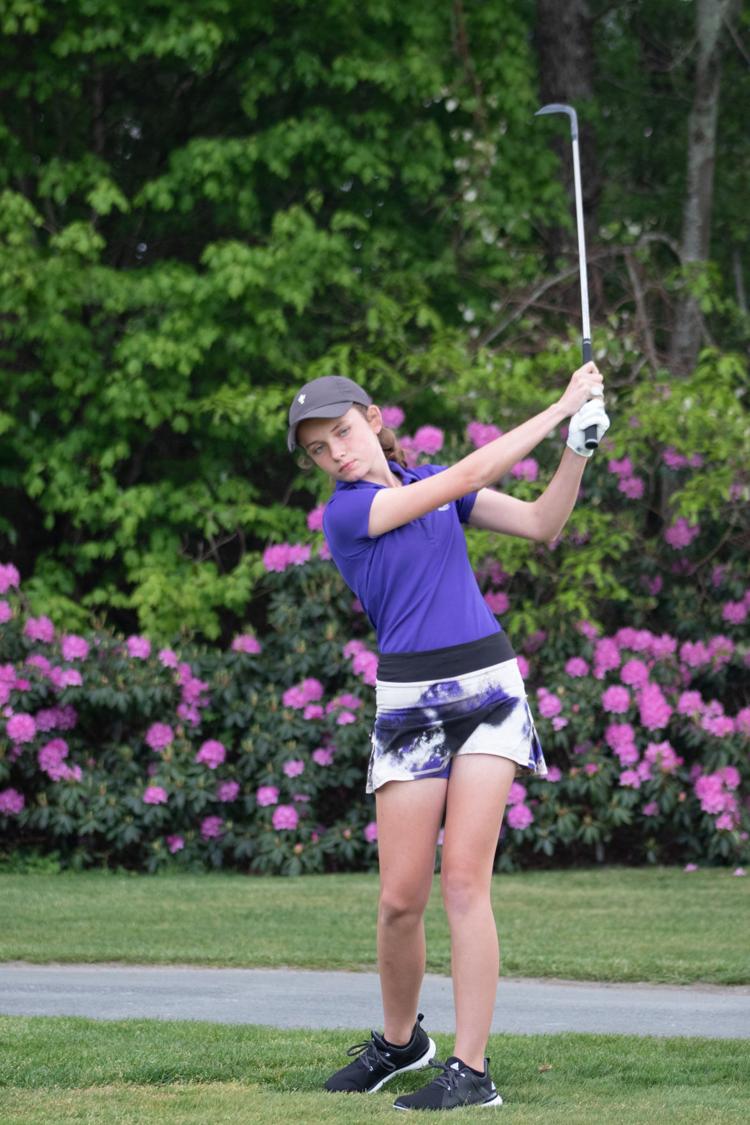 Macy has succeeded in tournament play while competing against girls who are much older at times.
"I play tournaments year round," she says. "I play a lot of both the Peggy Kirk Bell Girls Golf tournaments and Carolinas Golf Association tournaments, although last summer I also played in some USGA tournaments. My handicap is 2.9. It is always fun to play against 18-year-old golfers that are seniors in high school, although some of them do not like to play with a girl that is a lot younger than they are, and they really don't like it if you beat them. It is a very competitive sport. Everybody wants to win."
Macy's next move is to play for the Watauga High School girls golf team with coach Jamie Wilson.
"I definitely want to play golf when I am in college," Macy says. "It is my goal to play at a Division 1 school. If it ever works out that I get to play on the LPGA Tour, that would be awesome. But right now, I am working on my game so I can play at my high school and in college. Colleges are not allowed to talk to you or recruit you until you are a junior in high school, so I have a ways to go yet."
Macy's favorite professional golfers are Jack Nicklaus and Tiger Woods along with Moriya Jutanugarn and Brooke Henderson of the LPGA.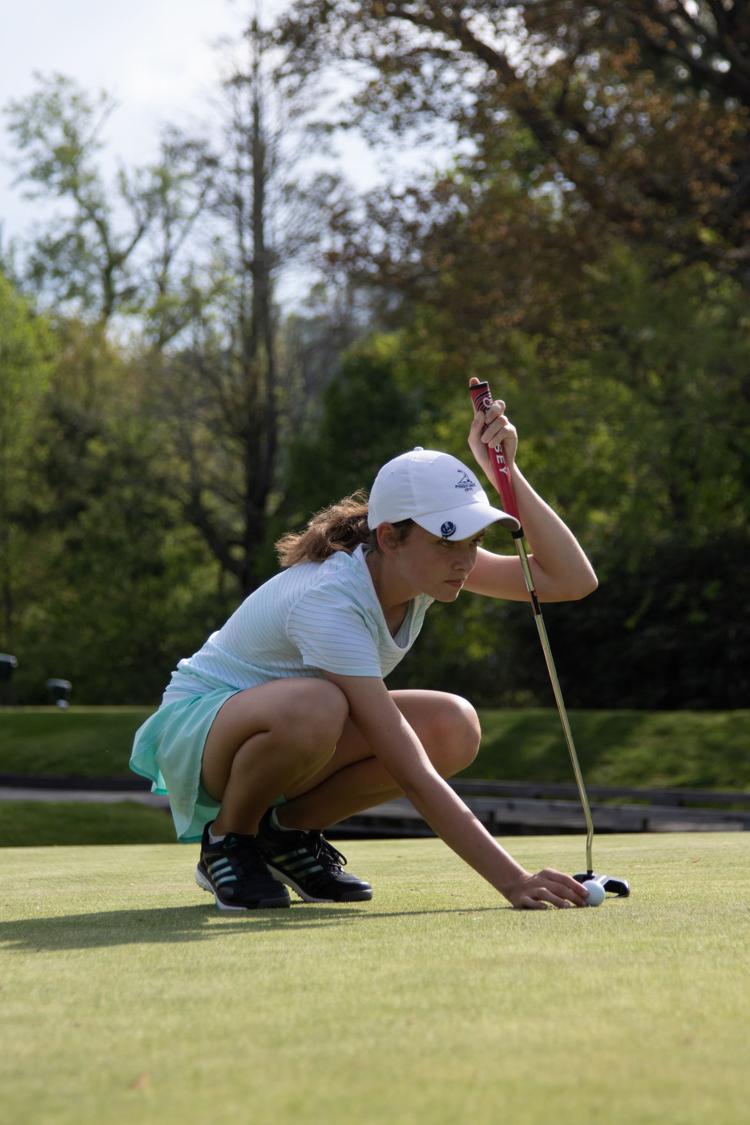 At this point in her life, Macy is still enthusiastic about the game, even though she plays it almost every day, sometimes practicing in the mountain snow.
"I love golf because it is always going to be a challenge and it will never be easy," she says. "Even for top tour players, it is not easy. It is different. There are a lot of people that don't play golf and they don't understand that I play in tournaments almost every weekend and that I practice almost every day. Golf is very important to me. There are times when I do get frustrated with myself if I am making errors that I shouldn't be making. But during a round of golf, I know that I still have a lot of shots left and I can always turn it around, so I think, 'Don't get mad, get even.' A lot about golf is not about what you remember; it is about what you forget."
Heather Brown, coach of the women's golf team at Appalachian State University, knows about golfing in mountain conditions. Brown grew up in Connecticut but came to ASU to play golf in college. After graduation, she became a club pro at various courses around the country, but came back to the mountains when the ASU women's golf coaching position became open 11 years ago.
"This was an opportunity that I am glad came my way because I have nothing but great memories of my time here at ASU," Heather says.
As for recruiting good golfers to a mountainous region that can be challenging due to the weather, Brown's best results happen when she can get a potential golfer to see the university and the surrounding natural beauty in person.
"We have excellent indoor facilities, and you can drive a short distance down the mountain to play in Lenoir at any time," Heather notes. "Really, the university sells itself. If I can get somebody on campus, especially a recruit that has no idea what it is like here; then all of a sudden their eyes are opened up and it becomes a lot more attractive."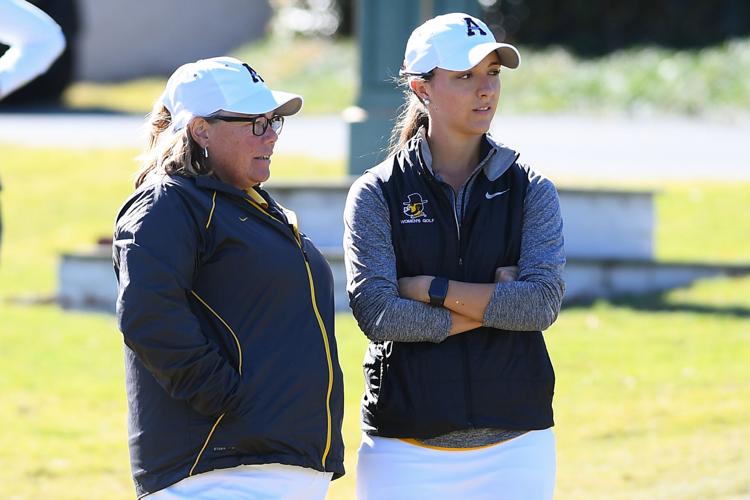 ASU's women's golf team is in the Sun Belt Conference, and each year, the Sun Belt Conference Championship is the biggest tournament on the schedule.
"In recent decades, golf in the junior ranks has become very competitive, and collegiate golf is very good as well," according to Heather. "There are a lot of golfers from overseas in the highest rankings of the sport, but over the last decade or two American women's golf has become a lot better. We are catching up now to the international women's golf scene."
Golf provides physical and mental activity, a social outlet and an opportunity to enjoy the outdoors, which makes it a great game for middle-aged and senior players as well.
In the Linville Land Harbor community located in Linville, Pamela Patrick is the chairperson of publicity for the Linville Land Harbor Ladies Golf Association. There, community members are eligible to join the association, which oversees weekly tournaments.
"I'd say that the average age of our 18-hole tournament club is 55 to 65," says Pamela. "I have never been on a golf course that wasn't beautiful. When you play, you are outside in beautiful vistas and scenery and you're having fun. With our golf association, you can play at a competitive level or you are just there to have a good time, and you are not worried about your handicap. There is a wide range of enjoyment to be had for ladies who want to be outside and hang out with other ladies and learn the game. And, from my perspective as one who lives in Florida over the winter, there is little to no humidity here in comparison. The air is nice and refreshing and even on our hottest days, you can do an 18-hole round of golf and feel good."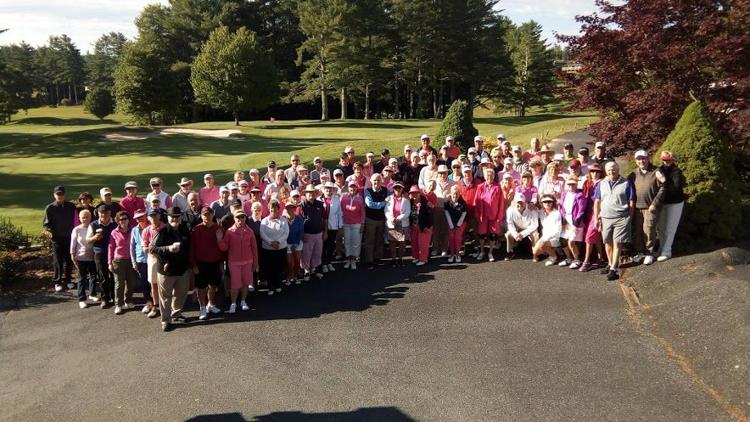 No matter what age you play golf, a little competition will get the blood moving in a good way.
"I think everybody goes into a round of golf thinking, 'I want to play my best game,'" Pamela says. "One of the things I like about golf is you are focusing on your own play. If someone plays better or worse than you, it is not going to affect your handicap.
"I used to tease my parents because they took up golf after they retired, and I'd say, 'What are you doing, chasing this little white ball on the grass? You must be crazy.' But, they were having a great time. Eventually, I took it up and it is the hardest game I have ever played. And yes, it can be a head game. But, one of golf's best characteristics is it allows all ages. You are outside and active and having fun."