While the terms quarantine, shelter in place, personal protection equipment and social distancing have become the language of 2020, for the reader these concepts carry an additional meaning. More time at home, for the person who loves to travel through the worlds of stories and books, means more time to read, more time to tackle the stack of books that are constantly piled on our desks, nightstands and bookshelves.
The coronavirus quarantine, in many ways, gives readers permission to do what they have secretly always wanted to do: read without time constraints.
For several area book clubs, COVID-19 has restructured the well-established logistics of meeting together to talk about a common book. In college classrooms, professors are reframing the activities connected to a common read for first year students. Readers of all ages are adjusting to having more time at home to read, yet struggling to find a balance when both work and play take place in the same space. Despite the underlying uncertainty of the times, these readers and club members are covering new reading territory and finding a way to use this time to mark off some of the books on their lists.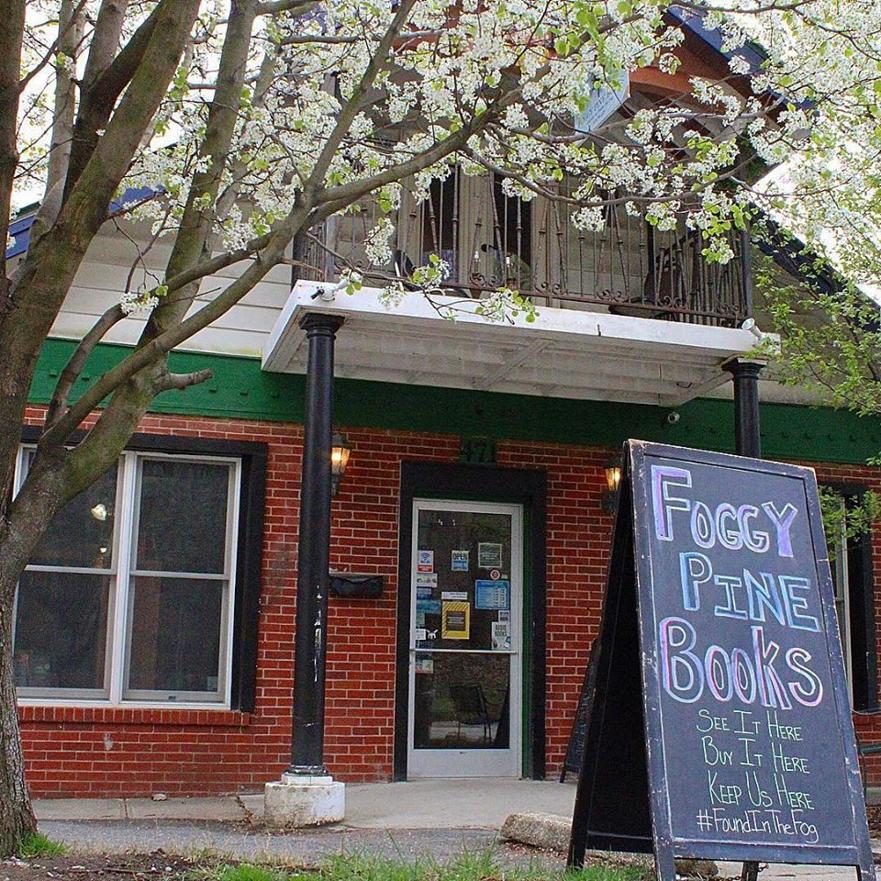 Mary Ruthless, owner of Foggy Pine Books, hosts two book clubs through her store. Foggy Pine Book Club meets on the last Saturday of the month at 7:30 p.m. "A general interest book club that is available to the community," members decide together on selected titles and, currently vote through an Instagram poll. Recent titles include The Tale of the Genji by Murasaki Shikibu and Sugar Run by Mesha Maren. Their current book is Gingerbread by Helen Oyeymi, which members would discuss in late July via Zoom.
The Foggy Pine Science Fiction Book Club meets on the last Thursday of each month at 6:30 p.m. These books are selected using a similar format of voting. Recently they have read and discussed Witches of Ash and Ruin by E. Latimer and The Winter of the Witch by Katherine Arden. They will discuss The City in the Middle of the Night by Charlie Jane Anders on Zoom in late July.
Both of the Foggy Pine clubs have continued to meet through Zoom since March. With a regular membership of 8-10 participants, these clubs continue to welcome new readers. For more information, visit foggypinebooks.com.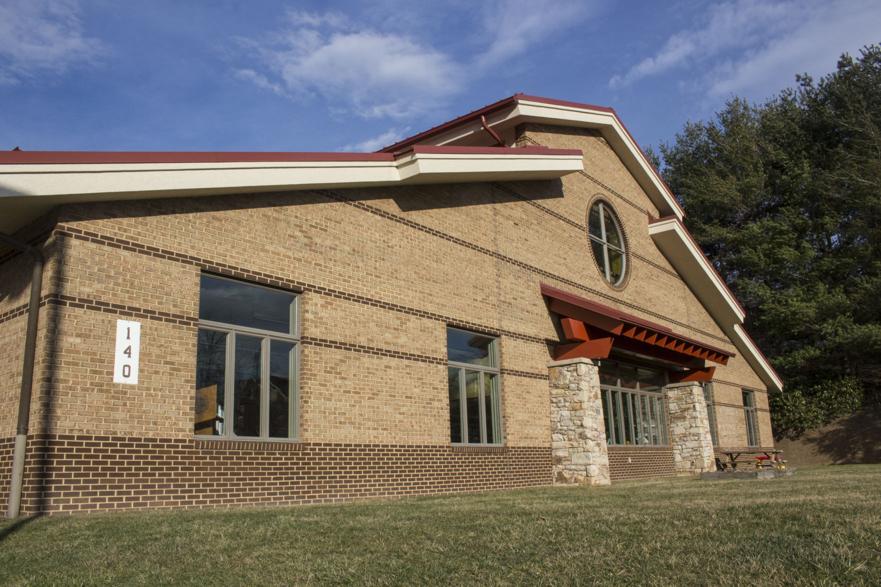 Watauga County Public Library
Watauga County Public Library has also found new ways for their book clubs to "meet." Although the library has reopened, these clubs will continue to meet virtually through the end of 2020.
The library's longest running book club, the Book Bunch, meets monthly with facilitator Deborah Sluder. Taking the suggestions of members, New York Times bestseller lists and NPR recommendations, members of this club vote for 11 books per year primarily in the general fiction genre. Using sites such as litlovers.com, Deborah creates a list of discussion questions and sends these to readers before they meet. These questions become the springboard for their discussions.
In March the 10-15 Book Bunch members discussed Where'd You Go, Bernadette? by Maria Semple. Since that time they have met monthly to discuss what members are reading individually and to discuss ways to continue their club in a virtual format.
Tapping into the mystery, suspense, crime and psychological thriller genre, Angela Constantino leads the library's Cook the Books club. With 15-20 regular attendees, members have met monthly to talk and "eat" books. Using the book as the theme, members have enjoyed snacks and food items that represent the clues that lead to the book's final revelation. In March, readers met to discuss The Silent Patient by Alex Michaelides. Since that time they have met virtually to discuss individual reads and to consider virtual options through the end of the year.
During the past year, the Watauga library has hosted a community-based book club for adolescents and adults with Down Syndrome, autism, cerebral palsy and other intellectual and developmental disabilities. Through Watauga Opportunities, this club met bi-monthly to read books together in a "round robin" discussion format. With 7-10 regular members, readers enjoyed a series of short stories followed by lively discussions. Although this club has not been able to meet since March, the facilitator, Judith Winecoff, hopes they will be able to come back together in 2021. 
Coming off of the tremendous success of last year's Common Read, Just Mercy by Brian Stevenson, ASU's Common Read Director Don Presnell has high hopes for the 2020-2021 selection, Rising: Dispatches from the New American Shore by Elizabeth Rush.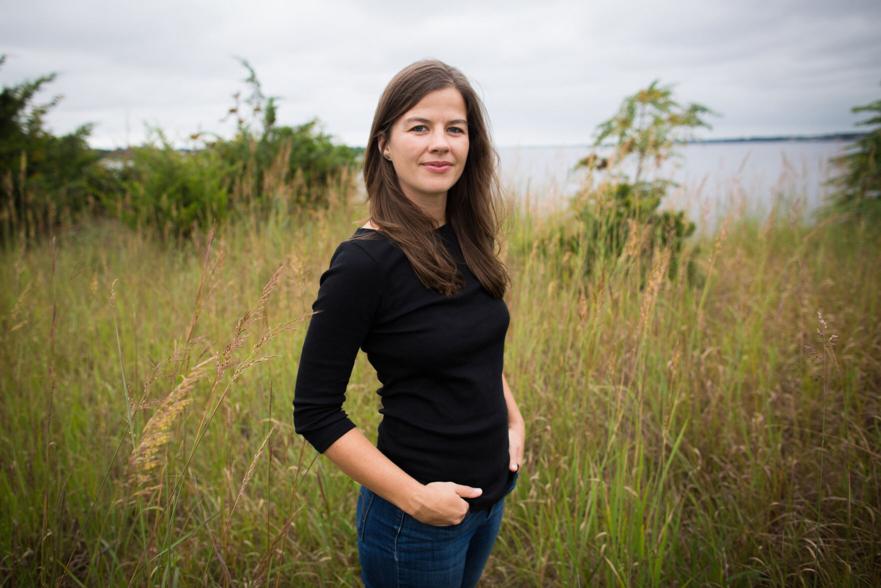 Chosen one year in advance, the ASU Common Reading Committee reads through a list of recommendations during the summer and votes on the First Year Seminar Common Read for the following school year. Designed to overlap with various interdisciplinary subjects, first year students engage with this book throughout both semesters of their first year at ASU. This program provides opportunities to meet the author through readings and book discussions.
While the format for this year's discussions and events could be different, Presnell is looking for ways to keep the momentum for this book selection going and looks forward to many insightful discussions about the book's focus on climate change.
Readers Share Their Recent Selections
A lifelong avid reader, Alice McKinney of Crossnore says, "I read every spare minute I can get. I carry a book with me just in case there is an opportunity to read." Although she found it challenging to read at the beginning of the pandemic, Alice has found herself "reading lots" as this unusual period continues. She recently completed The Scottish Lowlands series by Liz Curtis Higgs and is currently reading Sue Monk Kidd's latest book, The Book of Longings.
Noelle Gates of Plumtree describes her love for reading as "books are a comfortable place to go, a way to learn, a way to handle life when it is difficult." Her choice in books "really depends on what is going on in my life." For her, it has not been COVID that has altered her reading habits, but her 10-month-old, Scarlett. However, during the weeks of staying at home, Noelle returned to her favorite series, Harry Potter, and enjoyed the comfort of revisiting the lives of the beloved characters found in those pages.
Although she has continued to read throughout the pandemic, Elaine Priesmeyer of Atlanta explains: "I read a lot; however, I haven't been reading as much. I have been working so much more from home. My down time has been compromised." Elaine has enjoyed Nineteen Minutes by Jodi Piccoult and The Hate You Give by Angie Thomas. Yet, she describes that she has recently found herself reaching for titles that are not so emotionally involved such as the Tess Monaghan series by Laura Littman. "I needed something lighter to fix my mind on," Elaine explains.
Valerie Mooney of Asheville describes, "I am an avid reader, yet one who is sporadic in intensity." She typically finds herself reading 3-4 books at a time followed by a couple weeks with little reading at all. She explains that reading during COVID-19 has been "frantic and insatiable due to feeling too restless at times to read and alternately devouring books." Her recent reads include The Titan: The Life of John D. Rockefeller by Ron Chernow and I'll Be Your Blue Sky by Marisa de los Santos. She is currently reading I'm Still Here by Austin Channing Brown and highly recommends it to other readers.
Jill Priesmeyere of Alexandria, Va., explains, "Reading is something that takes me away from the real world." Although it is difficult to find a balance with work, life, and reading, Jill has noticed changes in her habits since the March 2020 crisis began. While working from home, Jill has found ways to establish "this is the time I spend with a book." She has also discovered ways to utilize audio formats of books while completing chores and running. She does "prefer to hold an actual physical book," but also enjoys various options in accessing books. She has recently read Nineteen Minutes by Jodi Piccoult and Where the Crawdads Sing by Delia Owens. She is currently listening to The Poisonwood Bible by Barbara Kingsolver.
Rising fifth-grader Violet Greene of Dahlonega, Ga., says, "I love to read. I just finished a book series, The School for Good and Evil by Soman Chainani that's kinda for all ages." She explains that during this time at home she has "gotten to read a lot more." She says, "I can just sit down on the couch and read, and I like it." She enjoys "a lot of adventure and fantasy that ties to real life." When asked why she prefers books in a series, she explains, "Some books you just never want them to end."
Book club members and readers everywhere share that same sentiment. On a summer family beach vacation in South Carolina several years ago, I kept trying to get my grandmother's attention. Finally, she carefully marked her book, (The Power of One by Bryce Courtenay), turned and said, "Hollie, I'm in Africa right now. What do you need?" The same is true for readers today. We are at home, we are semi-quarantined, but our minds, through the portals of books are traveling, learning and exploring. Readers have the advantage. We are the frequent fliers of mind travel.