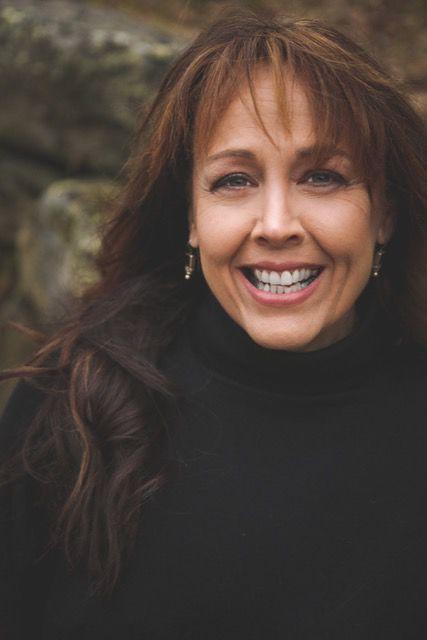 On a rugged, one-acre plot five minutes from Boone, third-generation farmer Shari Smith is tending her crops.
Unlike her father and grandfathers before her, Shari's crops don't sprout from the land. From the fertile soil of Working Title Farm, the outputs are songs and books and pieces of art.
And the farmers? They're some of the South's best authors, songwriters, musicians and artists, who worship the Southern literary gods and seek to reveal truth through their crafts.
For days or weeks at a time, Shari's invited guests gather at this creative retreat to collaborate, create new art — and to have a good time doing it.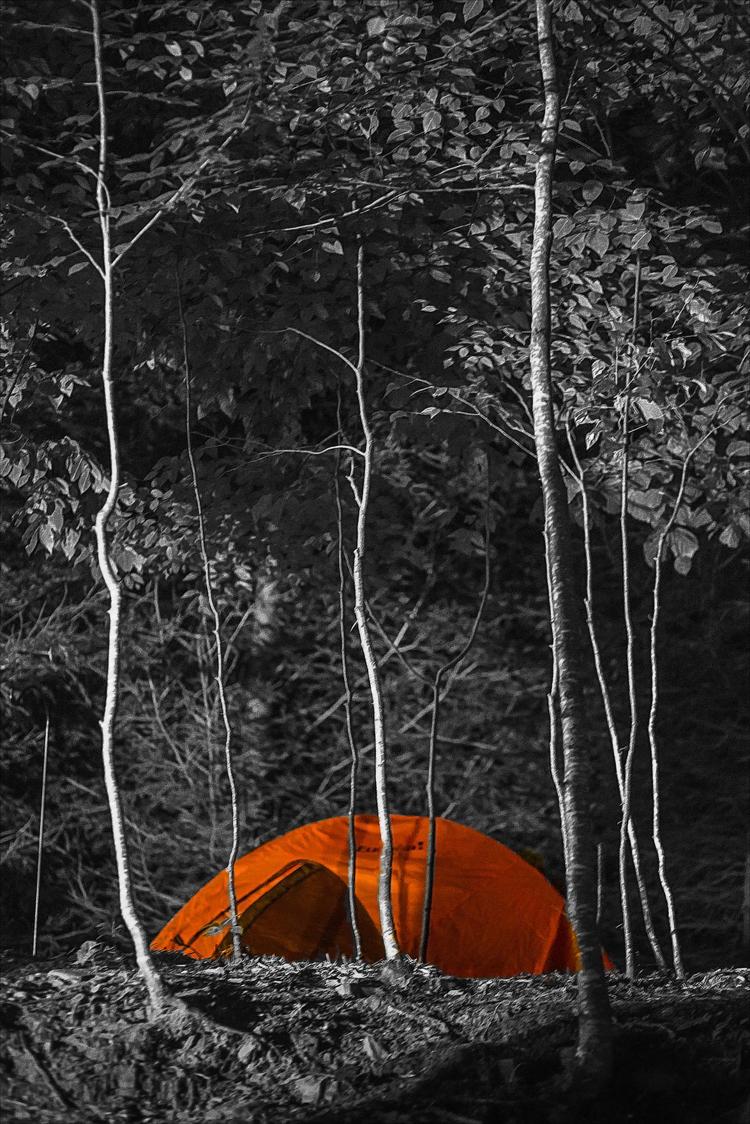 "It's an amazing community," Shari says. "I feel very lucky to be a part of it, let alone to have done something that's spirited it into reality."
A writer, editor and publisher from Claremont, N.C., Shari started writing to share the voices of Southern working-class people underrepresented in the literary canon. She published features in several leading magazines and released her first book, "I Am a Town," in 2014. A year later she launched TRIO, a project that examines the relationships between words, vision and sound. A songwriter and visual artist are given one book and tasked with creating a song and a work of art inspired by the novel. The "trios" form an exhibit that travels to museums, galleries and events throughout the year.
When she moved to Boone two years ago after a short stint in Alabama, Shari planned to buy a property on King Street, live on the third floor and operate a bookstore and small music venue below. She conducted research, found an investor and was ready to pull the trigger until she found her home on a mountainside just outside town.
Secular yet sacred, private yet communal, this would be the gathering place for writers and musicians to create. The name came easy.
"Everything is always a work in progress," Shari says. "I don't think any of us have ever written a book and been 100 percent satisfied with it. We're always working on something, and so since a working title is an unfinished project, I decided that that's what it's going to be."
In an acre of dense woods, she hacked out areas to gather in small groups: a chiminea with chairs, a garden tucked behind stock tanks, a fire pit where musicians and songwriters gather in the evenings to pass the bourbon and share songs. Sometimes writers will gather with coffee cups around the kitchen table in her modest home, or seek seclusion in the adjacent guest cabin. They'll drag a television outside and create an outdoor living room to watch films based on books.
When the property is filled to capacity, neighbor and friend Bryan Allred grants access to his luxurious Bob Timberlake-designed home nearby to continue the magic-making.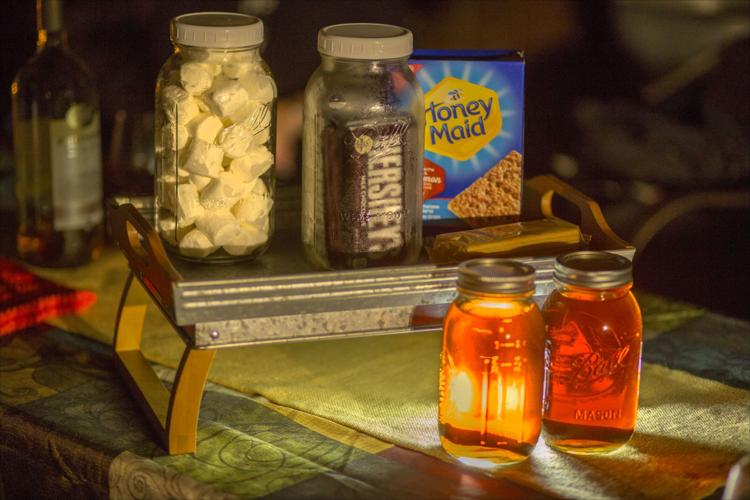 Author Jana Sasser of Edisto Island, S.C., first visited last summer after ditching her corporate job to become a full-time writer. Her first book, "Gradle Bird," just earned the 2018 Southern Book Prize from the Southern Independent Booksellers Alliance. She describes the farm as seductive and magical.
"It kind of changed my life in a certain way because I met some people who I call my best friends now, because I hadn't really been immersed in the artists' community that much," Jana says. "The first time I went up there, it was like losing my virginity. It was just so inspiring and really confirming that these are my people."
During a typical gathering, Shari might lead a few writing exercises to get the creative juices flowing, but much of the creation happens organically. The combination of individuals there tends to spark collaborations and positive energy that yields innovative results — and a lot of laughs, Shari says.
"You eventually just say, please stop talking. My face hurts. I'm tired of laughing," she says.
Participants work independently or collaboratively, and they gather in the evenings and bless their meal with song.
Nashville singer-songwriter Radney Foster compares the gatherings to Gertrude Stein's Paris salons of the 1920s or the Algonquin Round Table in New York. His book, "For You to See the Stars," a companion to his CD of the same name, was the first work published under the Working Title Farm imprint.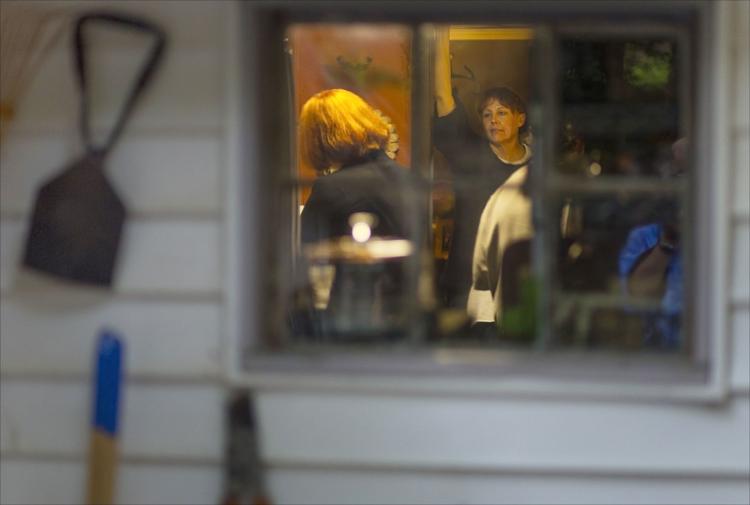 On his way home from his first meetup in Boone, Radney called his wife and then Shari trying to encapsulate the experience.
"I just felt like I met this tribe, these creative people that I feel incredibly connected to because it is so different than Nashville in its focus," he says. "I said, I feel like a kid when you've gone to church camp for a week and all the friends that you make.
"Shari said, that's what we're going to call this thing: Literary Church Camp."
The "farmers" are one another's biggest fans and support one another in every creative endeavor, said singer-songwriter Eric Erdman of Mobile, Ala. He said the collaboration across mediums is not just a benefit of the farm's model but an imperative, and he credits Shari's vision with helping refashion his creative process.
"The weight and amount of waves she's able to make from that little cabin in Boone is a testament to her, to how much she's respected around not just one industry but around many, many industries and mediums," Eric says. "If she has a project on the moon, I'll figure out a way to get there."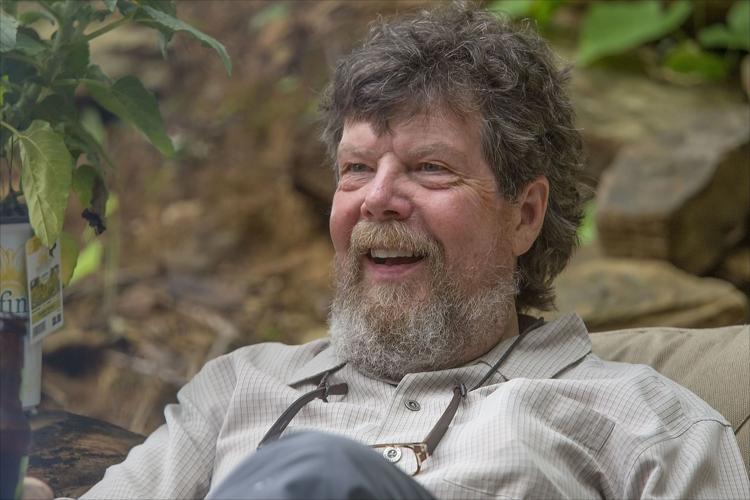 Shari says she chose Boone specifically because it felt ripe for this creative endeavor. She appreciates that the "farmers" can skip down to town to grab a bite and then disappear to her home to continue creating.
She's excited for possible collaborations with the Appalachian Theatre and hopes that impromptu meetups with top writers and musicians will become commonplace for locals and tourists alike.
Shari's also dreaming of a project that would combine outdoor writers and fly-fishers who share a romantic preoccupation with the natural world.
As the name suggests, the farm is a work in progress, and even Shari isn't certain what crops the connections formed here will yield.
"I want there to be a place for people to come and create," she says. "That will always be my main focus."