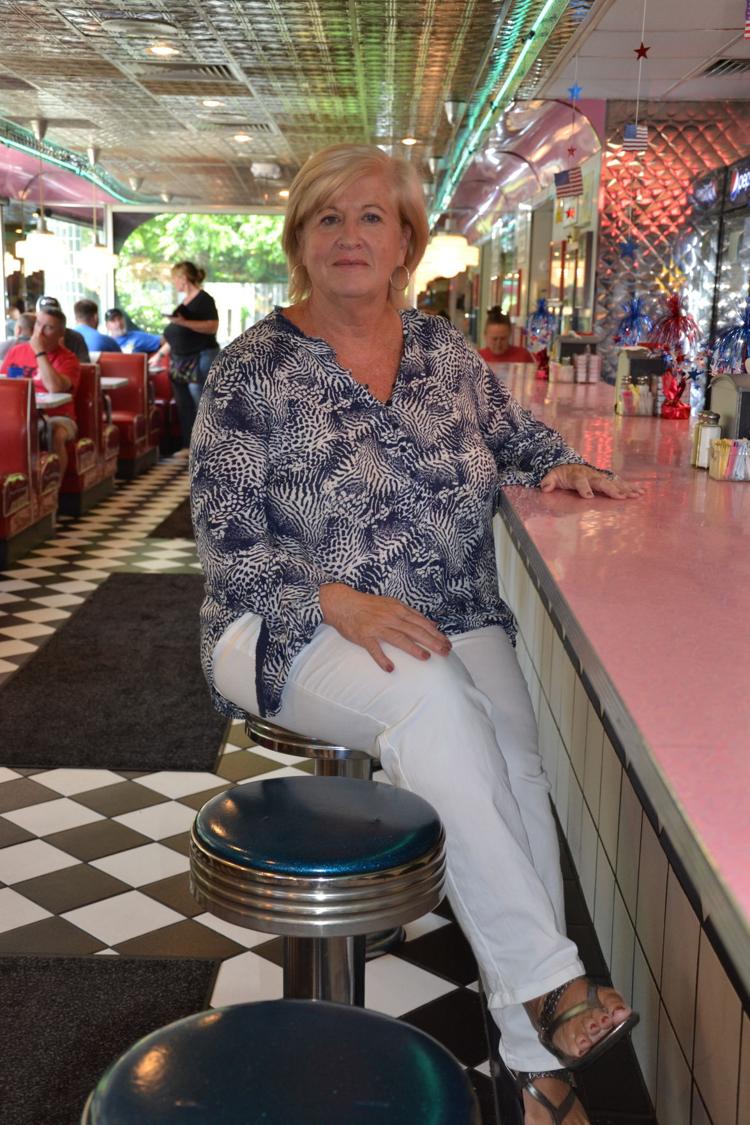 It's lunchtime at Troy's 105 Diner and it's buzzing with the clatter of plates, employees calling meal orders, the chatter of customers and the sizzle of the restaurant grill — all of which are under the direction of one woman.
The ringleader of the Boone restaurant is Sandy Byrum, the business co-owner alongside her husband Troy — the diner's namesake. Of the 14 years that the couple has owned the diner, Sandy has served as the sole managing owner for the last seven.
At the diner, like much of the hospitality industry, Sandy says no two days are the same. She typically comes into the business of a morning to conduct payroll, keep up on bills and run errands. During the day Sandy's helping out any way she can, whether that's bussing tables, making milkshakes or rolling silverware. 
"I try to see who needs what," Sandy says. 
As the work day at the diner comes to a close, Sandy likes to relax at home with a good book — likely some kind of fictional novel or mystery tale — and love on her dog Deacon. When she's not working, she likes to spend time with her two sons or go kayaking or paddleboarding.
As a native of a small town, Sandy understands what kind of impact a local business can have in a community. 
"Other local businesses aren't competitors," Sandy says. "We all stand together or we all fall together. I love that the independent restaurants in Boone really are succeeding and shining."
Growing up in Jackman, Maine, Sandy graduated high school with a class of 27 students. She and her two brothers enjoyed activities such as snowmobiling, water and snow skiing, skating, kayaking and swimming.
"I was a wild child," Sandy says.
During one summer while she was in a college business school, she and a friend backpacked through Europe for 10 weeks. She says the two of them visited destinations such as France, Italy, Greece, Yugoslavia, Germany, Austria, Switzerland and the Netherlands. 
"It was a highlight of my early years," Sandy says. "Being from such a small town in Maine, it was really eye-opening. It showed to me that we're really not all that different. We're all the same."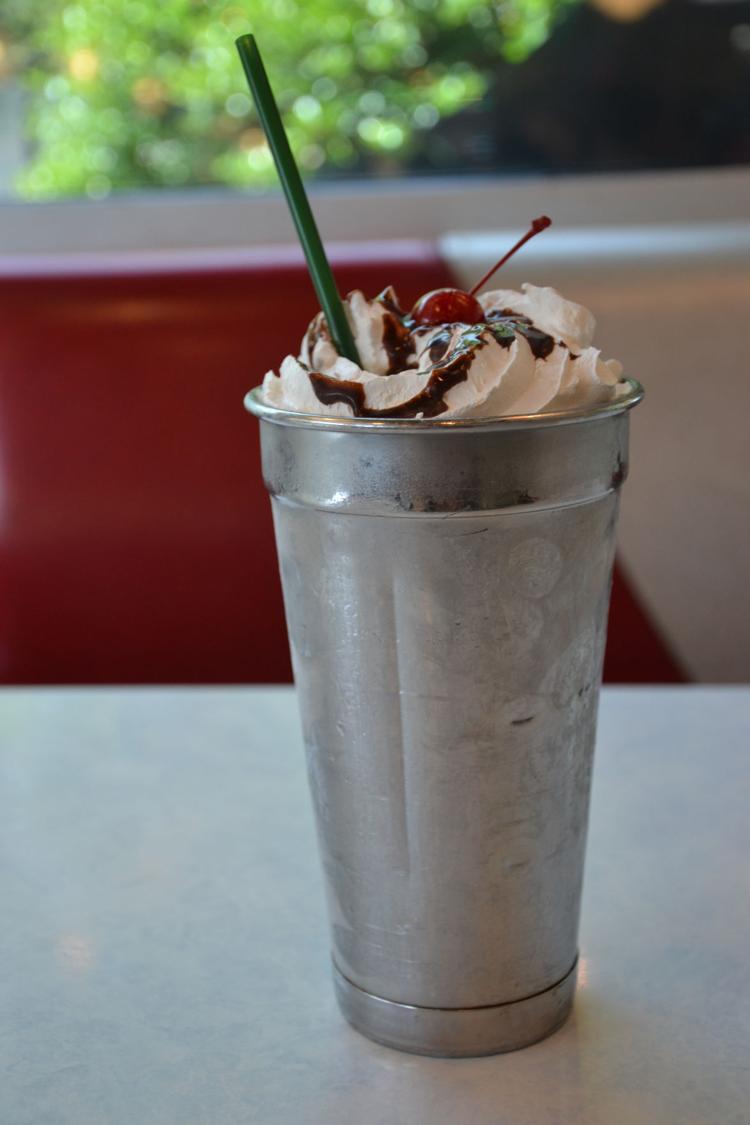 Deciding not to return to college once she was back in the U.S., Sandy was given the opportunity to move to Florida and work with a few friends at a club. Within a month of working at the club in Palm Beach, Fla., Sandy met Troy — who was working at the establishment as a chef during an internship.
The two later married and lived in Palm Beach until Troy was recruited as a chef by Eseeola Lodge in 1985. For the next 10 years the Byrums shared residency between Florida and North Carolina before moving to the High Country in 1995. Troy went on to work at places such as Elk River Club and the Broyhill Inn.
Purchasing Troy's Diner was a fairly quick decision that the couple made in 2005. The Byrums couldn't decide if they wanted to open a fine dining business — a field they were comfortable in — or take a chance on buying the diner when it came up for sale. The couple had 10 days to decide, and made the jump by buying the diner.
Sandy says she often tells people, "We bought it with our eyes wide shut." The two did not have much experience in the fast and casual fare a diner would offer, and found it to be more difficult than they had originally thought.
The business officially opened under their management on Labor Day of that year. As the fourth set of owners of the diner, the Byrums ran the business under its previous name — Mel's Diner — for a short time before changing it to its current name.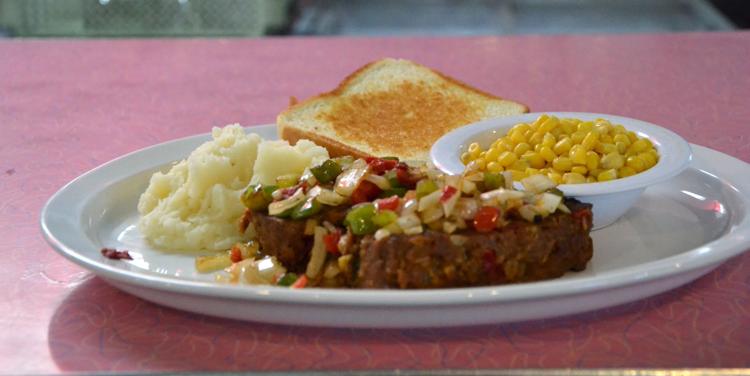 As a business that is open seven days a week and only closes two days a year, Troy's experiences its fair share of clientele. On average, Troy's serves approximately 10,000 customers in a month. Sandy says her staff are the backbone of the restaurant, and she appreciates all of the diner's regular customers.
Sarah Grant has worked at the diner for 22 years, and stayed with the business from its transition from Mel's to Troy's. She says the personable and caring way Sandy conducts business and pushes her employees to treat customers is why the diner often has a line of customers out the door on the weekends.
"She's been an angel when I needed one," Sarah says. "She's been one of the best bosses and owners that I've worked for in my whole career of waiting tables."
Sarah battled cancer and had to be out of work from Troy's while she received treatments for some time. She says Sandy hosted a spaghetti fundraiser to help her raise money so Sarah could pay bills. 
This giving and caring gesture isn't an isolated incident, as Sarah notes Sandy is often over generous. Sandy has aided other employees in similar ways, such as helping to pay to send an employee's child to a summer camp. She is also known for donating food or money to multiple local charity functions. 
"There's a lot of us that can't thank Sandy enough for what she's done," Sarah says.
As a person who typically likes to work behind the scenes, Sandy says her biggest passion is helping others — a lesson she picked up from her parents and grandparents.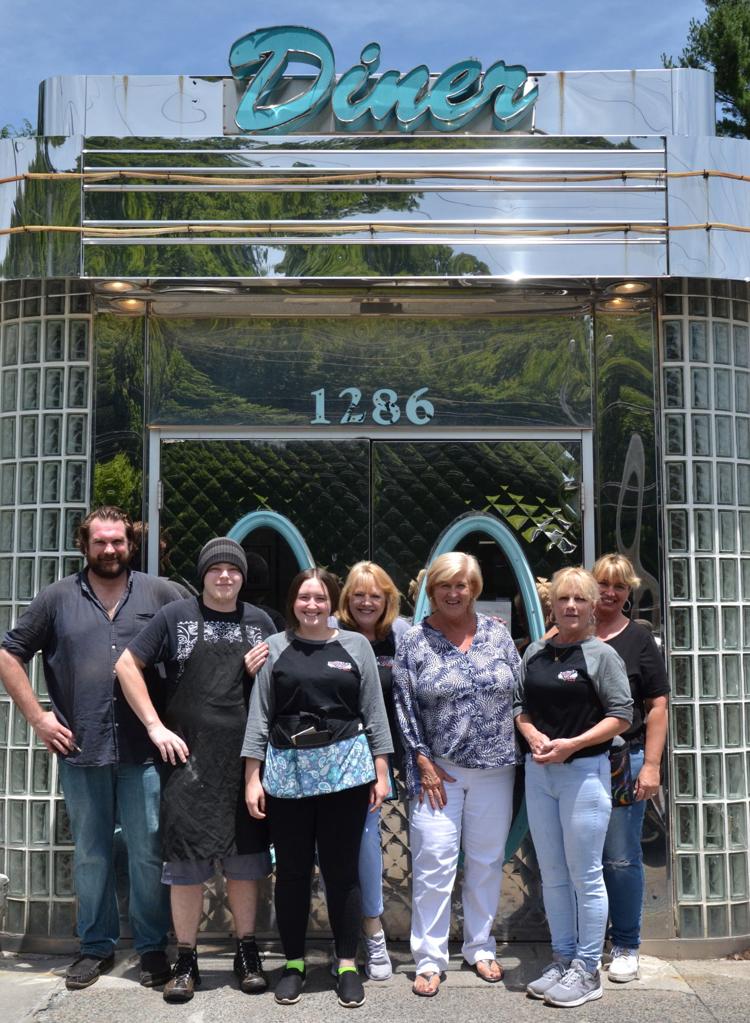 "I like to take care of people," Sandy says. "If you need something, I'm going to go do it for you whether you know it or not."
This kind of mentality is one that Sandy said everyone should adopt. She encourages people to volunteer their time to help a worthy cause or donate even if it's a small amount. One person, one dollar or one hour of time can change the world, Sandy says.
"Everybody has something to give — a kind word, just say hi, open a door or even just a smile," Sandy says. "It costs nothing to be kind."