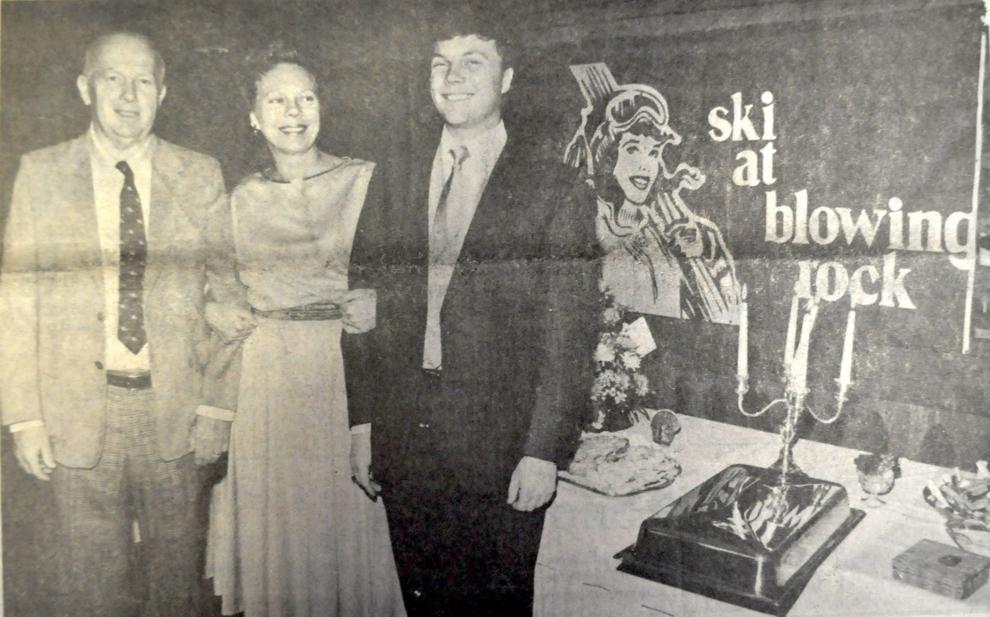 What does it mean to leave a legacy?
In some ways, that's a difficult question to answer; but when we see it through the lens of life's most precious details — family, love, community — the picture becomes more clear.
For Reba Moretz, the matriarch of the Appalachian Ski Mtn. family, that's what it's all about.
All of her adult life, she's been a powerful catalyst in the development of the High Country's tourism industry and a tireless advocate for Appalachian State University, the local medical community and other organizations set out to improve the lives of other people.
Today, she reflects on a lifetime of service shared with her late husband, Grady Moretz. Jr., and looks forward to what the future holds.
Reba's deep community roots were planted when her family first moved to Boone in the mid-1930s.
"My daddy had been teaching at a college in Asheville when my family moved here. I was about three or four years old," she said. "Dr. Dougherty hired my dad to teach psychology at Appalachian, and he ended up heading the department. In fact, the psychology department is now named after my daddy."
She'll tell you she was practically raised on campus, which was known at the time as Appalachian State Teachers College. She later attended Watauga High School, where she met a local boy named Grady — an ambitious, handsome guy a few years her senior, and a die-hard fan of the Carolina Tar Heels.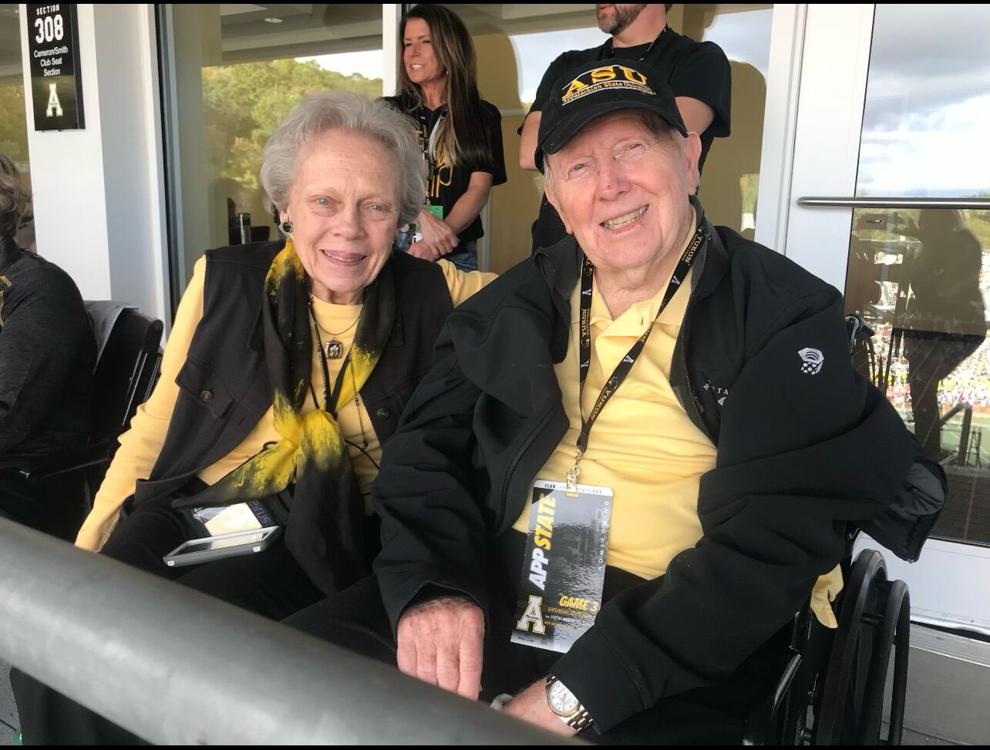 "I think my earliest memory was going to a party at the high school with Grady and another couple. He really didn't realize how much younger I was than him, so pretty soon he felt like he was a man of the world and I was just a young kid," she smiled as she recalled. "So we lost touch, and we weren't friends again for several years."
Reba went on to graduate from Watauga High in 1949, and then to study music education at App State.
"I grew up on the campus there and was always interested in Appalachian," she said. "I was interested in music, and they had a really good music department."
It was there that she discovered a love for playing the organ.
"When I was in college I played the tenor saxophone, which I enjoyed but never kept up. I started playing the piano and got interested in learning to play the organ," she said. "There really wasn't a local organ teacher here, so my mother and daddy took me to Charlotte every two weeks for organ lessons."
She earned her bachelor's and master's degrees in music education in 1952 and '53, and was teaching music for Charlotte City Schools by the time she heard from Grady again.
By then, he had graduated from the University of North Carolina (a Tar Heel through and through) and was serving a four-year tour in the United States Navy.
"He got back in touch with me and asked me to go to a Duke-Carolina ball game, so I decided to go. He didn't tell me until years later that he didn't have tickets," Reba laughed. "So when I went to the restroom, he went out and scalped two tickets. I don't know what he was going to do if he hadn't been able to find them.
"After that ball game, he was on leave from the Navy for about a month and he came down to Charlotte every weekend. We got better and better acquainted. He was getting out of the Navy in the spring, and after we spent so much time together we realized how much we cared for each other. By the time he got out of the Navy, we were making summer plans to get married."
Building a Family, and a Family Business
The two were married in 1955, when they made a home together here in the High Country and Reba started working at Parkway School.
"Grady was working in his family business, a lumber and building supply business, and I had just gotten a job teaching at Parkway. At the time, they didn't have a music program in the county, and the principal wanted to have one," she said. "So he took my class every afternoon so I could teach music to all of the other classes."
She taught there until 1961, when their son Brad was born.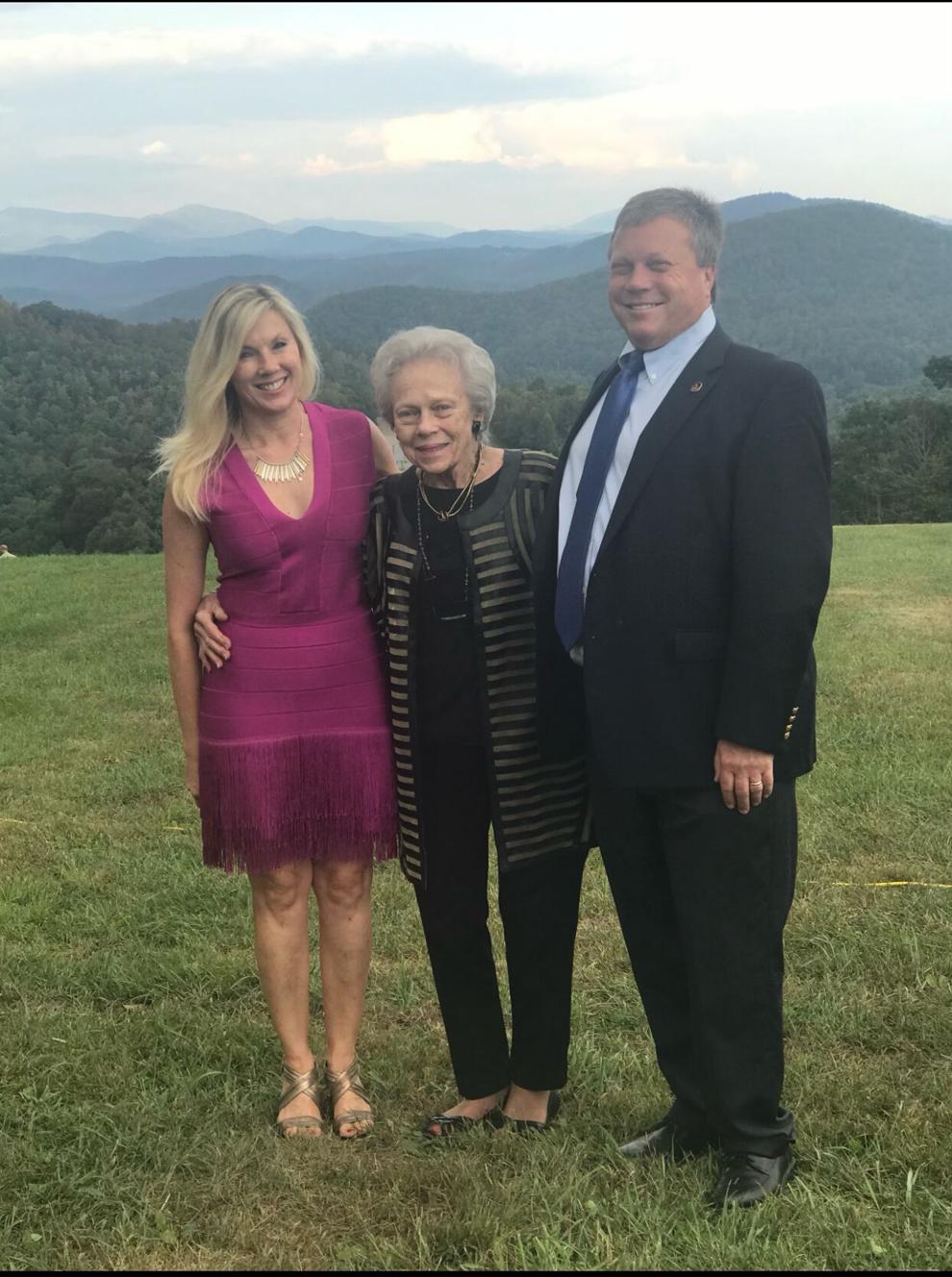 "It wasn't very long after that until Grady got involved in the ski business," Reba explained, "which is certainly something he'd never planned for, dreamed on, or even thought about.
"A man came to the lumber yard one day and was interested in building a ski area in Blowing Rock. He was having a hard time getting businesses to sell him materials to build a lodge. The thought of skiing was a very far-fetched idea at that time, and everybody was afraid to give credit to that kind of project."
"Grady just had the foresight to think of it as something that could not only be done, but be really good for the area. At the time there was very little going on here in the wintertime, so he decided to go ahead and furnish them the building materials and just take a chance that he might not get paid. He didn't know anything about skiing then."
Soon enough, Reba and Grady found themselves supporting the work of building the ski area, developing the industry and putting Blowing Rock on the map as a year-round destination resort town.
"I quickly began to realize that teaching music and the ski business really didn't go together very well. Grady needed my help, and I felt it was important that we had schedules that could work together," she said. "I realized that in order to build our lives together, I would have to be a part of the ski business."
By the time their daughter Brenda was born in 1967, running the ski area had become a true family affair for the Moretz crew. The lodge had become their home away from home, and they acquired sole ownership of Appalachian Ski Mountain in 1986.
"It was difficult to have the children at home and spend a lot of time at the ski area, but when they were a little older they got to ski a lot, and now they're both good skiers," Reba said. "Since then it has really developed into a family business, because all of our family is involved."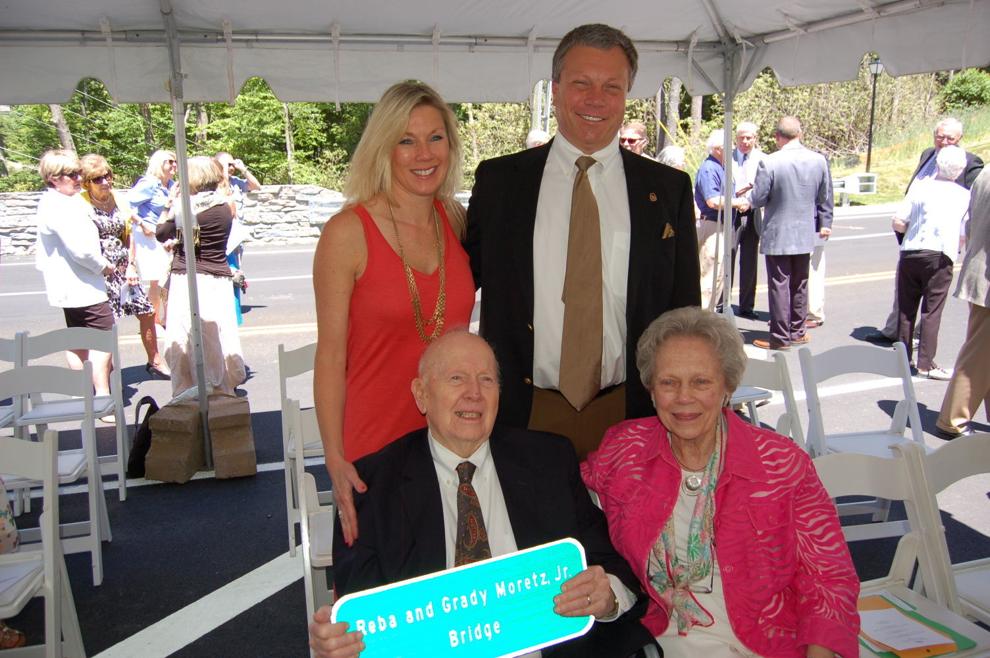 Starting from Scratch
The Moretz family had not one, but two major challenges on their hands — developing the first ski area of its kind in northwestern North Carolina, and establishing a winter sports market in an area where people knew little to nothing about it.
"So few people had even seen a ski when the area first opened, so we had to educate the public about skiing. People just weren't familiar with it because it hadn't been done here," said Reba. "Maybe a few people who had moved here from New England had skied a little in their backyards, but that was about it."
It was a lot of hard work and a great commitment for the young family, but they believed wholeheartedly that the winter sports industry could do wonderful things for the High Country.
"At that time there was very little going on here in the wintertime. I think there was one restaurant in Blowing Rock serving dinner at the time in the winter," she said. "But as skiing became more popular, more and more people started coming to the mountains. That was really good for the economy here, because it provided jobs for people and business for the local establishments. Also, it gave young people something wholesome to do during the winter."
Reba became personally fascinated with the potential that tourism could offer the High Country and started doing her own research into the area's history as a resort destination.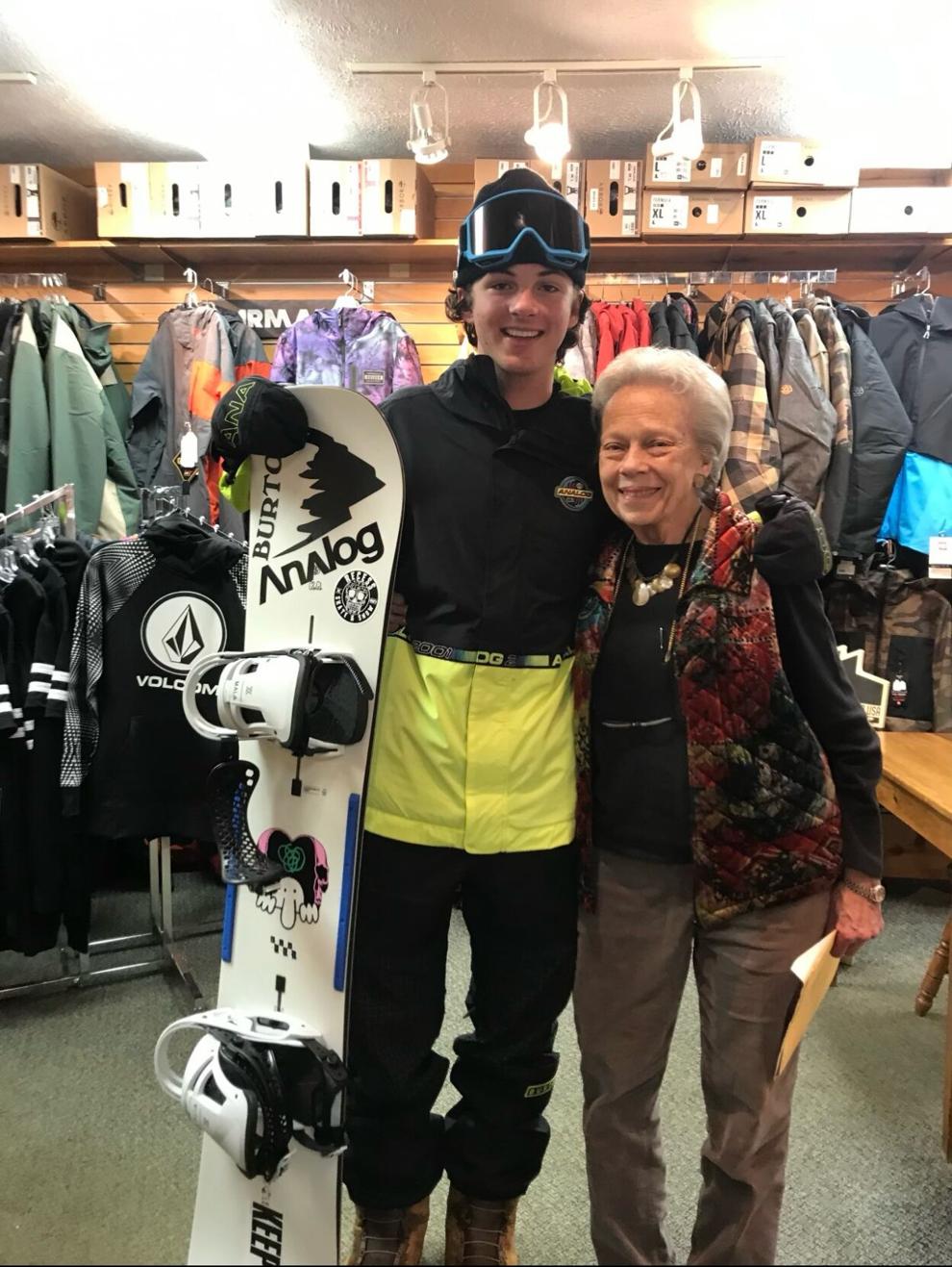 "I was checking clothing forms and records of estates showing that even back in 1918 people were coming here from nine different countries and 32 different states," she said. "We were very anxious to see tourism develop here.
"When we started getting more people, sometimes Grady and I would drive around the motels at night just to check the license plates and see where people were coming from. We felt really proud, because we felt that maybe we had been a little part in getting those people to come here."
Today, Appalachian Ski Mtn. has 12 slopes, two terrain parks, a skating rink, a restaurant and a base lodge that covers 46,000 square feet. It draws more than 100,000 skiers, snowboarders and ice skaters annually and seasonally employs over 400 people each year.
Family, Community, Service
Reba and Grady Moretz not only helped redefine the High Country's identity as one of the top tourist destinations in the southeastern United States, but have also been largely instrumental in supporting the local community in other ways.
"The university, tourism and the medical community are the three most important things for the economy in this area. Grady was on the board of directors for Watauga Hospital, and then for many years at the Blowing Rock hospital, so we were really involved in many aspects," she said. "Then later, I served on a committee to help with the development of the Foley Center."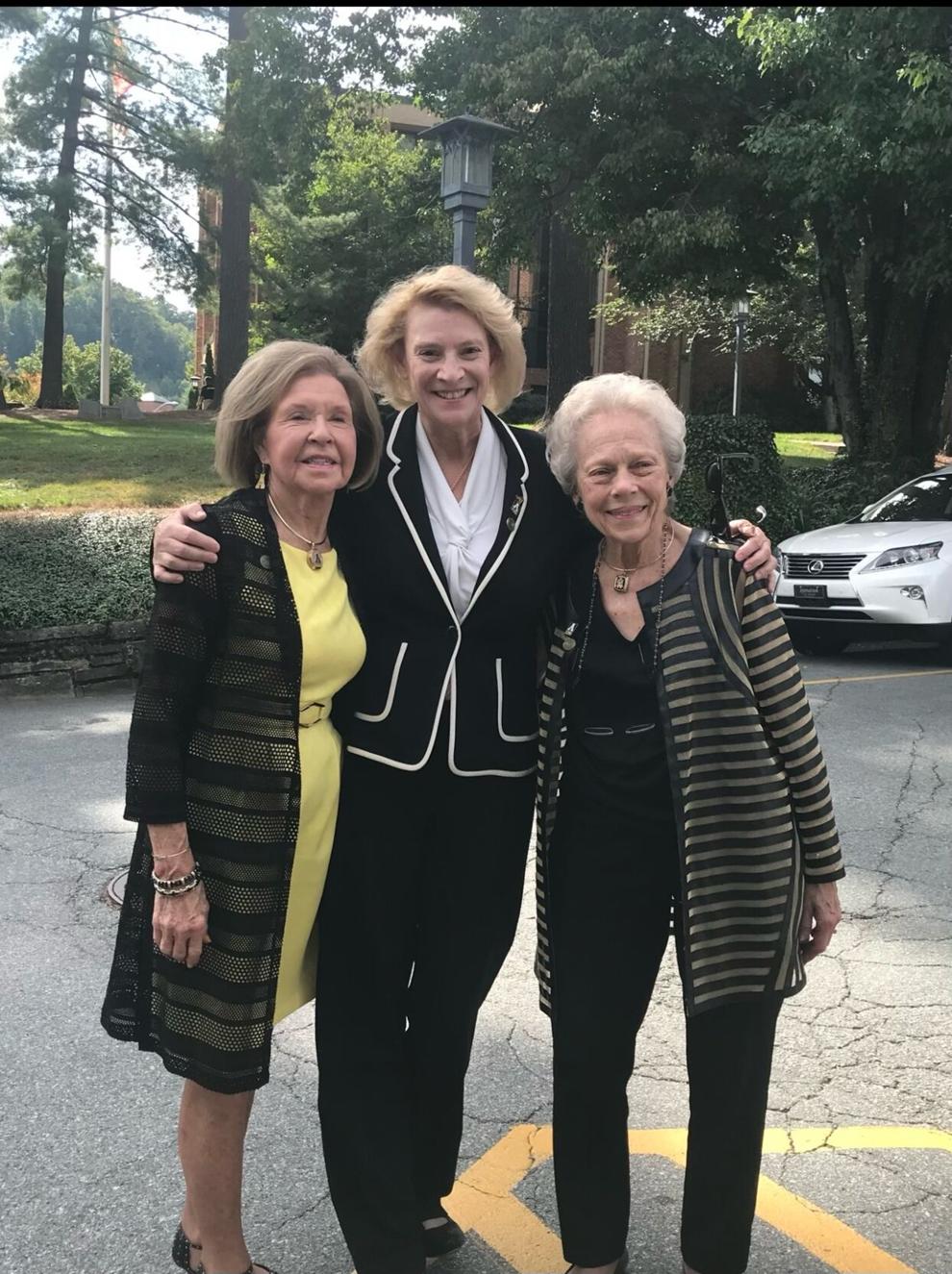 Reba has also given much of her time and her heart to serving her alma mater.
"I have always had a special interest in Appalachian," she said. "Appalachian makes this community, really, and I have been fortunate to have the opportunity to serve and make contributions in different ways."
She was an eight-year member of the university's Board of Trustees, has served on the College of Arts and Sciences Advisory Board, and was a member of the chancellor search committee in 2004. She currently serves on the school's Board of Visitors.
Reba and Grady were founding members of An Appalachian Summer festival and she served three years on the festival's advisory committee. Together, they have financially supported the university, its students and its alumni association in countless ways over the years.
They have served together in advisory capacities for several top state and national level organizations in the ski and tourism industries. They have each earned numerous accolades and recognitions for their decades of exemplary work, including the Order of the Long Leaf Pine, the highest honor conferred by the governor of North Carolina.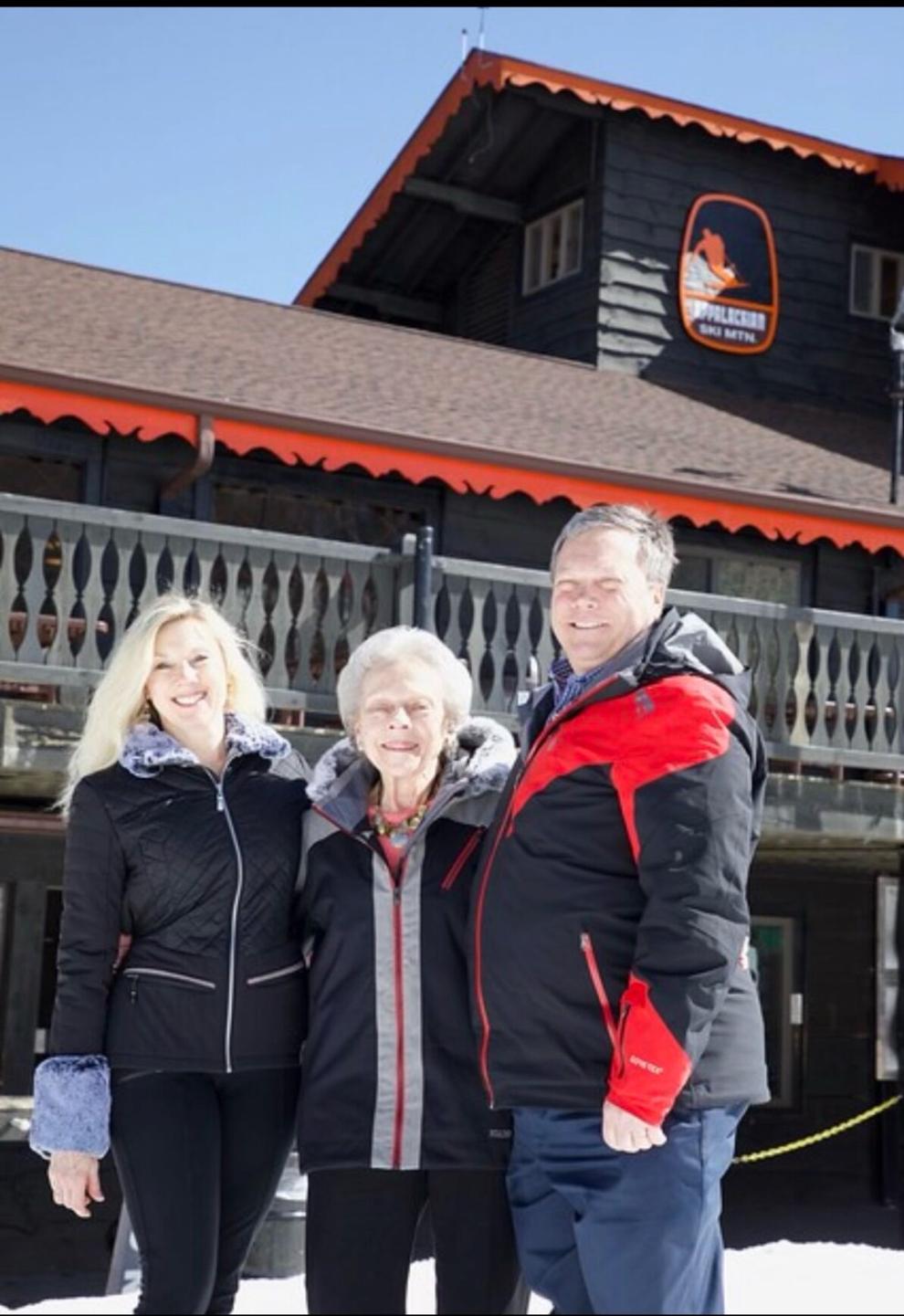 A Legacy of Love
Lately, when she's not busy finding ways to serve others, you can find Reba spending time with her family on the patio or playing the organ in her home — likely sacred or classical music (by the way, she's been the seasonal organist at All Saints Church in Linville for 50 years now) although she also loves jazz.
Reba remains a powerful advocate for the High Country community, and her two children, Brad and Brenda, carry on the family business at Appalachian Ski Mtn.
As she reflects on a lifetime of work alongside her late husband and a family that has fully embraced her love for these mountains, Reba is full of pride, joy and hope for the future.
"Looking back on what we have built together, I am proud to have a part in supporting my community in many ways," she says. "My hope and wish is that my four wonderful grandchildren will carry on the legacy of the family business my husband and I established."