As a popular travel destination and thriving college town, Boone's distinctive economic climate often presents unique challenges for artisans and makers who rely on selling their work. Lucky for them, one local gal has established a new retail opportunity that is, much like the High Country's business culture, built on the concept of adapting to the environment at hand.
Pop Up Boone, a temporary, handmade (and occasionally vintage) retail shop is making waves with its playful atmosphere, but also impacting local makers in a meaningful way. It's also organically become a focal point for a growing spirit of empowerment and support amongst female entrepreneurs in the area.
"It pops up around eight times a year, and it's a celebration of the creativity overflowing in our Boone community. It typically feels more like a party than a retail store," says Megan Kelley, its CEO. "We currently pop up at Hatchet Coffee. We're huge fans of the café and thoroughly enjoy using the bright open space to host our events."
It's not your typical craft show, though. There are no separate booths, vendors aren't required to staff their stations, and the whole operation sets up overnight to transform the coffee shop into a retail store with a central checkout.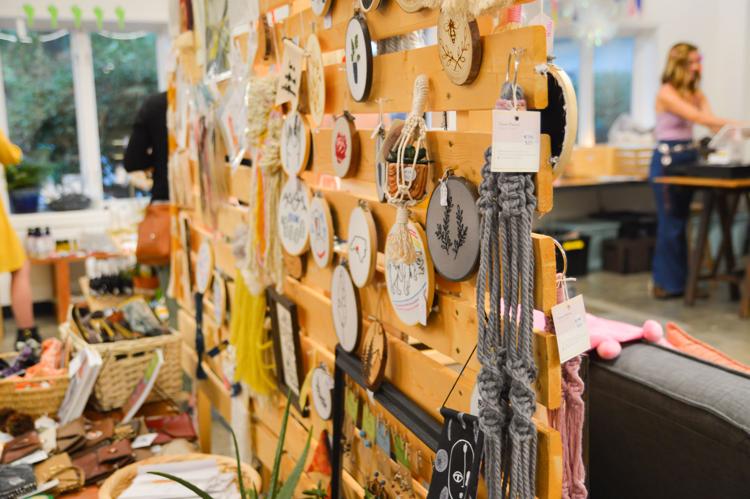 POP UP BOONE
As a ceramic artist struggling to sell her own work, Megan was inspired to bring Pop Up Boone to life when she encountered a similar operation in summer 2018 while on the road with her business, Clay x Jane.
"I was traveling to other cities across the Southeast attending pop ups and craft shows, but was experiencing a tremendous amount of burnout. The cost of shows and travel didn't make it worth it financially," she said. "I participated in a few regional pop up shops and was inspired by their streamlined process. They typically have 10-day pop up shops where makers drop off their work, pick up remaining items and receive a check in the mail.
"It was so easy, and I thought… why not bring this to Boone? I did research on other handmade pop up shops and discovered they were trending across the country."
Her first pop up, held at 3rd Place in downtown Boone, featured 12 local makers and was wildly successful. Although she didn't have plans at the time to expand the operation, she found herself promising monthly events on a whim. Encouraged by initial success, Megan put in the work to manifest that goal.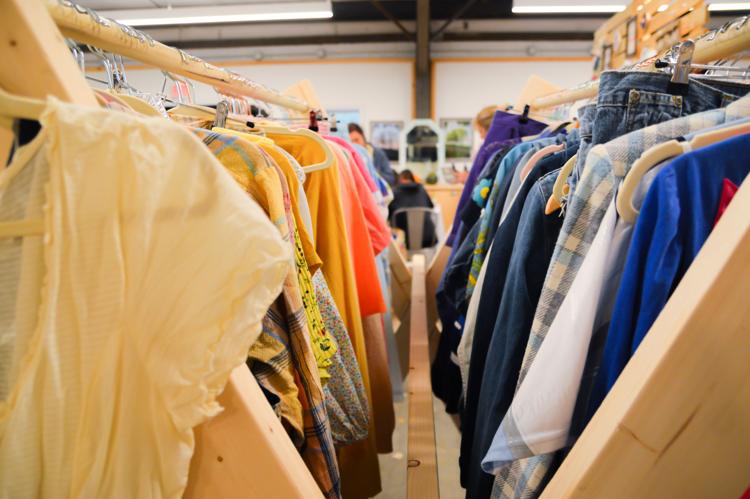 Since then, Pop Up Boone has enjoyed continued success with its new home at Hatchet Coffee, and the overall brand has begun to blossom with growth.
"Artisans and makers of various styles and mediums participate in Pop Up. We attract a few different audiences, and our main demographic is overwhelmingly female," Megan said. "This was not intentional, but it rather seems that the community and support network naturally turned into a female-centric experience.
"I love the liberating feeling of Pop Up and the free-spirited vibe of the event. A lot of our inventory has a playful, uplifting vibe, which pours into the whole experience. We're all just drinking loads of coffee, surrounded by fun people, listening to pop music, and buying cute things… so it's bound to be a great time! I hope that Pop Up feels like a judgment-free zone for everyone who walks in."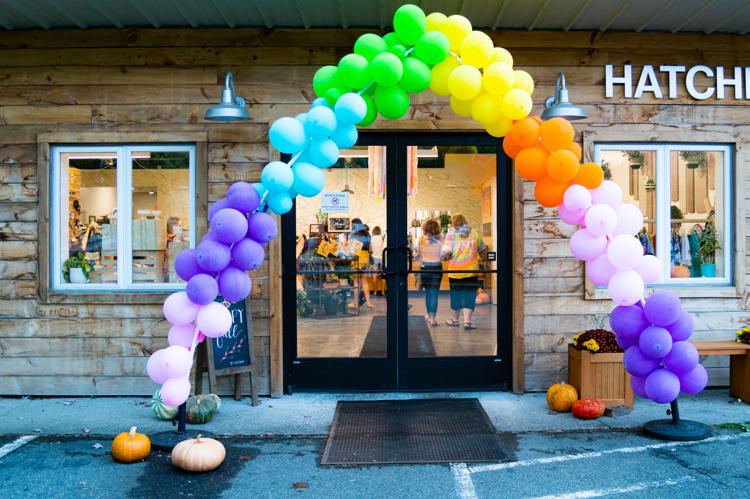 CREATING IMPACT
Megan says her prior life and work experiences have paved the way for her role as Pop Up's CEO.
"Every time I have lived or worked within a large community, I learned the most about how to organize people and help them thrive. I lived in a large housing cooperative, worked on many farming and landscaping crews and worked on trail building crews in the woods," she says. "All of those experiences taught me how to be smart with minimal resources, to share and care for others and to understand the power of working together as opposed to separately."
True to Megan's vision for the operation, Pop Up's bespoke business model yields a virtually hassle-free seller experience that generously favors their financial interests.
"Many craft shows require a high overhead vendor fee, ranging from $75-$400 each time. I was sick of paying those fees as an artisan without knowing the return, so I've created a model with an overhead fee that's about $30 for a typical pop up. From there, the vendors pay up with a 25 percent commission on their sales," she said. "This means that if they only sell one thing, they don't have to take a huge loss. It's a super low-risk model that's quite fair in my eyes. The typical retail shop or gallery will take around 50 percent."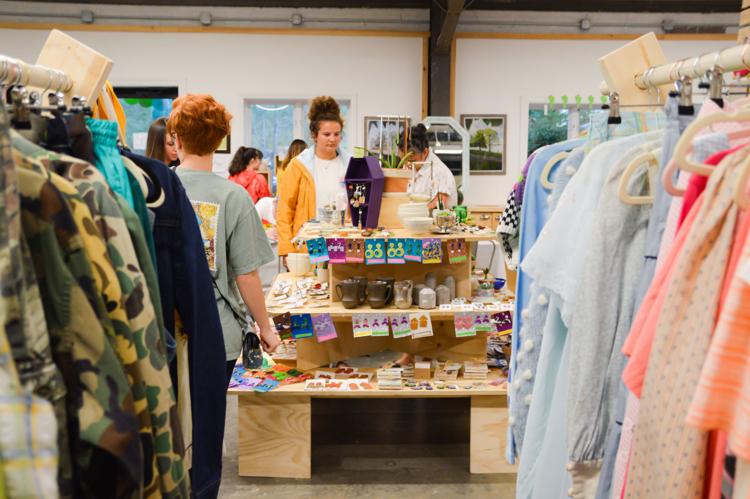 The Pop Up team handles marketing and curating for the events, so makers simply label their inventory appropriately and drop off their work.
More than a retail experience, the process and mission of Pop Up Boone continue to unfold as it continues to create meaningful impact for participating vendors.
"It has evolved into a space where women support women and feminine energy can be celebrated as a community. It's a platform for both the seasoned artist maker, as well as the emerging hobbyist who has never sold their work before," said Megan. "More than anything I hope that vendors learn so much through their Pop Up experience. It's not so much about the money they make, but the skills they build along the way through budgeting, branding and marketing, time management and developing new products. What drives me is witnessing the connections and inspiration shared firsthand during the event from vendor to vendor or customer to vendor."
Ultimately, Megan hopes that Pop Up Boone will encourage people in the High Country to explore options for making a living outside of the traditional 9-to-5, therefore lending to a stronger, more sustainable community.
"It's pretty typical to go straight for a job out of school nowadays; but, with the hype around start-ups and lots of small business support, entrepreneurship is on the rise," she says. "It may seem like Boone would not be the place to bring new ideas to life because it's not a city or suburb, but I've found the contrary to be true.
"Boone is so supportive and ready for the next fun, inspiring idea to come to life. I believe this is important because there is a lack of '20 somethings' in Boone, which I believe is because of a lack of jobs. There must be a better incentive for people to stay here after school, and I think that comes with creating better, well-paying, entry-level jobs, as well as a greater diversity of activities and culture within Boone."
Visit popupboone.com or check out @popupboone on Instagram to learn more.