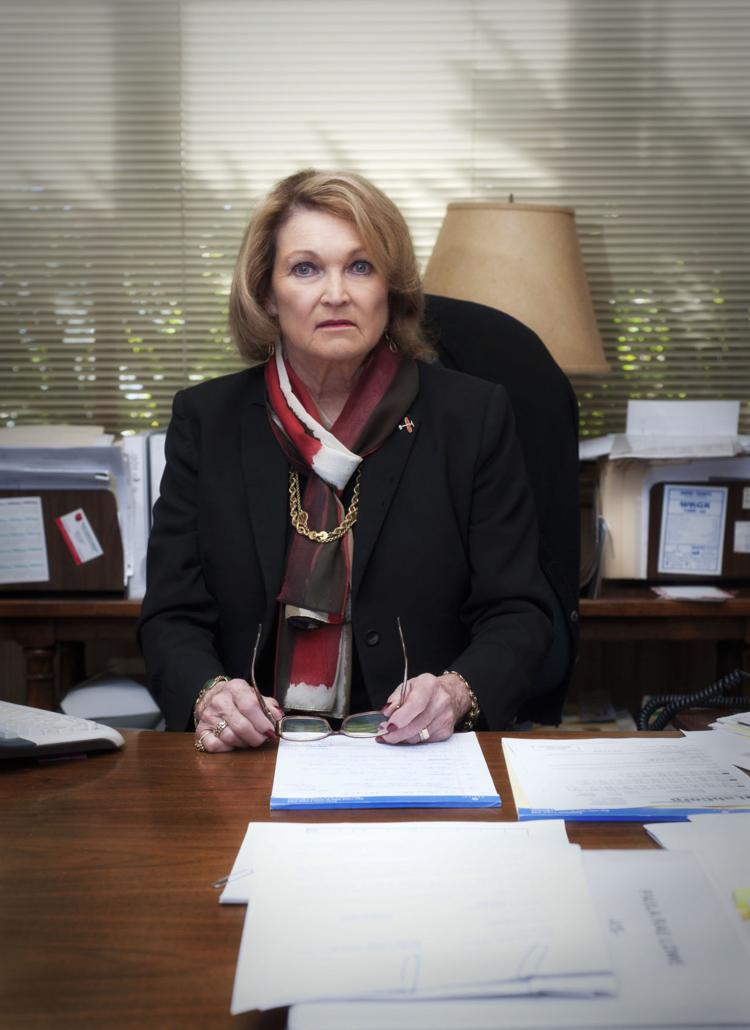 Kathryn Hemphill
With equal measures of wit and passion, Kathryn Hemphill, Avery County's first
female lawyer, shares the principle that undergirds her 37-year-practice: "If I want to do it—and I know it's right—I'll do it."
With this zealous sense of conviction as well as a pioneering spirit, Kathryn is an attorney whose reputation of honesty, integrity, and ferocity precedes her. As she describes, "I am willing to give my clients credit for what they have done, to validate their situation, to show them empathy, and, above all, to be brutally honest." Armed with these attributes and keen instincts, Kathryn has proven time and again to truly be a counselor at law.
The eldest of four, Kathryn grew up in Hickory, N.C., where her pioneering instincts became visible in high school. An avid tennis player, Kathryn was dismayed to learn in the mid-1960s that Hickory High did not have a women's tennis team. Her father encouraged her to try out for the boys' team, and she did. "I was not taught to think in terms of gender. There was tennis, and I could play. I tried out for the boys' team and made it."
In a similar fashion, with degrees from Sweetbriar in psychology and a master's from Appalachian State in clinical psychology, Kathryn was "re-bit by the legal bug" and followed an instinct she had always had to pursue law. At a time when female law students were in the minority, Kathryn says that "women were not encouraged by society or educators to become attorneys." Welcoming this challenge, Kathryn graduated with a law degree from Wake Forest University in 1981.
Spending summers at her parents' home in Grandfather Golf and Country Club, Kathryn's knowledge of the High Country and her love for the mountains made her decision to move to Avery County to practice law non-negotiable. At that time, the only attorneys in the county were male. Undaunted, Kathryn recalls, "I had made up my mind. I wanted to practice law, and I wanted to be in Avery County."
In April 1981, Kathryn opened her office "space," a room she rented from Bill Cocke. For her first year, her only clients were court-appointed cases representing females. Slowly, Kathryn found ways to infiltrate her territory. She visited several women's groups and shared a "Women and the Law" presentation while getting to know the women in the area. She says, "I quickly recognized there were strong women here, and I could learn from these women." Gaining the confidence and trust of women such as Linda McGee and Martha Guy, Kathryn was sent more and more cases, and her practice grew. "I knew I had to work longer and harder and be twice as prepared when I went into the courtroom," she says. And, it worked.
About those early years, Kathryn says, "Gay Franklin taught me how to practice law, and the judges and 'old guard' welcomed me and made me feel like a lawyer." And as to all the heckling she faced from her contemporaries, Kathryn took on a "don't get mad, get even" approach that continues to work to her advantage.
Approached in 1983 by Linville Resorts President and General Manager John Blackburn to represent the company further established Kathryn's growing practice.
"I had observed Kathryn in her formative years," John recalls. "I knew she would be the perfect choice in understanding the complexity of our company. Kathryn is the most detail-oriented and intelligent person I've had the honor to know. She is recognized among her peers as an insightful leader and someone who can see all sides of any issue. She is an invaluable friend, counselor, and mentor."
Similarly, her 31-year paralegal, Terri Johnson-Whittington, notes, "Kathryn has always been my hero. I have seen her at her best, at her most sick, and at times even her lowest. But ... she always comes back stronger and ready to help others. She always has the best interest of her client in mind, and she is not afraid to fight for that to any end. She is just simply not afraid."
Kathryn's 37-year-practice in Newland continues to thrive. When she is away from her office, she lives in Montezuma with her husband, Ron Jones, a woodturner, and their Boykin spaniel, Chestnut.
---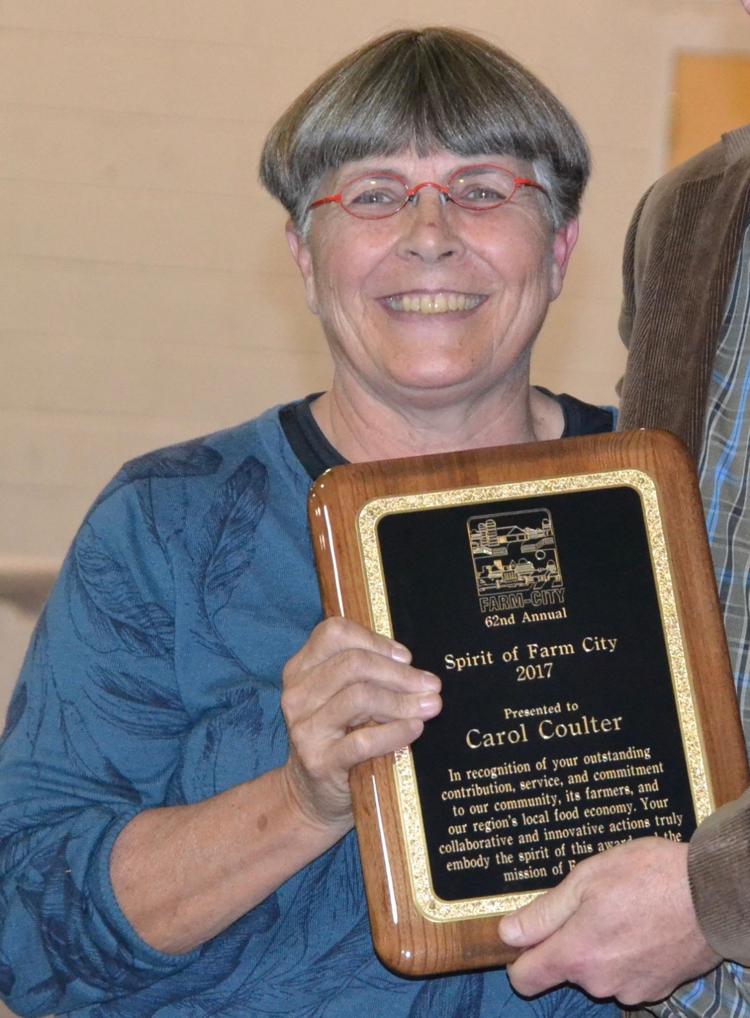 Carol Coulter
Carol Coulter's day begins at 5 a.m. with milking, feeding, and cleaning out stalls. These chores lead to her cheese kitchen, where weekly tasks determine her day's work: cheese making day, packing day, or market day. Her labors transform into a dairy of chèvre or soft goat cheese, feta cheese, as well as gouda, and a full-time farm that yields a year-round garden replete with goats, chickens, cows, pigs and dogs to protect her herds.
Carol and her husband, Lonnie, enjoy the bounty of working and sharing in a community that is redefining what it means to live local.
Hailing from the north, Carol grew up in both the Bronx and the suburbs of New York City. Invited to spend time in the Adirondacks with her college roommate, Carol discovered her passion for the outdoors and her love of nature. First working as a science teacher who implemented outdoor education, Carol eventually made her way to North Carolina and began her tenure with Outward Bound. There she met her husband and was introduced to the High Country.
"I fell in love with Western North Carolina and have never left."
In 1994, Carol and Lonnie purchased four acres of land in Ashe County. Their holistic approach to "garden, raise animals, and live simply" has grown to include Heritage Homestead Dairy and has established their farming philosophies as a solid hub and resource for WNC's farming communities. Opening their farm and dairy for tours, Carol and her husband are committed to changing cultural awareness of where and how food is grown. In her community outreach efforts, Carol hopes "to keep farmers on their farms with ever healthier, safer, fresher approaches, to keep money in the community, and to build up the local economy."
Carol's work extends beyond the boundaries of her 17-acre-farm. A founding member of Blue Ridge Women in Agriculture, Carol guides a five-member staff who are active in regional farmers markets, in financial planning, working with beginning farmers, and pacing in harvesting. As part of this work, Carol was instrumental in the establishment of the High Country Food Hub, which opened in 2017 and provides cold storage space for local producers.
"I enjoy bringing women together and watching women become successful as farmers," she says. "We will not stop working to shape regional food systems and moving forward. We want to create a clear understanding of what is local and how to gain access to it."
Carol's friends and business partners esteem her professionalism and her commitment to a local approach to food and life. Julia McIntyre knew her from BRWIA gatherings and decided to take a business class with Carol.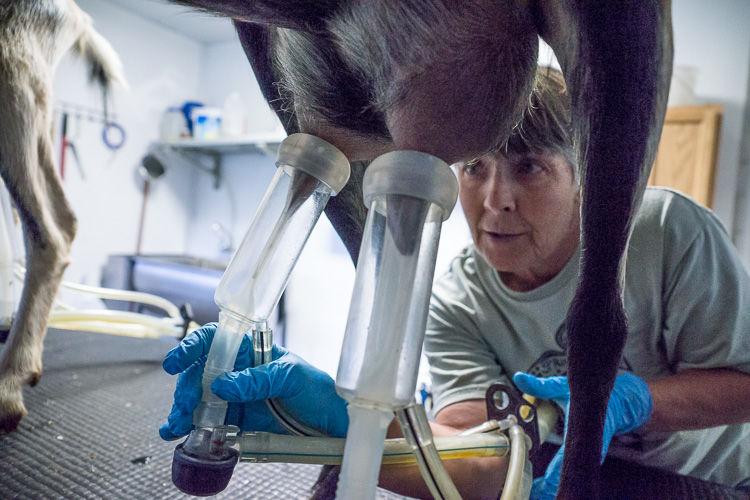 "As a fellow farmer, I appreciated her complete candor and her ability to connect with everyone," Julia says. "Carol listens. She goes out of her way to help. She doesn't stand on ceremony, and she's not afraid to try new things—especially if it helps someone else. Carol has done wonderful things for agriculture and our food system in the area. I am happy to call Carol a friend."
Regarding her life's work, Carol offers, "When I look out at the world, I always see opportunities to make our world a better place. I want to make use of the resources we have and make these opportunities happen."