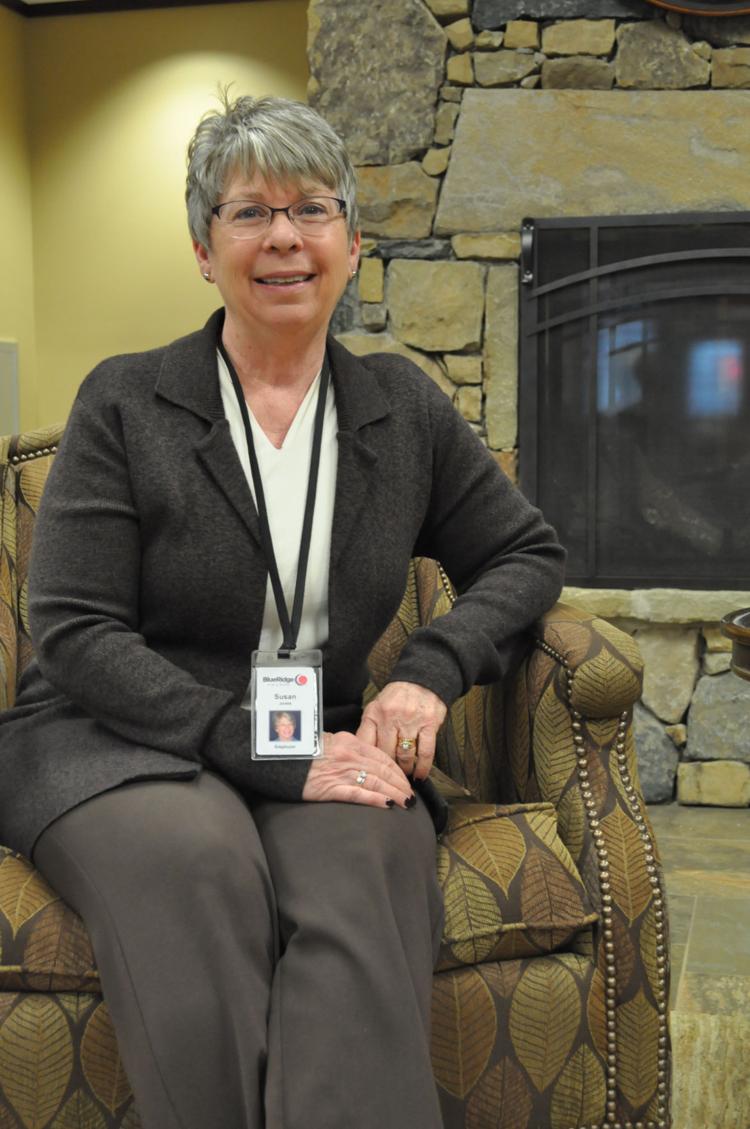 Susan Jones
It would be difficult to find a question that Susan Jones doesn't have an answer for. At the very least, she knows in which direction to point you.
Resources, she says, are her most important tool in helping others, and have been crucial to both her career and in her community service work.
For the last 15 years she has served as the Watauga district manager for Blue Ridge Energy, helping with internal operations and community outreach. She also works extensively with the Boone and Blowing Rock chambers of commerce, and recently served as chairperson in Boone.
It was Susan's work with the chamber that inspired David Jackson to join on as the president and CEO of the Boone chamber of commerce. Jackson spoke of Susan's leadership in particular, and her unmatched dedication to every project she takes on.
"She sets an expectation for involvement and leadership in our community that ... we need to capture in a bottle and spread around," Jackson says.
A common theme in her service work is helping others get back on their feet and help contribute within their community.
"It's what makes our community successful, because it makes people successful," Susan says.
With this thought in mind, Susan helped create RISE. Formerly Circles of the High Country, RISE stands for relationships in support of empowerment and provides a 12- to 15-week program that teaches members of the community skills like budgeting and interviewing to help them find stable jobs and meet their expenses.
"Businesses, and school, and most places are based on the rules of middle class," Susan says. "It's about helping people in poverty live in a middle class world."
For the last 20 years, Susan has dedicated her Thursdays to lunches with Kiwanis, a group of people who actively look for ways to improve the lives of children. They read and donate books to local daycares and offer tutoring and reading programs.
"There's people out in the community, they don't know where to start to make things different," Susan says. "To give them a starting place and steps to build on is huge."
---
Kathryn Pope
Where there is a need in the community, Kathryn Pope is there, often behind the scenes, working to find a solution.
Arriving in Boone for school, Kathryn graduated from Appalachian State with a master's degree in computer science. She started her own web design and management business, Overmountain Studios, and later opened Boone Portraits photography studio in the same building.
Her background in web design is how she began her work with Quiet Givers, an organization that helps fill individual and community-wide needs through an anonymous platform. She progressed from social media and website manager to current president of the board.
Quiet Givers began as a Facebook page started by Amber Bateman in 2010 and has grown into a network organization throughout Watauga, Ashe, and Avery counties. People submit their needs, and Quiet Givers either refers them to an organization that can help or posts the need anonymously on the organization's website and Facebook pages for the community to fill.
As the president of Quiet Givers, Kathryn spends anywhere between 10 and 20 hours a week making phone calls to help find solutions to problems. Quiet Givers receives a wide variety of needs from the community, whether it's getting a bicycle for someone so they can get to work, or finding donations to help a family pay its utility bill.
"She's driven in that she is constantly doing something for somebody, giving to somebody, giving up her time," Quiet Givers board member Matthew Lucas says.
Kathryn was driven to get involved in her community after miscarrying twins in 2015. The feeling of being unable to do anything for herself, she says, made her want to do something for someone else.
"If you think you can't help, you can. You have something," Kathryn says. "You may not realize you have it, but you do, and it could be something so small that makes such a difference to another person."
Extending her reach further, Kathryn also works with Western Watauga Food Network, a spinoff of Quiet Givers that specifically helps address food needs in the outer parts of the county. Kathryn and her intern Cassie spend Thursdays providing a meal and two weeks worth of groceries for those in need.
As board member and Kathryn's former employee, Matthew describes her as tireless and determined. If Kathryn can't fill a need through her resources at Quiet Givers or Western Watauga Food Network, he says, she will go out of her way to fill it herself.
"I've watched her give up her personal time, her home," he says. "I've seen her at the last minute cook meals for over 100 people in her own home just because she didn't want to say no to these people."
---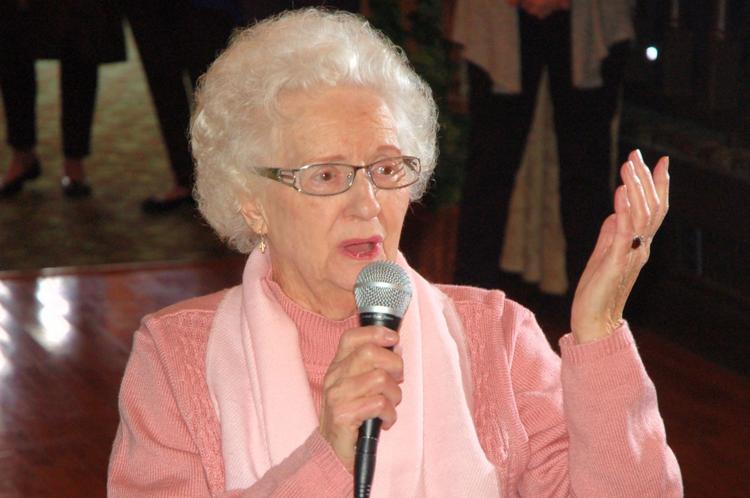 Betty Pitts
Betty Pitts can talk to anyone, and knows everyone. A resident of Blowing Rock for the last 45 years, Betty is more than happy to share a cup of coffee, a good conversation, and her kitchen's picturesque view of the Blue Ridge mountains with anyone who stops by.
"I've just always wanted to help people," Betty says. "It's been my desire."
Her faith is the foundation of her life. She is a member of the First Baptist Church in Blowing Rock, where she and her family would sing in the choir. On snowy Sundays when they couldn't make it to church, Betsy Payne, one of Betty's seven children, says the family would line up chairs in the living room to have their own service.
It was through her faith that Betty became dedicated to service and to improving her community. Betty helped establish a chapel at the former Blowing Rock Hospital and sold bread at her husband's service station to raise money for mission trips. Since 1994, she has written a weekly testimonial column for The Blowing Rocket newspaper called the Quiet Corner, where she offers prayer for those seeking support.
Betty insists her work was a group effort. "I had a large family that helped me help others," she laughs.
Betsy recalls when Betty served as a chairperson for the area's March of Dimes, where they would go street by street collecting donations. If she came up short of her goal, Payne said her mother would send the children out to collect more.
"We were all pulled in no matter what," Payne says.
Betty worked extensively with the hospital on its board of trustees and was briefly Blowing Rock's First Lady when her husband Hayden was mayor. Often referred to as the matriarch of Blowing Rock, it's hard to find a part of the community that Betty hasn't touched.
"She's been very involved in everything in Blowing Rock—wherever there's a need, she's always been there," Payne says.