If you ask Jane Lonon what legacy she wants to leave behind as the executive director of the Ashe County Arts Council, her answer is simple.
"I hope they say, 'She did the best that she could,'" Jane laughs.
After more than three decades at the arts council, Jane will officially retire on June 30.
While taking a walk through the streets of downtown, it's easy to see that the arts are welcome in West Jefferson. The spring sunshine hits the historic buildings, shedding light on the vibrant murals that are now splashed across the walls.
Jane points to a mural of blooming oriental poppies.
"There are 18 of those here now," she says.
But, that wasn't always the case. Linda Dreyer, the Ashe County Arts Council's director of operations, recalls the days when the buildings downtown that are now adorned with murals and occupied by quaint art galleries were bleak and deserted.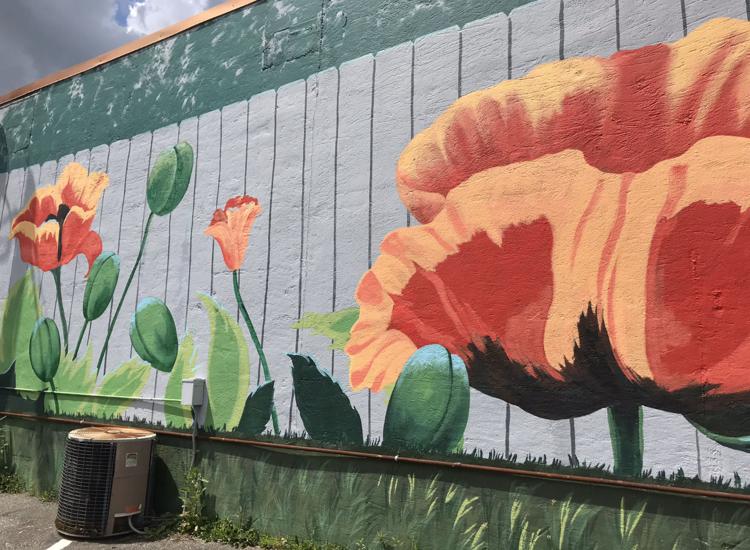 Under Jane's leadership, the arts council played a huge role in the revitalization of the arts scene in West Jefferson. Linda says that thanks to Jane's ability to network with other organizations and artists and the effort she put into applying for grants, West Jefferson is now colorful and thriving.
"It's a destination now, and that's largely due to the arts," Linda says. "And Jane Lonon is the arts."
A Florida native, Jane attended Florida State University, spending her summers in the High Country working as a singing waitress at a restaurant in Blowing Rock called the Farm House. She met her husband, who was a singing waiter at the same restaurant, and their summer romance turned into a lifelong vow to each other.
When the opportunity arose for Jane and her family to move to the High Country in 1981, they packed their bags and headed to Ashe County from Los Angeles to settle down and build their life.
"We always loved the mountains, so we bought an old farm house and fixed it up … well, we're still fixing it up," Jane jokes. "I always tell people that I got here as fast as I could."
Jane began her career at the arts council as a volunteer following her move. She went on to serve as a member of the board and in 1988, accepted a full-time position as the executive director — a position that she's poured her heart and soul into for 31 years.
From collaborating with local organizations to restore downtown West Jefferson and developing opportunities for arts education for the youth of Ashe County, to organizing a local concert series, Jane has done her job with a sense of unwavering enthusiasm that Linda calls "contagious."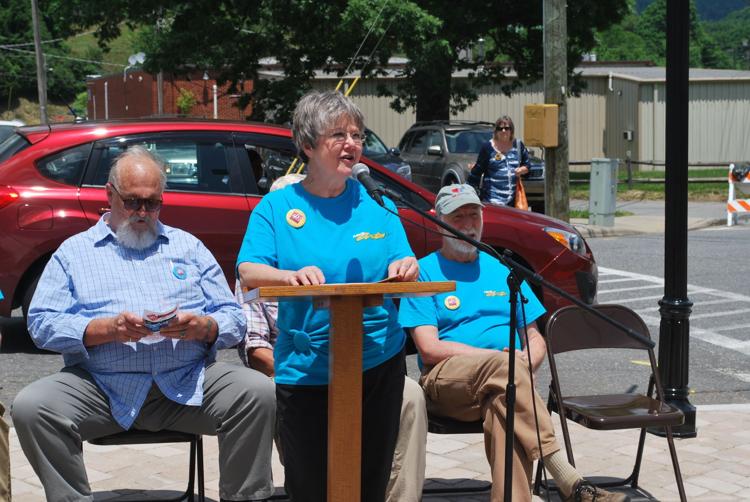 "You never hear her say 'I'm tired' or 'I can't do that,'" Linda says.
Aside from her efforts in the downtown revitalization project, Jane has been a strong advocate for arts education for children in Ashe County. A former elementary school music teacher, Jane says her passion for youth arts education stems from her belief that children of all ages and from all walks of life should have access to a creative outlet.
"I think certainly with young people, having those skills and letting them be creative and be problem solvers through the creative arts process is critical. It's critical to thinking and to our world culture," Jane says. "To be able to offer a way to be creative and express their feelings is so important."
Jane says one of the most rewarding parts of her job is seeing the circuitous route that the arts provides from generation to generation. At a recent non-competitive children's art showcase at the arts council's gallery called "Young at Art," Jane says she was pleasantly surprised to see three of the art teachers from schools in Ashe County who once had their own work exhibited at the same show when they were in school.
"Now these teachers are young professionals working in the schools and passing on their love for the art and their passion for teaching and sharing it with their students … that's a pretty cool feeling," Jane says. "Passing it down and preserving it. That's very satisfying."
Despite the many hats that Jane wears as the executive director, Linda says that Jane's ability to help anyone in need and find space for both friends and strangers who wander into the gallery during the day is impressive.
"She's a people person," Linda says. "She balances so many different things at once and has so much on her plate, but if someone walks in here and wants to talk to Jane, she puts everything aside and acts like she has all the time in the world."
As Jane embarks on the next chapter of her journey, Linda says that the Ashe County Arts Council is stronger than ever, and that Jane's dedication to the organization will live on as her legacy.
"It's been the most amazing job ever. I can't tell people often enough or strongly enough how blessed I have been by being able to be a part of this organization and to work at the pleasure of our board and work in partnership with our staff," Jane says. "The people … people, people, people. They're just the best in the whole world in Ashe County."
As for finding someone to fill Jane's shoes as executive director, the arts council board is in the process of interviewing candidates.
"It will take a very special person to replace Jane," Program Director Rebecca Williams says. "Her leadership will be missed."
The undeniable impact that Jane has made on the arts council and community is on display through the warm and welcoming downtown area and the strength of the arts council, but Jane doesn't take credit for it all.
"It's the arts. I'm a firm believer that the arts, however you want to define that, is the perfect vehicle for affecting change and enhancing quality of life," Jane says.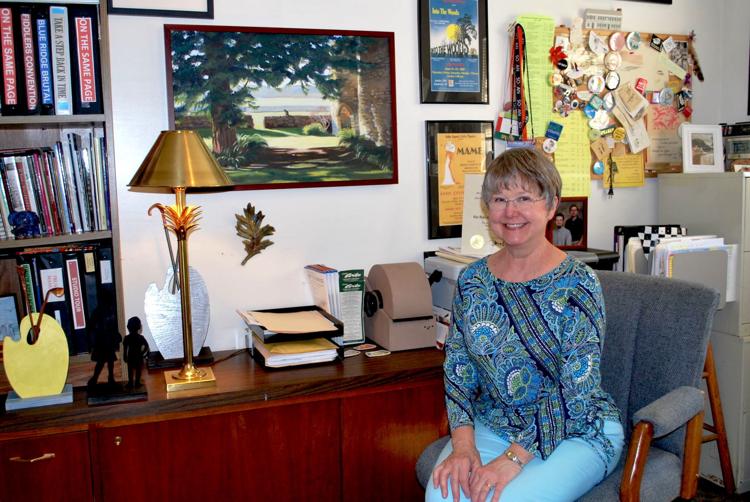 Although Jane's days as the executive director are numbered, she won't be too far away. She says she wants to give the newly hired executive director the opportunity to make their own mark on the organization, but she plans to return as a volunteer — something that she says is a "win-win situation."
"I get to make things with the arts council, pass out programs and tickets and I don't have to be the last one out of the building to turn the lights off or wash the dishes," Jane says.
Jane put a stamp of her own on the community of West Jefferson and she's proved many things over the past 38 years. Jane proved that the arts matter and community matters because when you put those two things together, you get a masterpiece.
"It's been fun. It's been a whole lot of fun," Jane says as tears form in her eyes. "I've worked with such great staff, an incredible board, a huge team of volunteers and lots of community partners to help pull it all together to make a difference and to enhance the quality of life that we will all enjoy for years to come."
Jane Lonon truly did the best that she could — and then some.
"We just love her," Linda says. "We're going to miss her so much."