In 1980, while enjoying what she remembers as a normal childhood in Florida, Lisa Cooper's parents made the decision to sell everything they could and move their family to Valle Crucis to re-open the Mast General Store. Lisa, age 11, "was not excited about any of it at first, but when we started selling candy and my best friend moved to town, my outlook changed."
Living above the store for the first four years of their adventure made for an interesting early life. Lisa's parents, John and Faye Cooper, "held high expectations for hard work and customer service. Everyone was expected to roll up their sleeves and jump into work." Upon arrival in Valle Crucis, Lisa recalls, "We fully jumped into one mess of a store. It had closed a few years earlier, and it was as if they just turned everything off and shut the doors one day. We worked really hard to get it back in running order."
Working and living in the store might have seemed unusual; however, after the first six months, Lisa realized that "retail was in my blood."
Faye, Lisa's mother and former co-president of the store, says, "Lisa will tell you that she thought her parents were crazy to buy this old store in the middle of nowhere. One of my favorite comments of hers after about a year here was that she would most likely be able to get a job anywhere, as she could make a sandwich, pump gas, price and display merchandise and ring a cash register. She was about 12 at the time."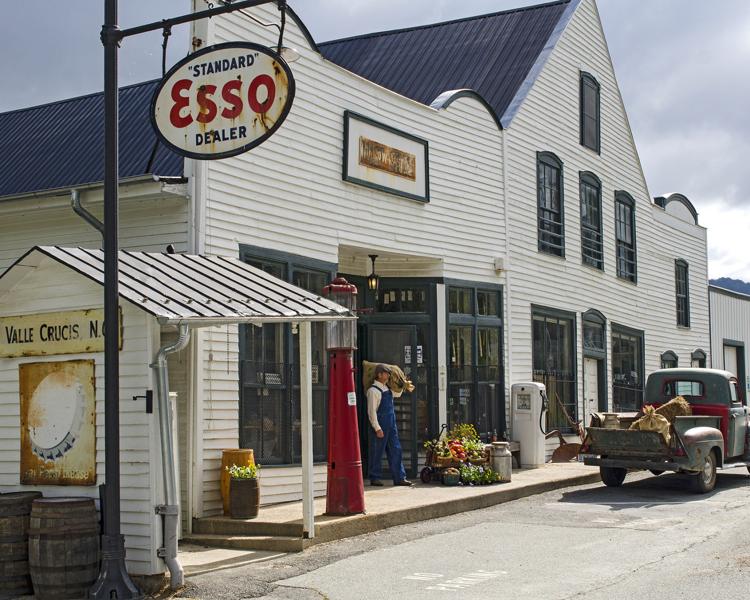 Pairing years of work in the store with degrees in accounting and merchandising from UNC-Charlotte, Lisa was soon ready to take on a new role as a buyer for the store. Although she could claim a lifetime of experience and preparation for this job, Lisa had to start at the bottom and work her way up. She remembers: "I went to my Dad's office to convince him I was ready, but he was not convinced I could do the job. Finally, he let me buy men's clothing and gave me an opportunity to succeed. That was the start of my true career at Mast Store. I increased sales by 15 percent. I have always been a numbers geek and I found success in the numbers."
From here Lisa's role as buyer only continued to expand. After buying for most departments (including candy!), her role grew to managing departments and, eventually, learning the open-to-buy process by hand. This knowledge placed her in a position to work with all buyers.
As she had learned from her parents, Lisa knew how to intertwine work with family. She pursued leadership roles in the store as her world at home grew to include three children — Justin, Hunter and Addison. "As they grew older, my focus turned into working with an incredible leadership team, which includes representatives from all aspects of the stores. Finally, with their encouragement, I stepped into the role of president."
In order to honor her parents' vision "to keep the store as true to a general store as possible" and yet to keep this concept relevant in an ever-changing retail world, Lisa's roles and responsibilities vary daily.
"There is no typical day or week. What is typical is an open door policy. If someone needs something from me, that always takes priority. I am blessed to work with department heads who handle the huge responsibilities, which frees me up to look at the entire organization as a whole."
Initially, Lisa found it hard to establish her voice in the world of retail: "In the beginning my introverted personality was a challenge. It was hard to speak up in meetings, and public speaking was a nightmare. My listening skills helped and, with time, my ability to speak in public settings evolved. Introverts can appear extroverted, but sometimes we need time alone to refresh."
Challenges for the business also require listening and communication. Lisa describes "staying ahead of the game" as one of the company's primary goals. "We have stepped up in customer experience in store and online. We have grown benefits for all of our employees, and we work hard to keep a great core team working in all of our markets."
Lisa also encourages her staff "to remind ourselves of all of our victories. We all strive to continue to make things better, so sometimes it's hard to slow down and remind ourselves of all that we have accomplished. Victories include our benefit package and our commitment to giving back to the communities that support us!"
Mark Gould, chief financial officer, has worked closely with Lisa since 2007. He has enjoyed watching Lisa embrace her role as president. He describes that "Lisa has taken the reins of the company with grace and confidence and has built a very solid team around her. She continues to seek guidance from her trusted team, but will own important decisions like a true leader. She takes her role of carrying the values that her parents established within the organization very seriously.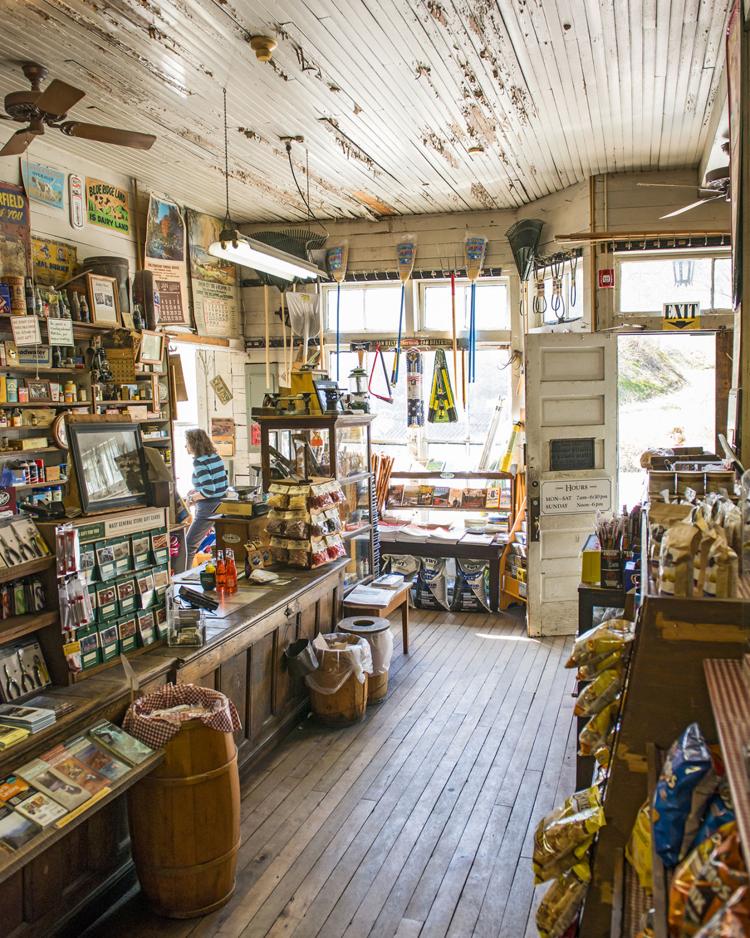 With two stores still operating in the original Valle Crucis location, Mast General Store also has locations in Boone, Waynesville, Hendersonville, Asheville and Winston-Salem in North Carolina; Greenville and Columbia in South Carolina; and Knoxville, Tennessee. Another new "old" location will open in Roanoke, Virginia, next year.
Sheri Moretz, storyteller and copy editor for the store, explains, "All of the locations share the same concept as the original store, but may have a subtle twist. They are restored to a period of significance for that structure ranging in age from 1870s-ish in Columbia to the 1940s in Asheville."
About her time with Lisa, Sheri reflects, "Lisa is thinking and acting on a much higher level. She wants the company to be successful because its success is shared with our 500-plus employees as well as our home communities. She has learned a lot from her parents, but she's also building on her own broad-based background and community engagement."
With regard to her leadership as a woman at the head of successful company, Lisa carefully explains, "We are all equals at Mast Store. There is no tolerance for disrespect in the workplace. My parents set the stage for my success because of their expectations that you respect the people with whom you work. Each person in this company has a unique role that makes a difference, and we do our best to appreciate the different perspectives that everyone brings to the table."
John Cooper, her father, further describes Lisa's commitment.
"Lisa has worked with a passion to improve the company, to both better serve our customers and to provide a good work environment for employees," John says. "It shows in our steady growth and our ability to give back to the communities we serve."
Motivated by her family, employees and local communities, Lisa is driven to make an impact.
"My team knows that I am always having a good day when we can do something good for others," she says.
Lisa's best advice for those who take on leadership roles focuses on listening. "First and foremost, listen. I spend a lot of time listening. Ideas come from collaboration. You hire people who have talents that you do not, and you must trust and respect their talents. Be confident in your decisions and willing to admit mistakes. We are all human."
Greta Hollars, mercantile buyer, has worked with Lisa in varying capacities for 35 years. "Lisa has a special place in my heart," Greta says. "She is a wonderful leader. She values her employees very highly and is always trying to figure out ways to do more for us. She is a very generous person who loves what she does and the people she works with."
In her free time, Lisa enjoys any time spent with her husband, Russ, and her parents and children. She loves the mountains, but "misses putting my toes in the sand." She says, "I continue to grow and evolve as I get older. I laugh a lot; mostly at myself. My dad gave me a great sense of humor, and my mom gave me a lot of good advice. I am thankful and blessed."
With deep respect, Faye says that her daughter has what it takes to run a company like Mast.
"She has a level head and an appreciation of the folks who help make it work," says Faye. "I have told her many times, 'I want to be like you when I grow up'" — to which Lisa adds, "You have left me big shoes to fill."
When asked about the future of the Mast General Store, Lisa responds, "Look back, and you will see the future."