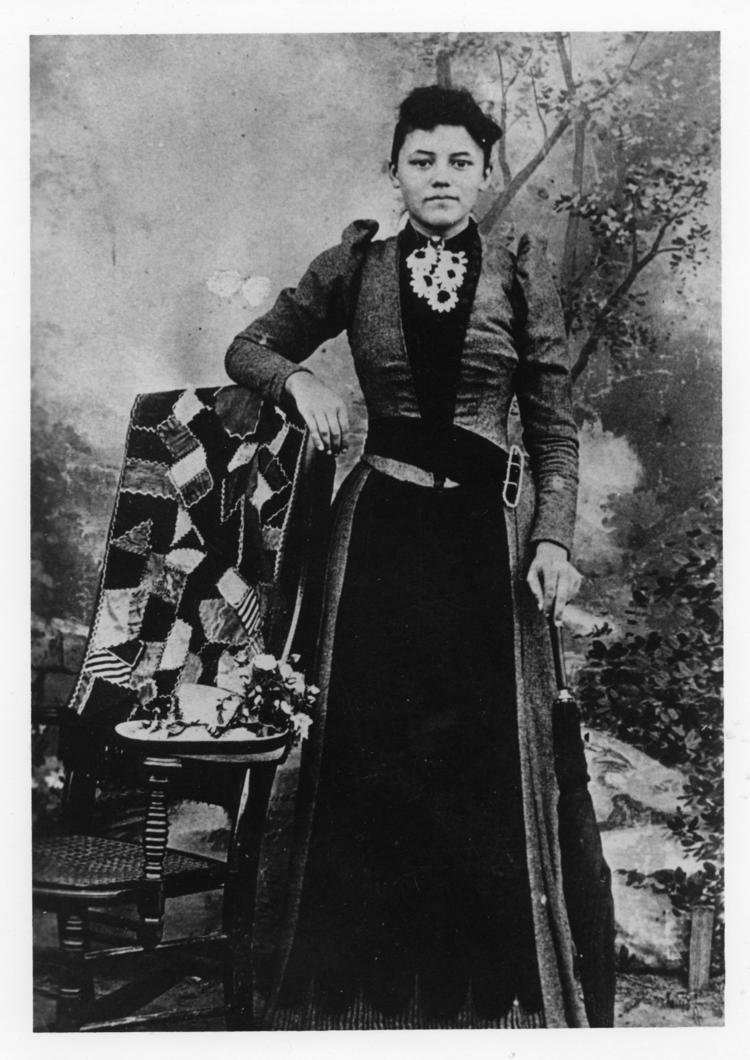 While brothers D.D. and B.B. Dougherty are widely recognized as the co-founders of Boone's Appalachian State University, the institution this year recognized a third person at its annual Founders Day ceremony — Lillie Shull Dougherty, wife of D.D., who played a vital role in bringing higher education to the area.
Full of strength, a spirit of humility and a willingness to serve, Lillie Shull Dougherty (1875-1945) defied gender stereotypes of her time and garnered respect from the local community.
Lillie and her husband Dauphin (Dauph) Disco Dougherty left eastern Tennessee and arrived in Boone in 1899, when the area was impoverished and secluded from central and eastern North Carolina. The couple moved across state lines to make a positive difference in the area's primitive education system. Lillie, an experienced teacher in Tennessee and talented musician in voice, piano and guitar, willingly packed up her family's comfortable life and traveled with her husband and newborn daughter Clara to their new home in North Carolina.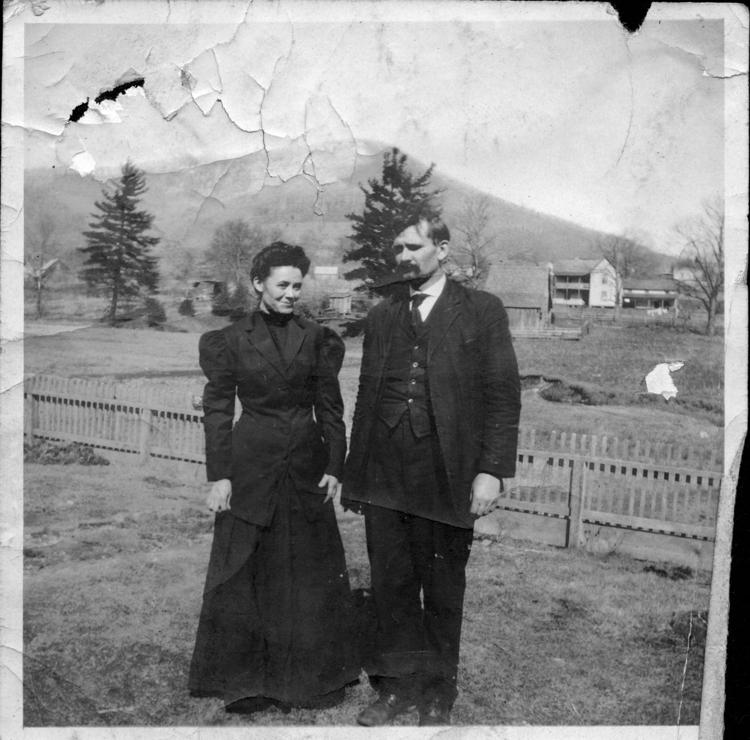 Watauga Academy, the forerunner of Appalachian State University, was founded in the same year by Lillie, Dauph and Dauph's brother Blanford Barnard (Blan) Dougherty.
In the early 1900s, Lillie was a cultural anomaly. She was a full-time working mother with young children while also teaching all the primary students at Watauga Academy (Dauph taught the older students). In addition, she would cook, clean and do the wash for her family while having 10 students board in her home.
Lillie and Dauph had five kids together, keeping Lillie busy at home. Along with caring for her family and household needs, Blan also lived in the Dougherty home. Yet, Lillie was not a typical housewife of the time. As the hostess for the college, Lillie's role was more than throwing dinner parties. She hosted important figures in her home often on short notice, helped with secretarial duties, substituted classes when needed and ensured the public perception of the school was positive, according to Dr. Karl Campbell, historian and professor at Appalachian State.
As Watauga Academy began to grow in size and scope, Lillie's steadfast support of her husband and brother-in-law was evident, and her widespread influence was seen across various parts of the school and town. Lillie supported the two men in the beginning stages of the school, yet she was not a bystander in the process — her opinion was highly valued and honored by Dauph and Blan.
"Lillie was a great support to these two men," said Doris Stam, Lillie's great-granddaughter. "Lillie was no shy 'door mat' for these men to step upon. Yet, she cultivated humility and generosity, traits she shared with her husband. Without a doubt the brothers sought and valued Lillie's opinions as the three of them shouldered together the burdens associated with running the college. Though they had different personalities, both brothers were, in their own ways, dependent upon the steadfastness of Lillie and the stability of their shared home and family life. Faith, frugality and hard work were the shared foundation of the three Doughertys."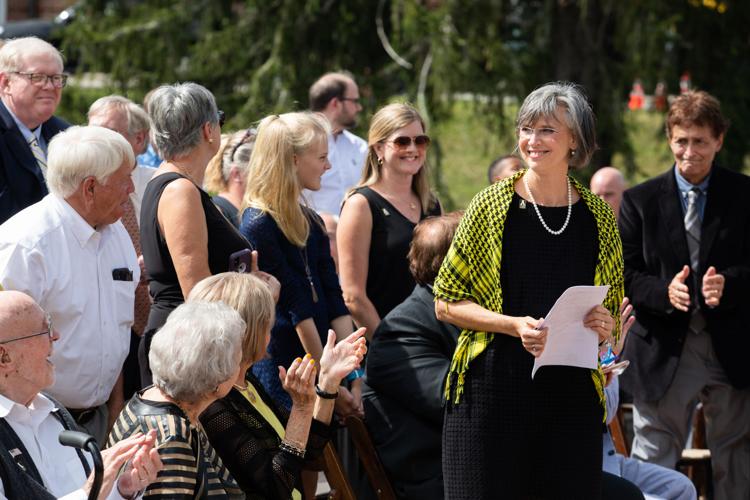 Lillie's legacy runs deep in the university's history. Now considered a true co-founder in the establishing of the school with her husband and brother-in-law, she was instrumental in creating the home economics, music and industrial arts departments.
"The story of Appalachian cannot be told without Lillie Shull Dougherty," Stam said. "Less obvious than the Dougherty brothers, she was, nonetheless, the third pillar, equally holding the weight of the whole undertaking. There were three, not two, cofounders of Appalachian State University."
Out of the classroom, Lillie used her strengths to assist with running the books for the school for a time, Campbell said. After Dauph passed away in 1929, Lillie became business manager and treasurer where she first earned a salary from the college.
Lillie's contribution to the success of the university is a legacy to remember. In her speech at Appalachian State's second annual Founders Day celebration in September, Stam said Lillie was crucial in helping keep the school afloat during a period of poverty that struck the mountain region after the Great Depression.
Campbell provided insight from a historian's perspective on Lillie's contribution to the founding of Appalachian State.
"Historically, people look at the two men," Campbell said. "But no historian today would look at the record and not see three equal founders." Campbell said to fully examine the significance of Lillie's life in the 20th century, an onlooker must place her in her historical context. By understanding Lillie's uniqueness in the early 20th century, the gravity of Lillie's actions in co-founding the university, caring for her family and being an active part of the Boone community can be fully appreciated.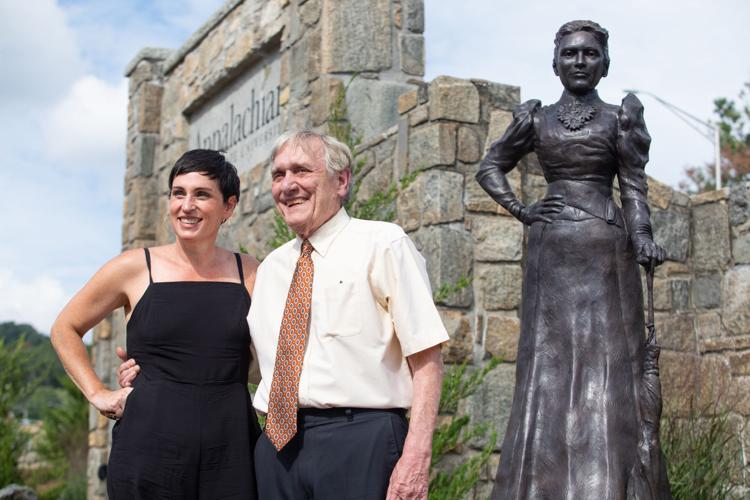 A true musician and teacher at heart, Lillie's passion for both throughout her life has impacted the generations that have followed behind. Dozens of her kin are or were musical performers or educators. According to Stam, one of Lillie's great-grandsons is a world-renowned pedal steel guitar builder and another relative has a graduate degree in string bass performance and played with the N.C. Symphony. Along with musicians, countless members of Lillie's descendants are or have been teachers in higher education or grade school.
Lillie loved the people in the town where she lived. She invested deeply in her family and the college, but also in the High Country community. Leaving eastern Tennessee for Boone was not an easy choice, yet Lillie fully embraced the mountain town. She exemplified hospitality as she opened her home to college students, faculty members, church members and others from the Boone area.
"Lillie was of the mountain people, and for the mountain people," Stam said. "Lillie's contribution in mending fences and leveling differences of opinion between the town and the college — understandable with such close proximity and potentially different needs and goals — is spoken of among our family, but not widely known."
Though Lillie did not live to see what began as Watauga Academy grow to the success of Appalachian State today, Lillie's contribution to the school cannot be overlooked. Yet, Lillie love's for teaching and music never overshadowed her passion to love and care for her family. Lillie poured herself out as she gracefully served her family and her community.
"What apt words to describe her: strength and service," Stam said. "True strength, is not self-promoting but serving, and I believe it was her Christian faith that gave her that understanding and developed in her these dual attributes."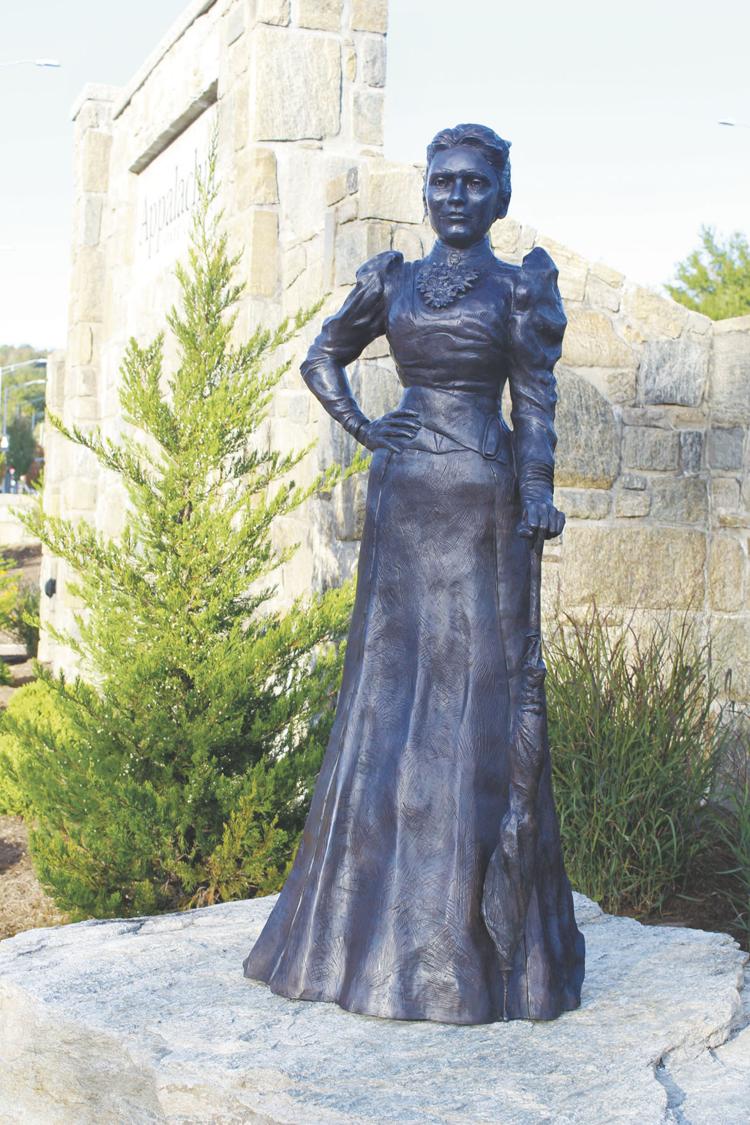 Wife. Mother. Teacher. Musician. Business manager. Treasurer. Secretary. Hostess. Event planner. Cook. Visionary. Community ambassador. University co-founder. Lillie was a well-rounded woman vital to the prospering of the High Country in the 20th century.
At the September 2019 Founders Days festivities in which Lillie's statue was dedicated on Appalachian State's campus, Stam eloquently summarized her great-grandmother's legacy.
"The life of Lillie Shull Dougherty cannot be measured by her visible achievements as teacher or business manager at Appalachian, or even the decades of entertaining and homemaking for the school. Less apparent and more lasting was her steadfastness of purpose to serve, and the integrity of her character in doing it."