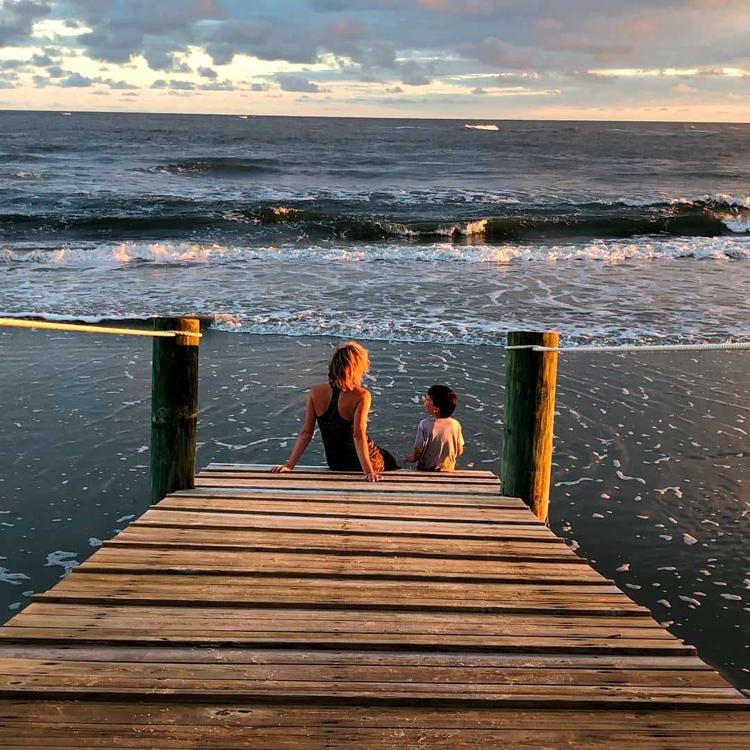 In the past, if a man traveled alone, he was viewed as an adventurer. A woman traveling alone, or with her children? There could be questions about the whereabouts of her husband, or the curious prodding of the nosy and the nefarious.
"Whether she's traveling alone in the name of her husband or whether she's unmarried and traveling alone ... in all situations it represents something sort of outside of the norm," Craig Robertson, a media historian at Northwestern University and author of "The Passport in America," told National Geographic.
Rumors and dirty looks aside, until the women's rights movement in the 1970s, there were other obstacles for women's travel.
"Many banks required single, divorced or widowed women to bring a man along with them to cosign for a credit card, and some discounted the wages of women by as much as 50 percent when calculating their credit card limits," according to Smithsonian Magazine.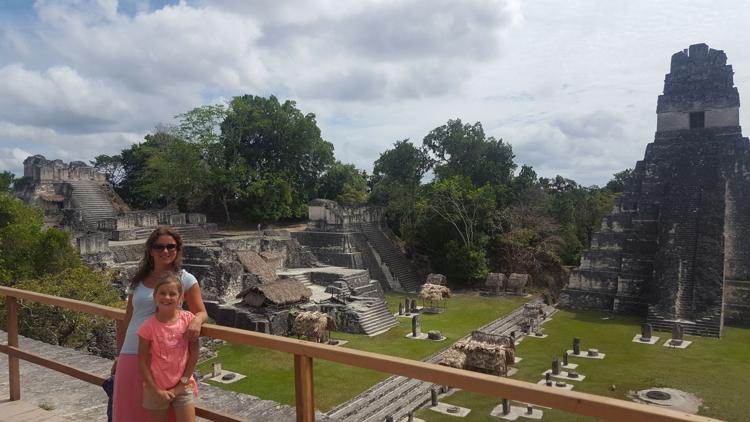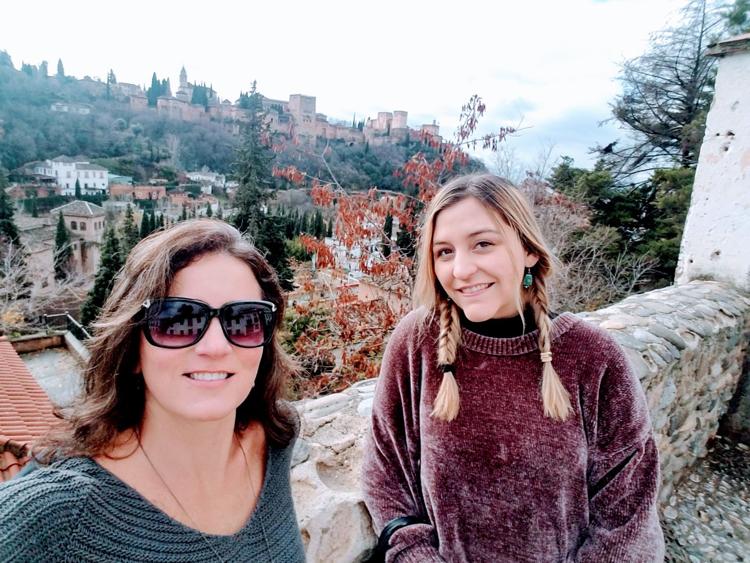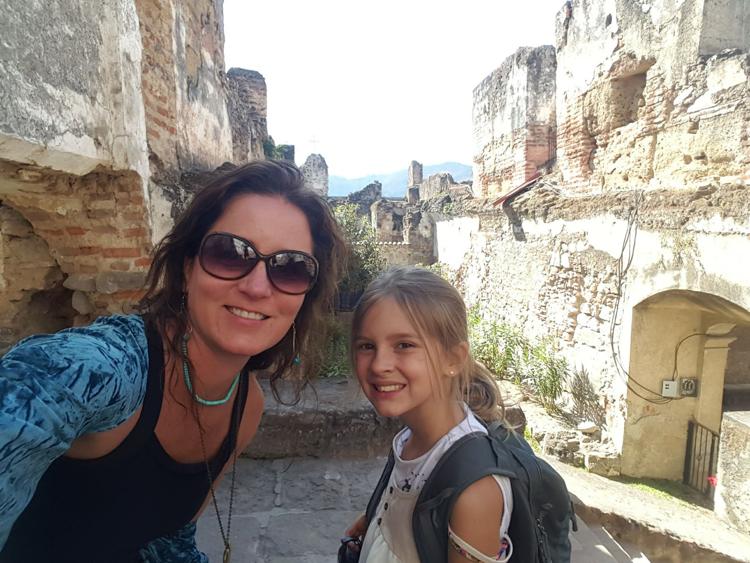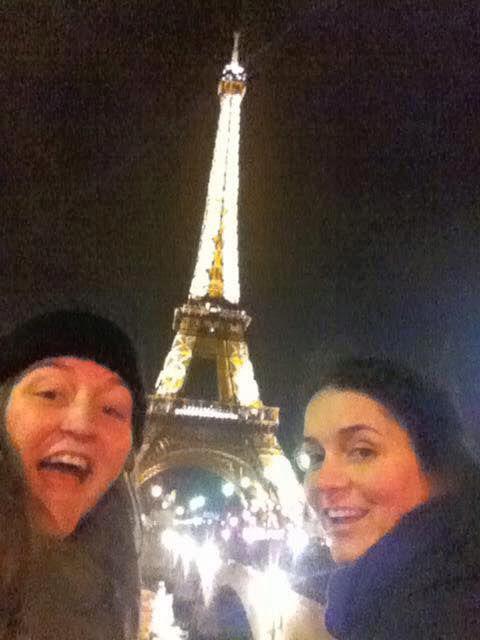 Although times have changed, the thought of a single parent traveling with children to a foreign country can still seem daunting. But for two High Country women, traveling with their children is not just a vacation — it's important to helping them learn about other parts of the world and appreciate folks from all walks of life and cultures.
As Mark Twain famously said, "Travel is fatal to prejudice, bigotry and narrow-mindedness, and many of our people need it sorely on these accounts."
Crystal Kelly works for the Children's Council of Watauga County and is also a guide for the travel company Enlightened Globetrekker Adventures, which caters to single parents. Courtney Baines is the marketing and communications director for the Blowing Rock Art and History Museum. Before accepting that job not long ago, she founded the Of Course You Can Travel website dedicated to single parents on the go.
Crystal grew up in southern Florida and then went to high school in Charlotte, North Carolina. She eventually found her way to Appalachian State University in Boone. Crystal has two daughters, Taylor and Emma, and instilling them with a love for travel was a goal from the beginning.
"I have always been drawn to traveling and experiencing other cultures and being able to gain other perspectives on life," says Crystal. "My sister and I took a trip to Puerto Rico when I was in graduate school and from then forward, I decided to prioritize traveling in my life and to figure out a way to include my daughters. Once traveling becomes a priority, resources and things can shift. Both of my daughters have been to multiple countries now, and they both now know what travel can offer as far as a new way to see the world and experience how other people live. It is a part of their education, in my opinion, and it is something worth investing in."
According to Crystal, the perception is that you have to have a lot of money to travel, and she believes that is not always the case. A trip to the next state or the nearest landmark or national park in the U.S. can be rewarding, affordable and educational.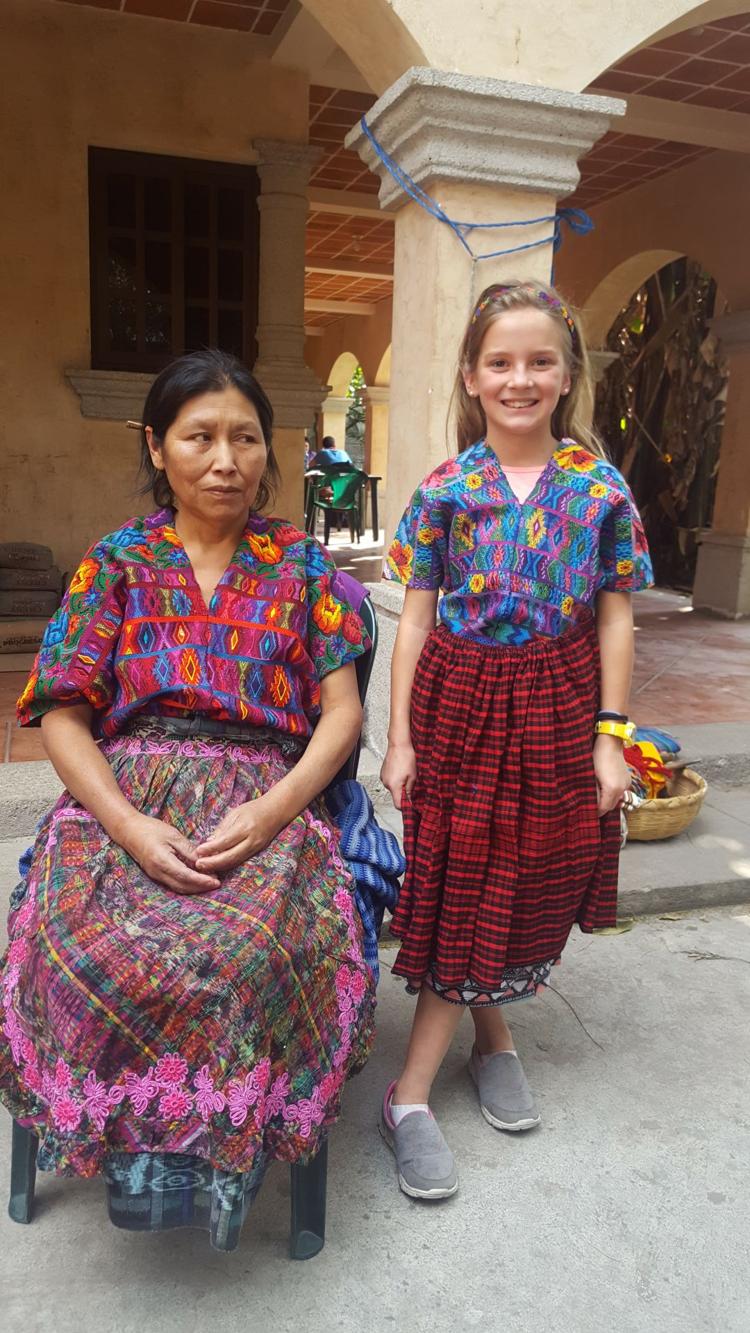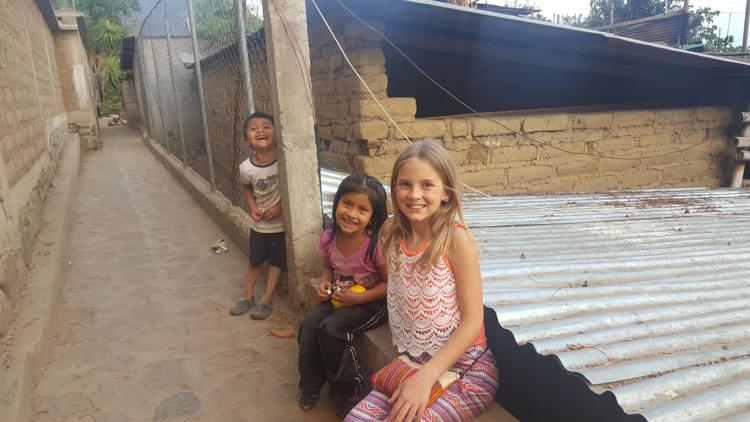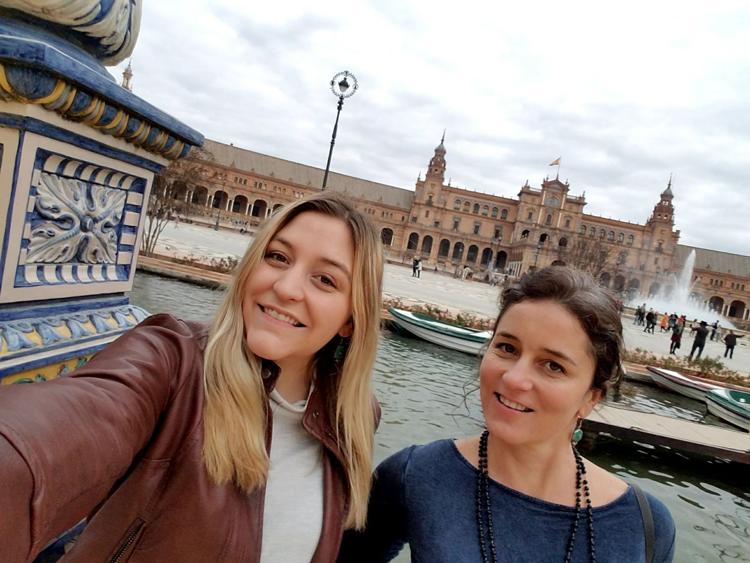 Crystal and her daughters prefer not to travel in luxury, but instead they find a way to live with a family in another country, for instance, so as to truly learn about other cultures firsthand.
"In 2017, I took my 10-year-old daughter to Guatemala, where we went to learn Spanish and we stayed with a local family," Crystal recalls. "We went with the intention of learning Spanish, but we also wanted to just live as they did and take a break from life here. It was good for her to spend time in a culture where material items were not a priority. There was a normal adjustment period for her and a bit of a culture shock at first, but within a couple of weeks we were in that groove. Life was a lot simpler there. We walked everywhere or took public transportation and we had a lot more quality time together there and it allowed my daughter to have more of a perspective of gratitude. With children, sometimes lessons like that are not instilled in them until they are older."
After a month with the host family, Crystal and her daughter traveled throughout the rest of Guatemala, where they found the people to be very kind. She did play it safe, however, as one would in almost every country, by not going off the beaten path very often.
Crystal has also explored Morocco, Mexico and most of the U.S. with her daughters. She feels like children can learn about other cultures better by in-person experiences rather than in books. And, while routines are important for kids, travel also teaches them to be flexible in all circumstances. That outlook seems to have paid off as Crystal's oldest daughter, now in her 20s, has studied while living in France and has taken months-long journeys on her own overseas.
Courtney moved often after her parents divorced at an early age. She lived in Georgia, Nevada, across the pond in England and other places before settling down in Danville, Kentucky, during her high school years. Then, she traveled to Costa Rica and the southern countries of South America as well.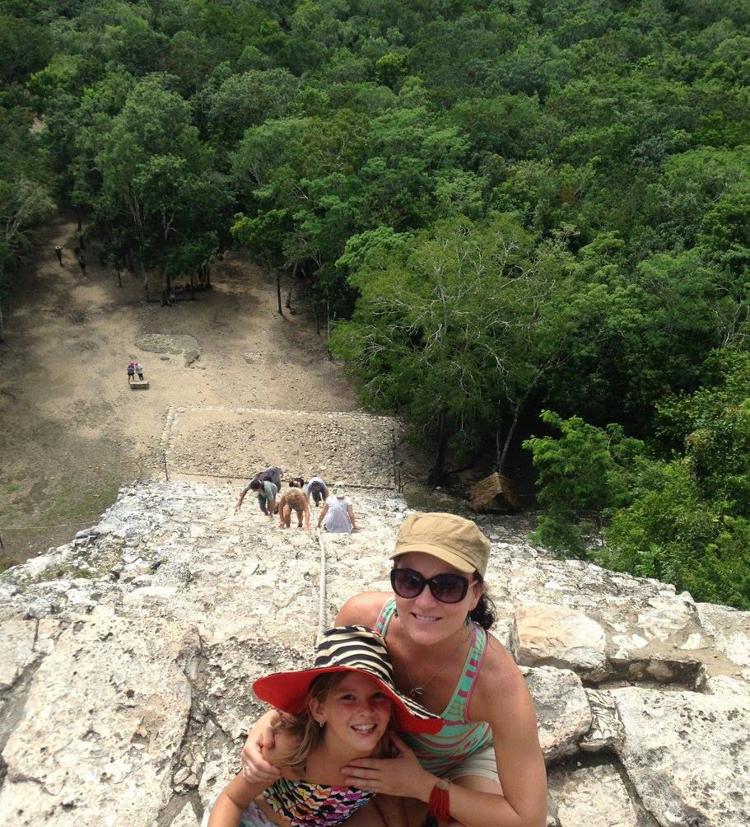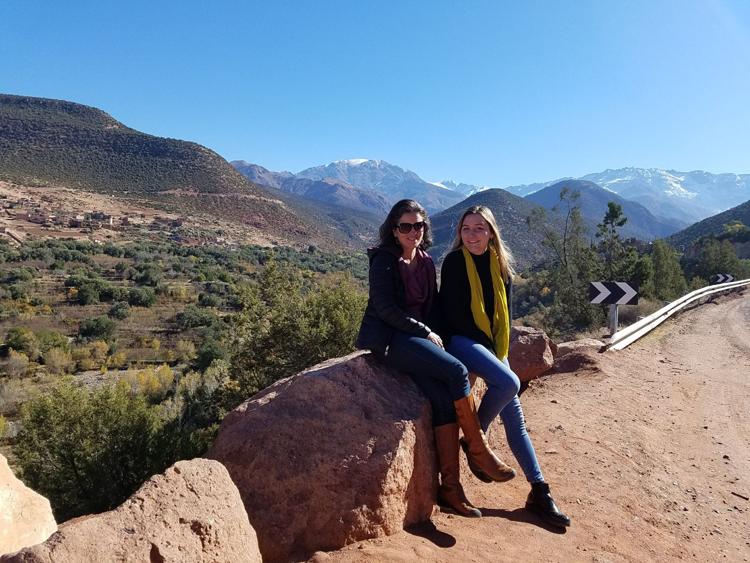 Courtney arrived in the High Country, like Crystal, via Appalachian State University. Now a single mother raising her 6-year-old son Aiden, she is adamant about giving her child a love of travel and the open mind and cultural appreciation that comes with such adventures.
"To me, traveling to different countries and learning about different ways of living, it sparked my hunger for that kind of immersion and change and learning about different people," Courtney says. "I learned that there are a million ways to do things and that people see the world in different ways."
Being a single mom is rarely a part of the plan of one's life. But when it happens, adapting and focusing on the children involved is a good way to move ahead.
"It has helped my son Aiden to be more resilient and to know that life isn't always perfect and to make the best of it," Courtney explains. "Being a single mom, I get to choose where we go and what we do and I don't have to run it by anyone else. So, the trips that Aiden and I have gone on, just the two of us, many have been cross-country excursions on a train because he loves trains. Just last year, we took another train journey to Colorado, then to Utah and then to the Telluride Bluegrass Festival, and that was an amazing trip."
Like Crystal, travel takes precedence when it comes to Courtney's disposable income. A big part of that motivation is the desire to educate her son along the way.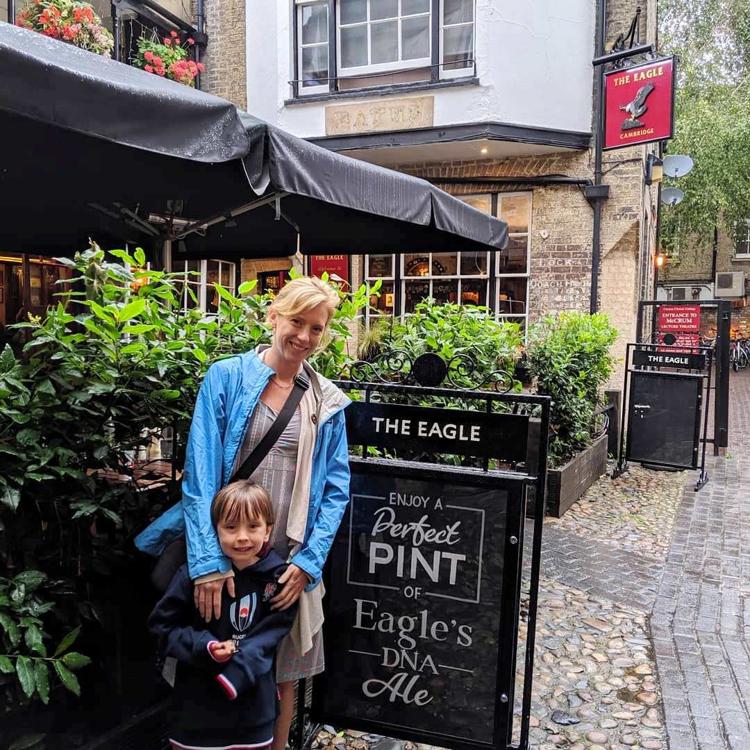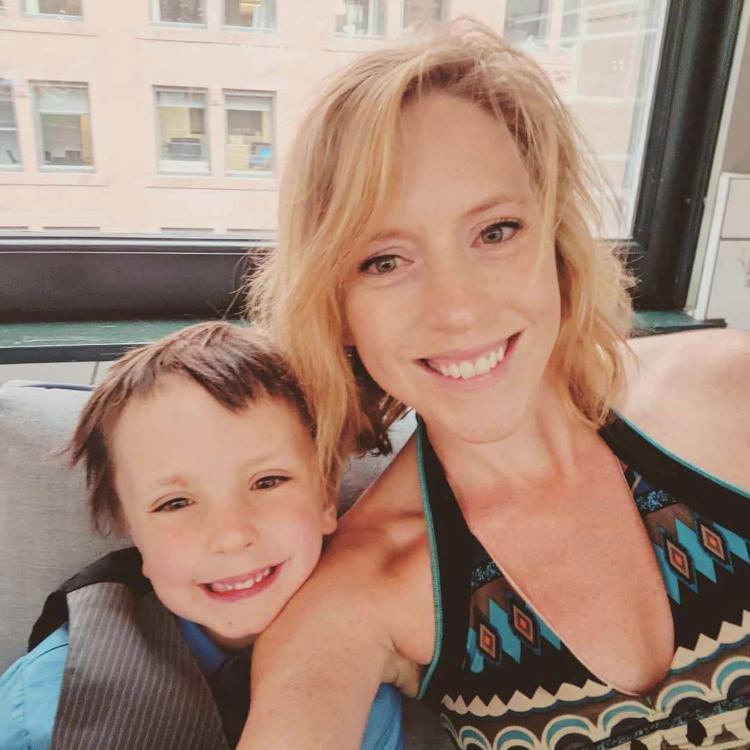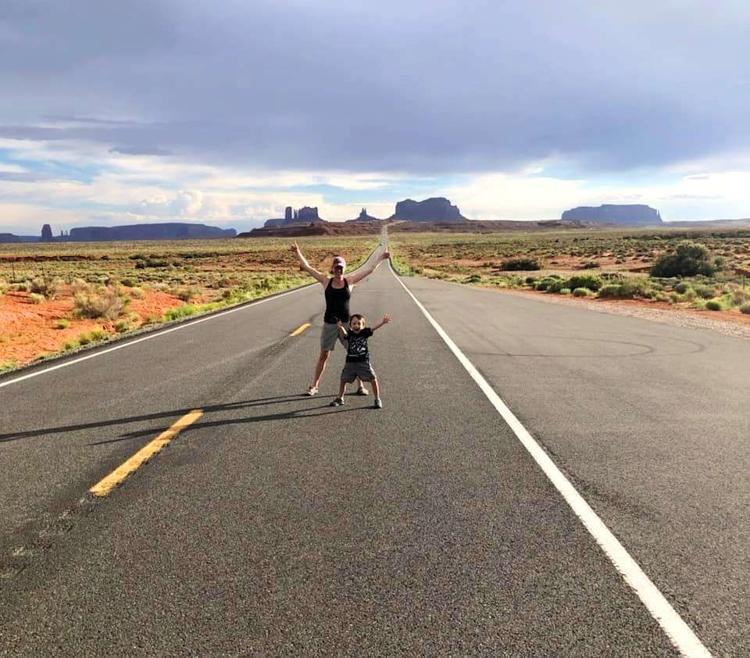 "Last spring was Aiden's first trip abroad when we went to the Dominican Republic," she says. "Part of my inspiration there was I felt like he had shown signs of being uneasy or unsure around people of diverse cultures. So, just Aiden and I went to the Dominican Republic, and it was wonderful. At first he was leery of being a minority there because we did not go to the tourist places. Instead, we stayed with a Dominican family for 10 days. The husband was a Dominican and his wife was Canadian, so even though I could speak Spanish, it was nice to be with a local family that could speak English as well. That was our home base, an Airbnb home with great reviews, and we rented a car and took day trips, including to a national park with a hotel that was built into a cave."
While Courtney had to leave her travel website behind when taking the Blowing Rock Art and History Museum job, she is still an advocate of single parents sharing the gift of travel with their children.
"I encourage single parents to travel with their kids even though it might seem overwhelming or difficult," Courtney says. "For instance, there have been times recently when I would show up to rent a car in another country, and the first question they asked me was why I was alone and where was my husband. But, that depends on the culture and the country, of course. So, I wanted to inspire people and share my experiences and give people some courage. To me, I make traveling a priority because watching a movie about another place or reading about another place doesn't compare to actually going there and seeing it and experiencing it. I want Aiden to have an open mind and to embrace differences and respect differences."
To travel is to learn, and to pass that mindset on to one's child is a special gift.
"I think you should travel the world with kindness and with a genuine sense of, 'I want to learn about you,' and not with an attitude of, 'I know the answers to everything,'" Courtney says. "Then, you will get back what you put out there. I remember before Aiden was born, when I traveled alone for six months in South America. By the end of the trip, I learned that I was ready for roots and that I wanted to be back in Boone. I wanted to travel, but I didn't want to ramble. I wanted roots. And that is what I have with Aiden."