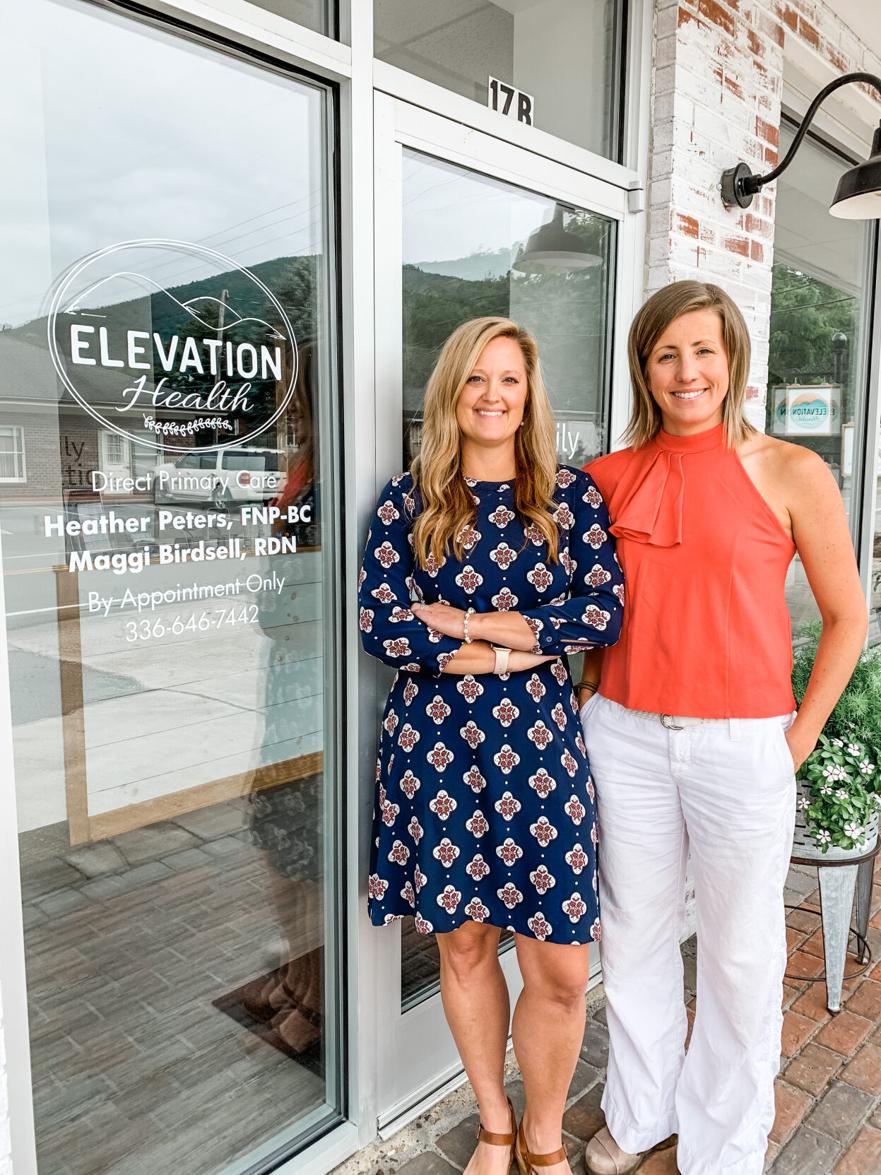 A unique primary care practice can be found at 17 E. Buck Mountain Road in West Jefferson. Elevation Health provides personalized care with a lifestyle-first approach to empower patients to live their healthiest life possible.
Elevation Health opened its doors in November 2019 and offers all of the traditional services of a primary care provider but with longer, more personalized visits. Patients will have the opportunity to forge relationships with Family Nurse Practitioner Heather Peters and Registered Dietician Maggi Birdsell.
Peters spent 10 years working in traditional primary care settings and felt that the quality of care for patients was being lost, and she did not feel that patients were the priority of primary care during that time. She found that her desire was to be able to spend more time with her patients and find the root of their illnesses. After completing research, she discovered the direct-primary care model that Elevation Health follows.
Birdsell said that the longer she practiced nutrition and had her hands "tied" by insurance companies, the closer she and Peters came to the development of Elevation Health. She also felt in the past that she was unable to provide care in the way that would impact patients most. She added that she enjoys working in a setting where nutrition is considered an integral piece of the care plan and is not viewed as separate from medical care, which is what she previously experienced.
"They are seen as two very separate departments and they're not," Birdsell said. "You can't really separate health care and lifestyle and nutrition."
The atmosphere of Elevation Health is also welcoming to all who enter, with modern decor and the aroma of essential oils wafting through the air.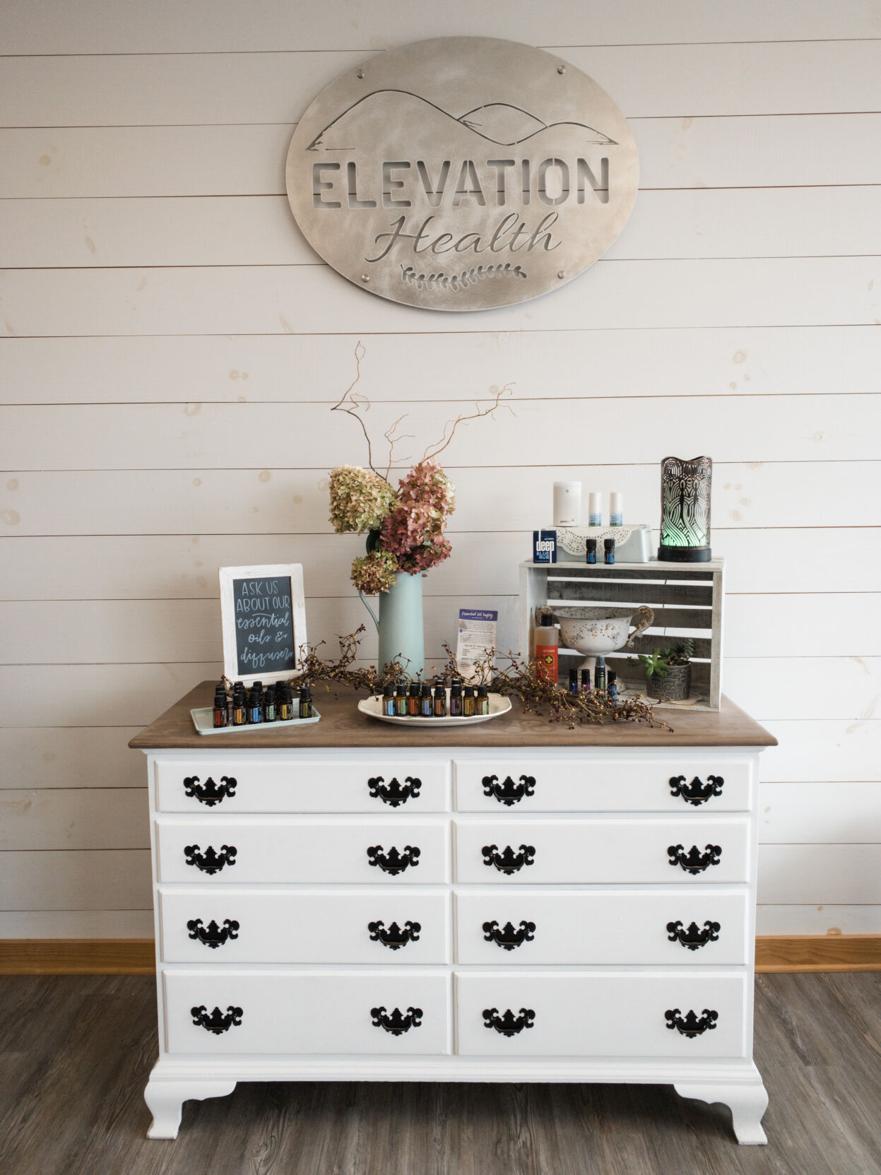 "We definitely wanted it to feel a bit more 'homey' and comfortable because if patients are not comfortable then they are not going to be transparent because they want to get in and get out," Peters said. "And I never want patients to feel like they are coming in to be reprimanded — we're a team and we want to help patients to feel the best that they can and be the best version of themselves."
Birdsell said that at Elevation Health, they want patients to realize they are the "driver" of their health care, and as providers they are there to assist and aid them in the areas of health and wellness they would like to improve upon.
"We definitely try to help people address everything as a whole, because your body has different systems, but they all work together," Birdsell said. "So we want to help your body to function as best as it can."
One of the aspects that members of Elevation Health seem to enjoy the most is how accessible Peters and Birdsell are to them through direct messages, phone calls and an app. According to Peters, their patients enjoy the lifestyle approach and individualized care since it differs so much from traditional primary care settings.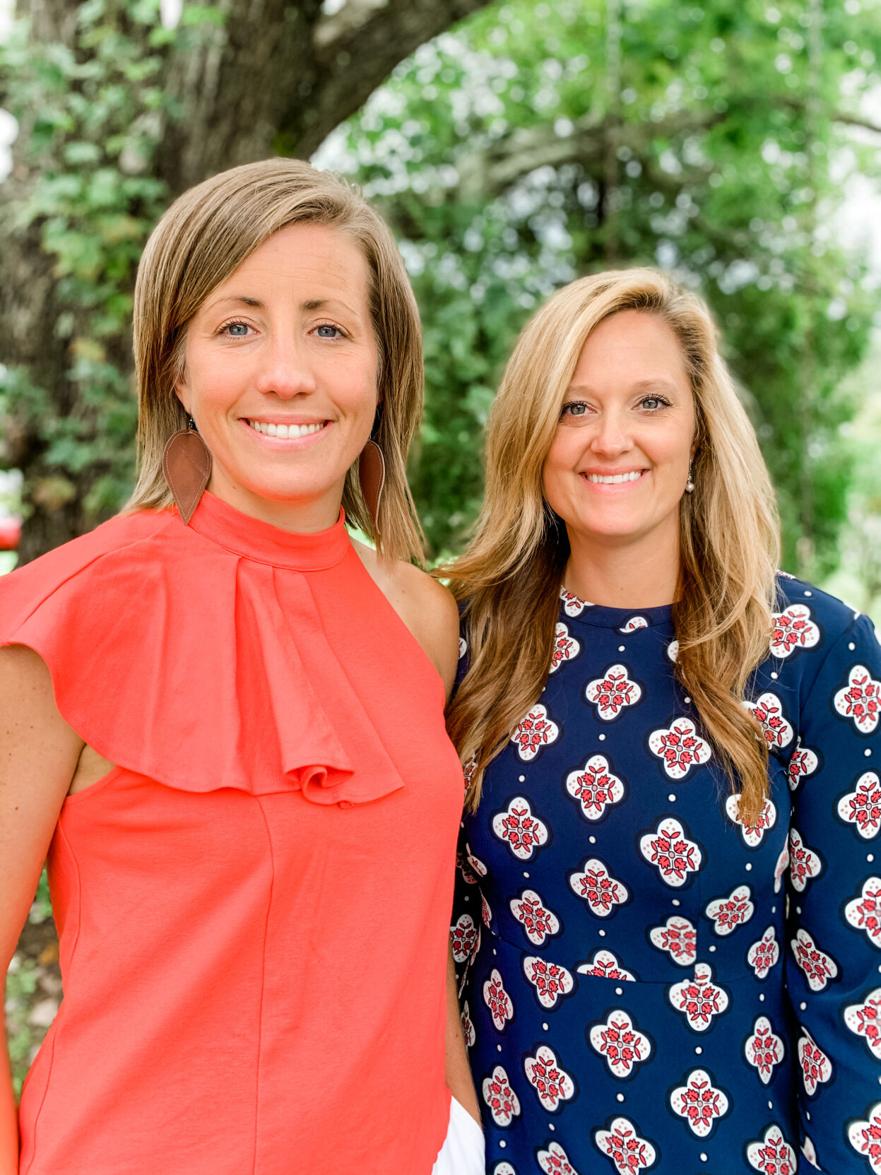 In addition to Elevation Health, as a separate business, Peters and Birdsell also own Ashe CrossFit with their husbands. Peters and her husband Marty are the founding owners, and Birdsell and her husband Travis became owners in January. Ashe CrossFit is conveniently located in the same building as Elevation Health.
Peters and Birdsell both feel exercise and movement is an important part of health and what they enjoy about CrossFit is that it focuses on functional movements such as squatting and picking up a box using the correct form. "It is not about going to the gym and getting your 30 minutes of cardio, it is about how you get your exercise by incorporating functional movements that really help you sustain better body mechanics," Peters said. Both Peters and Birdsell are former athletes and agree that CrossFit is the most beneficial full-body workout.
According to Birdsell, there are not many other practices in the area offering outpatient nutrition counseling. At Elevation Health, they offer nutrition packages to the community as a service through nutrition packages for those who do not wish to switch primary care providers. There are also add-ons available, including grocery store shopping experiences with Birdsell where members can learn how to choose the right foods for their dietary plan or visit a restaurant and learn to choose the correct menu items. According to Birdsell, they offer these add-ons because they are "outside of the box" and allow patients to apply what they have learned outside of their office.
Peters and Birdsell both have a passion to not jump to medication but rather work through any medical problems patients may be experiencing and offer solutions.
Peters added that in the fast-paced, instantaneous society where everything is readily accessible, it is important to note that health is not such an immediate process.
"Your health is not always that easy, but we are here to hold your hand and help you work through that," Peters said.
To learn more about Elevation Health and their services, visit the website at www.elevationhealthpc.com or call (336) 646-7442. Elevation Health can also be reached via their Facebook page @Elevation Health.
For more information about Ashe CrossFit, visit the website at www.ashecrossfit.com, the Facebook page @Ashe CrossFit or call (336) 846-1717.