After preparing to be a high school teacher throughout her college education, Anne Calta often found herself staring out of the classroom window — even more so than her students did.
Though she enjoyed educating students, Anne knew that she hadn't found her life's work in teaching in a classroom. Her love for being outdoors and remaining active has since led her to spend more than 25 years learning about and working with plants, and to her current title of a "garden coach."
It doesn't take long when talking to Anne to feel her passion for plants and gardening. Anne says she's knowledgeable, but admits she still doesn't know everything there is to know about horticulture.
 "If someone tells you they know everything about a plant, they're lying," she says. Anne has rubbed shoulders with horticultural geniuses, but she admits that even they don't know everything there about plants and gardening because of the vast amount of information.
Anne loves that gardening requires continual learning. When gardening, there are many factors to consider like the sun, the dirt and the rain. If living in the High Country, gardeners also contend with the wind and elevation. Anne embraces the challenges and loves to try different approaches, which makes her the best-of-the-best as a gardener.
Next Steps
Not really sure what she would do next after being an educator, Anne got a job working at one of Raleigh's premier nurseries. It was there that the owners encouraged her to pursue the study of horticulture. North Carolina State University had a two-year program called "Ag Institute" that was hands-on, which appealed to her physically active nature, she says. So she enrolled.
Things then started to fall in place for Anne. She was lucky, she says, in obtaining a position at the J.C. Raulston Arboretum, as it exposed her to more than she would have learned anywhere else. The Raulston Arboretum is the hub of all horticulture in North Carolina, and perhaps for the entire nation. 
Anne says she got to participate in everything from propagating plants and distributing plants to renovating garden spaces. She acknowledges that her mentor at the Arboretum, Mitzi Hole, saw her potential. "She took me under her wing and we worked very hard," Anne says.
Anne later acknowledged she wanted to live in a much smaller town, maybe one with a college. Plus, she had always wanted to be in the mountains. She decided the High Country was a place she wanted to be, and moved to the Boone and Blowing Rock area in 2004. She began to manage Mustard Seed Market, working with the owners Robb and Danielle Stewart.
Because of the geographic challenges the High Country area holds, she had a lot to learn after moving. "It's different here," she says.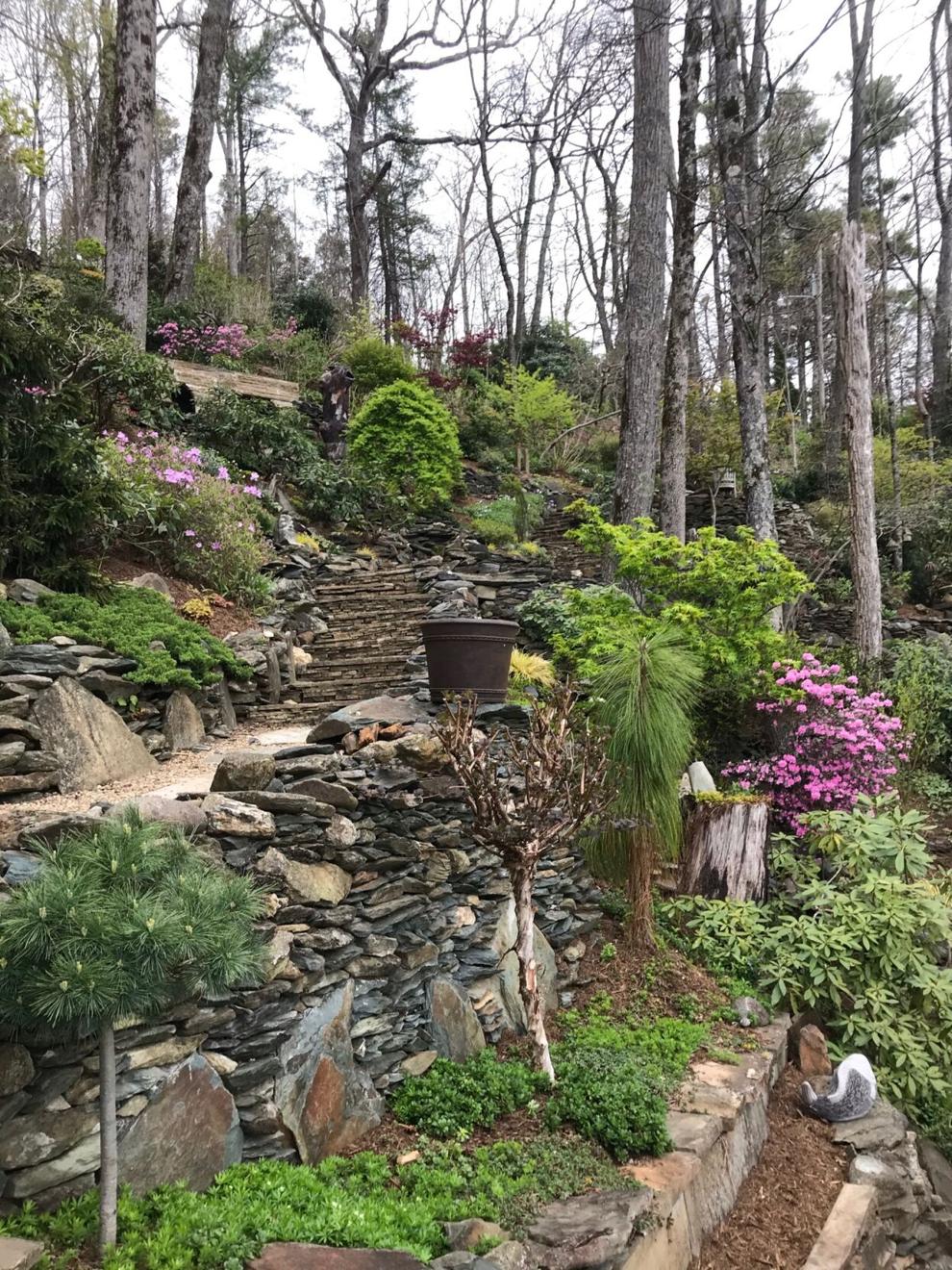 Anne adds that being a successful gardener in this area means learning about and dealing with the microclimates, elevation and wind damage that other areas in North Carolina don't have to manage. "I had a learning curve working with a different plant palette up here," she says.
Anne found that she liked being in retail because she could also focus on educating customers regarding where to plant and how to take care of their plants. During her work at Mustard Seed, she became a go-to person for her knowledge. Other employees were always answering questions with "Ask Anne." As a result, "Ask Anne" is part of her current tagline.
Starting on Her Own
As the adage goes, when someone is very good at something, the world will beat a path to their door. This rang true for Anne as people began to discover Anne's talent. 
She tells  of a woman who had just sold her gardening business, and had a couple of her best clients that she wanted only Anne to work with. One of these clients became Anne's first solo project. And what a project it was. This client owned 80 acres with large perennial gardens, fruit tree orchards, blueberries, raspberries and vegetables. It was a massive undertaking that Anne jumped into with both feet.
She spent one day a week carefully taking care of his acreage that included two replica gardens for the two houses on the property. She did all that she could in order to maintain the property and worked with him for years until he moved away.
After getting the first client and working his land for several years, others began seeking her out to maintain their gardens. She eventually left the retail world and went out on her own in 2010. She hasn't looked back.
What Anne Does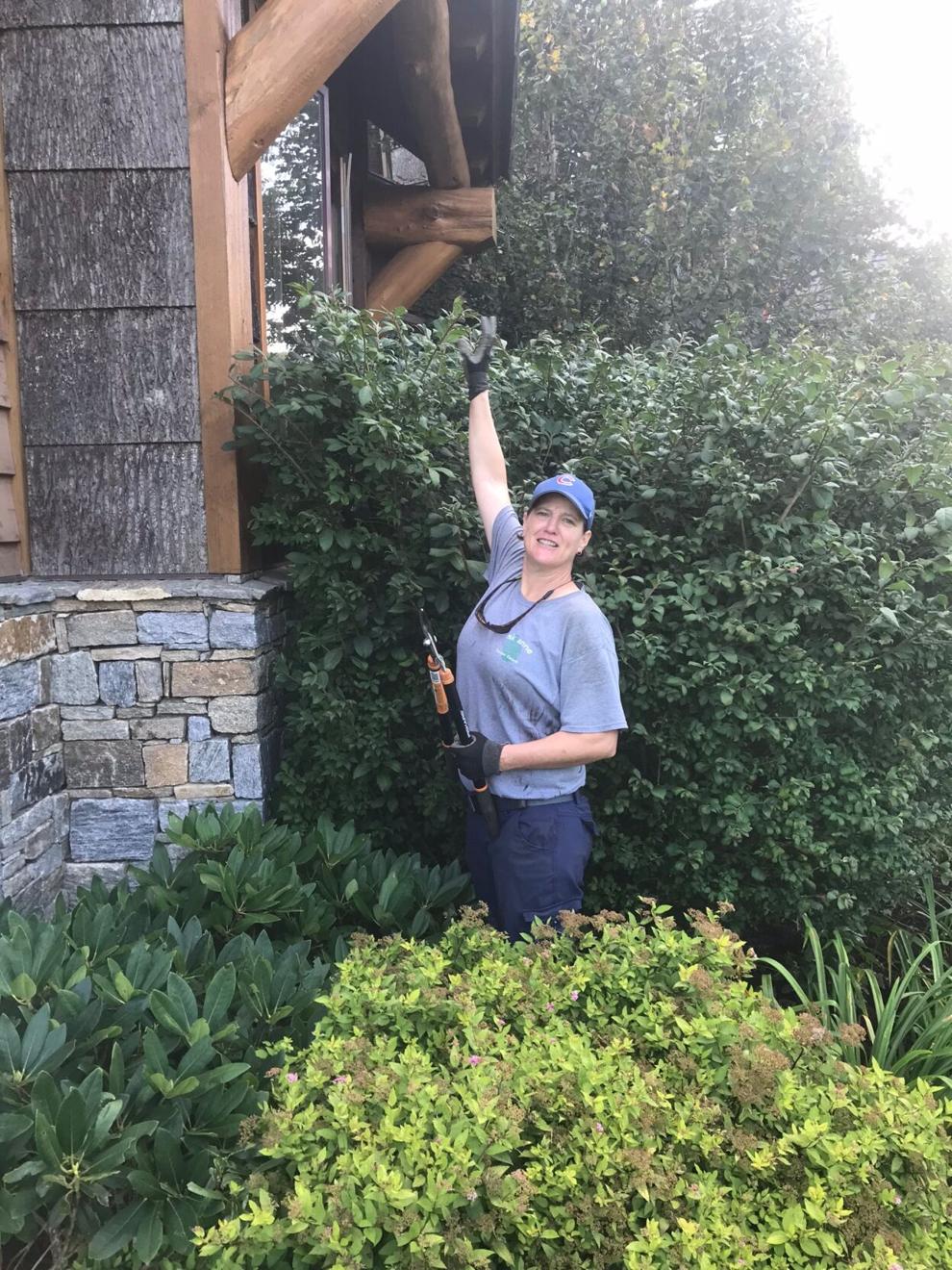 Anne calls herself a "Garden Coach" because, in addition to her knowledgeable tending of clients' garden spaces, she educates and "coaches" her clients on taking care of their plants and trees themselves. She doesn't want people to be afraid of their plants. As she says, "Plants were here before us and they will be here after us." Her message is that plants are resilient, and gardeners shouldn't be afraid to move them around and try different things. 
Technically, Anne is a horticulturist; however, she calls herself a "gardener." Indeed, she is a gardener in the truest sense. She doesn't do landscape design, installation or hardscapes. She will, however, advise on whether certain plants might work in an area, given its specific characteristics. She will then take care of it all for the client.
Besides her in-depth knowledge of plants, her forte is the attention and patience required to maintain gardens. She loves to fine-tune a yard and build an environment that the homeowner is proud of. 
Challenging Projects 
When living in a place like Boone and Blowing Rock, some very challenging gardening projects will eventually be encountered. One couple who found Anne had a "teeny yard with a lot going on." The couple were no strangers to creating beautiful yards. The gentleman approached Anne and said, "Take care of my yard." Anne found the project to be more challenging than she initially thought it would be, and recalls that the work maintaining that small yard taught her much about paying attention to the smallest details.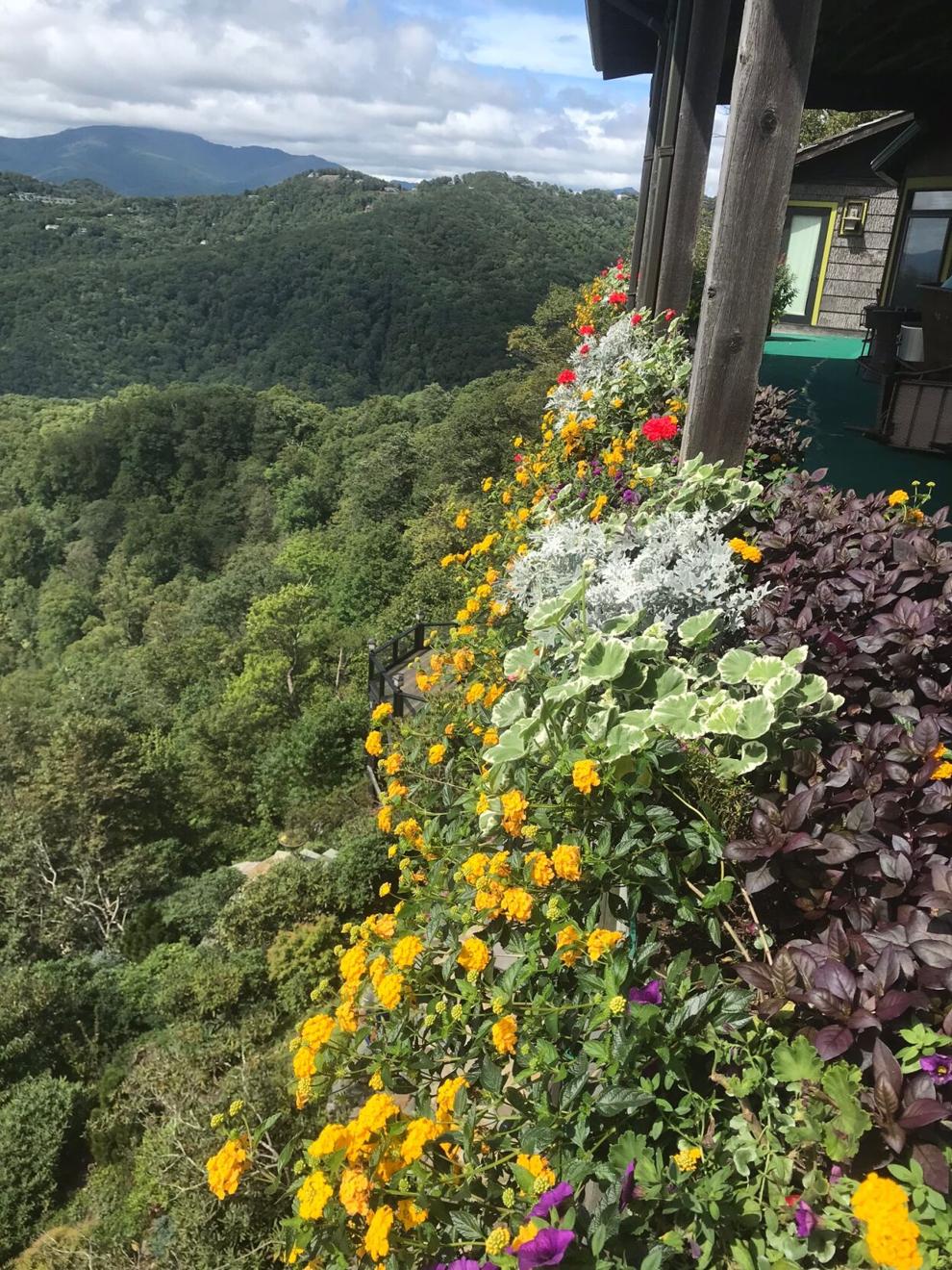 Another client's extreme garden, built on a 45-degree incline, has been a challenging long-term development and maintenance project. According to Anne, "This garden shouldn't exist, but it does!" The homeowner knows a tremendous amount about plants and has created a beautiful space with a wide variety of plants and trees, as well as points of interest in hardscapes. Anne maintains the gardens with diligent tweaking, making sure every plant is where it needs to be. 
In all of her work, she is "100 percent focused on the plants." She understands that each plant needs the right spot, factoring in the size when it is grown, the soil composition, the amount of sun, the wind and the underlying rock — just to mention a few of the elements to consider. Anne will go the extra mile in the care of a garden, as evidenced in taking climbing lessons and learning how to repel for this particular garden on the side of the mountain.
Anne's Tips to Home Gardeners
Many people want to know when to start planting in the spring. Her guideline is to wait until mid-May because the last frost date is typically mid-May. If putting plants in the ground before then, gardeners run the risk of a freeze that kills them, she says.
Another tip from Anne is to push the limits a bit and take chances by trying plants that gardeners may not think the High Country climate will support. "You just never know until you try," she says. There are many microclimates here — such as around the "extreme garden" on the mountainside she tends to — that surprisingly allow plants and trees to grow and thrive, Anne says.
Anne warns gardeners not to over plant. Don't crowd a space by planting too densely or excessively. Give plants room to grow over time. Over planting will cost more money and time in the long run. 
She says gardeners can "plant anything and everything up here" in spring and early summer. The roots have time to get established before the harsh winter weather sets in.
Anne's strongest tip to those who don't have a lot of experience with gardening is to be patient.
"We are an impatient society that wants instant gratification," Anne says. "To be successful with gardening, you need to be patient because it takes time."
Anne quotes something J.C. Raulston once said, "If you haven't killed a plant three times, then you aren't pushing yourself as a gardener." It's the continual pushing and the willingness to try again and again when something doesn't work that has taught Anne a depth of knowledge that very few people have. It's this knowledge that has put her right where she needs to be, and doing exactly what she is supposed to do.